As back-to-school season swings into full effect, it's the time to stock up on school supplies. From spiral notebooks to desk sets, keychains to calendars, and beyond… There's so much to pick out and purchase. This upcoming school year has a new addition to the school supply list, though — face masks.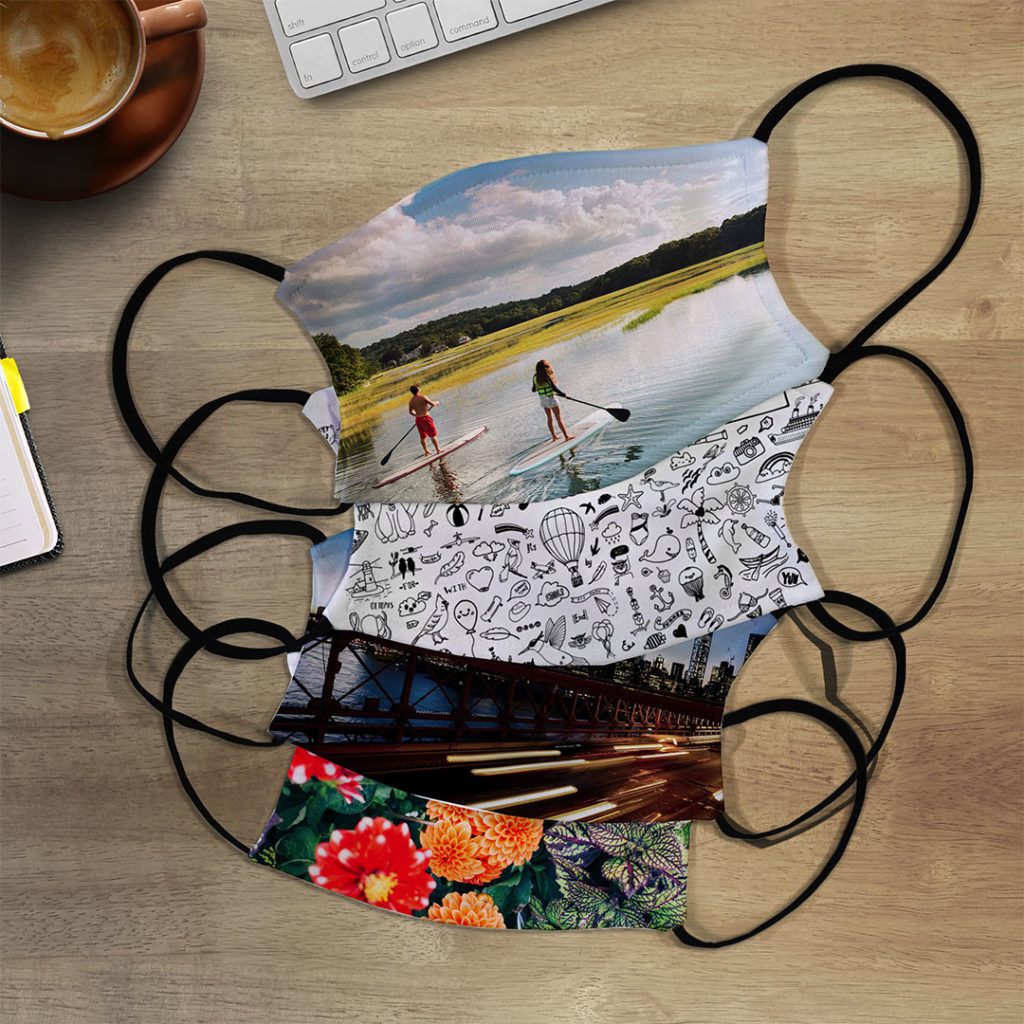 Whether your kiddo is going back to school in person or doing e-learning, face masks are now a crucial part of our day-to-day lives. It's important to make sure they have a comfortable, well-fitting option that also shows off their personality and awesome sense of style! Snag a few new face masks that are fun and fresh while getting your back-to-school shopping done this year. We have loads of awesome teen face masks and kid face masks for you to choose from!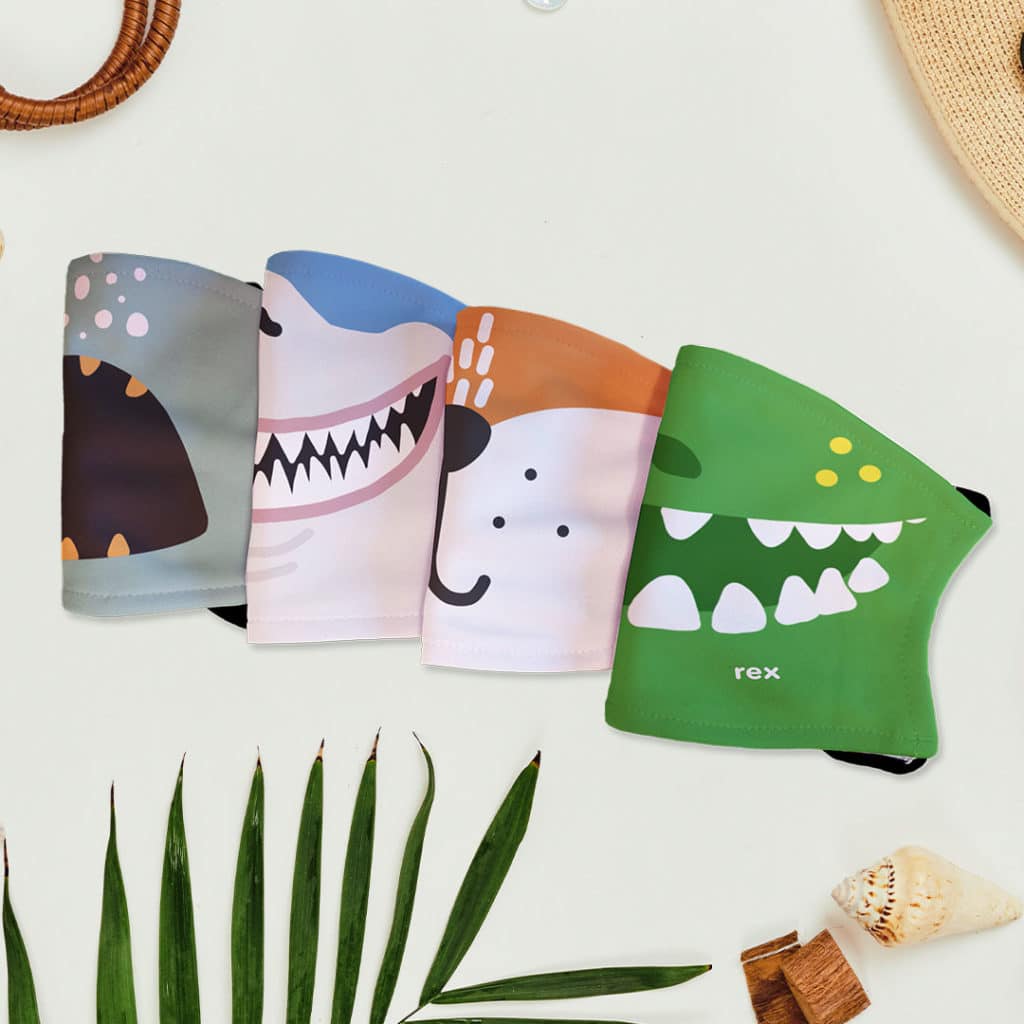 For the little ones
Is your kiddo an animal lover? We have some adorable kid-friendly face mask designs, including a little brown bear nose, a smiling shark or dinosaur face, a cute cat face with whiskers, a sweet seal face, and lots more! We even have some fuzzy-looking, fierce monster face masks your kid is sure to love.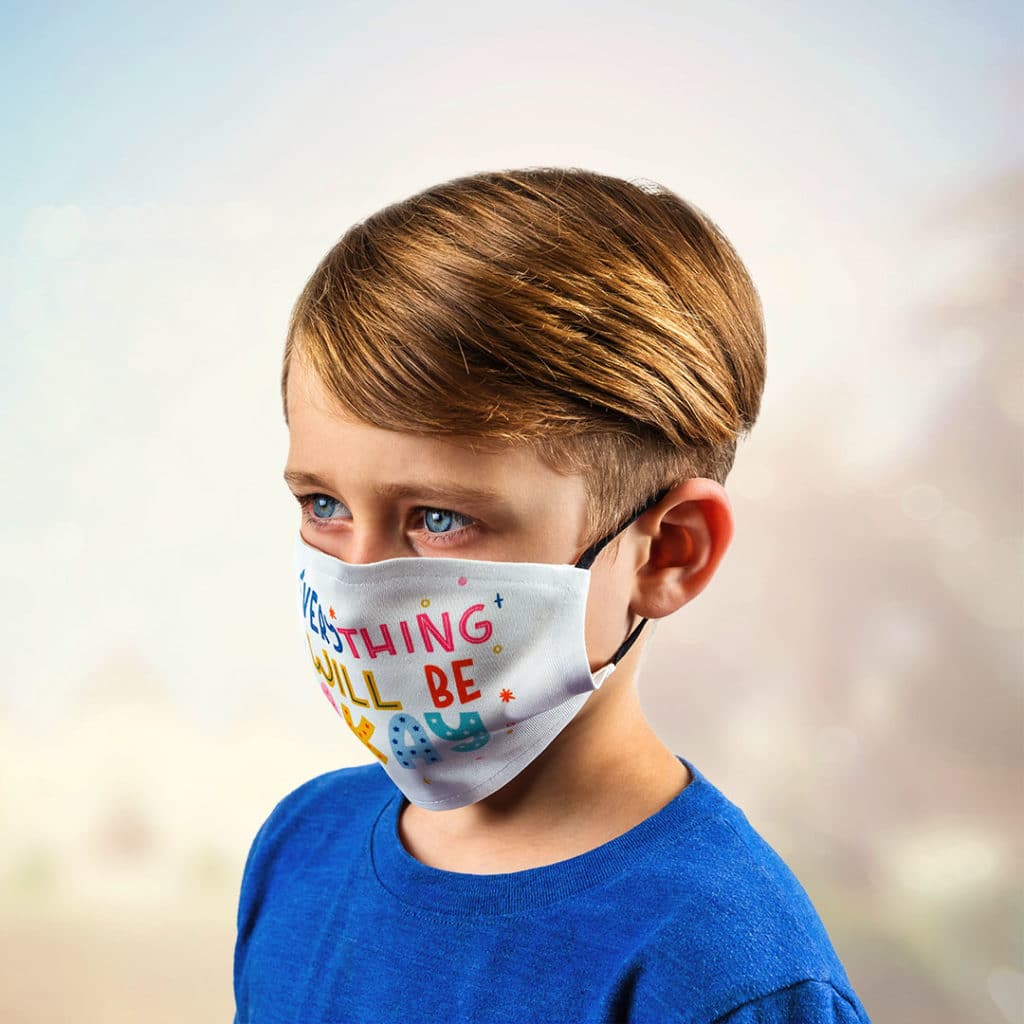 If your little one is more of a pretty princess or sweet prince, we have designs featuring unicorns, mermaids, rainbows, flowers, and all things enchanting. We also have robot designs, superhero designs, and silly expressions for a more playful vibe. But don't just take our word for it — check out all of our kid-friendly face mask designs here and pick the perfect one for your little one!
Plus, you can easily add their name to any of our designs so that you know who the mask belongs to and avoid any mix-ups. Just choose any design in our small size, which is perfect for their little faces, and add a text box in the builder tool.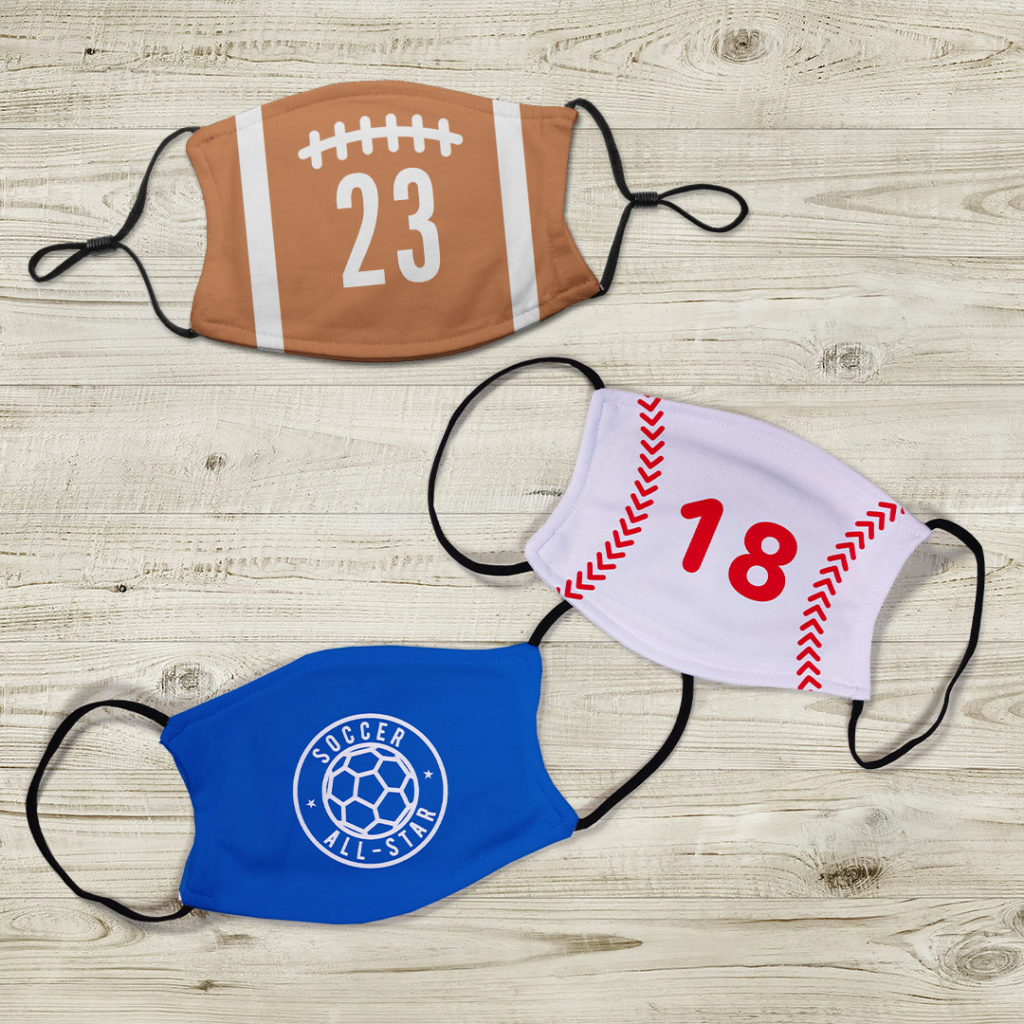 For the teens
Now we know teens can be tough to shop for in general, so why not let them create a cool, custom mask that they'll actually enjoy wearing? Whether they're a sports fan, an animal lover, or just feeling silly or snarky, we've got great custom face masks to choose from.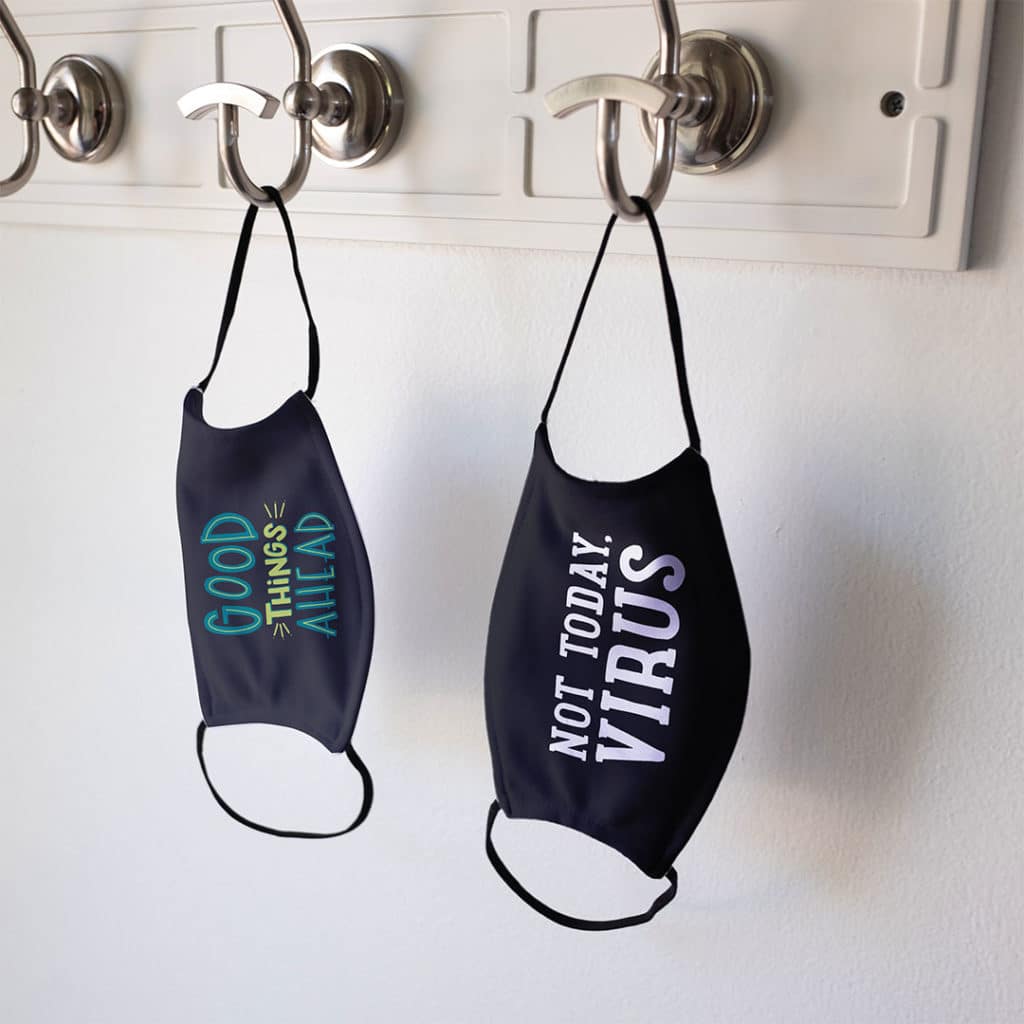 And if your trendy teen is more into a monochromatic moment or an understated look, you can easily create a solid color mask. Just select the "Design Your Own" option and choose the "Backgrounds" tab on the left side. Scroll through our color selection and pick the perfect one!
If your older kid isn't into any of the mask designs on our site, encourage them to design something 100% unique to them! They can add photos of memories with friends, add embellishments that show off their interests and hobbies, and add text boxes for inspirational quotes and more. It's easy for them to showcase their personality and personal style while still staying safe!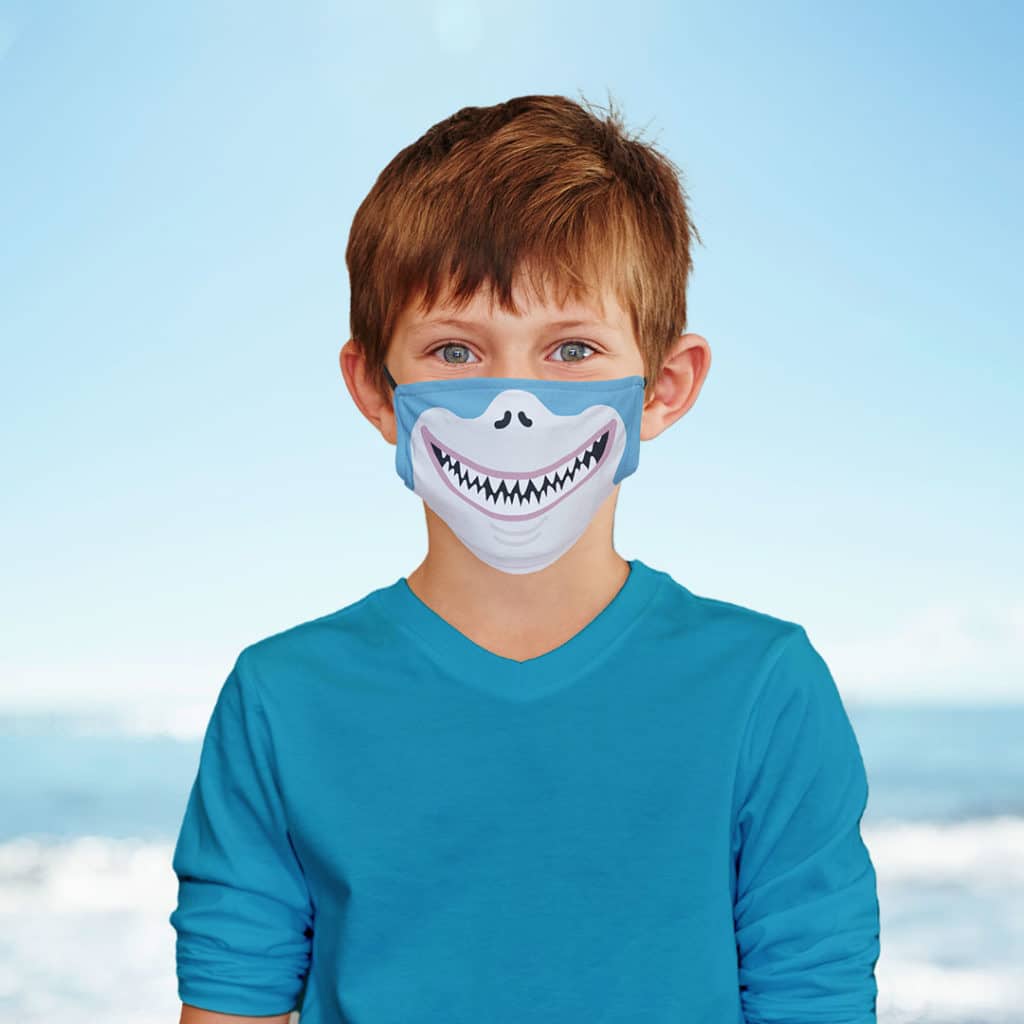 Unsure of which mask size to get your kid or teen? Check out the measurements on our face mask landing page! This should give you an idea of which size will fit them best. For most children under age 12, the small size will be the best fit. For smaller/more petite faces, even in older children and teens, go with the small size as well!
Did you snag one of our creative custom face masks for your little one or teen? Snap a picture and share it with us on social media! You can tag us in your photos on Instagram or Facebook or use the hashtag #snapfish. Don't forget to follow us on Twitter and Pinterest, too.