Kids and pumpkin patch photos go together like peanut butter and jelly! Here are a few simple photo tips that will take your trip to the pumpkin patch to the next level of adorability.
1. Time your visit.
Photos taken in the early morning or just before sunset have the best light. Cloudy or overcast days offer soft and muted lighting as well, so keep that in mind when planning your visit. Tip: Soft light = kids won't be caught squinting into the sun.
2. Go at non-peak times.
Consider visiting the pumpkin patch when it's less crowded so another family doesn't accidentally photobomb your photo shoot. (Unless you're going for the humorous angle!)
3. Bring towels and wipes.
Keep your kiddos dirt-free and avoid muddy mishaps like a pro by keeping a few clean-up supplies on hand. If you really want to be prepared, put an extra outfit in the car as well. You'll be ready for anything!
4. Take lots of photos.
By shooting in burst mode, you're bound to get the perfect expression on your kid's face before that smile's gone and they're off playing in the mud (see tip #3).
5. Visit a couple times.
Take advantage of the beautiful autumn weather by visiting the pumpkin patch more than once. Your kids are less likely to view your photo sessions as a chore and more as a fun outing. Extra visits also let you take part in those special moments without having to play photographer the whole time.
6. Let your kids lead the way.
Simply keep your camera out and follow your kids at play to zero in on the joy of pumpkin patch adventures. Capture candid gems as they climb on hay bales, run through corn mazes, lounge on hayrides, or participate in a variety of other pumpkin patch activities. We love blogger Cristy's bewitching calendar shot below: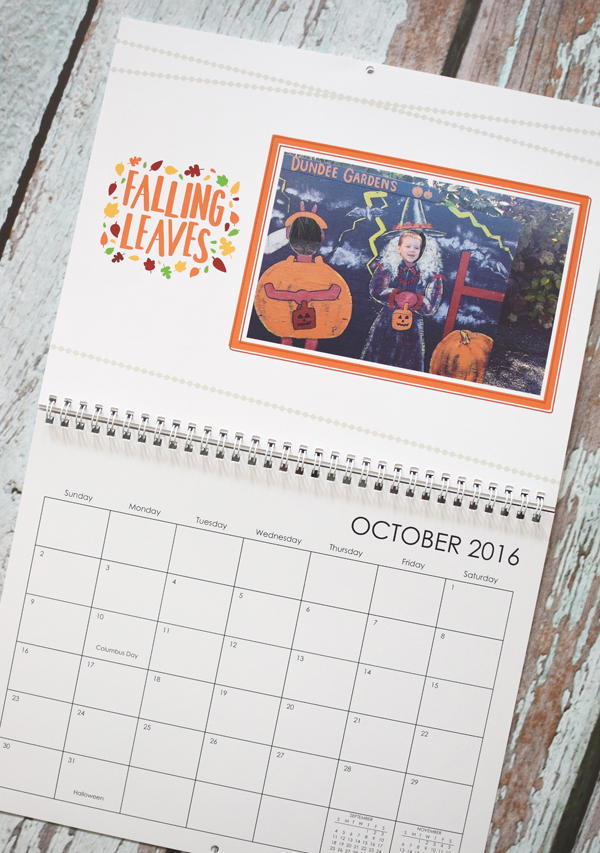 7. Play dress-up.
Everyone loves a toddler wearing a "Cutest Pumpkin in the Patch" t-shirt. Or you can go outdoorsy with a little pair of overalls or jeans and a flannel shirt. If you're feeling really ambitious, dress your kids as the Wizard of Oz crew (i.e., the scarecrow, the lion, or Dorothy). The possibilities are endless!
8. Dress to impress – again.
Dressing your kids in the same outfit, though a little hokey, may come in handy if you want to fill your Christmas card or photo book with multiple pumpkin patch photos. Your pictures will seamlessly coordinate even though they may have been taken on different days. Magic!
9. Tap into texture.
Pumpkin patches are filled with interesting textures from scarecrows and dried cornstalks to old paint (shabby chic!) on barns. Capturing these rough textures and fun details adds interesting elements to every photograph.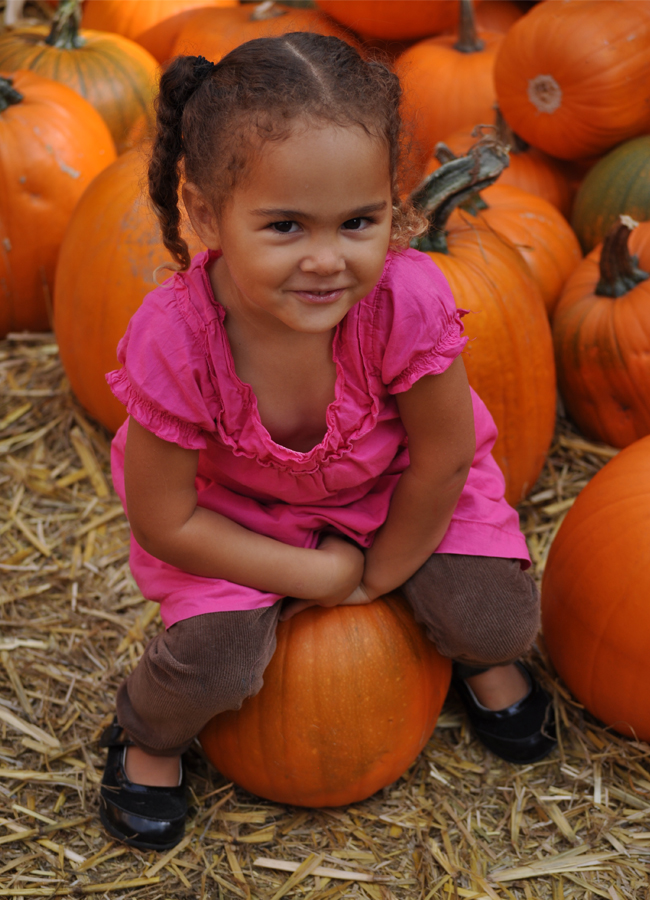 10. Vary your perspective.
Get down low to take your shot from your kid's height, or take the opposite approach and put your child up high on a haystack so they look as tall as the sky. Pumpkins also make superb props! Capture your little ones as they give the biggest pumpkin a hug or as they try to lift a big gourd.
We can't wait to see photos of your little pumpkins! Turn your best pumpkin patch photos into a photo book, calendar, or holiday card.
(Special thanks to our Brand Art Director, Elaina, for these fun pics of her kids!)
We love seeing what you come up with! Please tag us @SnapfishUS and #snapfish on Facebook, Instagram & Pinterest. Check out the Snapfish site for even more custom gift ideas.