We've put together a handy guide on how to create Photo Calendars that will revamp your walls and keep you organized all year long.
Sort by season: Quickly spot your favorite photos from the digital pile by sorting them by season. A classic palette of green, blue, red, and yellow provides a fun background for your snapshots. Here's a cheat sheet of photo combinations to get you started:
Winter:  Ski trips, hot cocoa with marshmallows, kids wrapped in blankets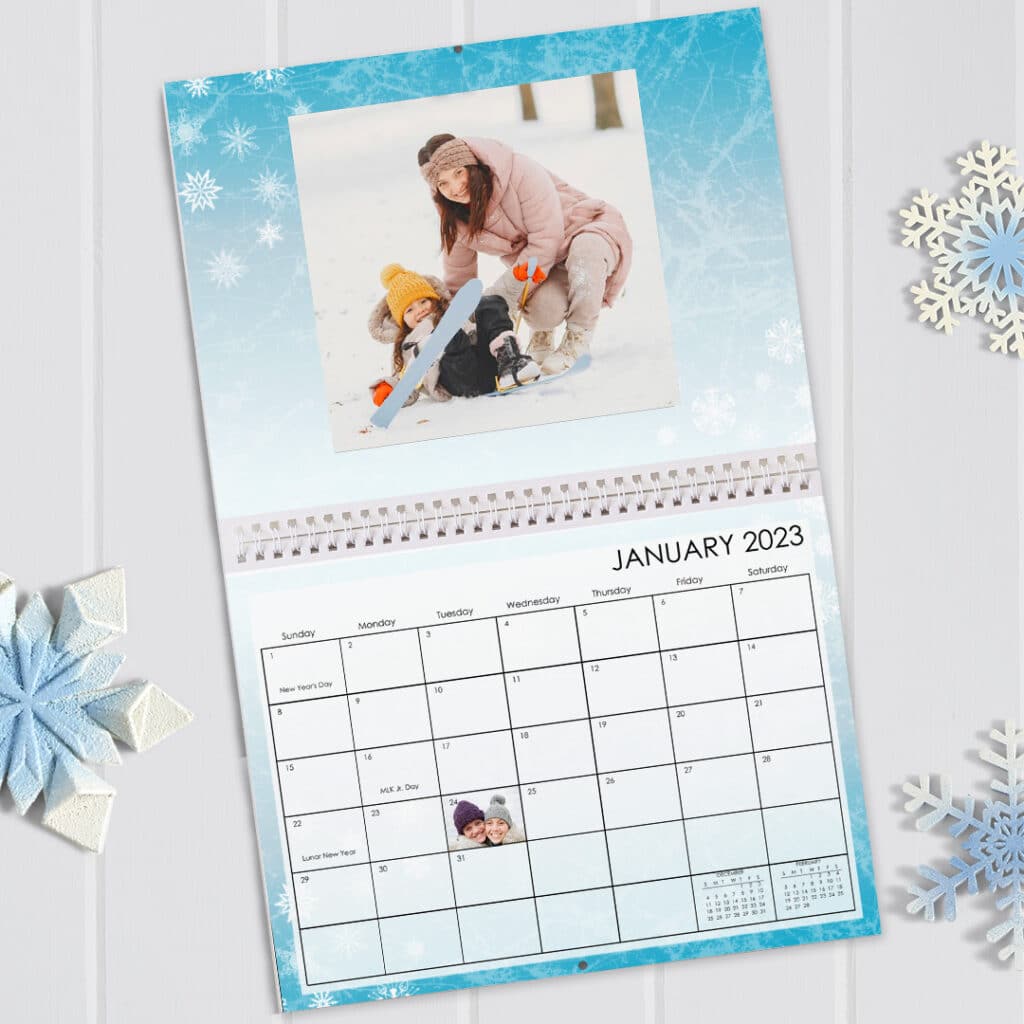 Spring: Egg hunts, flower fields, patterned umbrellas
Summer: Pool parties, beach days, refreshing smoothies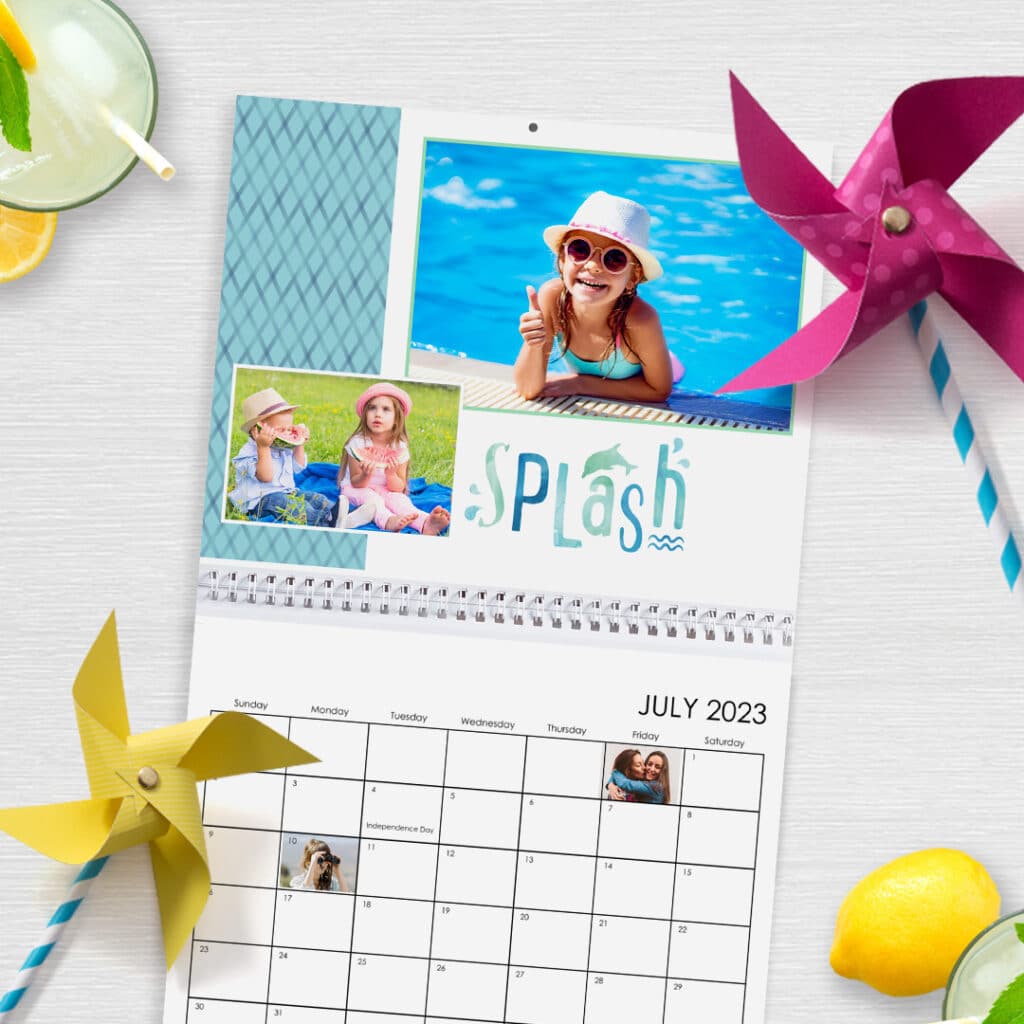 Fall: Back to school, homecoming games, changing tree colors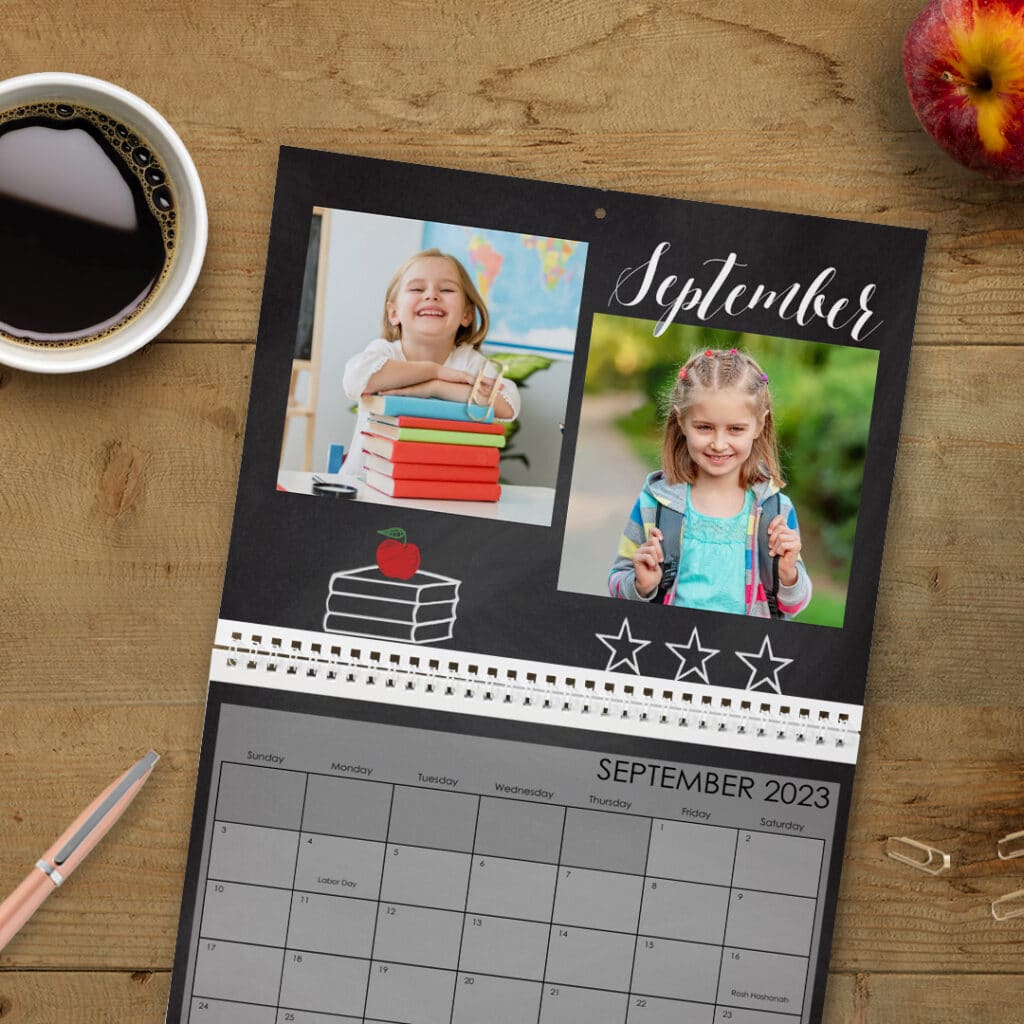 Spot the shapes: Look for patterns in your photos – circles, lines, even flowers – that would look nice against the vibrant backgrounds in the Geometric Brights design collection. The designs are bold and beautiful, so focus on backgrounds that will complement – not compete with – your photos.
Choose coordinating colors: Select photos that have bright accents (an orange scarf, a purple sweater) and pair them with coordinating vibrant backdrops.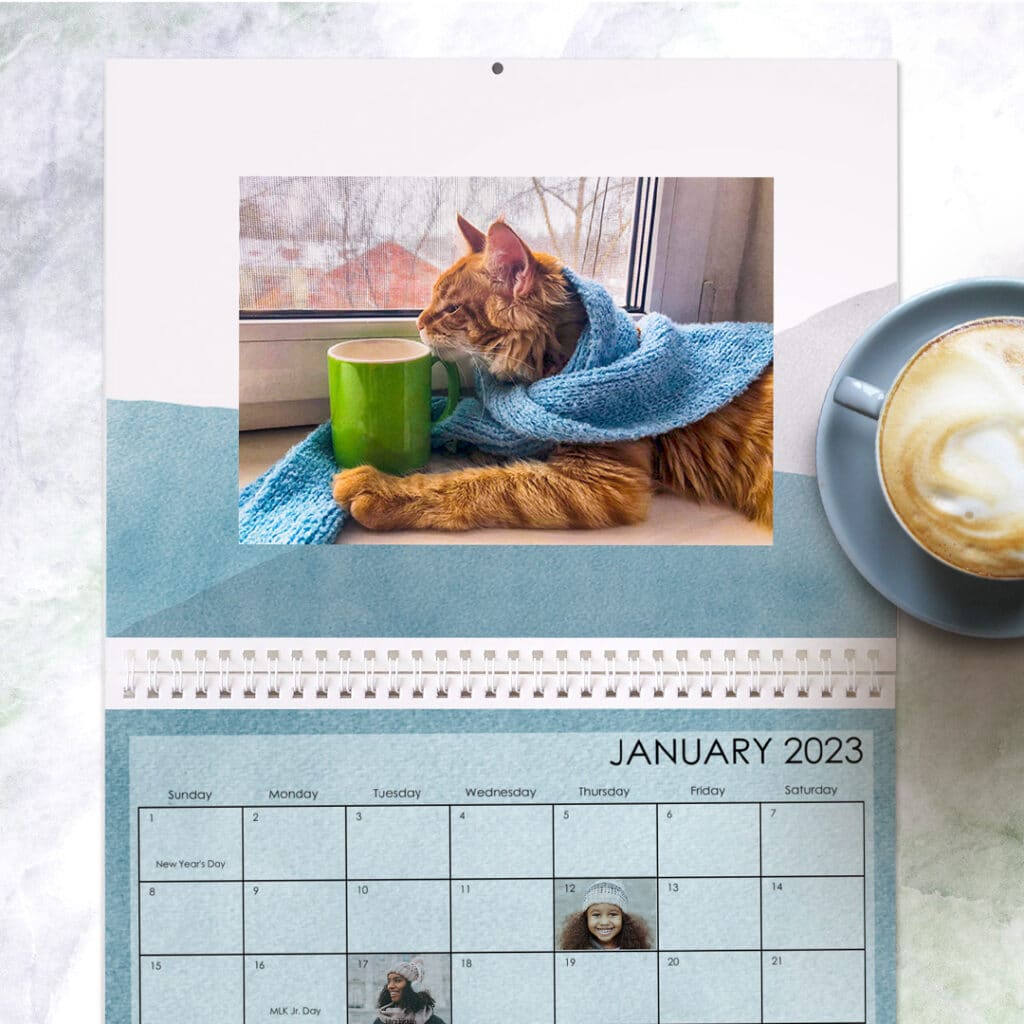 Check your favorite people off your list with our Photo Calendars!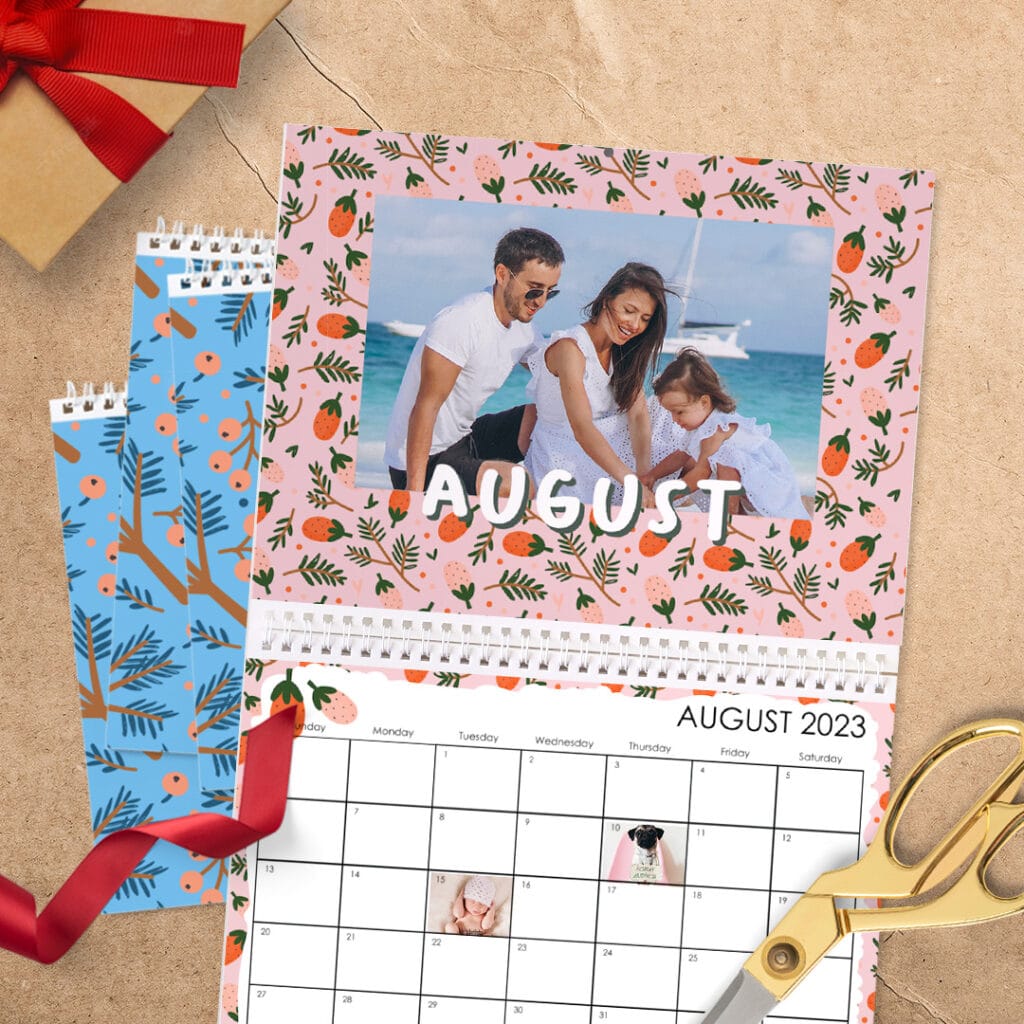 Share the calendar joy with everyone in the family! Design one 8.5″ x 11″ calendar, and order multiples to give to cousins, aunts, uncles, grandparents, and pets. Check out all the calendar designs here.
We love seeing what you come up with! Please tag us @SnapfishUS and #snapfish on Facebook, Instagram & Pinterest . We love seeing what you create.