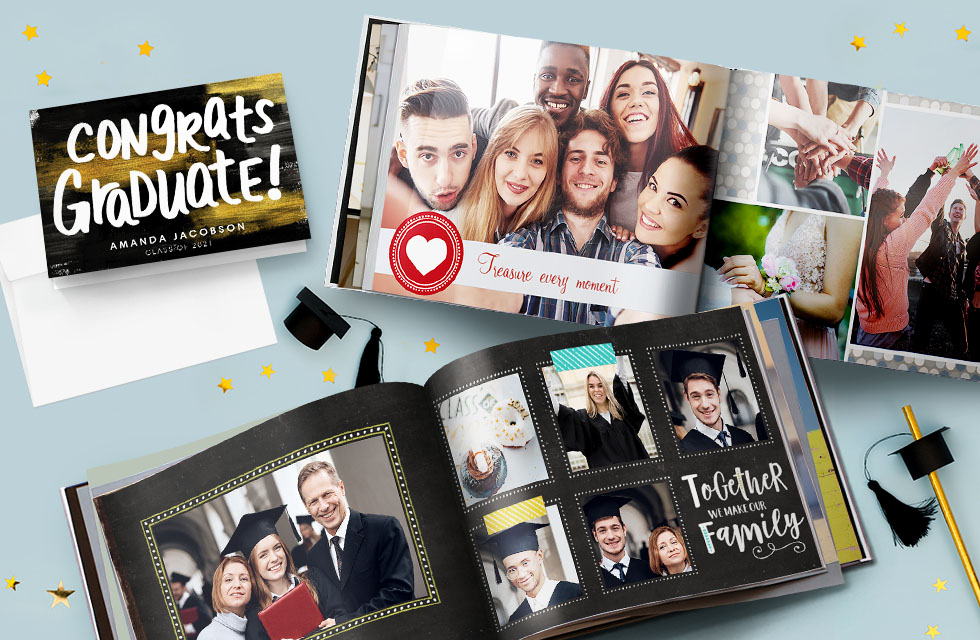 Commemorate their graduation journey through a personalized photo book. To get you started, we've curated a list of the best and easiest to create graduation photo book designs. These will make your accomplished student feel truly blessed on their big day, and ready to enter the next chapter of their life!
(And for the perfect present pairing, remember to include a personalized graduation card!)
How To Get The Top Graduation Photo Book Look
Step 1: Choose one of our personalized graduate photo book designs. We've selected six of the best graduation photobook designs below.
Create a collage photo book of your graduation memories.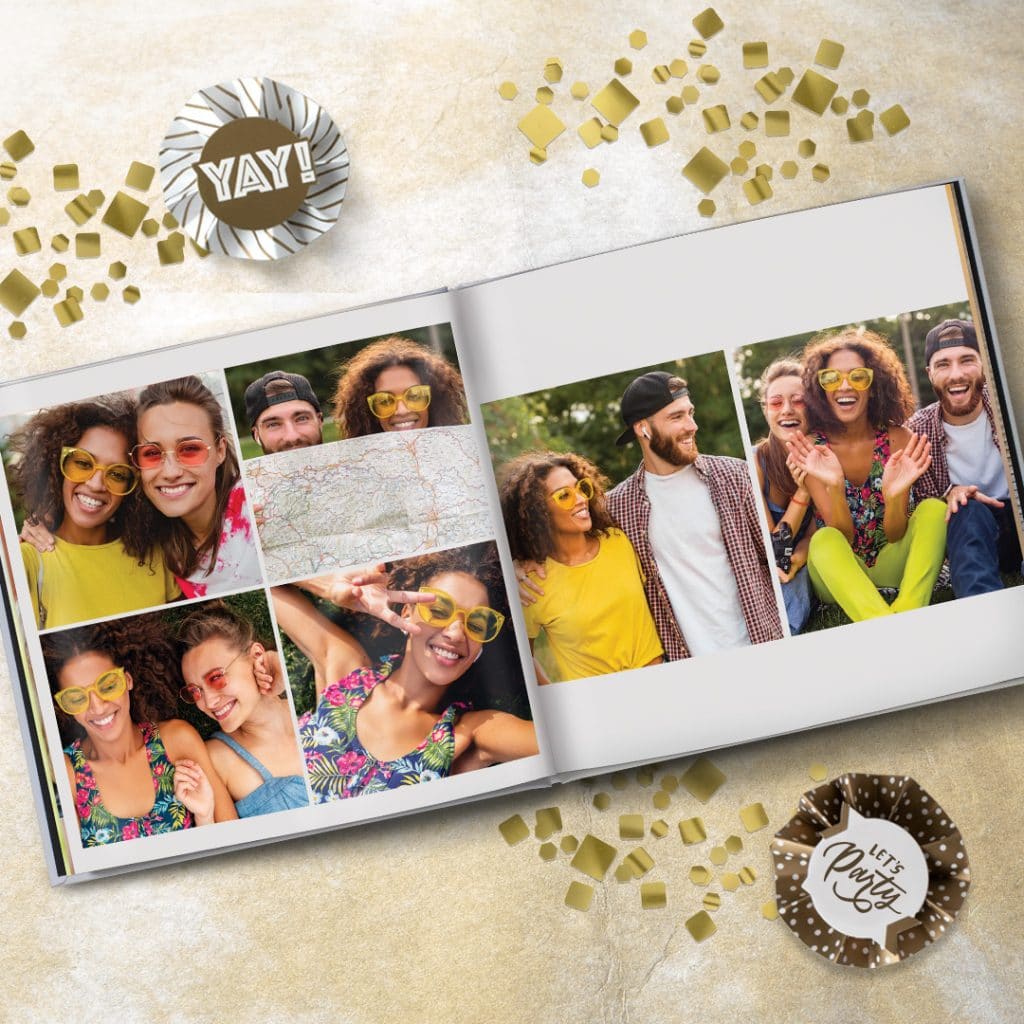 Get the look: Create Studio Multi Photo Book Layout
Showcase the best memories from your special day.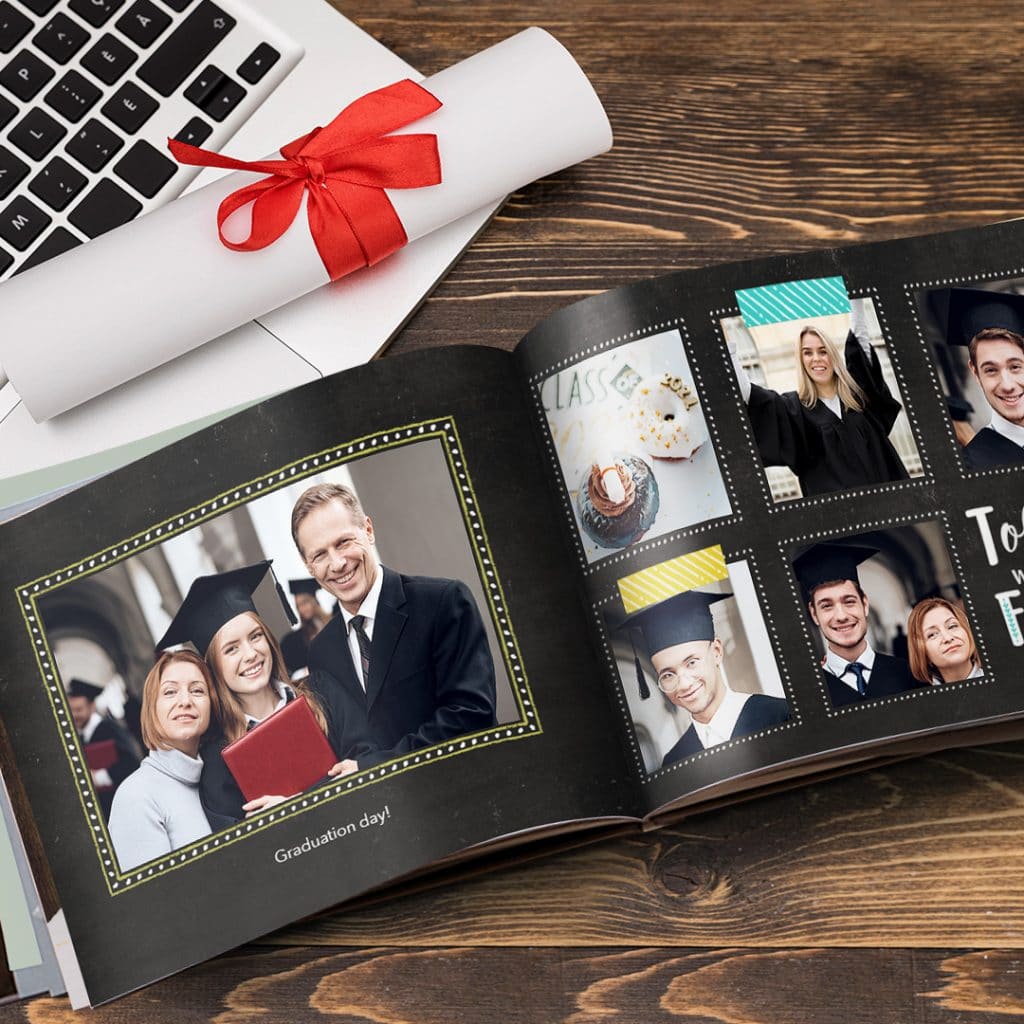 Get the look: Create Family Chalkboard Photo Book Design
Celebrate success with everyone who helped get the graduate to the finish line!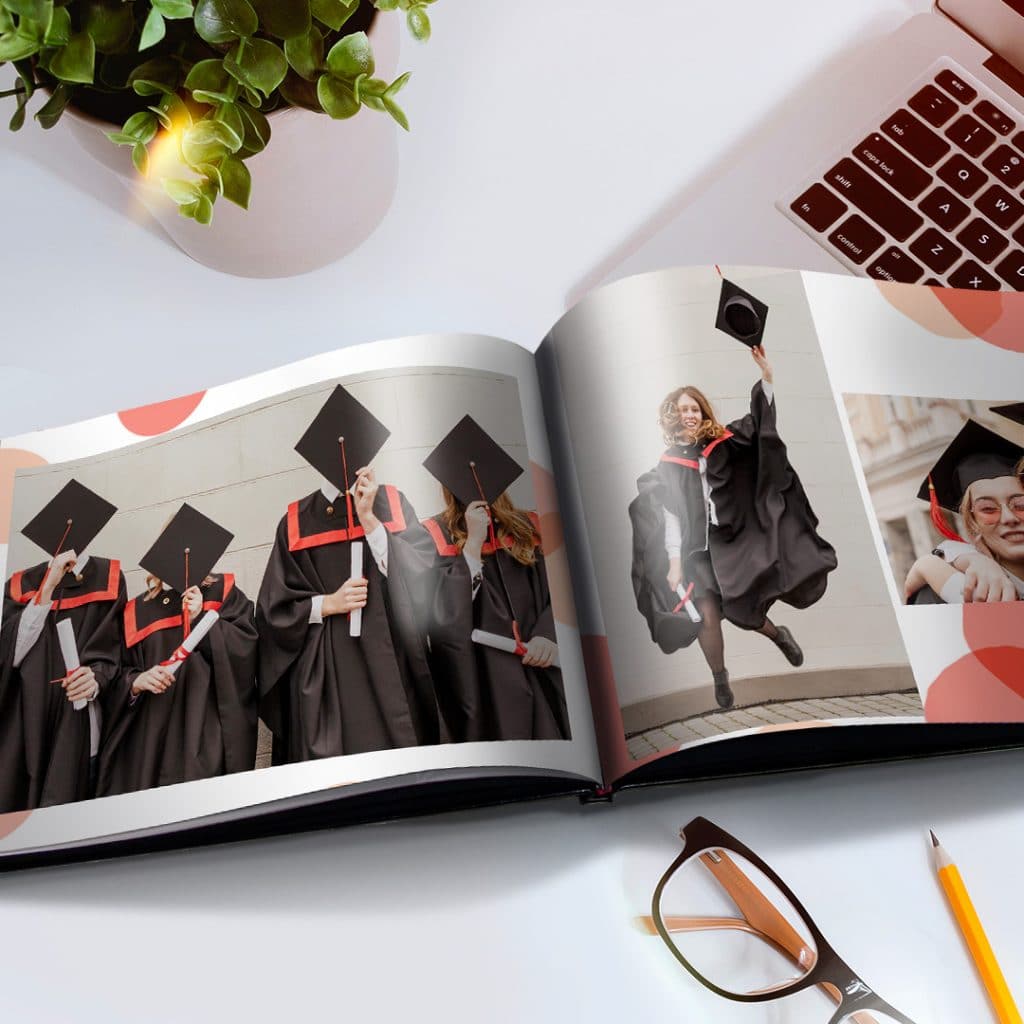 Get the look: Create Fun Dots Photo Book Design
Celebrate with favorite pictures of their best buddies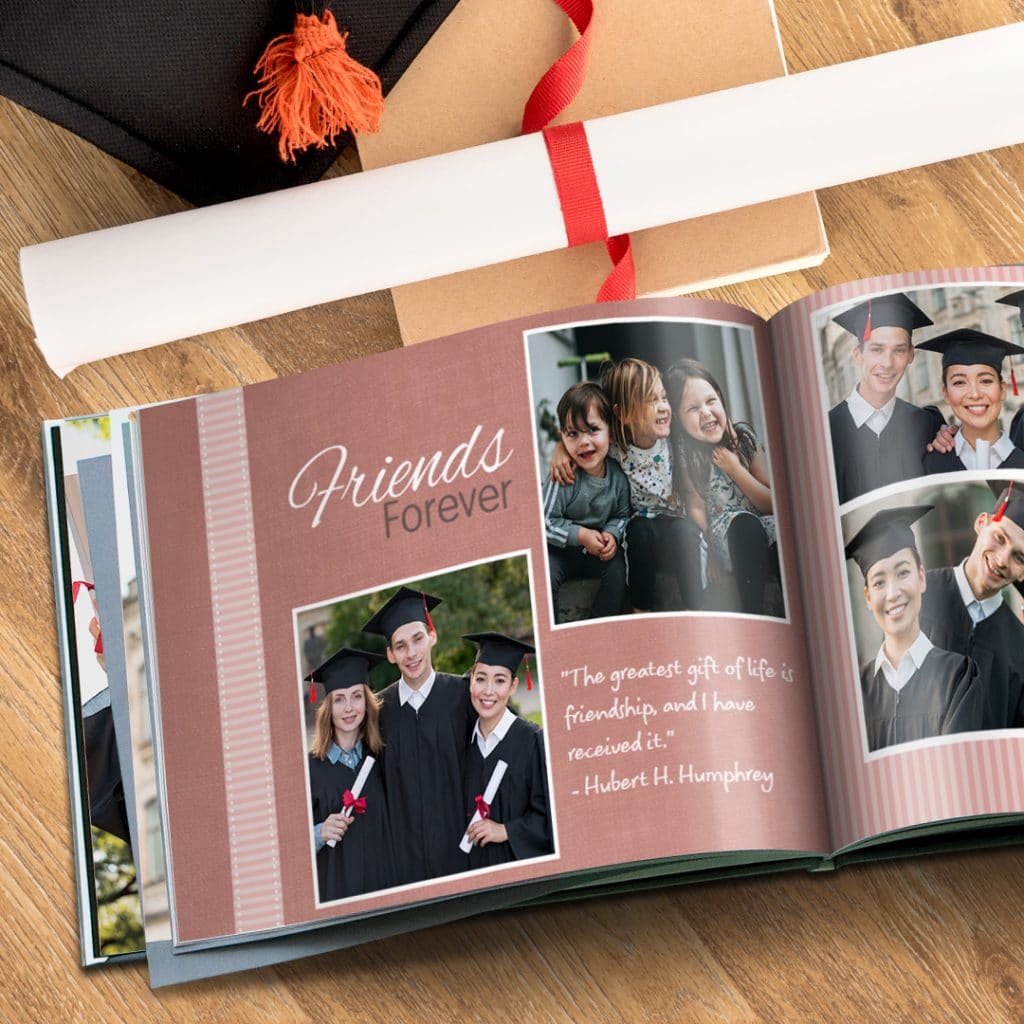 Get the look: Create Life Happening Photo Design
Bring the family together for some smiles, love and happiness.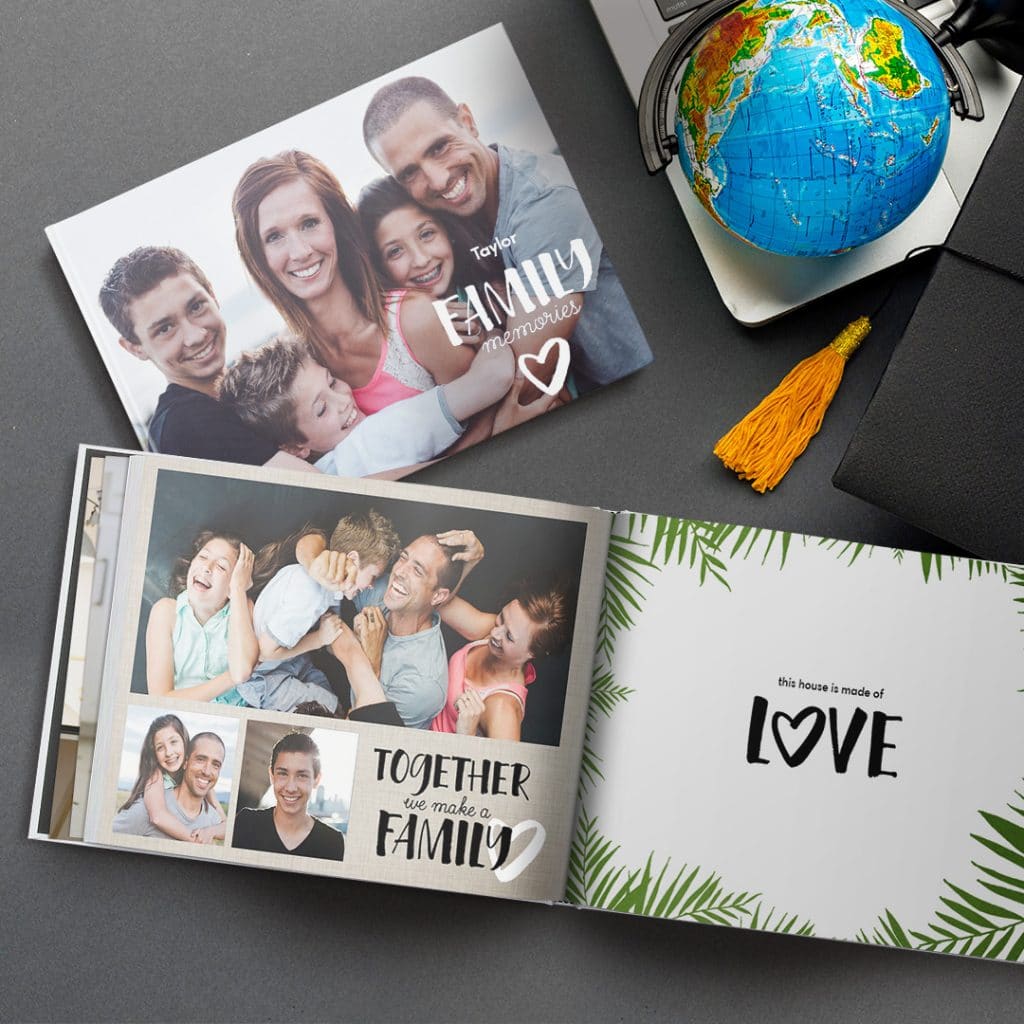 Get the look: Create Love Lives Here Photo Book Design
Treasure every moment of their journey.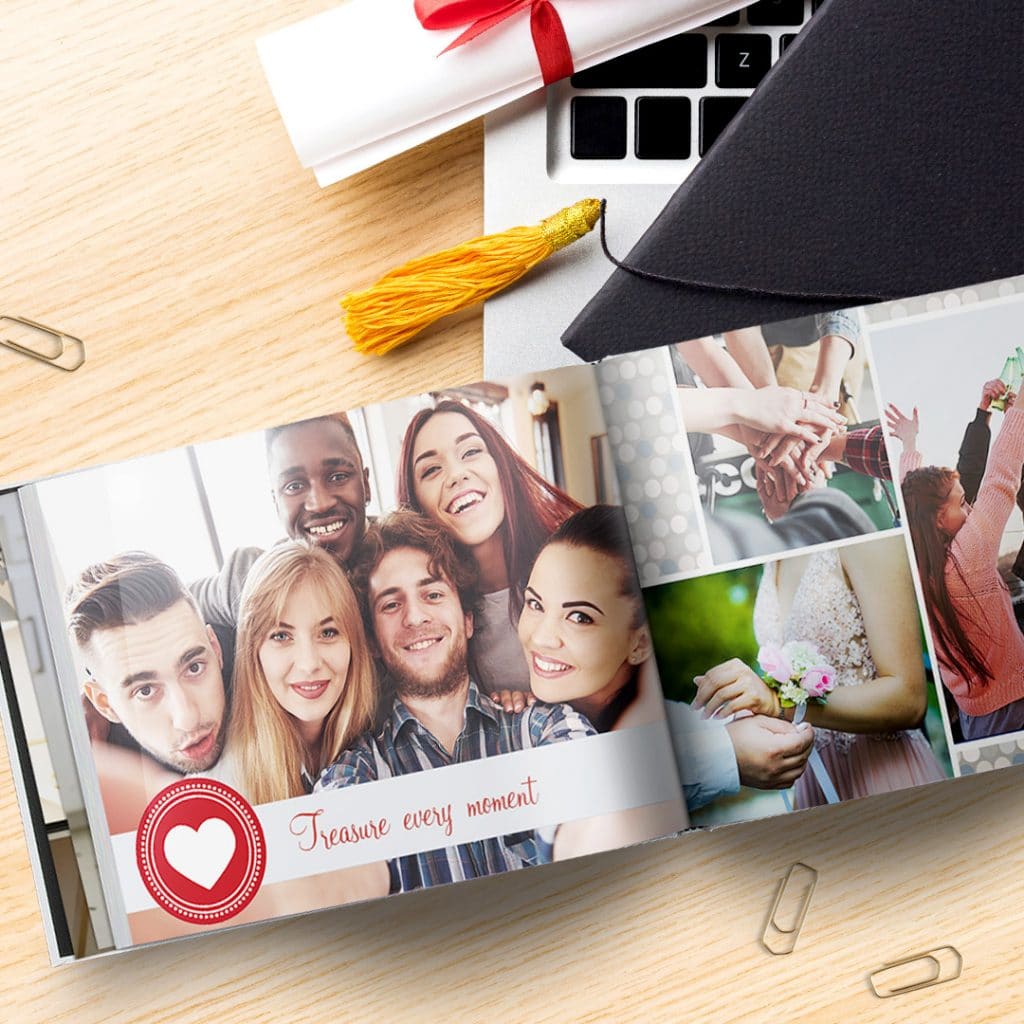 Get the look: Create Photo Pop Photo Book Design
Step 2: Just add photos. Read our tips below to mix and match photo book layouts.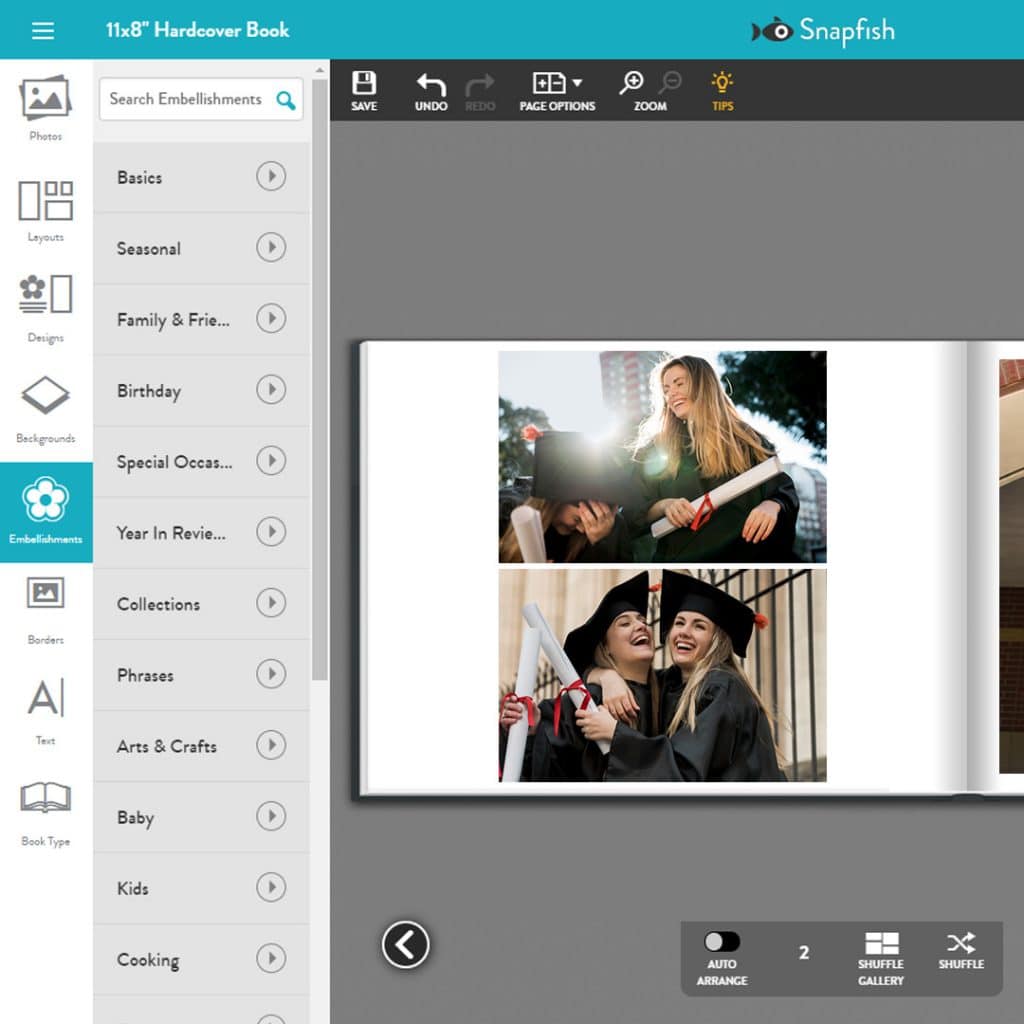 Drag and drop with ease
Using our intuitive photobook builder, you can easily amend the pre-defined layouts in your chosen book design using our auto shuffle functionality. By dragging, dropping and deleting your chosen photos, you will also be able to enlarge, shrink and rotate them, as well.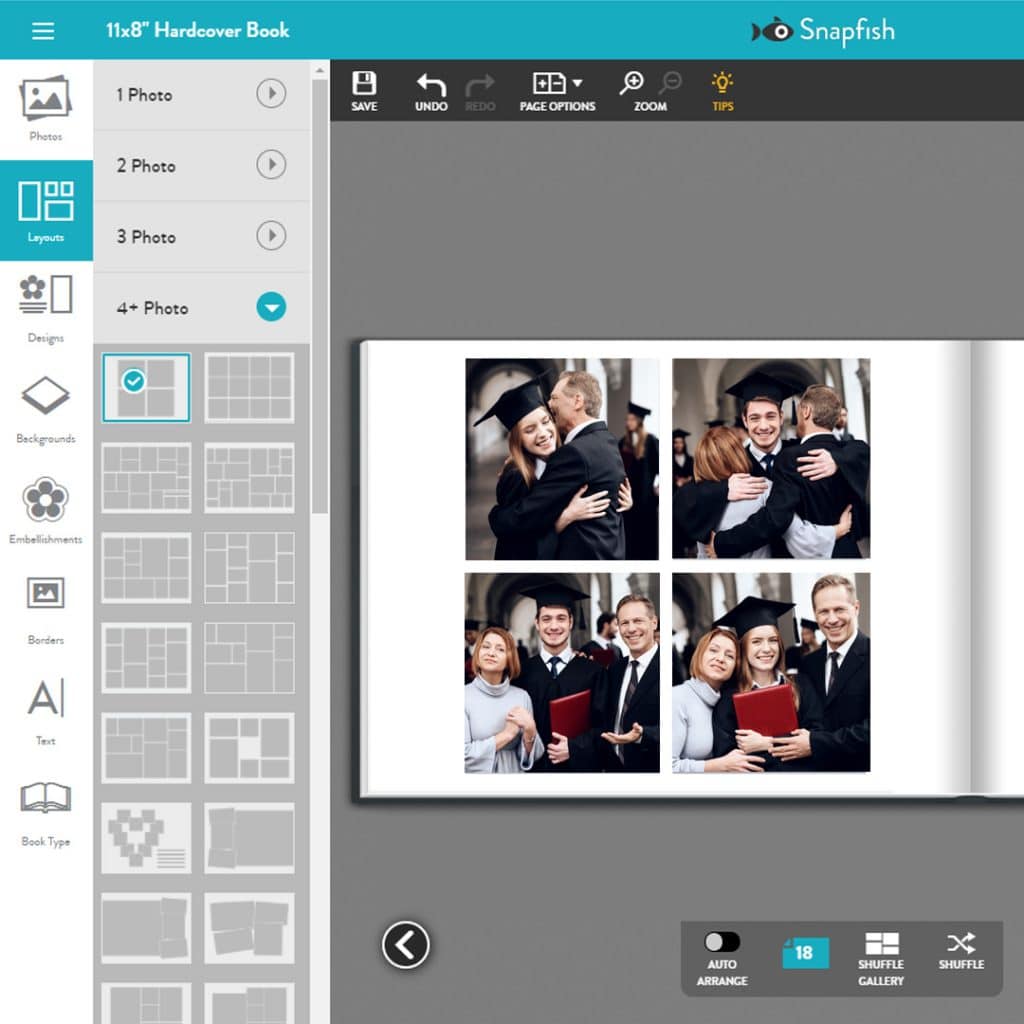 Happiest Graduate Ever!
You can create a photo background to give an extra 'wow' factor to your designs.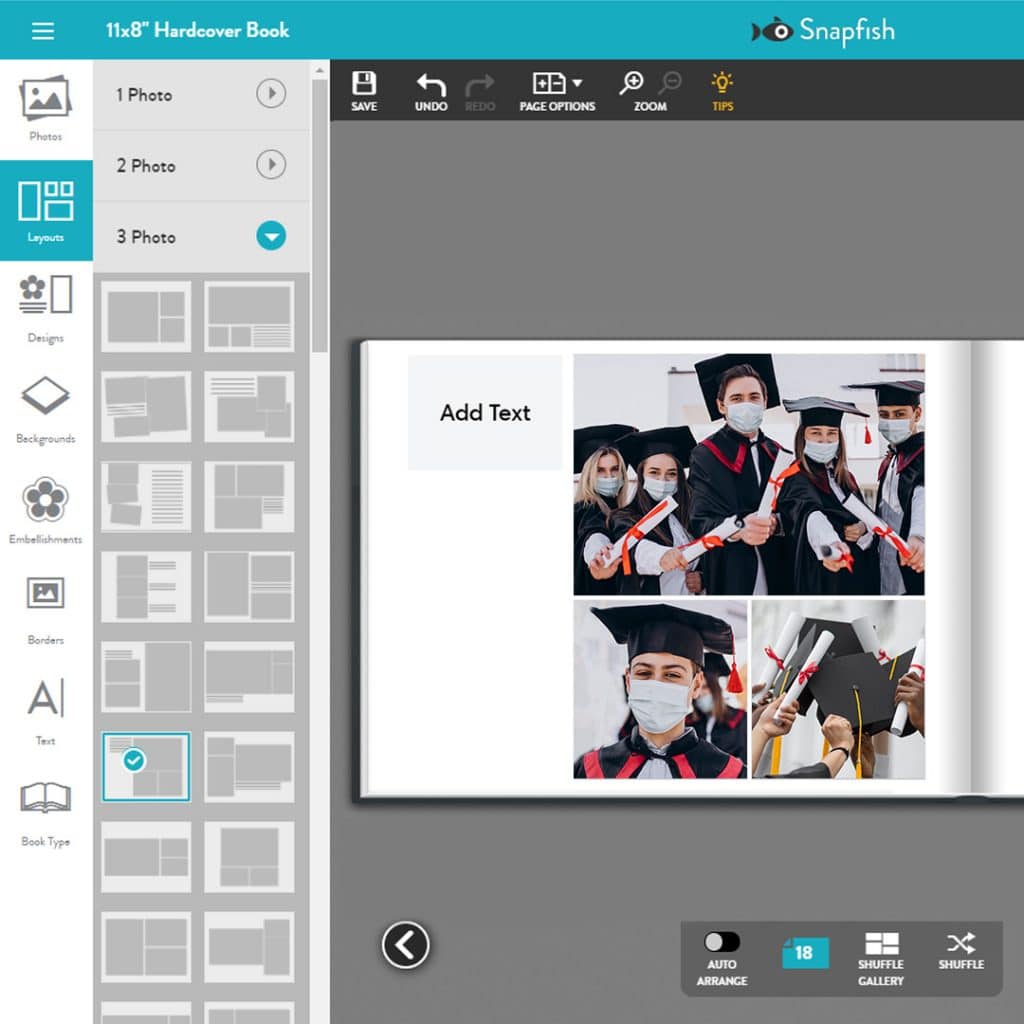 Family portraits with the graduate and their friends.
Choosing from among the layout options, you can pick how you want your photos to go together. This could be for the front pages and middle pages.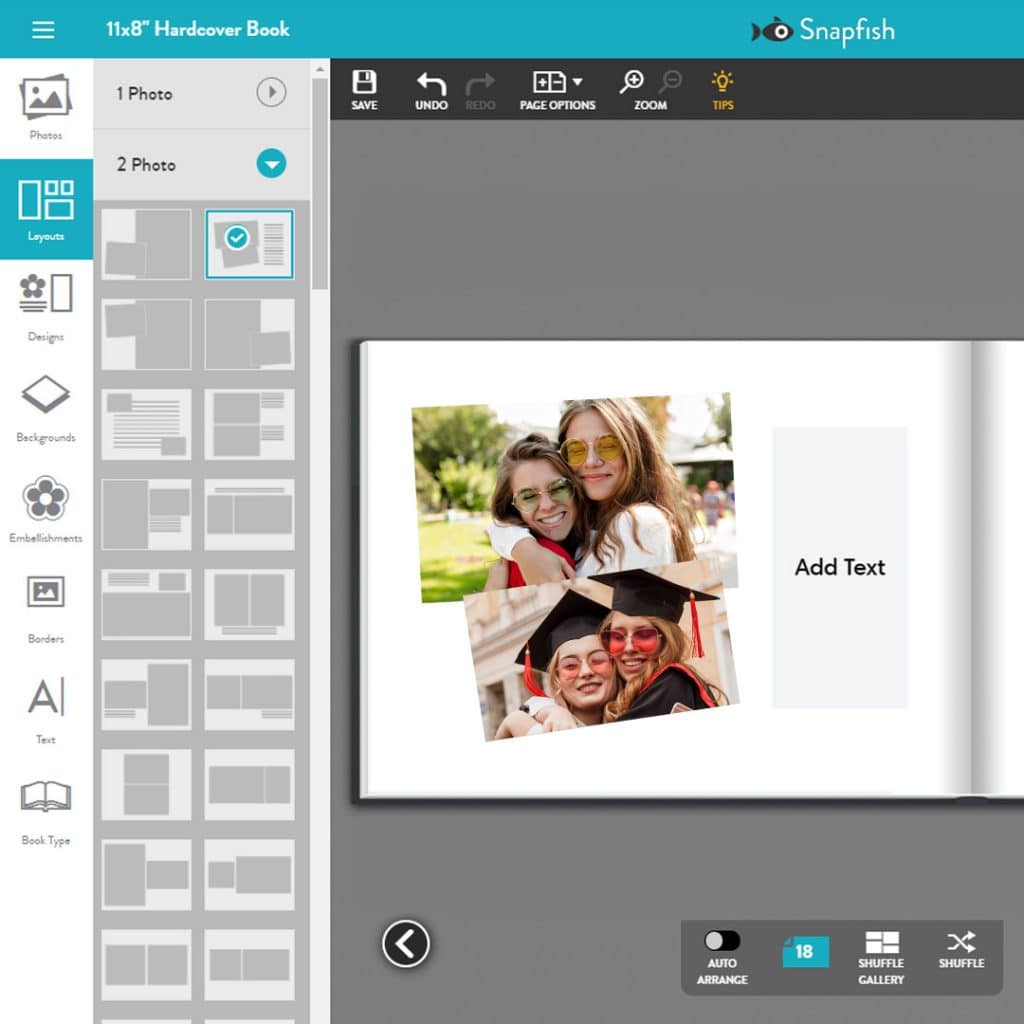 The collage photobook design gives you the chance to showcase your three best pictures with descriptions. You also have the opportunity to move the layout around and change how many photographs you prefer on the page.
You also have the option of adding text and fewer pictures on your design layout by picking the layouts you like most.
Step 3: Embellish Their Achievements!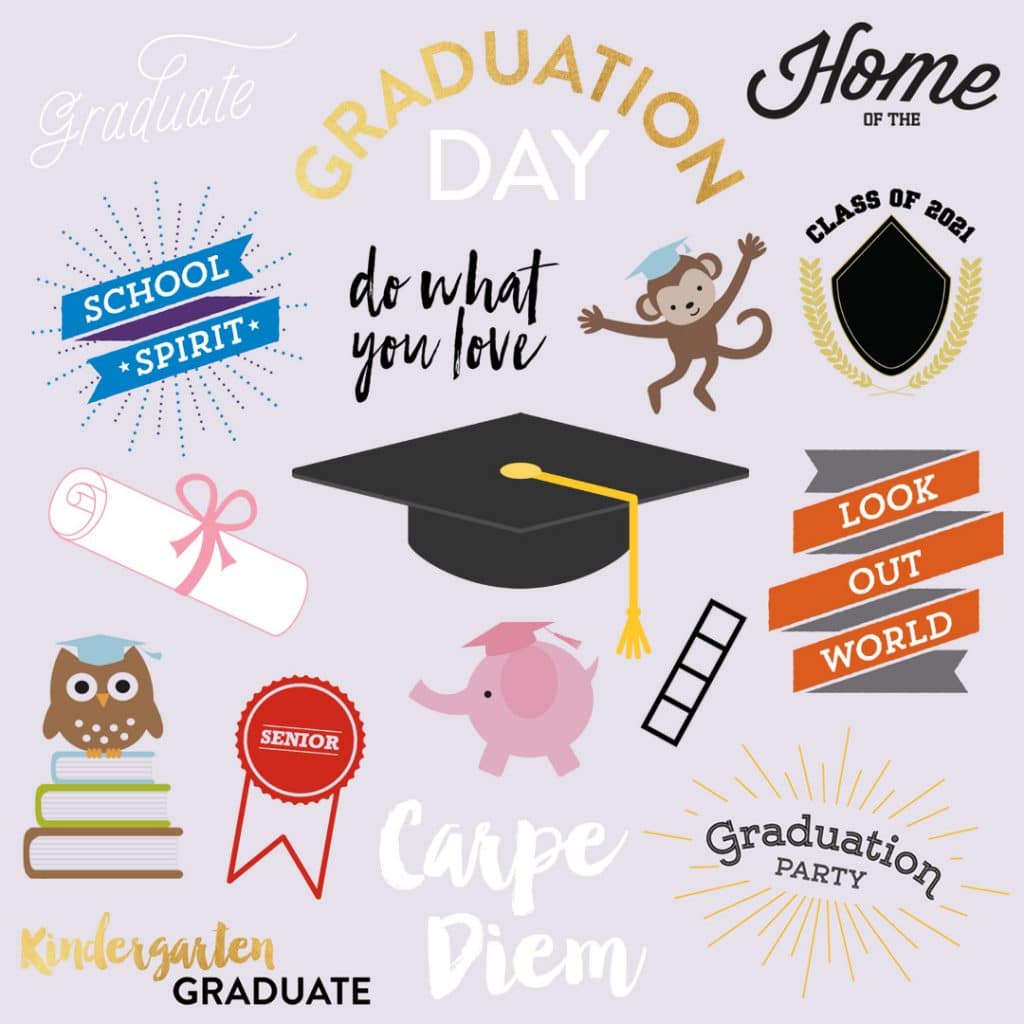 You can even add extra text and embellishments, and change backgrounds to suit your style. You'll find our favorite embellishments under Embellishments > Graduation.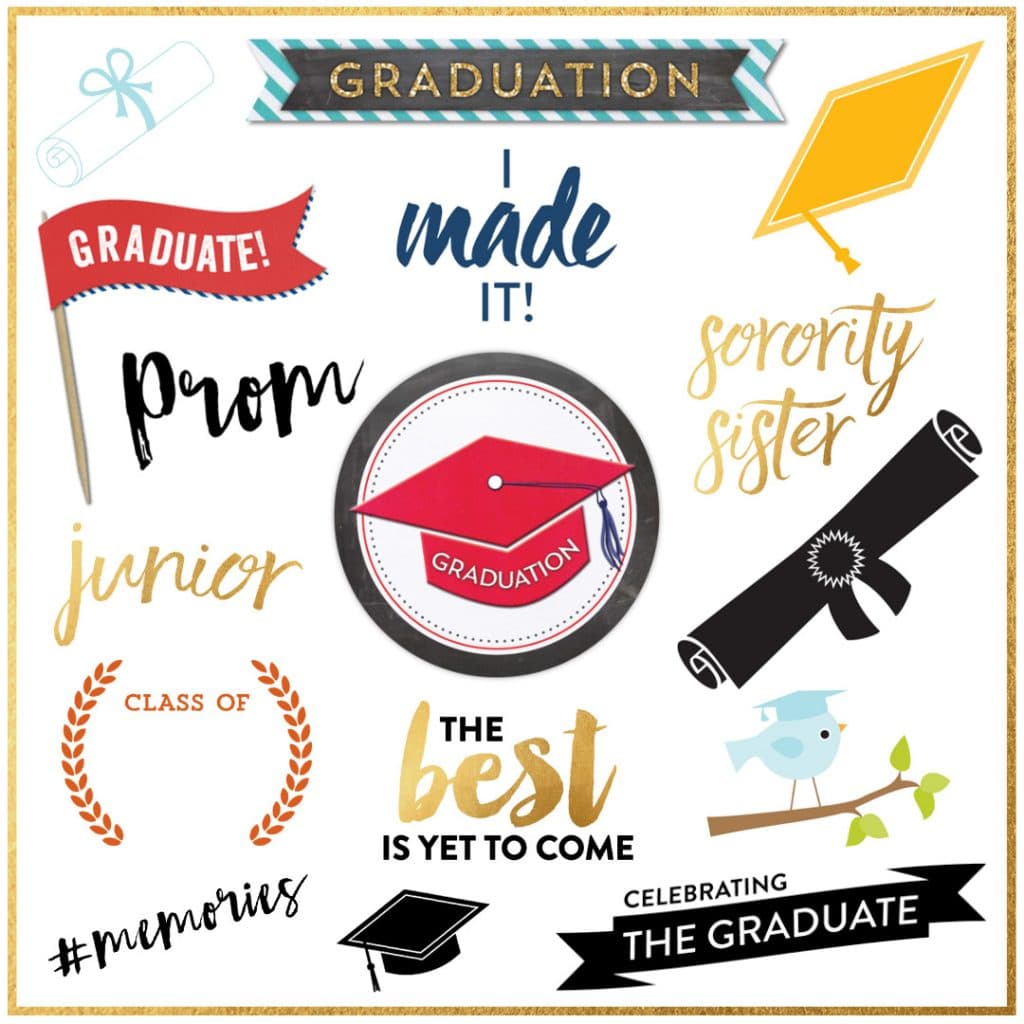 Read our blog for more graduate gift and embellishment ideas!
Step 4: Create The Perfect Graduation Card
Don't forget your perfect custom congratulations card for the Graduate, which you can make from scratch, with or without photo, using our pre-built design templates.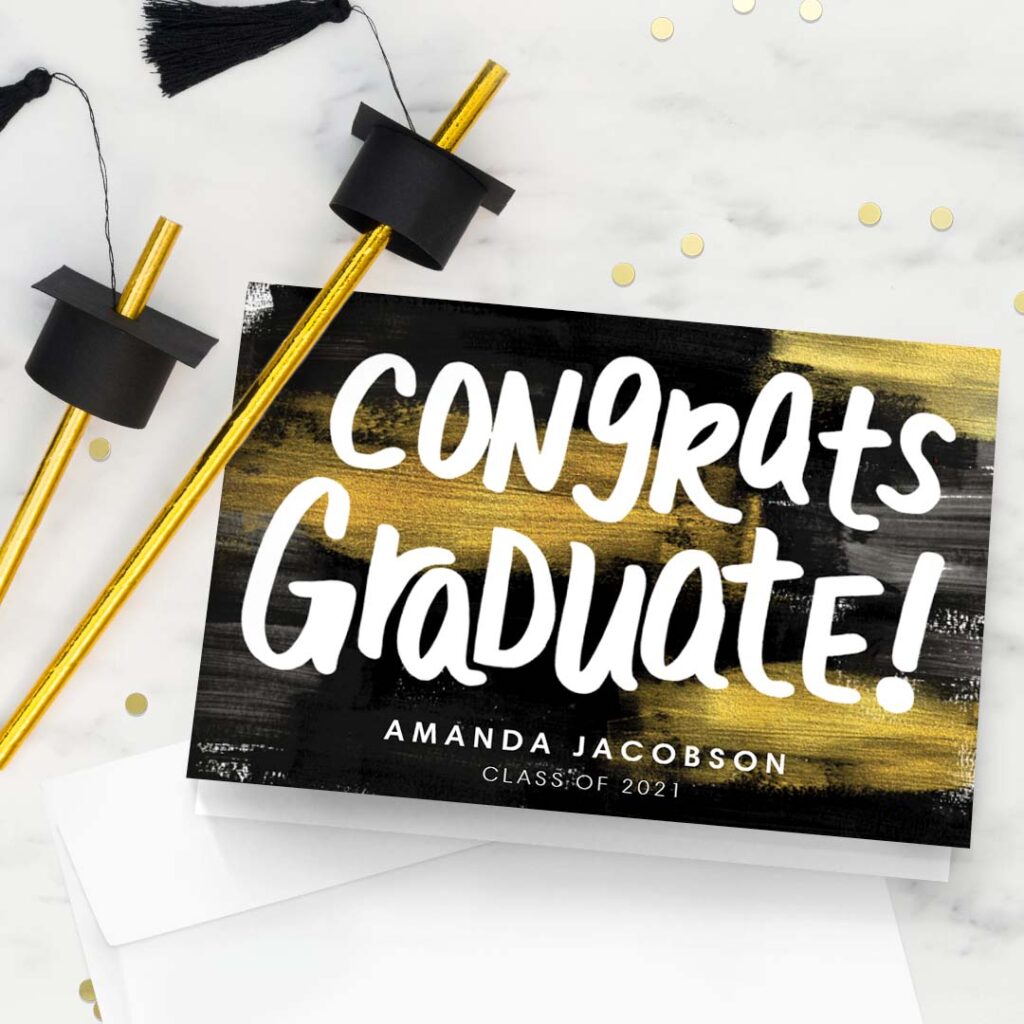 Need help crafting your Graduate card sentiment? We have you covered! Read our blog for ideas on what to write in a card.
What did you gift your grad? Share it with us on social media! You can tag us with @snapfishus in your photos on Instagram or Facebook, or use the hashtag #snapfish. Don't forget to follow us on YouTube, Twitter and Pinterest, too. Check out the Snapfish site for even more awesome gift ideas for your graduate.