Stuff every stocking with custom notebooks for your writers, sketchers, and doodlers this year! Our team debuted over 100 patterns created exclusively for our brand-new notebook and journal collection. We checked our list twice—here are our favorite must-have notebook designs for everyone who's been good this year.
Find all these designs (and more) in the notebooks builder in the Designs tab.
1. For your anything-is-possible kiddos
It's first because it's our favorite. Personalize this unicorn with hot pink text, and your diligent little scholars will always know they can do anything.
2. For the newly engaged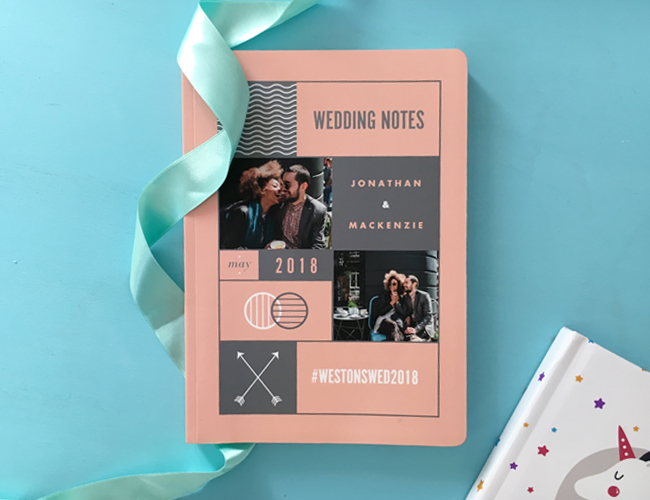 Customize a wedding planning notebook for your bestie, complete with wedding hashtag! Makes a wonderfully personal and affordable engagement gift.
3. For the family activity coordinator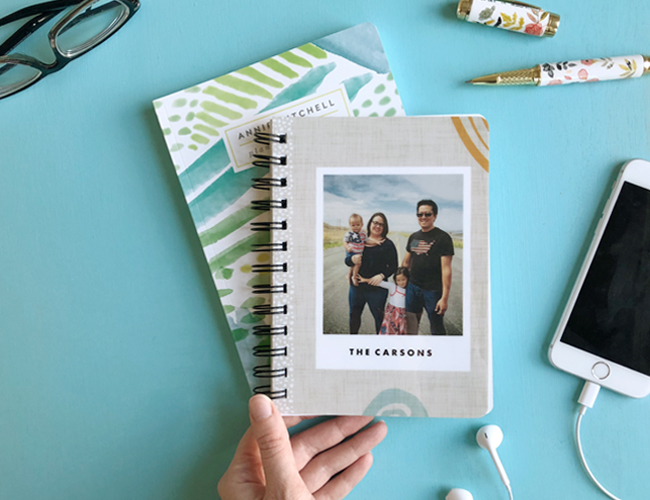 Create a family activity journal for long car rides of tic-tac-toe, hangman, and dots.
4. For doodlers + sketchers
Hand-painted brushstrokes in juicy colors will delight artistic planners of all ages. See above image for the green and blue pattern tucked beneath the Carson family's notebook.
5. For class parents and class superstars
Create themed notebooks for students, teachers, or class parents to help everyone stay on task.
6. For the jet-setting traveler
Include hand painted destination embellishments and pair with a disposable camera for trip documenting. Add text to the spine of notebook for even more wordy fun.
7. For the millennial writers
Work gets a playful twist with cheery to-do journals for your fellow #bossbabes. Marble designs with wood accents will result in a 100% productivity increase.
Get the deets on our three types of notebooks in this blog post, then start your own. Tag us on Instagram with #Snapfish—we'll take note and share our faves!