We spend so much of our time at work, it's easy to forget who or what we're working so hard for. Easily cheer up your work day with custom home and office-inspired photo gifts that showcase your favorite people and cherished moments. Whether you work from home or commute to an office, we've got personalized products that will brighten up the work day and enhance productivity.
1. Phone Cases 
From talking, texting, taking selfies, and scrolling through social media, our phones are our lifelines. With hundreds of designs, backgrounds, and embellishments to choose from, you can create a custom selfie-worthy phone case. We even have the new iPhone X and iPhone 8 cases too!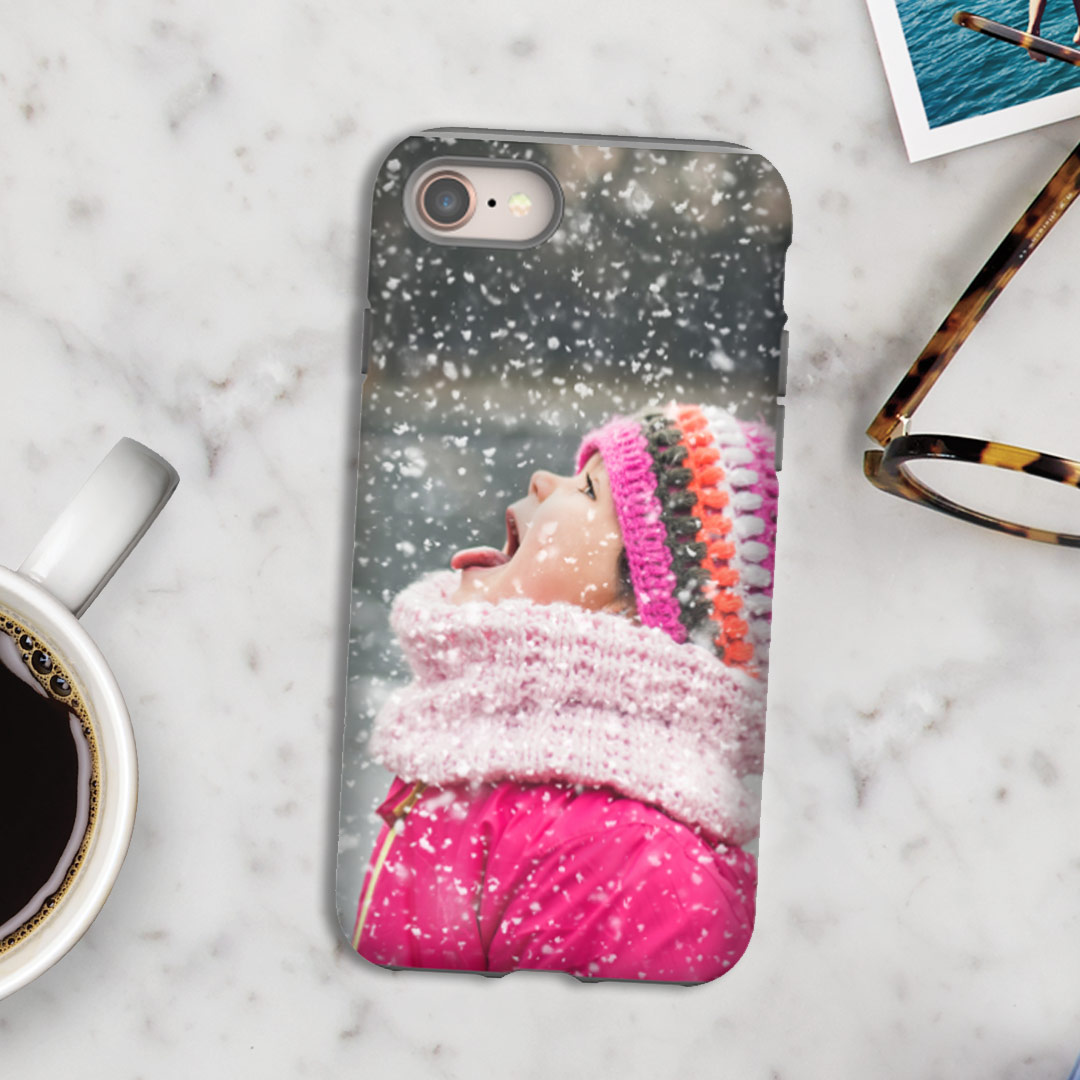 2. Notebooks
Work gets a playful twist with cheery to-do journals for your fellow #bossbabes. Create themed notebooks for co-workers alike to stay on task. Also perfect for students, teachers, or class parents for school organization. No job is too small for these lovely spiral, softcover, and hardcover notebooks!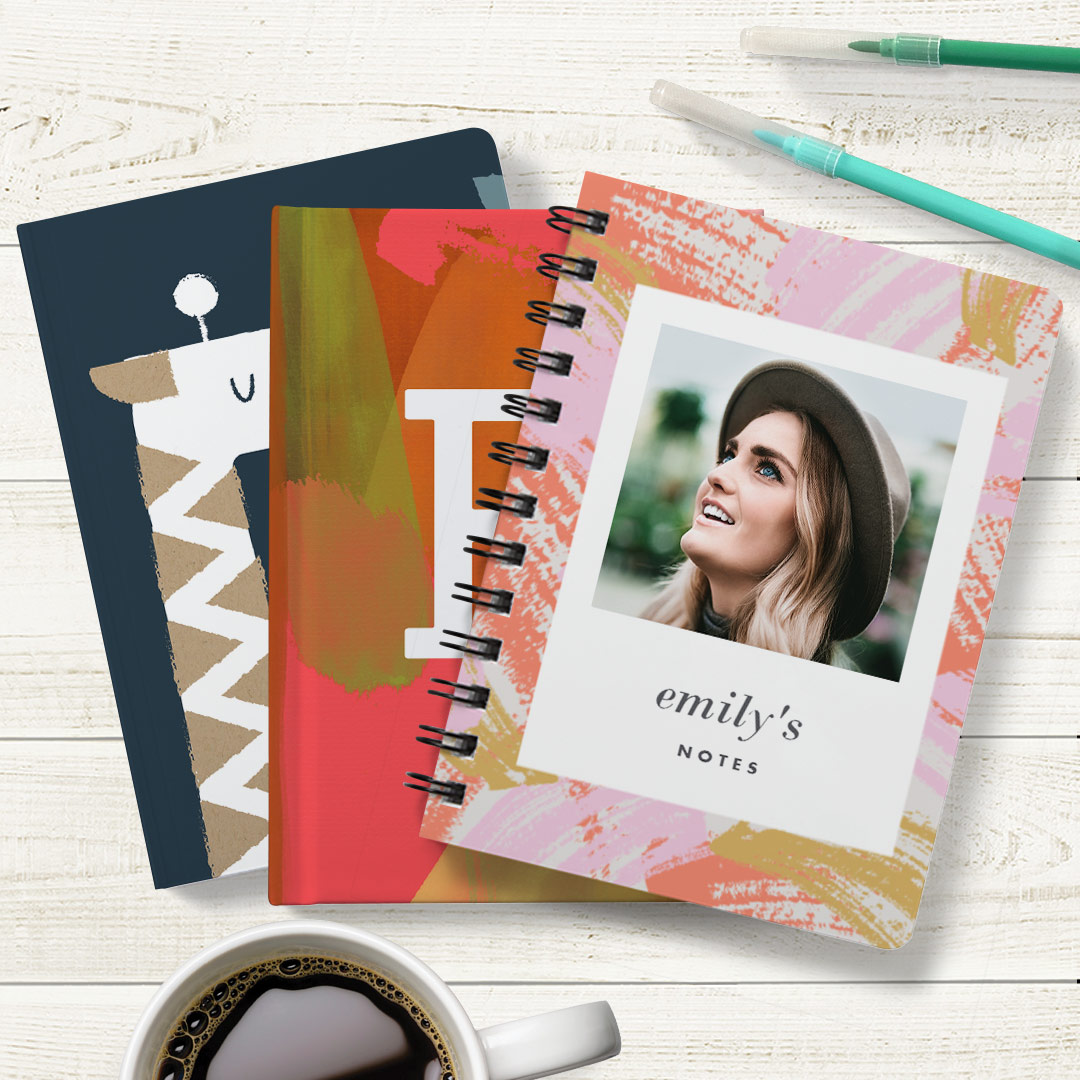 3. Business Cards & Business Card Holder
Get down to business with custom business cards for budding entrepreneurs and seasoned business professionals alike. With an array of photo and non-photo options, and tons of pre-made designs to choose from, your professional presence will definitely stand out. Place your cards in our sleek business card holder guaranteed to make a statement in your work space.
 4. T-shirts
Create a cool office vibe with personalized t-shirts, or dress to impress with a t-shirt created with one of our stylish pre-made designs. Outside of work, these personalized t-shirts are perfect for group parties, branded family events, or a custom "if lost, return to…" t-shirt for kiddos in large crowds.
Never confuse your keys with someone else's with our personalized keychains. Personalize with your favorite picture to give your day an instant lift. When out and about commuting to work, running errands, or chauffeuring the kids around, this customizable keychain will always brighten your day. These adorable key rings also double as tags for your briefcase, backpack, or work bag.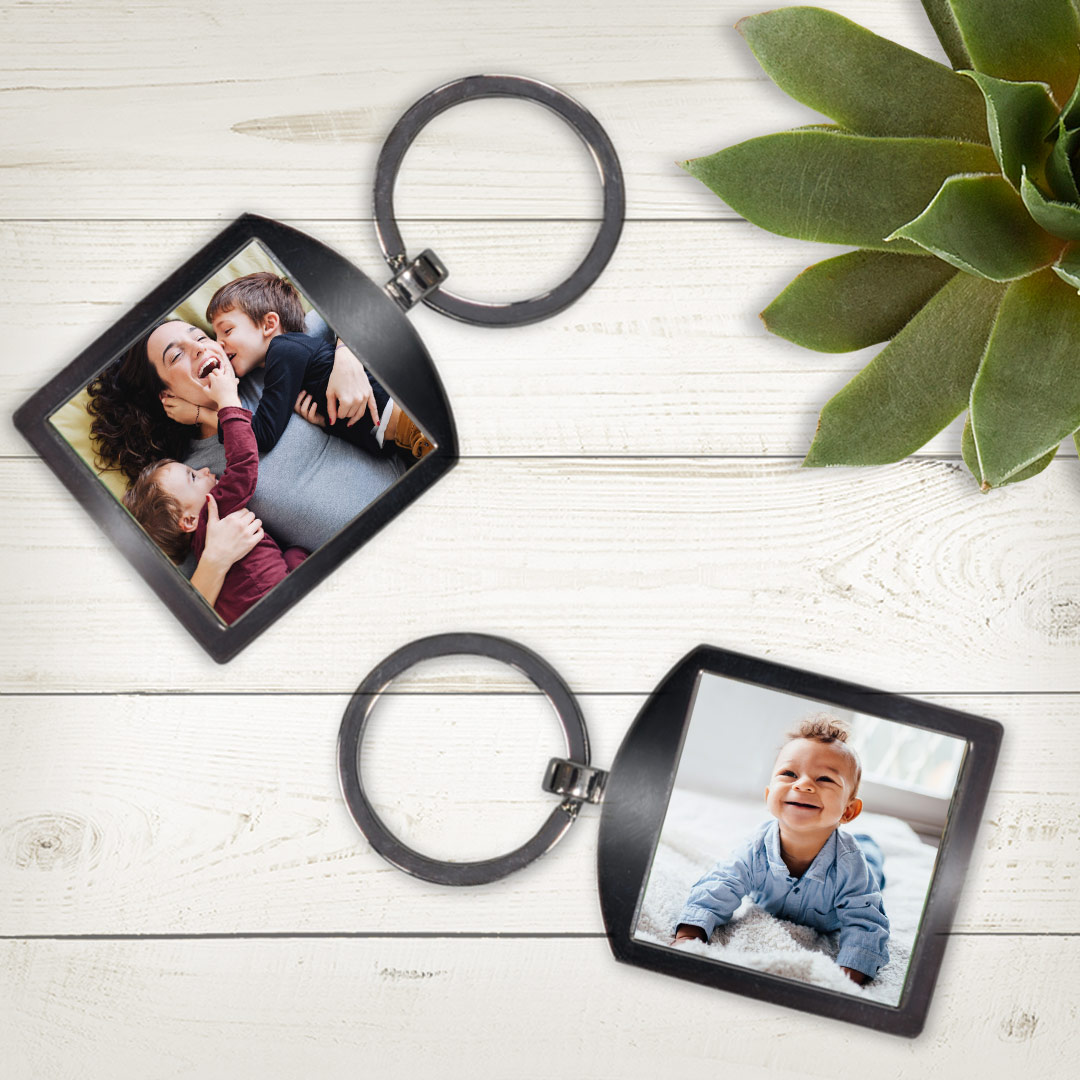 At work or your home office, create your own distinctive style with acrylic photo blocks. With an elegant, frameless design, two sizes pair together to create a stunning display of personalized décor. Surround yourself with memories and pictures of loved ones as you tackle those back-to-back meetings and endless phone calls.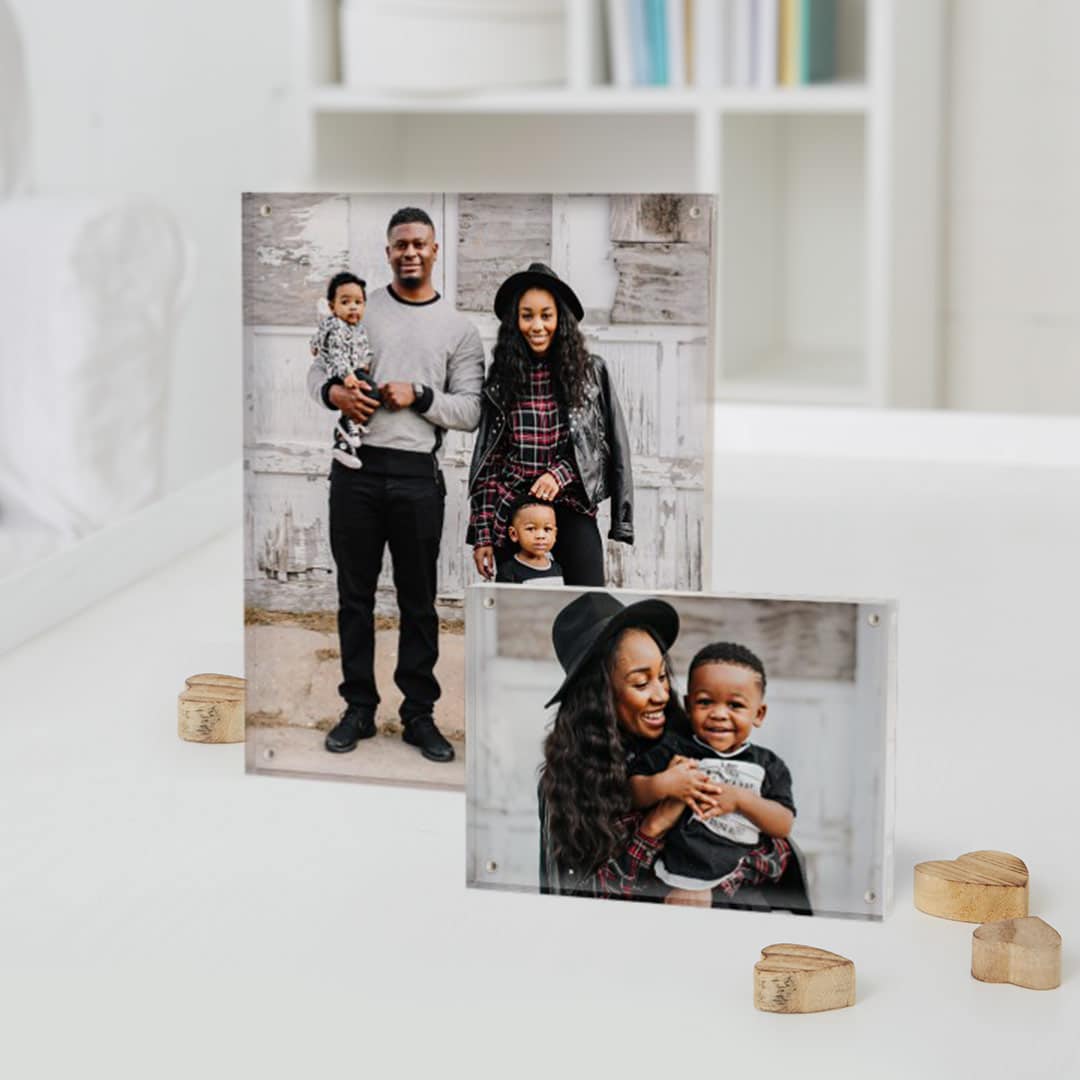 7. Wall Clock
Keep track of time on a personalized wall clock. Add photos, customize with embellishments, and choose from a variety of designs. The options are endless for customizing this clock to liven up the décor of any work or home office space.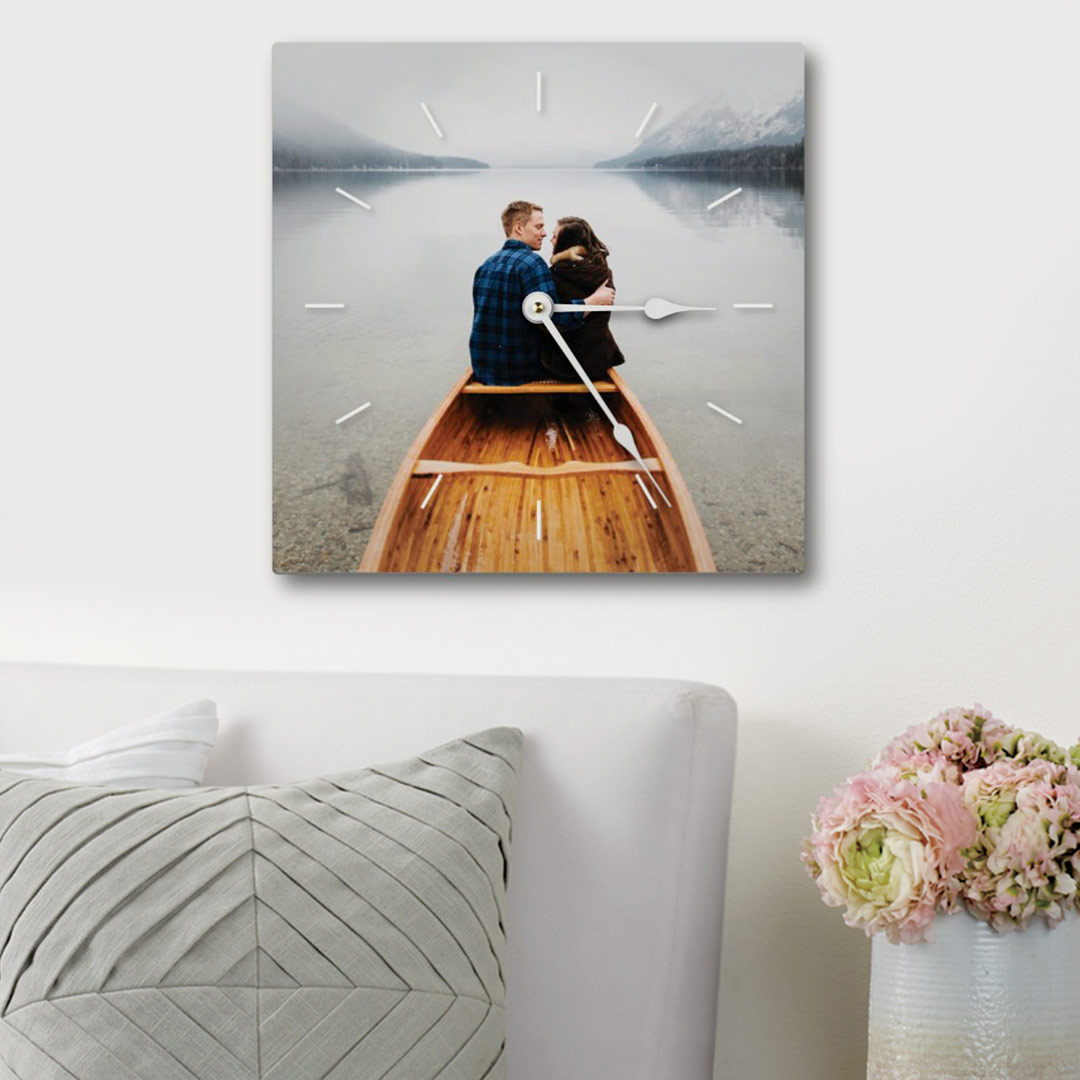 Check out our Snapfish Deals page for the latest offers and get started now!