There are plenty of delicious duos in the foodie world, but you'd be hard-pressed to find a more perfect pairing than wine + cheese. This classic combination is so good, in fact, that a special holiday was created to honor this infamous couple. So, when July 25th rolls around, how will you be paying homage to fromage and fine wines? Why not host a wine + cheese tasting of your own! Whether it's an intimate affair for you and your bestie, or a huge bash for everyone you know, Snapfish can help you host the perfect event.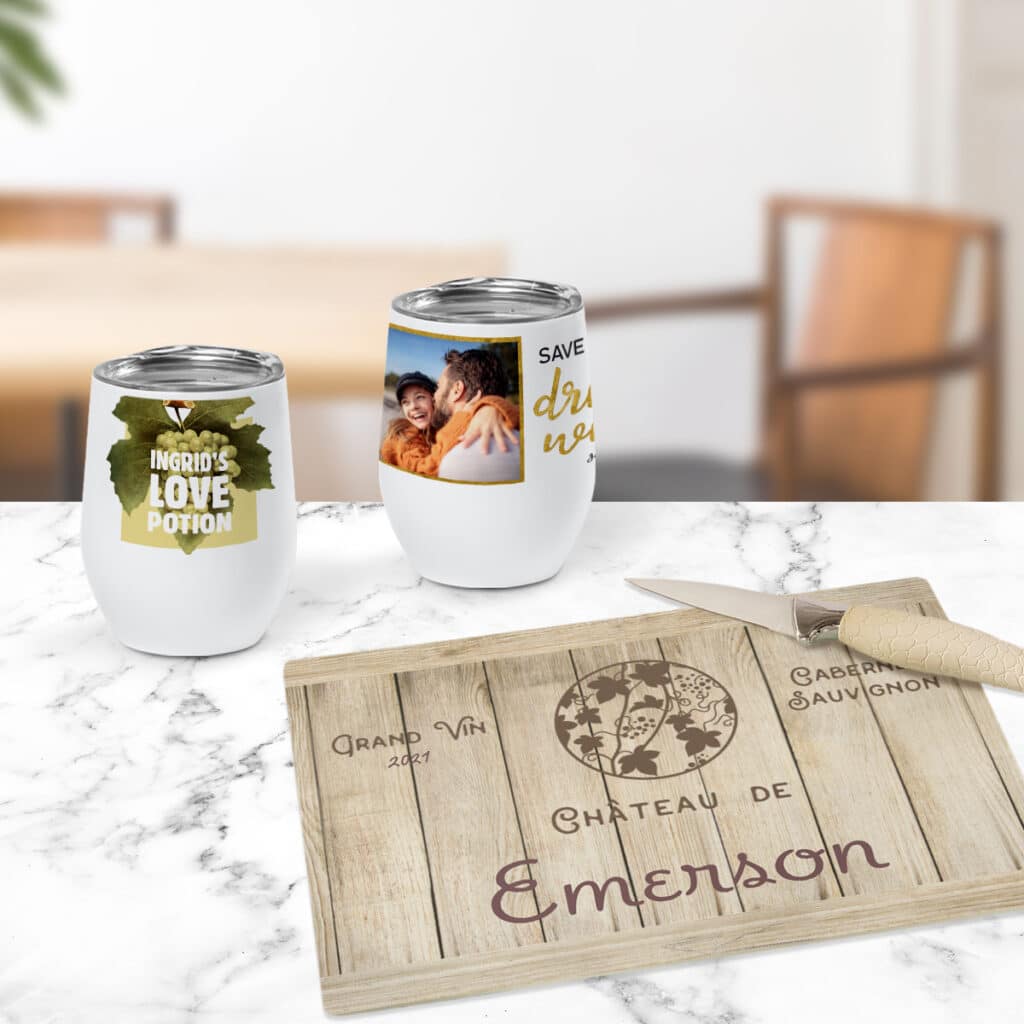 Serve it up with style
Most wine connoisseurs enjoy drinking out of the proper glass stemware. However, for those of us who like to take our time sipping our beverages, chilled wine in regular glasses can quickly become room temperature and ruin the experience. That's why you should keep several of our insulated stemless wine cups on hand! Not only do they keep beverages ice cold, but the convenient snap-on lid minimizes spills. You can personalize any of our stemless wine cups with photos, names, and monograms, but we're wild about our wine-themed designs. Check out our Wine Hug, Save Water, Love The Wine, Nothing To Wine About, or Love Potion designs and see which one you like best.
Now that we have a drinking vessel for the vino, it's time to set the stage for the food. Since cheese and charcuterie platters have become all the rage lately, we recommend creating a custom cutting board to serve up your snacks. You can choose from several food-themed styles, but we think our Wine Crate design would be perfect for the occasion.
Pairing party
Good food is best enjoyed with good company so why not invite some friends over so they can share their favorite wine and cheese with everyone. If you're inviting more than a couple people, go ahead and send out proper paper invitations. We think you'll love our Summer Spread design, featuring various cheese varieties you might serve at your party.
A little decoration goes a long way in making your guests feel special. Now's the time to bust out the good tablecloth and placemats. Plus, they'll protect your table from spills and drips, which makes cleanup easy at the end of the night. For a wine-themed party, we suggest our Avian Winery placemat.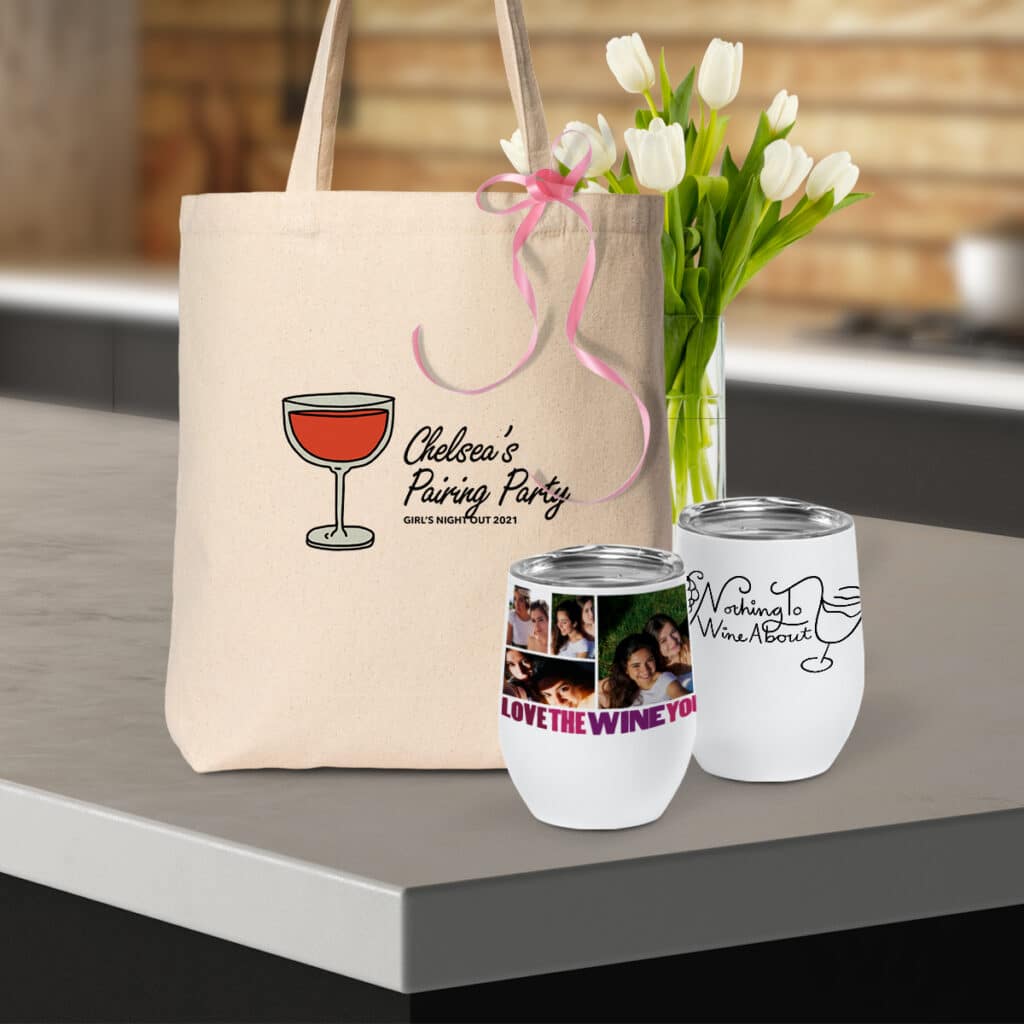 If you think you'll have leftovers + party favors to send home with your guests, consider creating custom tote bags so they can carry all their goodies in style. We recommend our Cheese Is Essential, Grape Bunches, or Wine Glass tote. These designs are also available for custom t-shirts if you really want to go all out!
Inspired to host your own soiree? We'd love to see how you customized your event! Feel free to tag us on Instagram or Facebook with your photos or use the hashtag #snapfish. You can also follow us on Twitter and Pinterest, too!