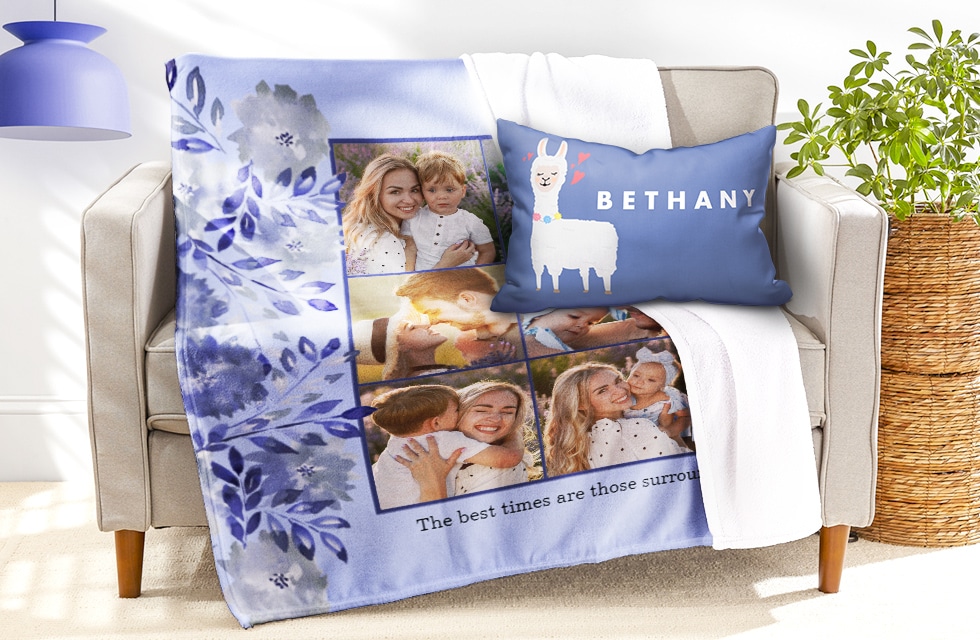 Pantone's 2022 Color of the Year, 'Very Peri', has been officially announced! This rich violet-blue shade displays the "carefree confidence and daring curiosity that animates our creative spirit." According to Pantone, 'Very Peri' is here to help us "embrace this altered landscape of possibilities, opening us up to a new vision as we rewrite our lives." Now that's a color and vibe we can definitely get behind for the year ahead! What better way to celebrate than with a quick mini home makeover or customized surprise for your design-loving loved one? Read on for a few 'Very Peri'-inspired home decor and gift ideas.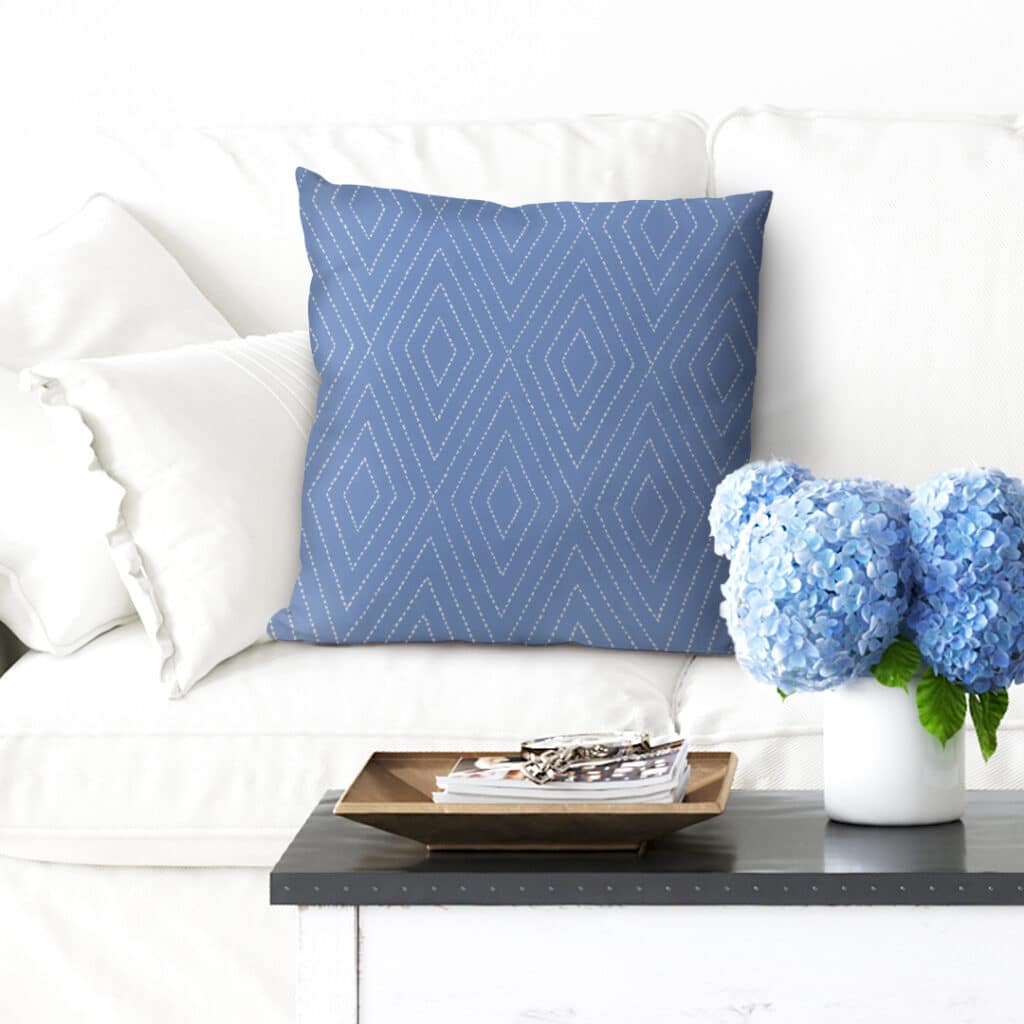 Create this stunning Periwinkle Diamond Dash by Danika Herrick custom throw pillow. Choose from three sizes: 14×20 inches, 16×16 inches, or 18×18 inches.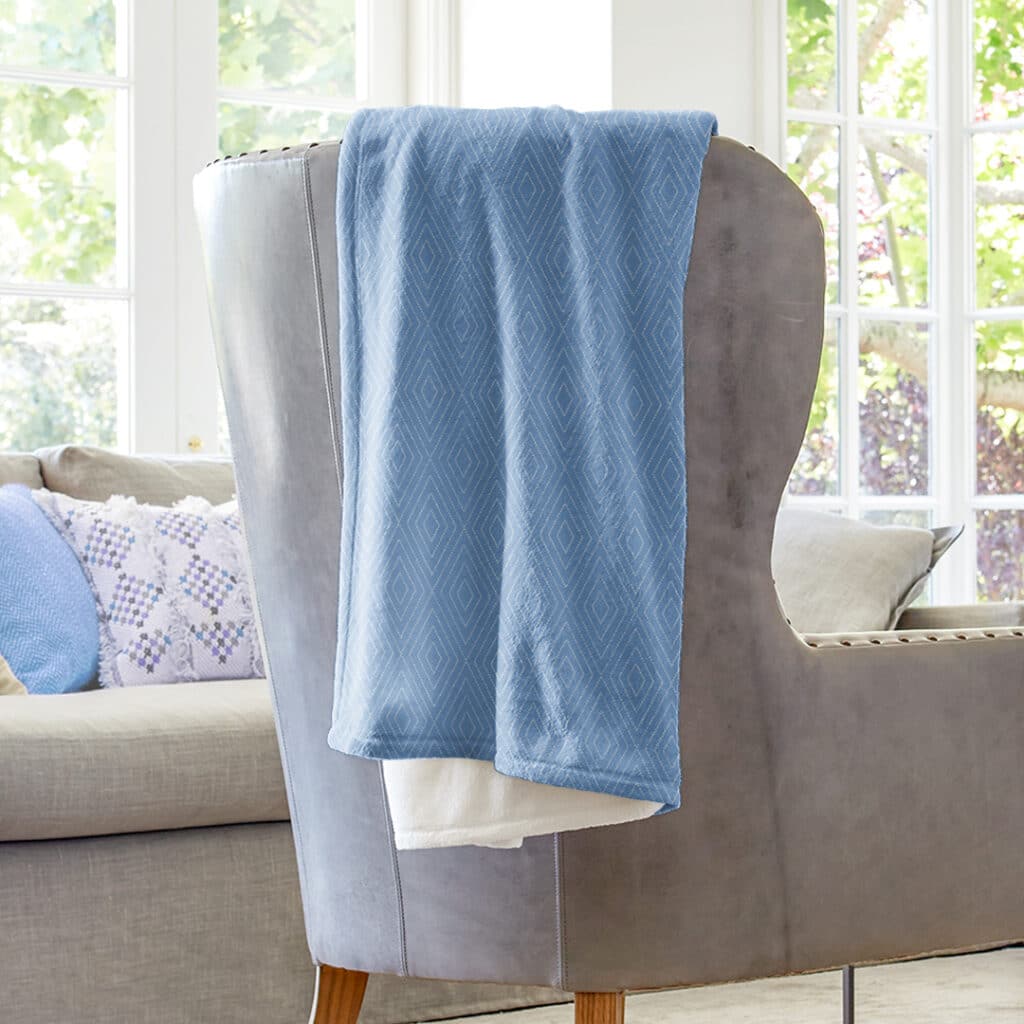 Create a coordinating stunning Periwinkle Diamond Dash by Danika Herrick arctic fleece photo blanket. Also available in the softer plush fleece fabric. Choose from three sizes: 30×40, 50×60, 60×80.
Looking for something that is on trend, and allows you to showcase those favorite pics? You can't go wrong with or Periwinkle Floral plush fleece photo blanket. This design is available on 5 different blanket materials: arctic fleece; plush fleece; plush berber; water resistant picnic blanket and woven.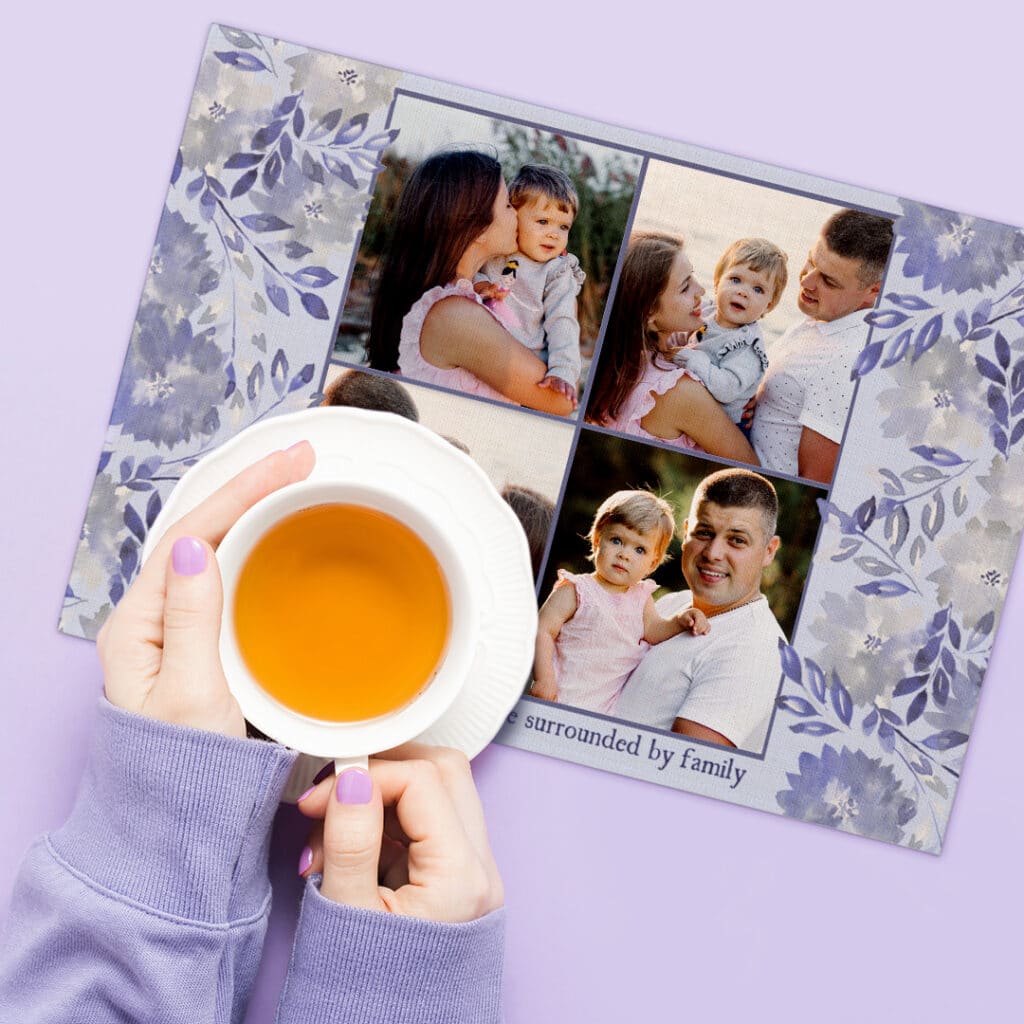 Brighten up your table with these cute machine washable, custom fabric placemats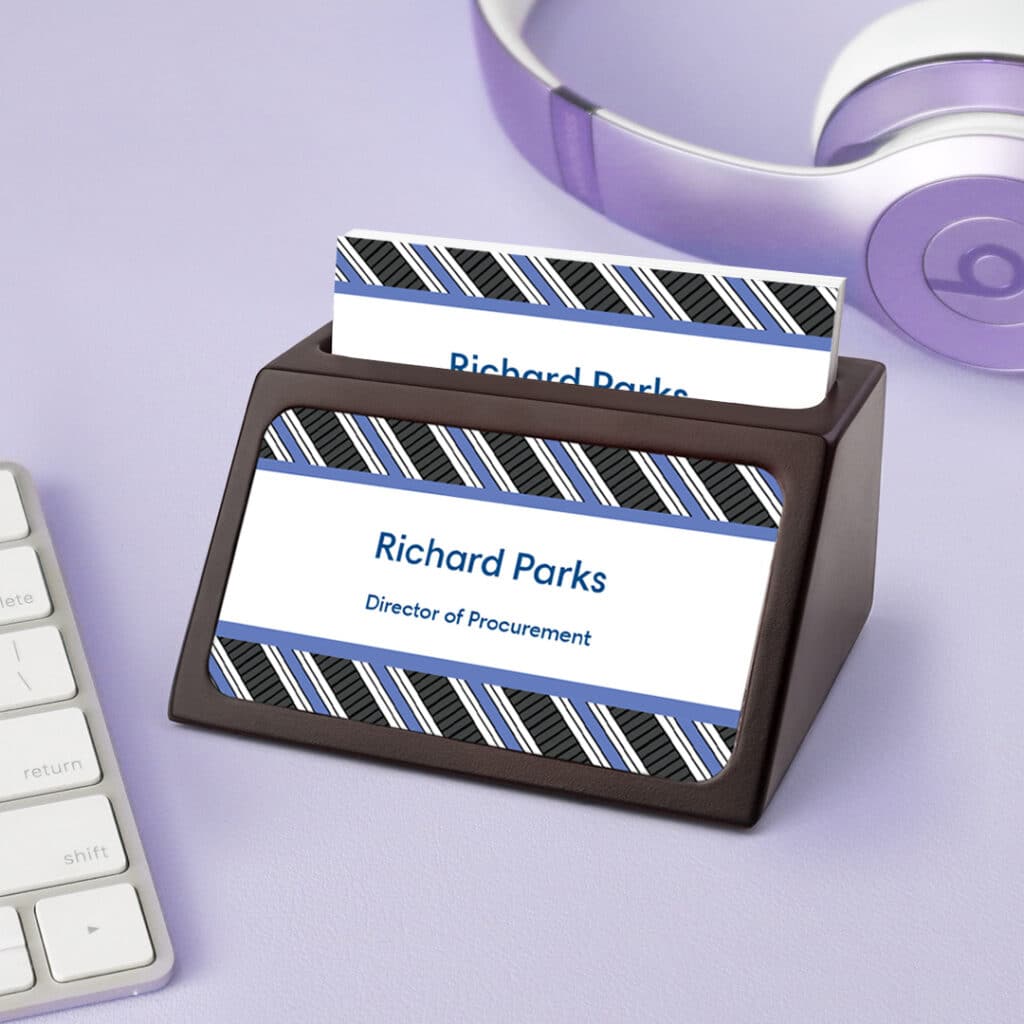 Even your home office can be on-trend, with a custom set of business cards stored in a rosewood finish business card holder.
Everyone loves a llama. Brighten up your home with our Lovely Llama custom throw pillow – you can create it in minutes!
How did you celebrate the color of the year?
We love seeing what you come up with! Please tag us @SnapfishUS and #snapfish on Facebook, Instagram & Pinterest. Check out the Snapfish site for even more custom gift ideas.