'Tis the season for home-cooked meals! Nothing says holidays like cooking family recipes with your loved ones. A custom cookbook is a perfect keepsake photo gift that can be passed on for generations. Keep grandma's top-secret stuffing recipe and all your favorites together in a photo book, along with photos you've taken of your delicious holiday dishes.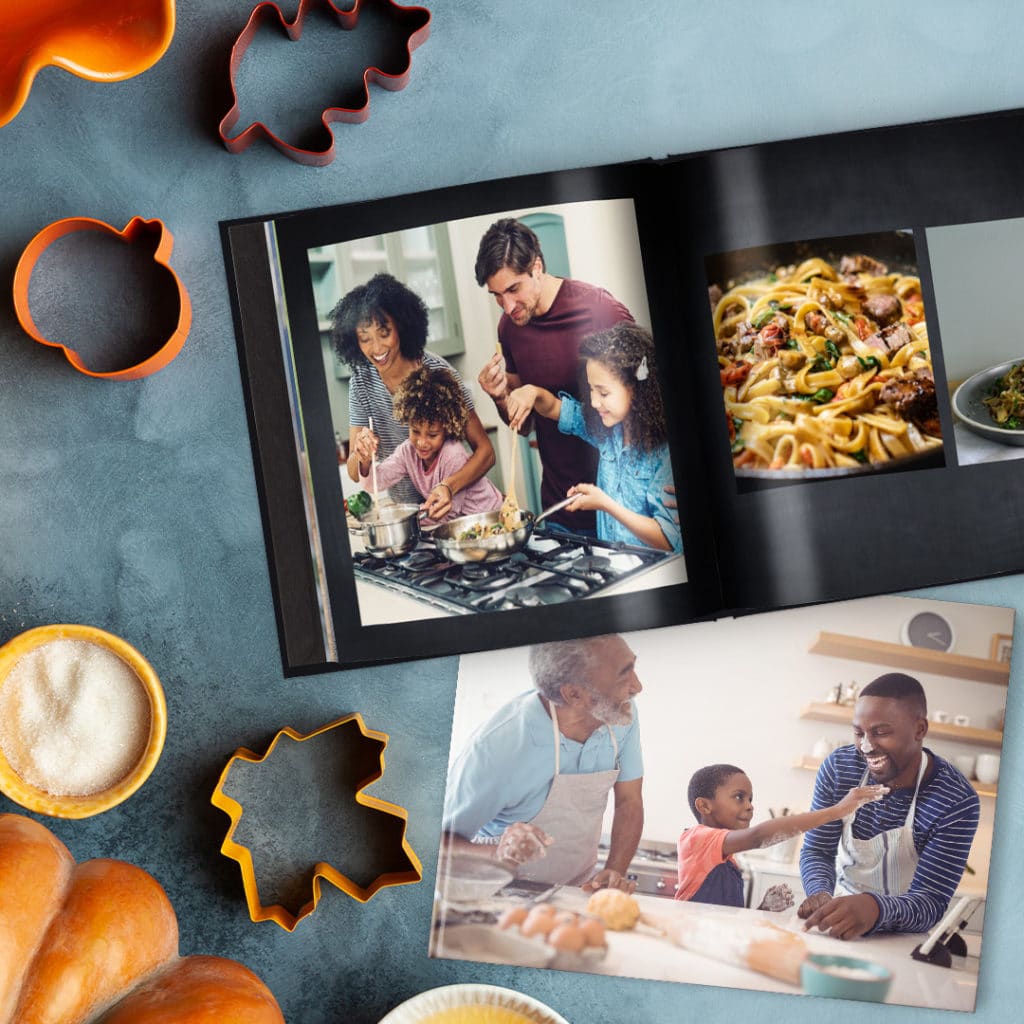 Showcase your favorite recipes in a book with custom designs
It's easy to design a custom recipe book! First, select the size and type of photo book. We offer a variety of sizes for you to choose from – 8×8, 8×11, 12×12, 11×14, 7×5, 5×7, and 6×8. Our cover options include hardcover, layflat hardcover, premium layflat hardcover, softcover, linen, and leather. 
After selecting your book, pick a design. You can try one of our premade photo book designs, like our Farm to Table Cookbook, or select the "Design Your Own" option for complete creative freedom over your book.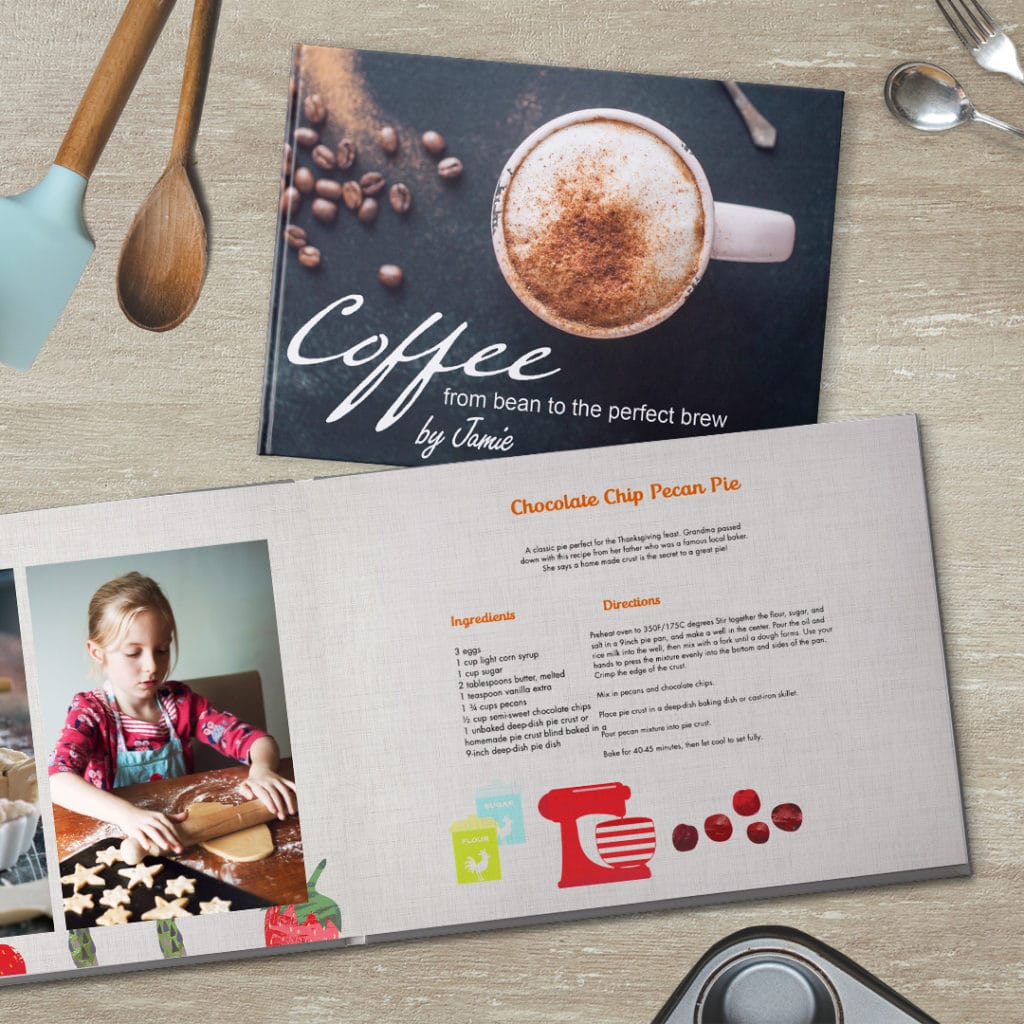 Once you've chosen your design, it's time for the fun part — personalize your cookbook with your recipes, photos, holiday-themed embellishments, and backgrounds! For more information on the process of creating a photo book, check out this helpful article or watch these handy YouTube tutorials. 
Make it a family activity 
The most memorable family bonding is over food. We love the idea of creating your holiday cookbook with the entire family, so you can reminisce on past holiday memories and traditions together. Keep the classics in the recipe book and have every family member add a dish of their own to make it completely unique to your crew.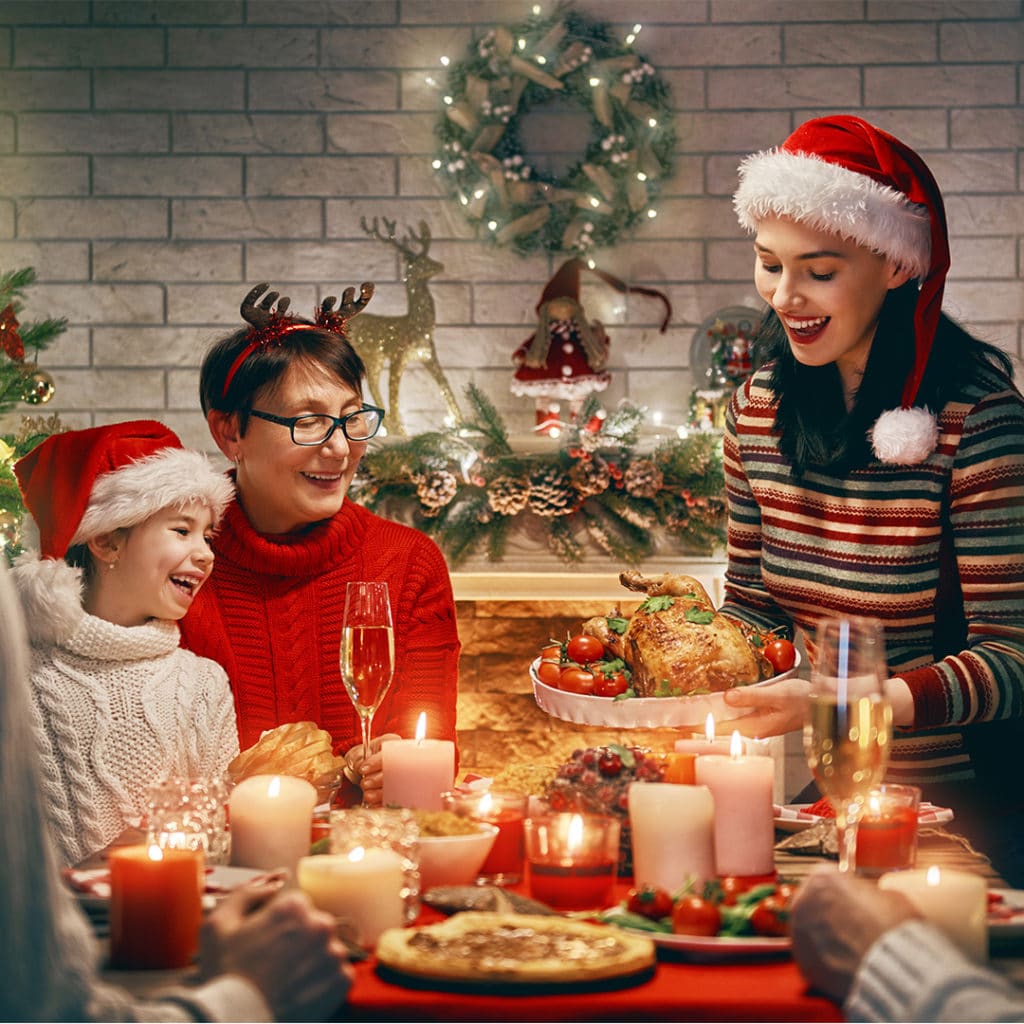 After receiving your cookbook, you can spend time with your loved ones preparing the dishes for the holidays. Fun tip: try playing a "What's for dinner?" game with the family. During holiday months, have one family member close their eyes, flip to a random page, and point — whatever they're pointing to is what you're cooking that night! 
Give the perfect holiday gift 
A holiday recipe cookbook is a perfect gift for friends and family. Has your sister-in-law been bugging you for your prized quiche recipe? Surprise her with a cookbook of all your favorite dishes.  Another idea is to show grandparents the legacy of their recipes by gifting them a recipe book with photos of loved ones making their dishes. A custom cookbook is a perfect gift for anyone in your life who enjoys food, from the novice cook to the master chef.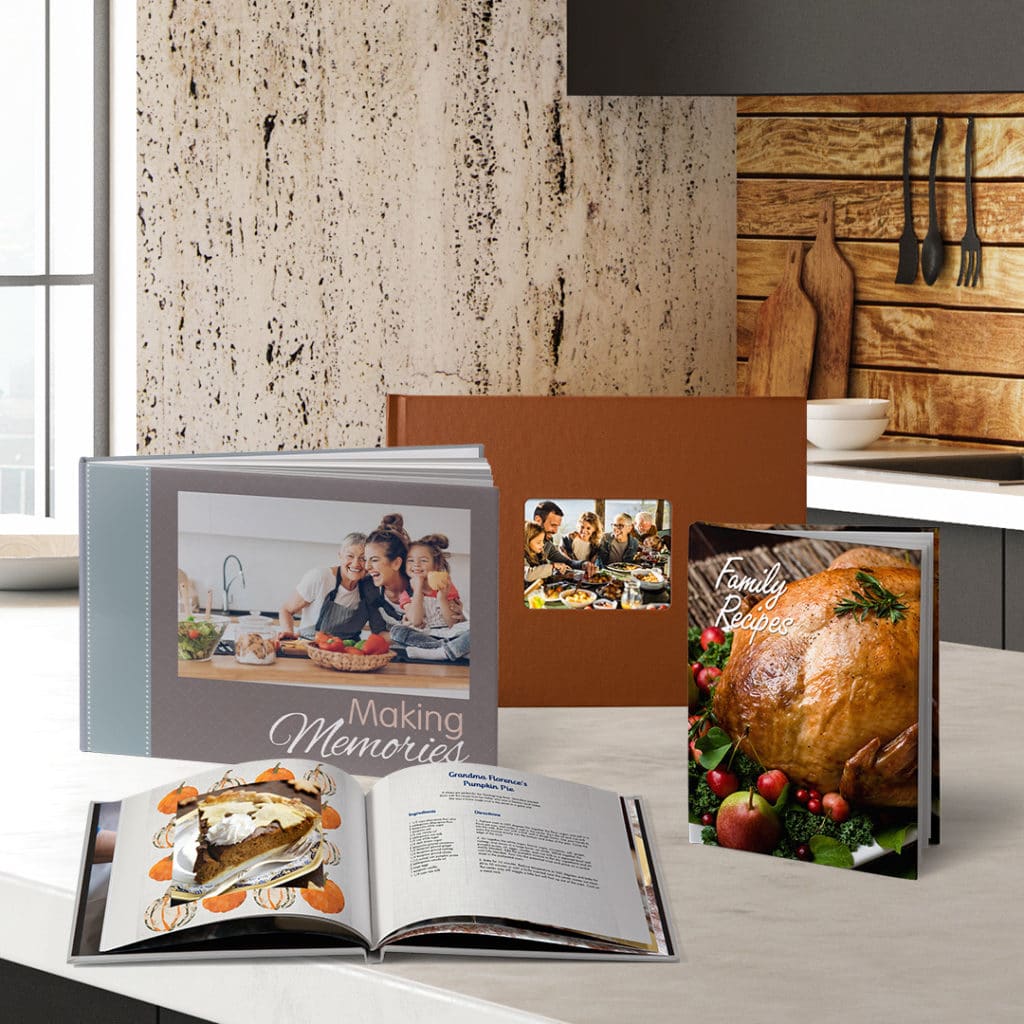 Try this recipe — from the Snapfish family, to yours!
This Chocolate Chip Pecan Pie is guaranteed to be a hit at your next holiday meal. Warning — you might have to fight over the last slice. 
Ingredients: 
3 eggs
1 cup light corn syrup 
1 cup sugar
2 tablespoons butter, melted 
1 teaspoon vanilla extra
1 ¾ cups pecans
½ cup semi-sweet chocolate chips  
1 unbaked deep-dish pie crust or homemade pie crust blind baked in a 9-inch deep-dish pie dish
Instructions:
Preheat oven to 350F/175C.
Stir together the eggs, corn syrup, sugar, butter, and vanilla extract.
Mix in pecans and chocolate chips.
Place pie crust in a deep-dish baking dish or cast-iron skillet.
Pour pecan mixture into pie crust.
Bake for 40-45 minutes, then let cool to set fully.
Enjoy!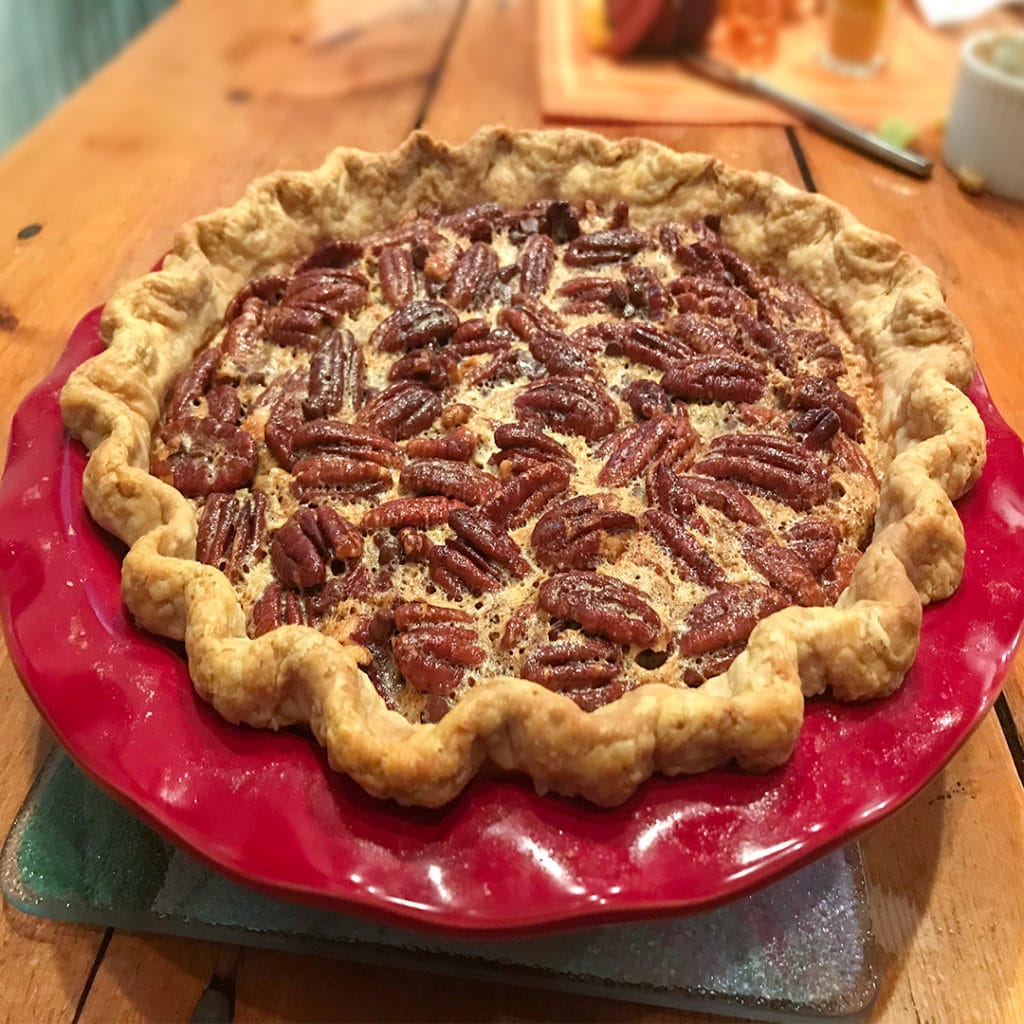 If you order a custom cookbook, don't forget to share pictures of it and your home-cooked food with us on social media!  You can tag us in your photos with @snapfishus on Instagram or Facebook or use the hashtag #snapfish. Don't forget to follow us on YouTube, Twitter and Pinterest, too.