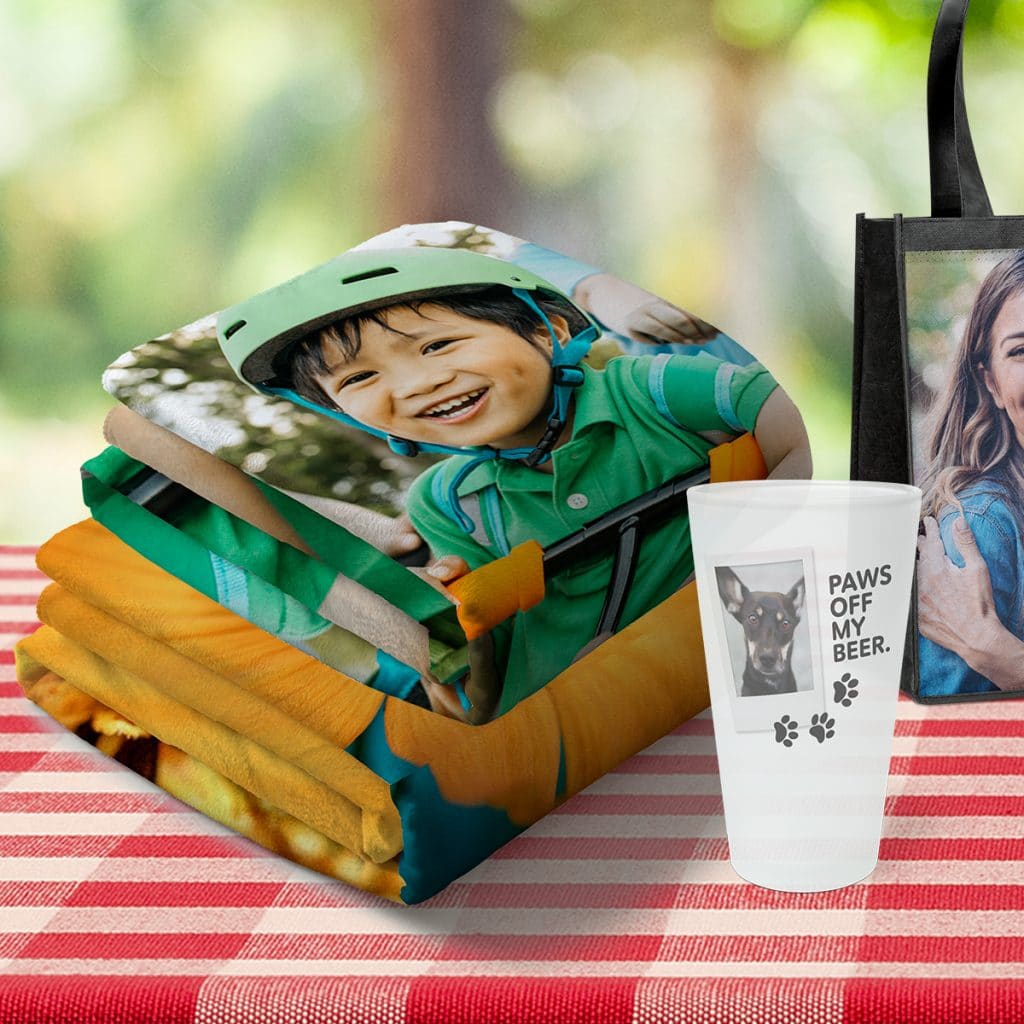 Warm weather brings outdoor activities, housewarming welcomes, and new freshmen adventures. Even when the leaves aren't falling and snow doesn't crunch under our feet, comfy cozy blankets are a necessity! A customized photo throw blanket makes a versatile essential for you and a meaningful gift for friends and family. Here are a few ways blankets help you make the most out of the summertime shine!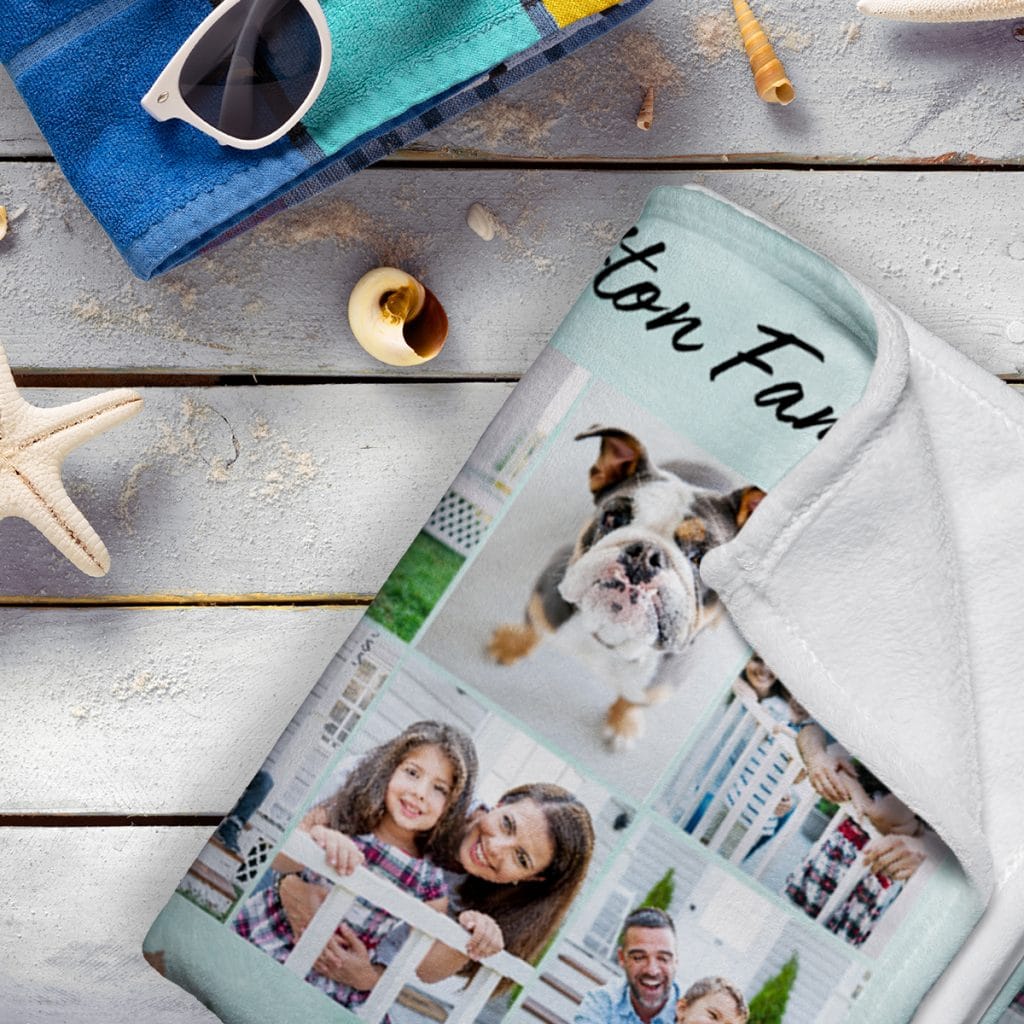 Sit down and summer it up
A trusty blanket helps you enjoy the best of summer events without dirt or creepy crawlies! Get comfy with a custom blanket at bonfires, concerts, and picnics. Summer fun tip: many cities are bringing back free movies, live music, and other outdoor events. Your neighborhood park might have a whole slew of summer festivities planned!
If you're looking to create a go-to outdoor activity companion, pick a nature-inspired pattern for a colorful, calming display. With a Periwinkle Floral or Watercolor Garden design, your photos get a flowery frame and you'll have a charming seat to relax in the grass. And when you're prepping for a concert or movie in the park, throw your blanket and other essentials into a large premium cotton tote!
Put the "warm" in housewarming
You can't talk summer without moving season. Whether it's a new adventure for you, a family member, or a friend, someone's always on the move! Housewarming gifts celebrate your loved one's new chapter, and a custom blanket is the perfect personalized touch to their new home. Add a custom throw pillow to give a cute, customized set that gets their living room started.
Who says you can't treat yourself to a housewarming gift! If you're moving this summer, a photo blanket is the cozy finishing touch to your new décor. If you're moving states, a State Pride blanket can act as a treasured reminder of where you came from or an exciting embrace of your new home!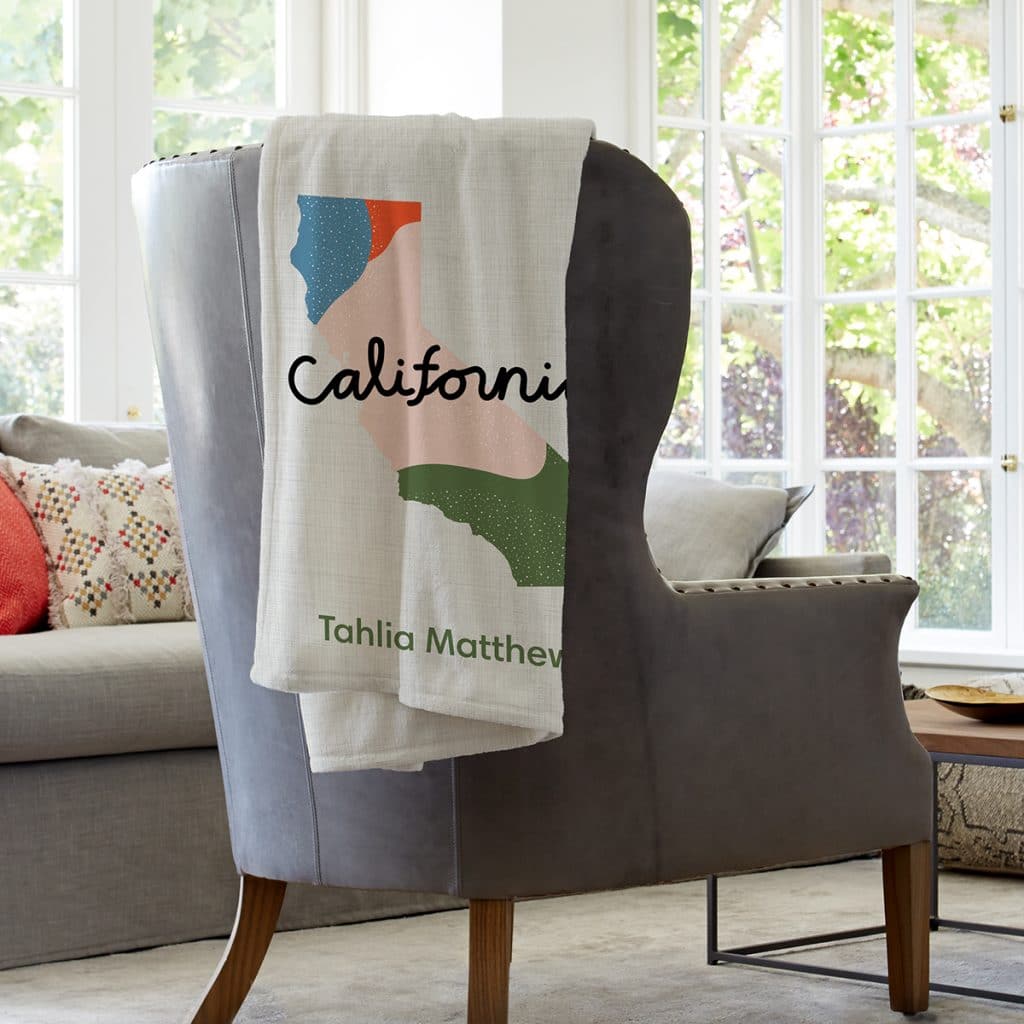 Moving with children can be difficult for you and intimidating for them. A new home is exciting, but it can be a little scary! Welcome them home with a brand-new, plush blanket — it's a great reward for all their patience and cooperation during the move. If they love animals, a Wild Giraffe or Roaming Dinos design will spark their imagination at bedtime. For the extra expressive kiddo, an Emoji Expressions or Sparkle Power blanket can match their animated personality!
Comfort your new college student
When August comes around, you or a loved one may be sending off a new college student. College means new friends and new textbooks, plus a new dorm to make home! You can't take notes for them in class, but you can help make their new space cozy and comforting with a custom throw blanket. A college sendoff is a good time to utilize a collage design, such as a 6-Piece Frame blanket, because you can choose several photos that will remind them of home.
Stadium Blanket
Create your very own custom, comfy blanket for game day, picnics in the park, and all of your outdoor adventures! When you're ready to head home, simply roll up and carry with the included harness + handle. Design is printed on the fleece topside, with a water-resistant bottom.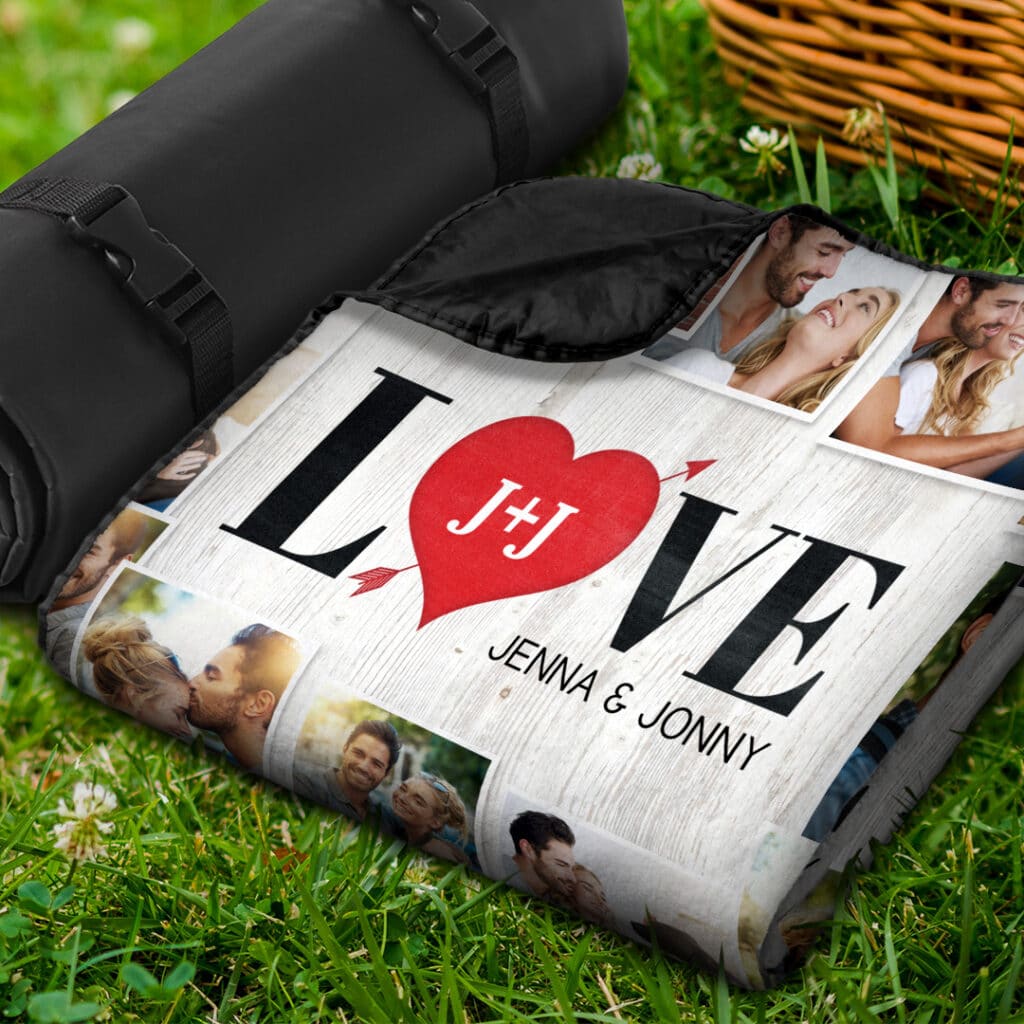 Check out more summer customization ideas for your photo blankets here.
Something so many students say they miss the most while off at school: the family dog! If they'll miss a four-legged family member, create a Pooch 5-Piece Collage and they'll stay cozy far away from Fido!
This summer will be filled with adventures and landmarks, so be sure to share them with us on social media. You can tag us with @snapfishus in your photos on Instagram or Facebook or use the hashtag #snapfish. Don't forget to follow us on Twitter and Pinterest, too.