It's that time of year again when your little one(s) head back to class and adorable photo ops abound! Here are our top tips for capturing the best Back-to-School photos.
Plan ahead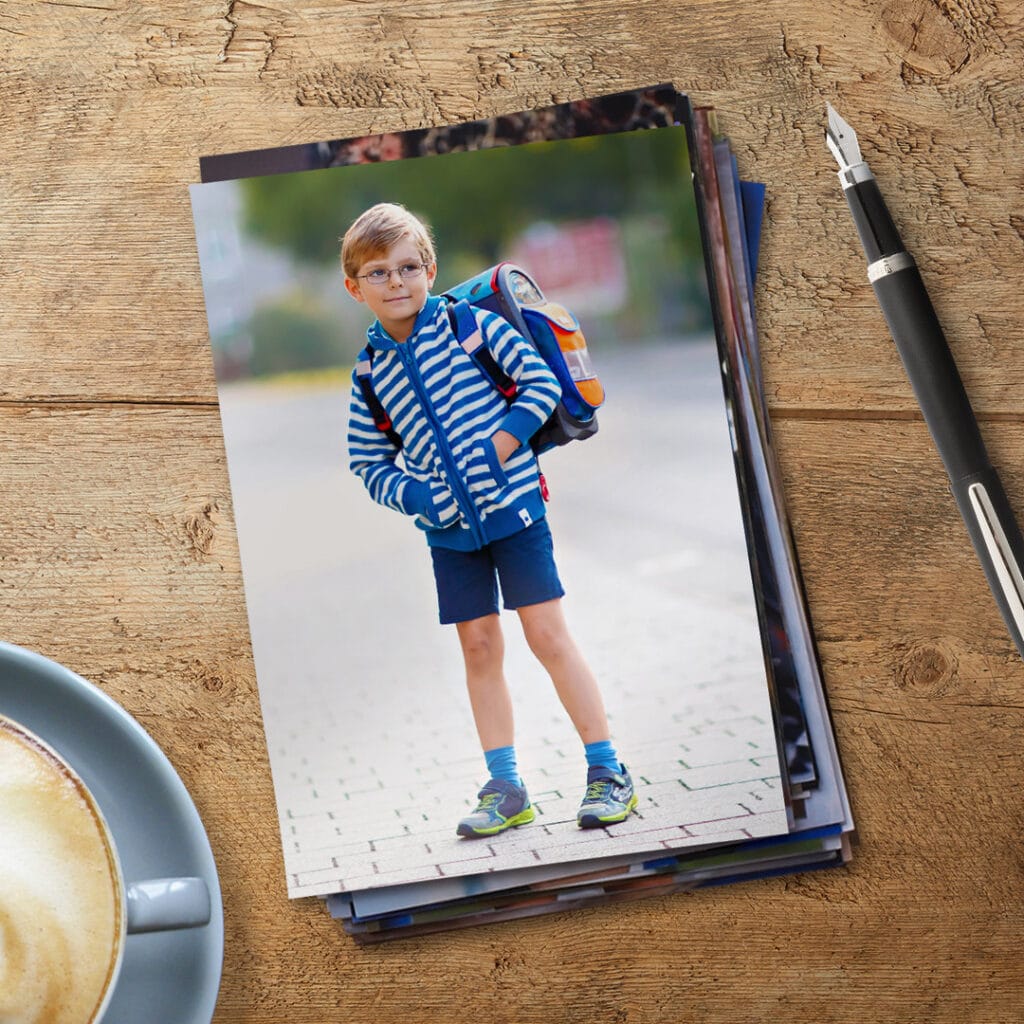 Take some photos the day before school starts. Let the kids get comfortable with their new uniform, bag and shoes. Top Tip: create a customized keychain to personalize their school bag, or just to hold their house keys!
Have some fun
Include playful props, e.g. a red apple, a pile of books, large fake glasses, etc.
Get some perspective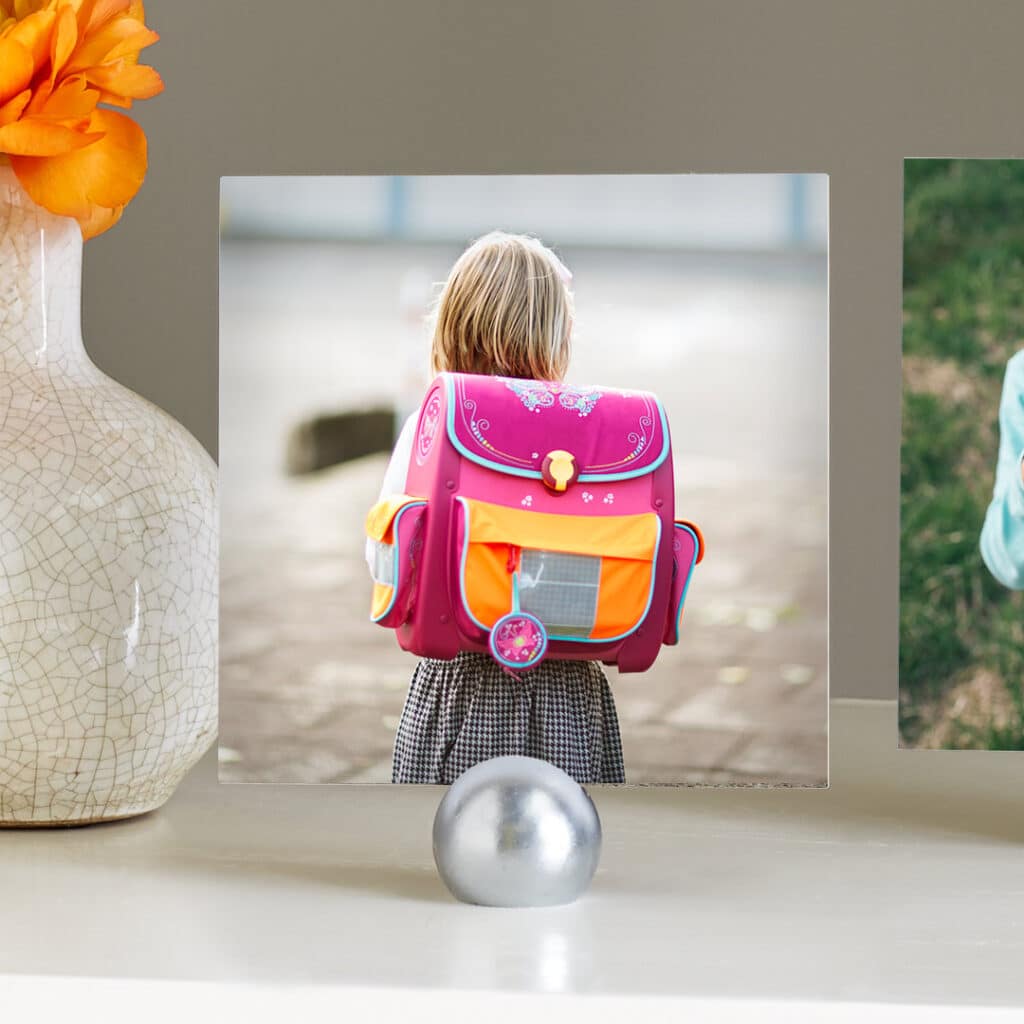 Have your child sit next to their big, new school bag. Take the photo from an angle where the school bag is closer to your lens. This will make your child appear tiny (and too cute) in comparison!
You're never ready for their big steps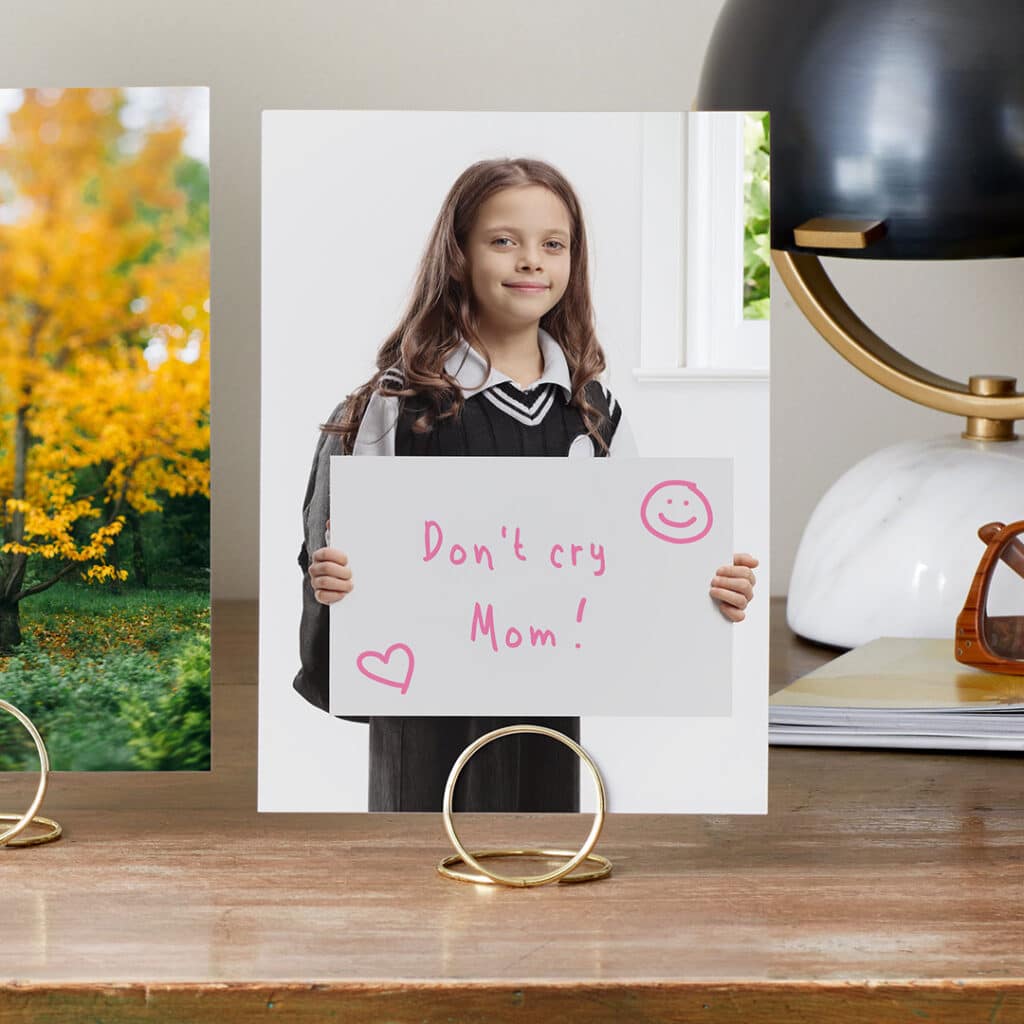 Have your child hold a sign or use an app to add a speech bubble containing a message, such as "Don't cry, Mom!" Top Tip: you can add embellishments to our collage photo prints to make creativity even easier!
See ya later!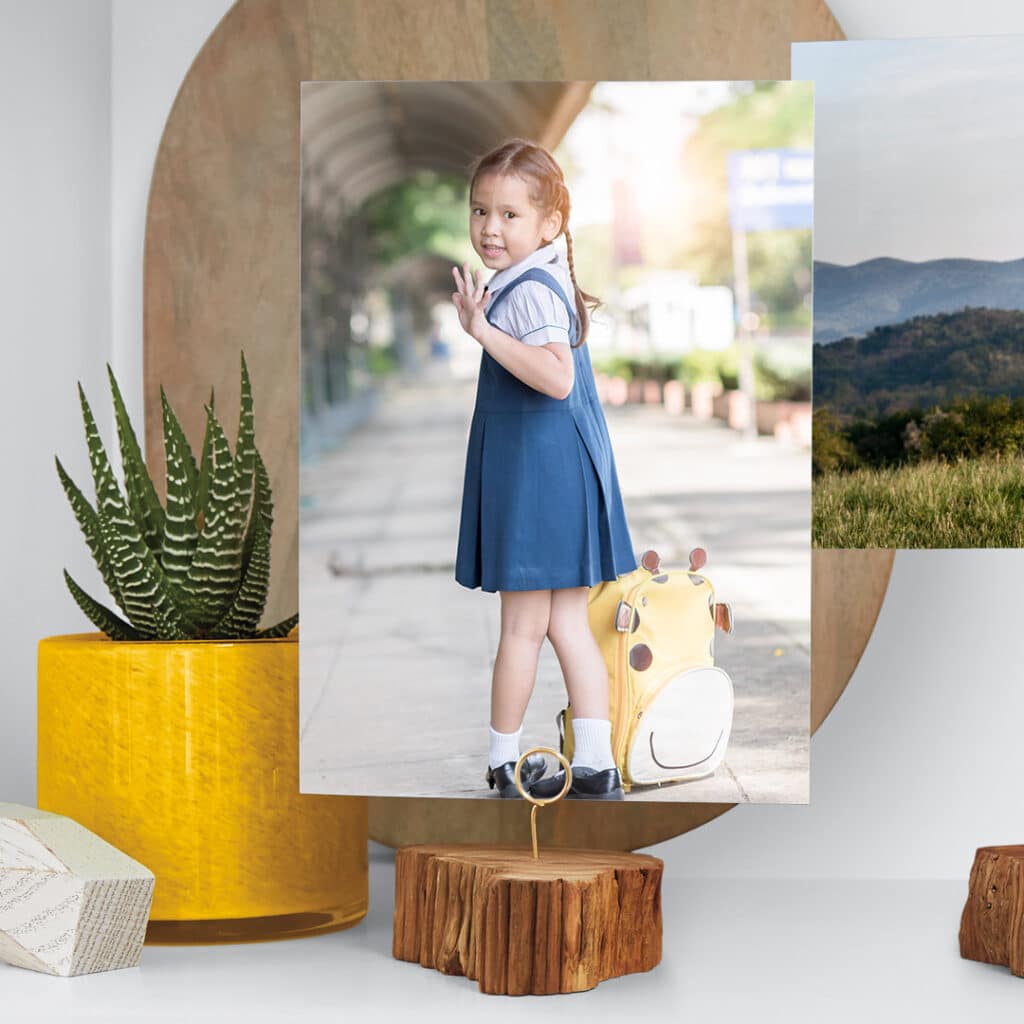 Capture a poignant image from behind as your child walks out your front door or is about to enter their school's front door.
Growth chart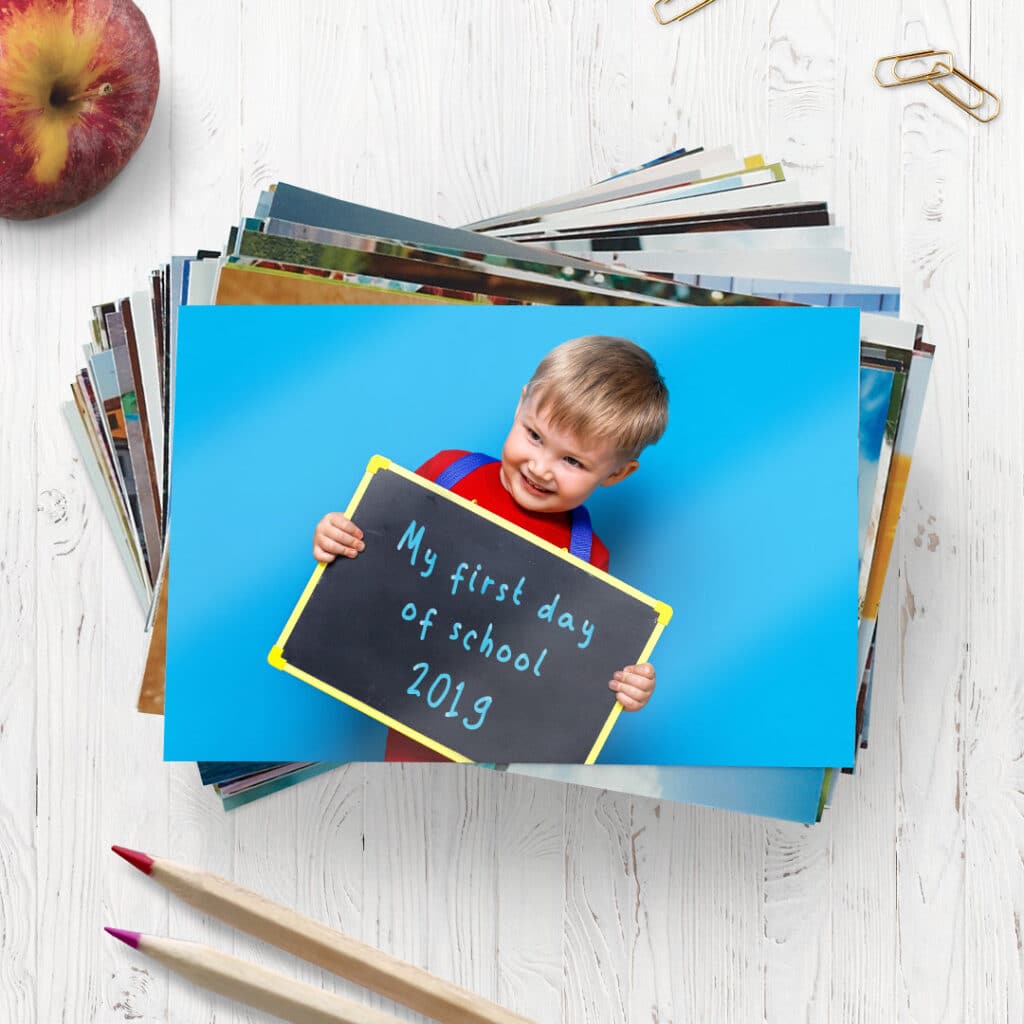 Get the kids to hold a book or chalkboard with the first day of school and the year written on it. You can also use editing apps to write the date, school etc. at a later time. You can take a similar photo six or even twelve months later to compare and see how much they've changed!
All about me
Capture your child with plenty of space left beside them in the frame. Later, list your child's interests, hobbies, favorite things etc. in the empty space using editing apps or Snapfish embellishments. Top Tip: You can also store those little trinkets they make in a custom keepsake box!
Big day
A side-by-side showing a shot from the start of semester and then at the end of semester can be pretty priceless!
What a journey!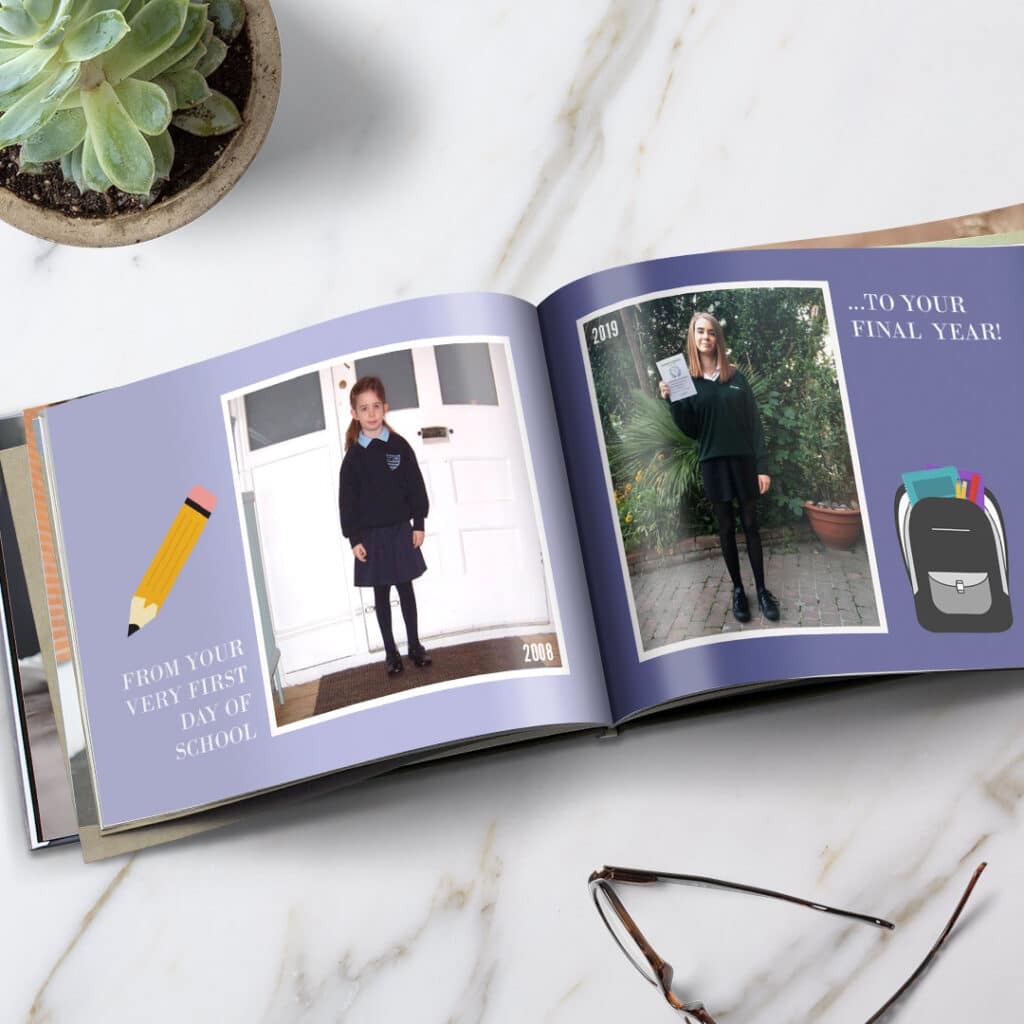 On the first day of senior year, get your child to hold a large photo of themselves as a child on their first day of grade school or high school. Get the tissues ready!
Finally, bear in mind that you could always tell your own back-to-school story with these adorable photos in a stunning Snapfish photo book!
We love seeing what you come up with! Please tag us @SnapfishUS and #snapfish on Facebook, Instagram & Pinterest. Check out the Snapfish site for even more custom gift ideas.