Tired of gifting your friends and family the same old predictable stocking stuffers? So are we! That's why we've come up with this list of Christmas gift ideas that are as fun to make as they are to give. Happy gifting!
Hang tight
Add joy to your Christmas tree with colorful and festive ornaments. This whimsical ornament is a creative way to display family portraits and make use of all those holiday photos.
Add joy to your Christmas tree with colourful and festive ornaments. These whimsical ornaments are a creative way to display family portraits and make use of all those family photos.
Check out our newly expanded product range!
All holiday ornaments come with a ribbon for easy, immediate hanging!
Piece of your heart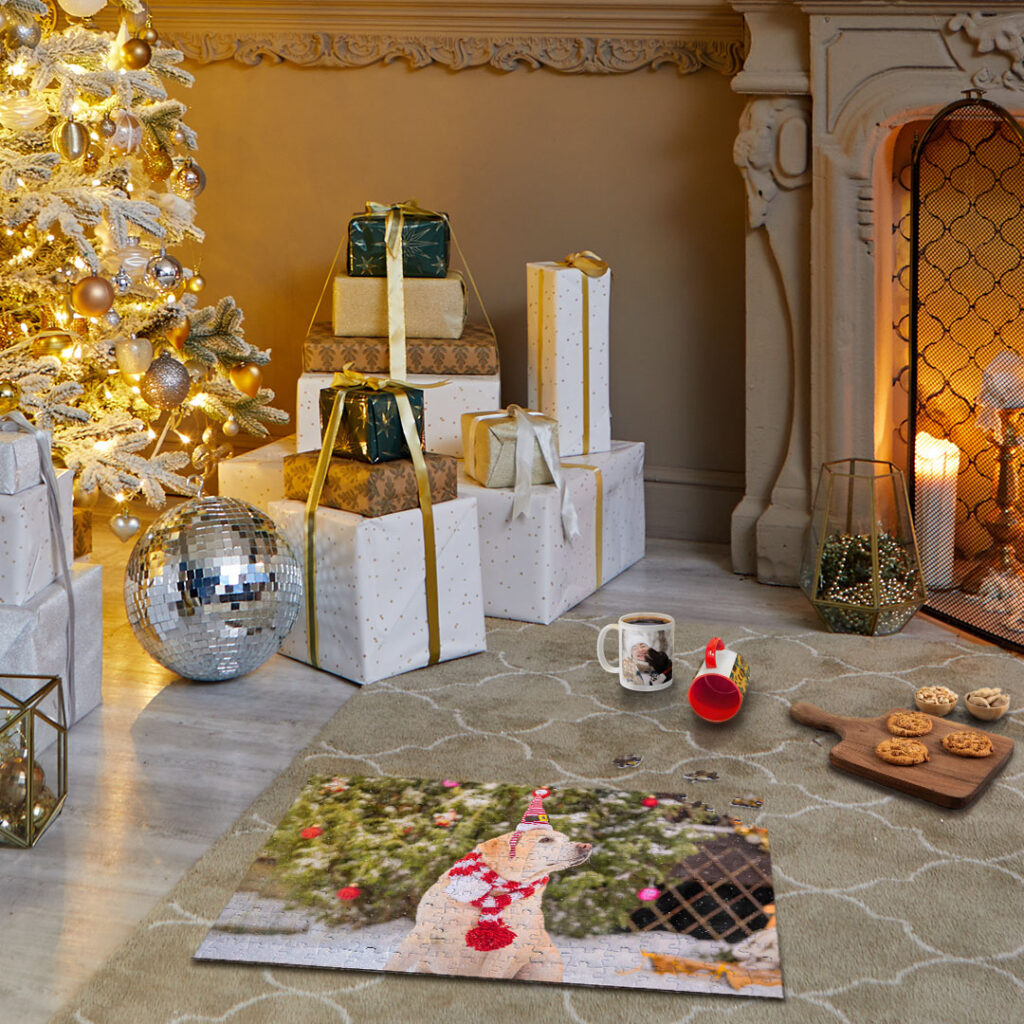 Give them a much-needed break from their screens! Snapfish custom photo puzzles are the perfect fit. Personalize your puzzle with pictures from a family vacation, milestone moment, or other special memory. Puzzles are available in 5 sizes: 30 piece, 110 piece, 252 piece, 500 piece and 1,014 piece options, so can also create one with more pieces for the older kids and adults too!
Book-lover
The adorable and ever popular 7×5 Portrait Hardcover Photo Book will fit perfectly into any Christmas stocking and is a great alternative to sugary gifts. The portrait shape photo book works well with popular mobile phone photo orientation so you can easily make use of all those cute snapshots on your phone.
Deck the halls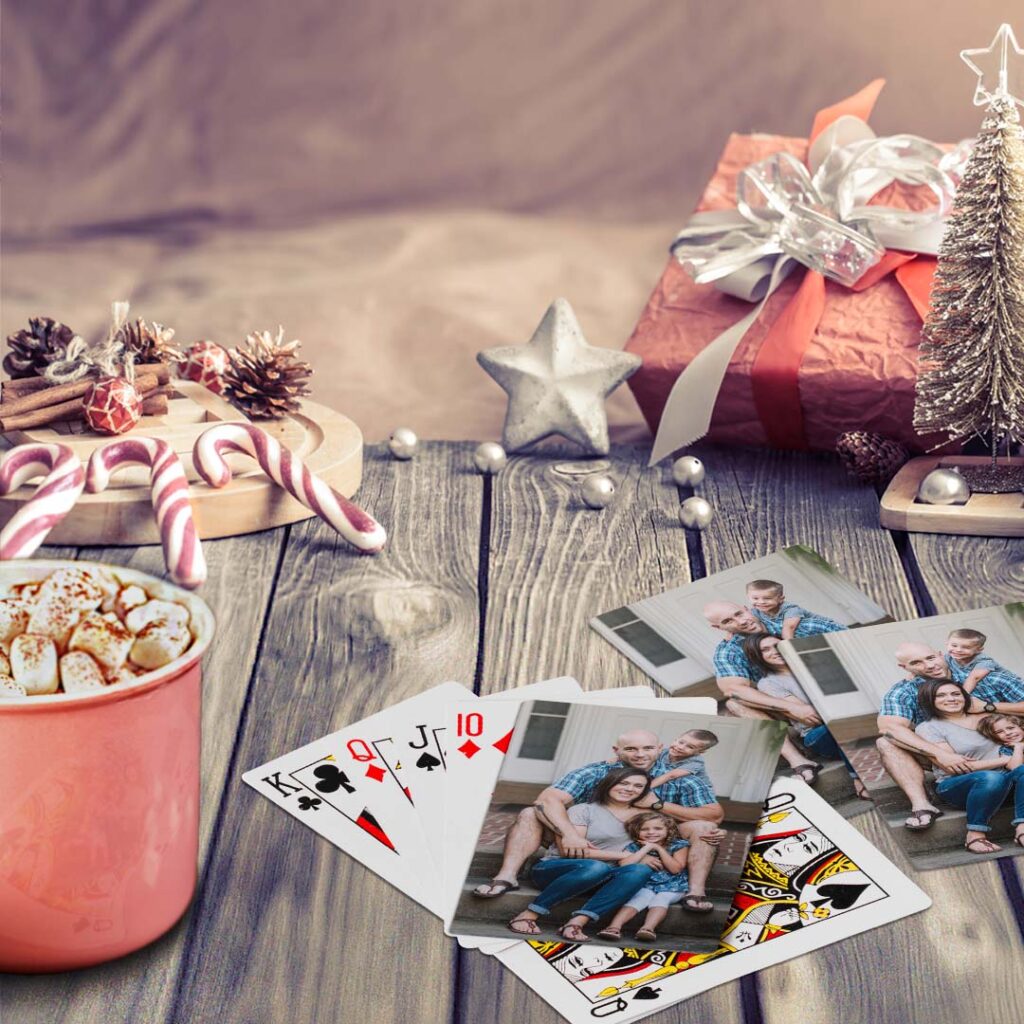 Every game will feel lucky with their own personalized Custom Playing Cards. An excellent gift for anyone, from poker hobbyists to budding little magicians, this deck is sure to bring smiles and laughter. (Also doubles as a wholesome family activity during their winter break from school.)
Check out our other new custom gifts!
Santa has been busy in his workshop this year, and we have tons of new personalized products to share with you. We have new Christmas tree ornaments, fun gifts for the kids (from button pin badges, magnetic mini prints to puzzles and custom lunch bags), new wall and table-top products like heart shaped photo tiles, metallic photo tiles, multi aperture framed prints, fun apparel like adult hooded sweatshirts, toddler tshirts and even customized wallpaper from Spoonflower..
What did you create for their stockings?
Share it with us on social media! You can tag us with @snapfish in your photos on Instagram and Facebook, or use the hashtag #snapfish. Don't forget to follow us on YouTube, Twitter and Pinterest, too. Check out the Snapfish site for even more Christmas and holiday ideas.