We love how much you love the Snapfish App, so we're super stoked to share some good news. We've added our beloved Photo Books for easy memory making on the go. Today we'll take you through the five simple steps of creating a 5×7 Softcover Book or 6×8 Hardcover Book using photos from your phone or tablet camera roll, Snapfish albums, and social media. Don't have the app yet? Download for iOS or Android to get started.
Step 1: Select Book Size
Tap on the Books category on the home page and select the size you want to create. You can change your book size at checkout, so don't fret too much here. (This option to upgrade sizes is only available on the app.)
Step 2: Select Your Photos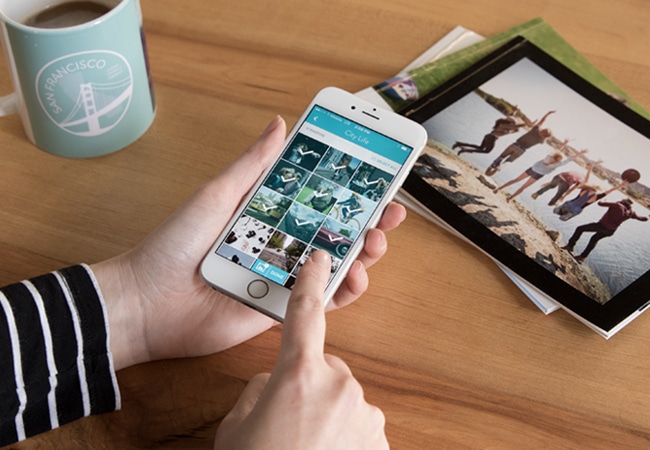 You'll see a prompt letting you know you'll need at least 22 photos for this project. Select one photo for the front cover, one photo for the back cover, and 20 more for the pages of the book. Choose photos from your Snapfish account, social channels, and/or camera roll. Once you've selected at least 22, tap Done. We'll place them for you, and you can always rearrange and edit.
Step 3: Arrange Pages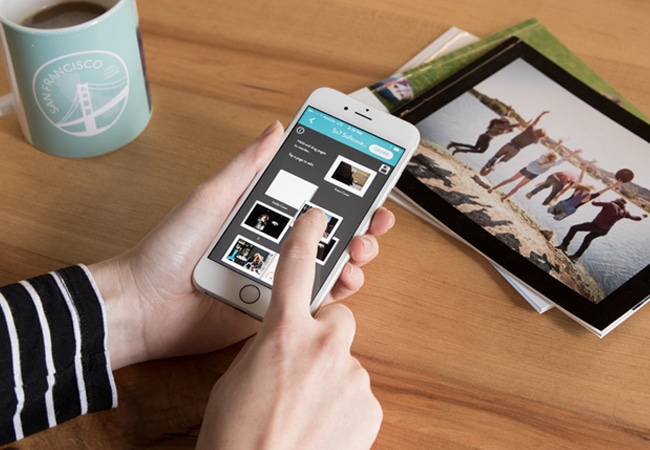 A new prompt tells you that we've arranged your photos in the order they were selected. Hold and drag pages to reorder, or tap a page to make edits and add more photos. Note: You cannot hold and drag the cover image to another page, so tap the cover page to make edits.
Step 4: Play with Layouts and Backgrounds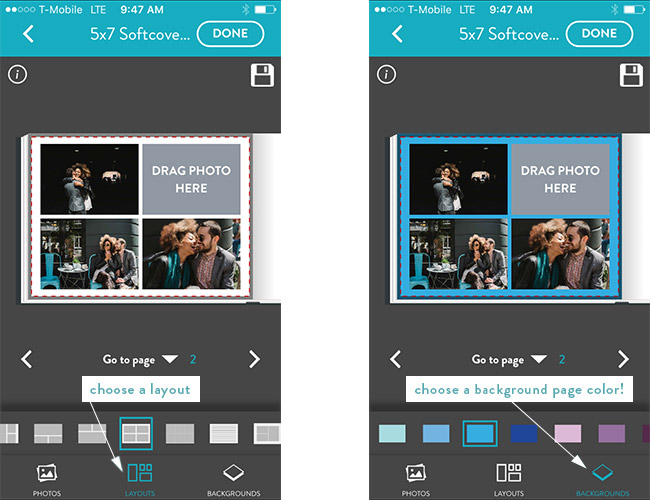 So many photos, so many layouts! You can choose to add more than just one photo per page. Tap on the page you want to edit, and select the Layouts icon. Scroll through the layout options, and choose your favorite. Now you can drag multiple photos into the layout on the page. Add a background color, too. When you've finished editing that page, tap Done.
Step 5: Order Up!
Looking great. Just tap "Order" to add your new photo book to your cart. Update your photo book size here if you've had a change of heart.
Enjoy your beautiful photo book, and don't forget to share because we love seeing what you create. Tag your amazing projects on Instagram with #snapfish.
Download the Snapfish app for iOS and Android.