Spending more time at home means you're probably ready to redecorate — moving furniture around, purging unwanted items, and so much more. If you're ready for a refresh, one super easy way to change up your living space is with wall décor! Swapping out photos or curating a gallery wall are super simple ways to create something really fresh and fun for your home.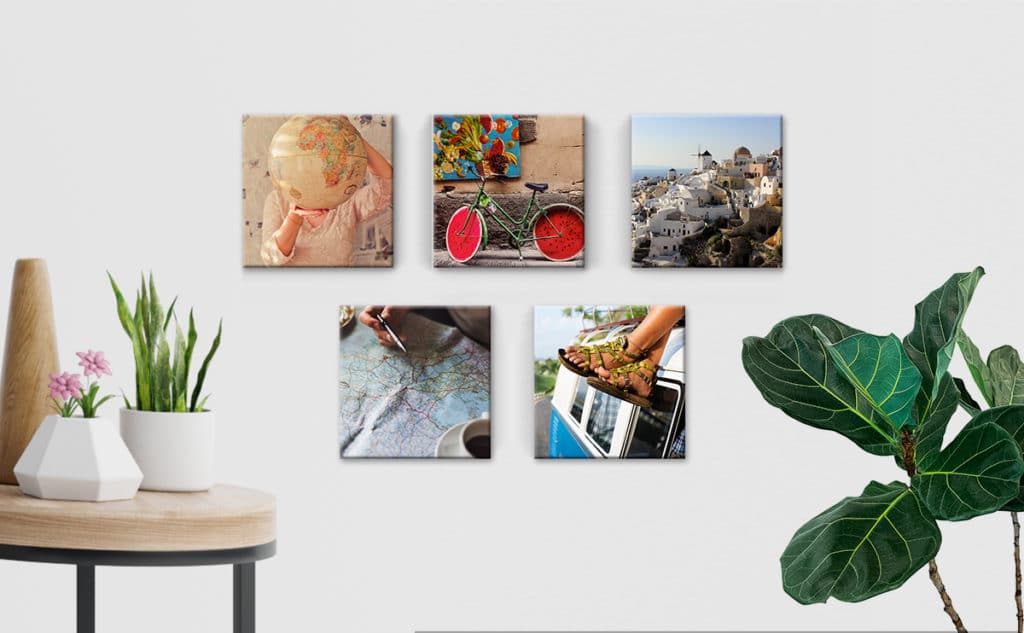 Here are some steps to help you create your own gorgeous gallery wall:
Step 1: Think about placement
Is your gallery wall going above a couch or chair? Or will it be a focal point of a large blank wall? Make sure to arrange your wall décor accordingly to best utilize your space.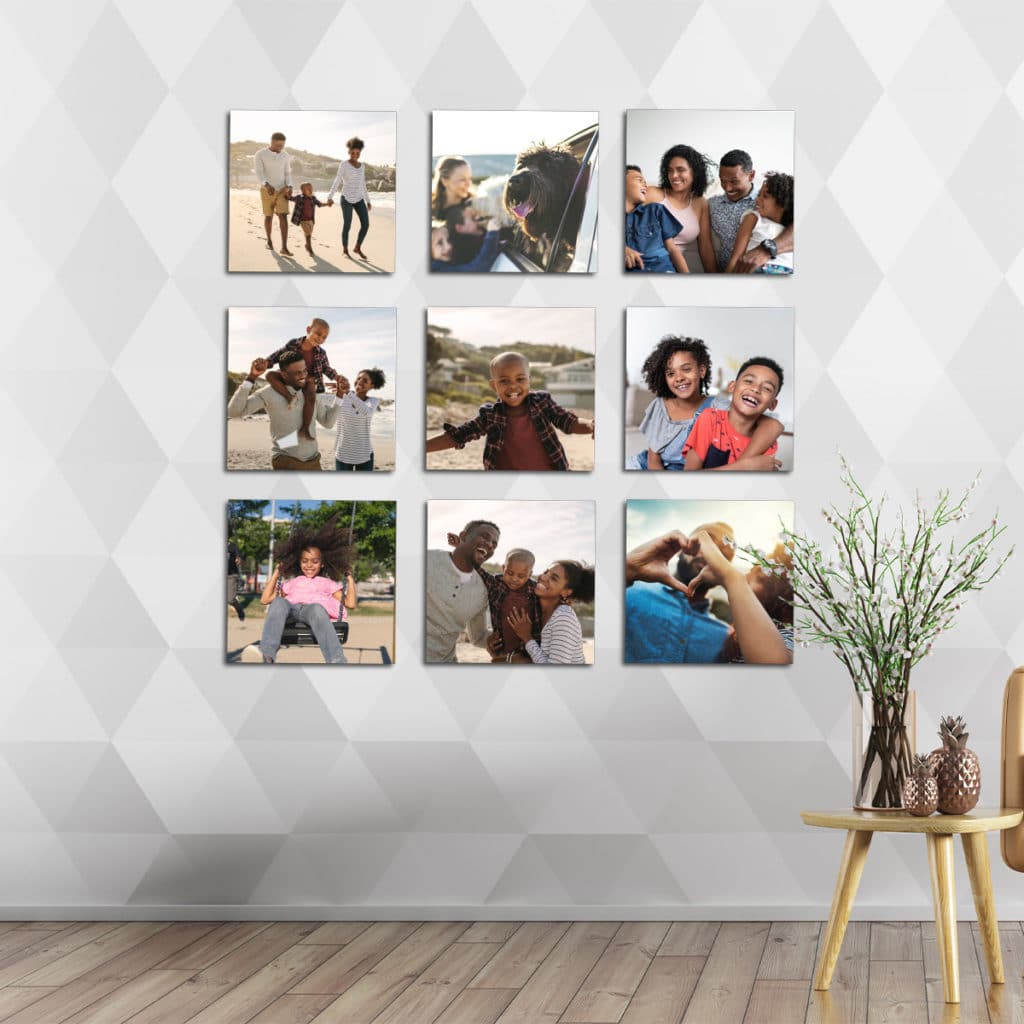 Step 2: Create a story on your wall
By organizing multiple prints and photos, you can share a unique perspective into a special time in your life, such as your wedding, an unforgettable vacation, or picture-perfect family portraits.  
Step 3: Keep it interesting
Don't feel like you can only use photos! Try including one-of-a-kind artwork (yours or your kiddos'!), concert posters, tapestries, shelves with memorabilia, and anything that strikes your fancy.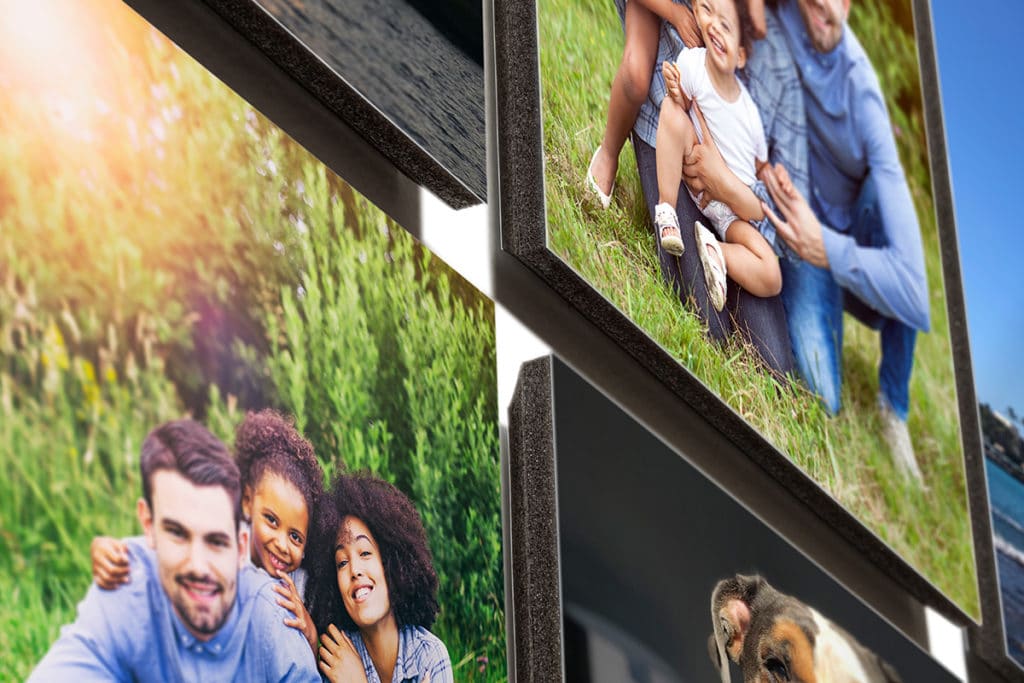 Ready to work on yours? We think our bestselling photo tiles are an easy way to create or update your gallery wall. These tiles come with everything you need to hang them and are high quality, lightweight, and have a unique beveled edge. Whether you've got an existing gallery wall in your home looking for some new additions, or you're starting fresh, our easy-to-use 8×8 photo tiles are sure to be a hit.
We hope you're feeling inspired to work on your own awesome gallery wall! If you've used these tips to create something great, share it with us on social media. Be sure to tag us on Instagram and Facebook so we can see the wonderful work of art you've made.