Bask in those beach vibes long after your vacation with this easy DIY project! Linda from It All Started with Paint added a cool fishnet accessory to her wood wall panel gallery to remind her of childhood memories beach-hopping on the Jersey coast. Follow along as she shares how to create a fishnet decoration out of jute string you can pick up from your local craft store.
Excerpt from It All Started with Paint:
1. Cut a length of jute to your desired width. String it up horizontally among two points. (I found it much easier to hang it up vs. lying flat on a surface.)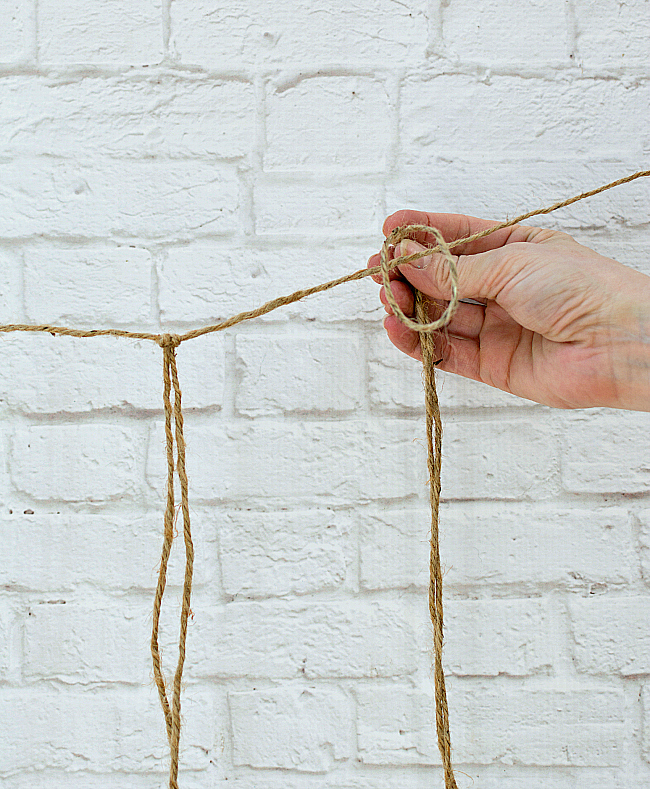 2. Cut lengths of jute 2 ½ times longer than your desired length. Fold each piece in half over the horizontal piece so you have two equal lengths.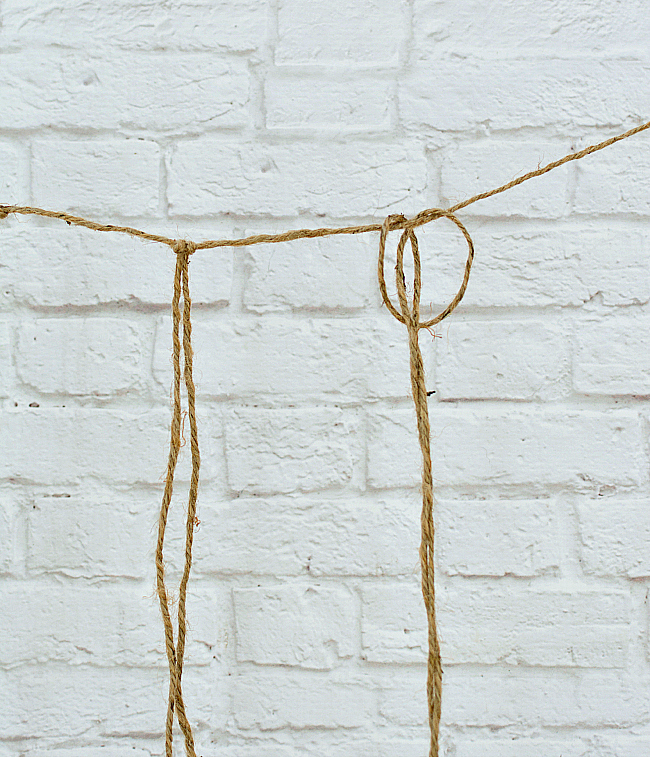 3. Create a loop and feed two equal lengths through.
4. Pull tight.
5. Grab one string from one length, and another from the one next to it; forming a triangle.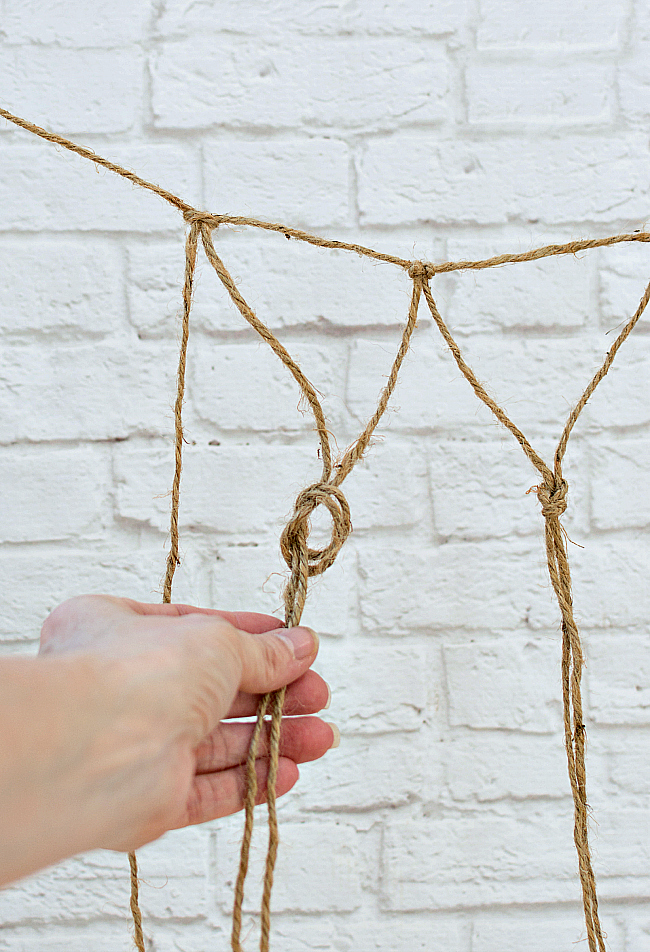 6. Knot together.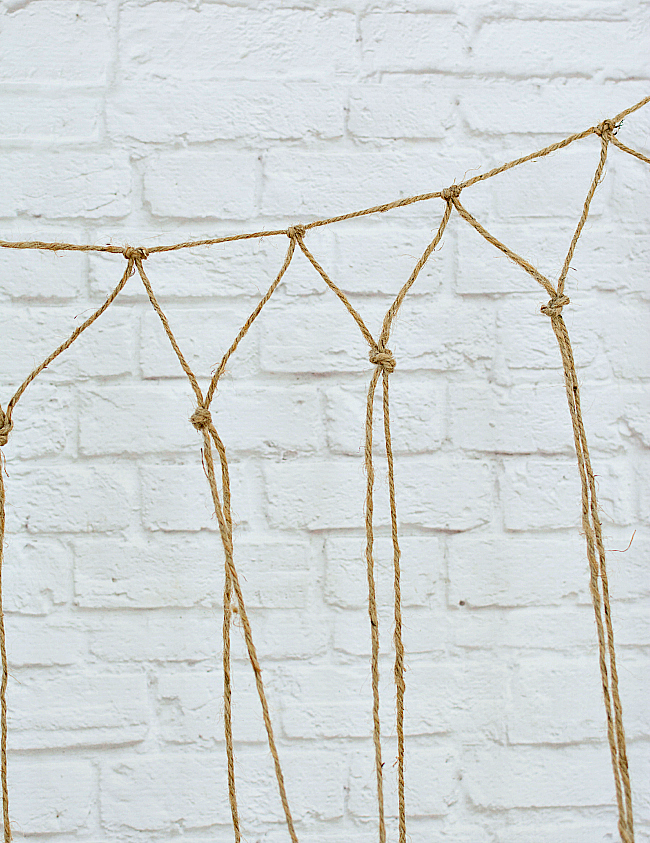 7. Continue this process along the top row.
8. For the next row, grab a length of jute from opposite strings, forming a diamond pattern. Knot together.
9. Continue along second row.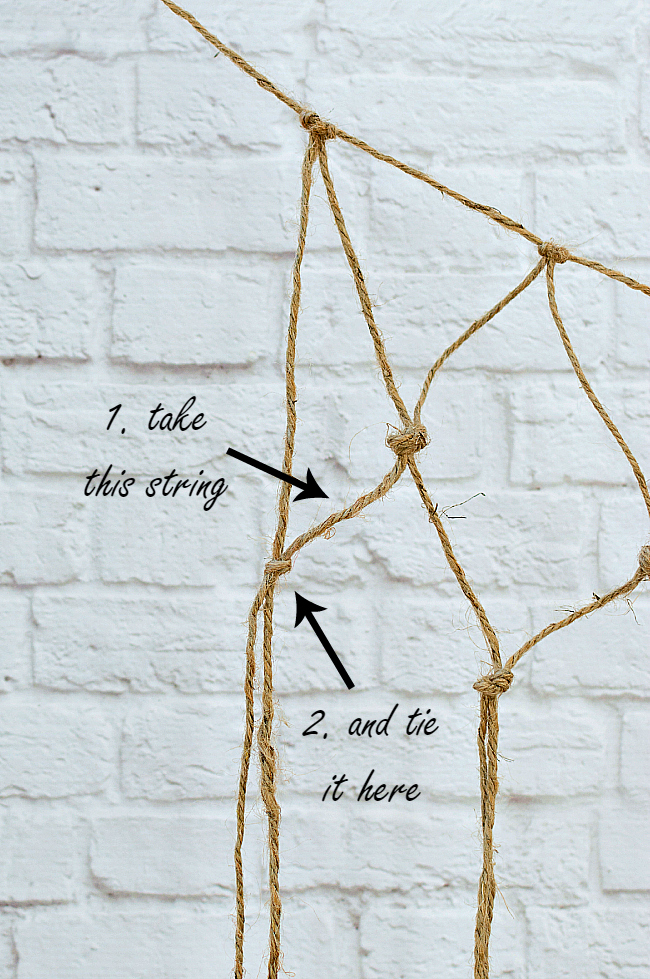 10. When you reach the end strings, follow the instructions above.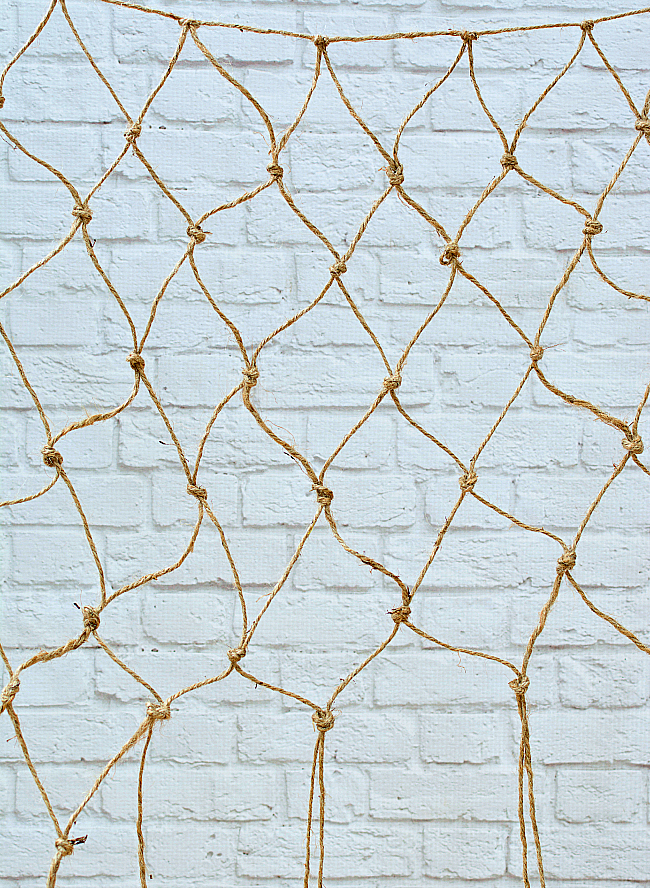 11. Continue along row by row until you reach your desired fishnet length.
Thanks for sharing, Linda! Check out the full post (and many other crafty projects) on her blog or start your own wood wall panel project.
Photos courtesy of It All Started with Paint.