Sun's out, palms out! From eye-catching fabric to enviable wallpaper, this jungle-icious trend is planting strong roots in the blogosphere. Whether your palm photos are tokens from tropical vacations or candids from around the corner, put them in the spotlight. Take a dive into the wonderful photo gifts you can create with your palm photos and turn your home into a soothing retreat.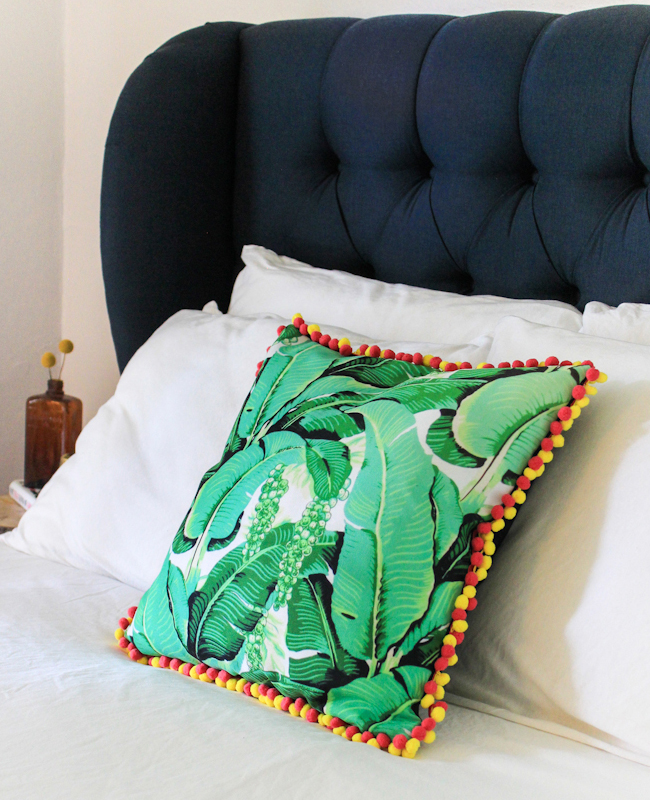 Pom-On-Palm
Rachel from The Crafted Life added major pom-pom flair to her palm pillow, which instantly added a breezy punch to her décor. Check out her DIY post.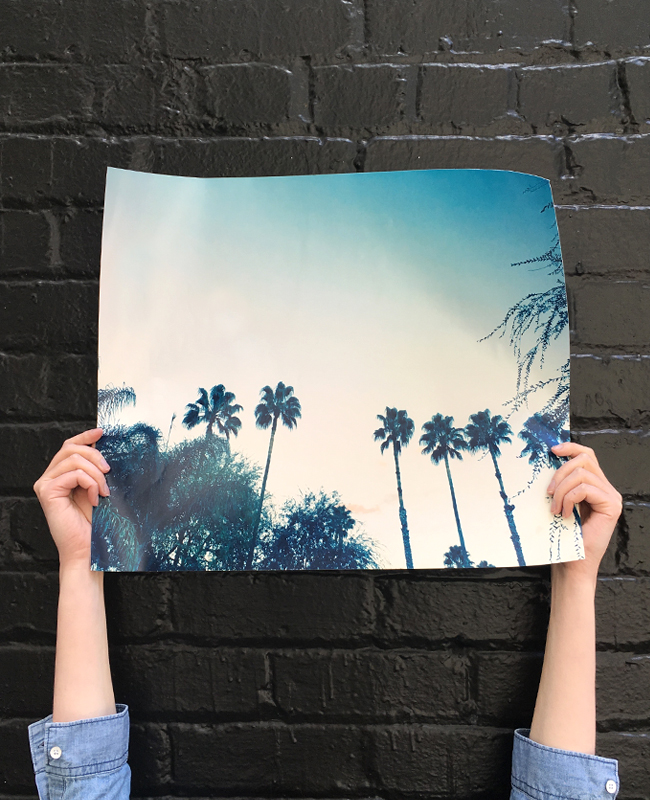 Palm Prints
Point your camera towards the sky to get a nice rule of thirds composition goin' in a new large print.
Pinterest, IRL.
Adorn a bulletin board with acrylic paint in bright green and aqua colors. Whenever you need a dose of wanderlust, just look to your real life Pinterest board of prints.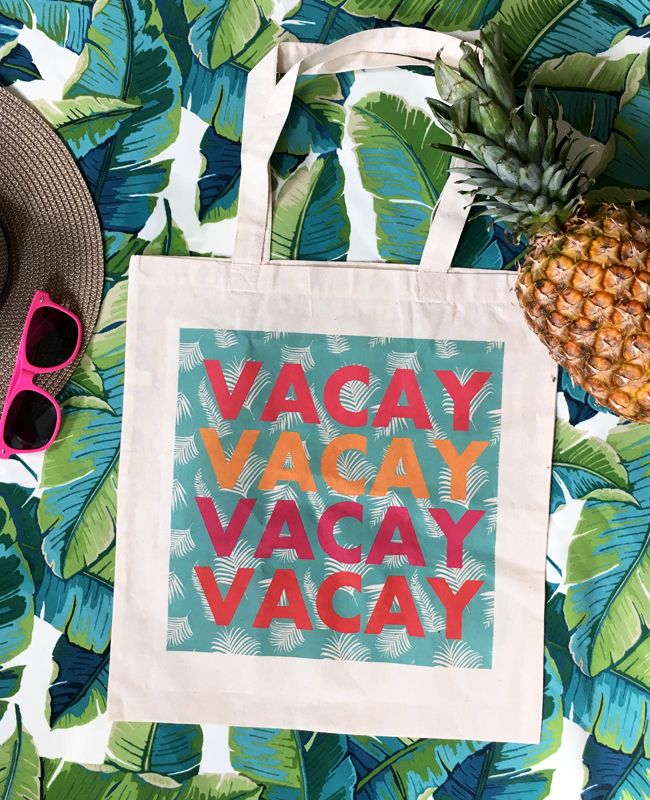 Vacation Tote Bag
Throw a pair of sunnies and a bottle of sunscreen into a tote bag to instantly transition into vacation mode. No photo? No problem! We used one of our new palm leaf backgrounds and added text in fun, bright beach hues.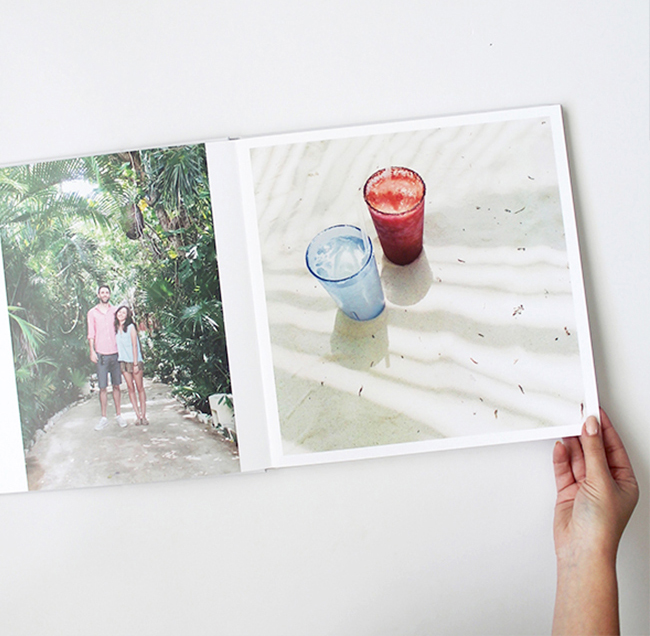 Leaf Through These Books
Borrow a page from Almost Makes Perfect (above) and Coco and Mingo (below) for pointers on how to chronicle your palm photos and breezy getaways in a photo book. Time-saving tip: Select the Studio layout and skip the embellishments for bright, white pages that will make your photos pop!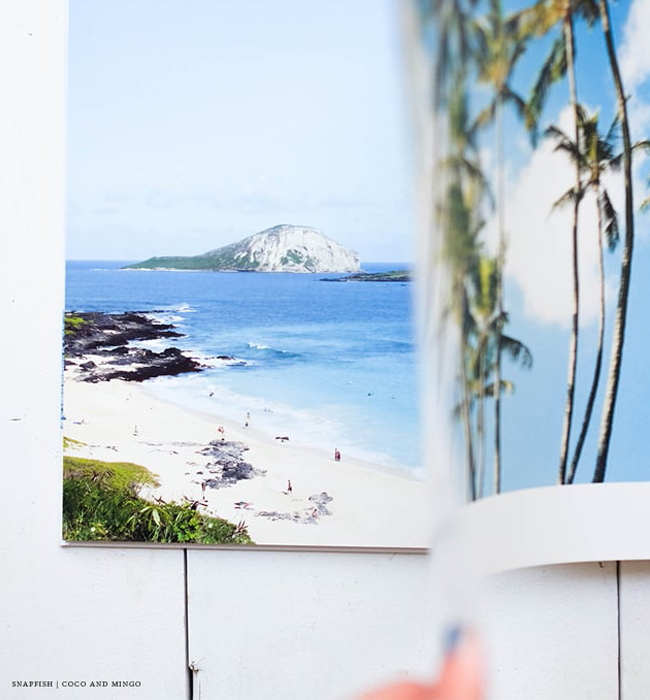 We want to go to there.
Views for Days
Panoramic canvases are the "treat yourself" version of prints. Can we treat ourselves to this vacation?! Palm photo by Instagram fan @veggie_kales.
Start transforming your palm photos into photo gifts!
We love seeing what you come up with! Please tag us @SnapfishUS and #snapfish on Facebook, Instagram & Pinterest. Check out the Snapfish site for even more custom gift ideas.