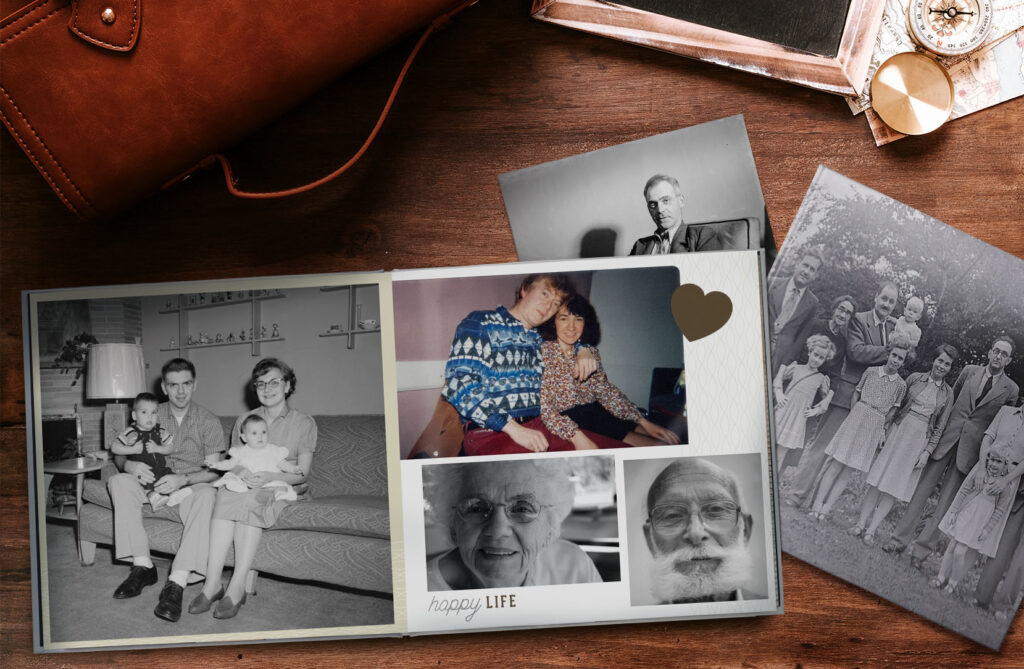 If you've ever had to clean and reorganise a parent or older relative's home, you've probably come across an old suitcase, shoe box or album full of old, maybe even black and white photos. Rather than leaving them to decay at the back of some cupboard, consider creating a beautiful tribute to your family in the form of a family history photo book.
Scan those old pictures in (or photograph them) and place them (digitally) alongside descriptive captions, dates, or even quotes from family members in your photo book layouts. Print out multiple copies and share the memories with loved ones. Hugs, interesting anecdotes, and warm feelings, guaranteed!
Our ancestors, our lives recorded for posterity in a family history photo book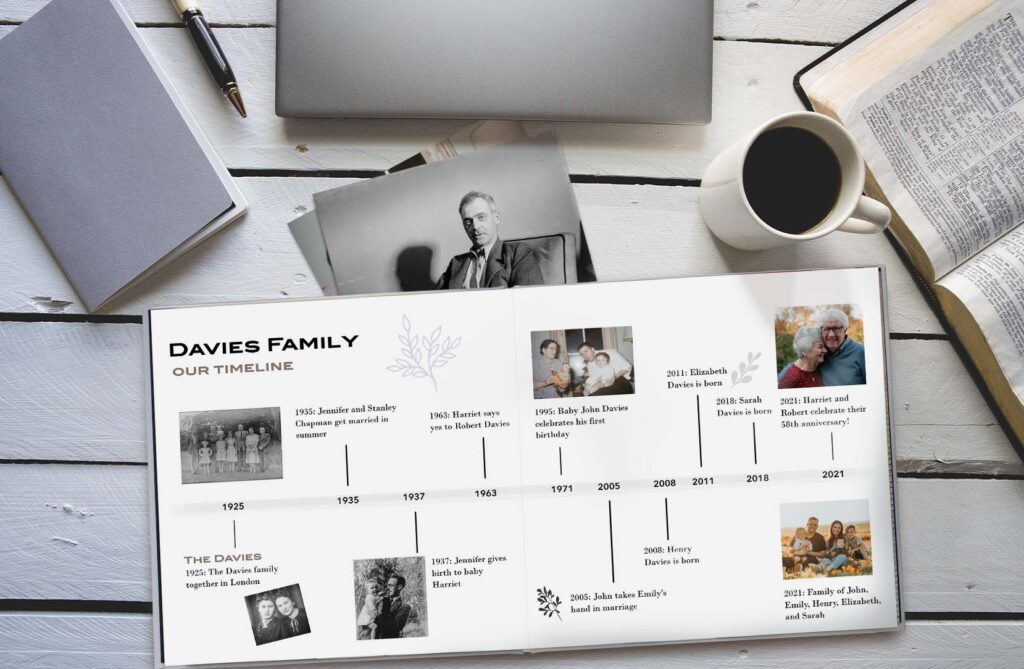 A timeline of births, marriages and deaths outlines the most important milestones in your family history and can be easily created using photos and text boxes in the Snapfish photo book builder. (Or, you can upload digital copies as a jpeg.)
Put together your story – and document family milestones and significant events through your family history.
When did the family move and establish new roots? When was the grandparents' wedding? It's easy to embellish the timeline of your more recent relatives to weave into these chronological milestones in your family history book. It is best to create the timeline at the very end of your photo book; so you'll then have a great summary of how your family grew into what it is today!
Ask the family for old photos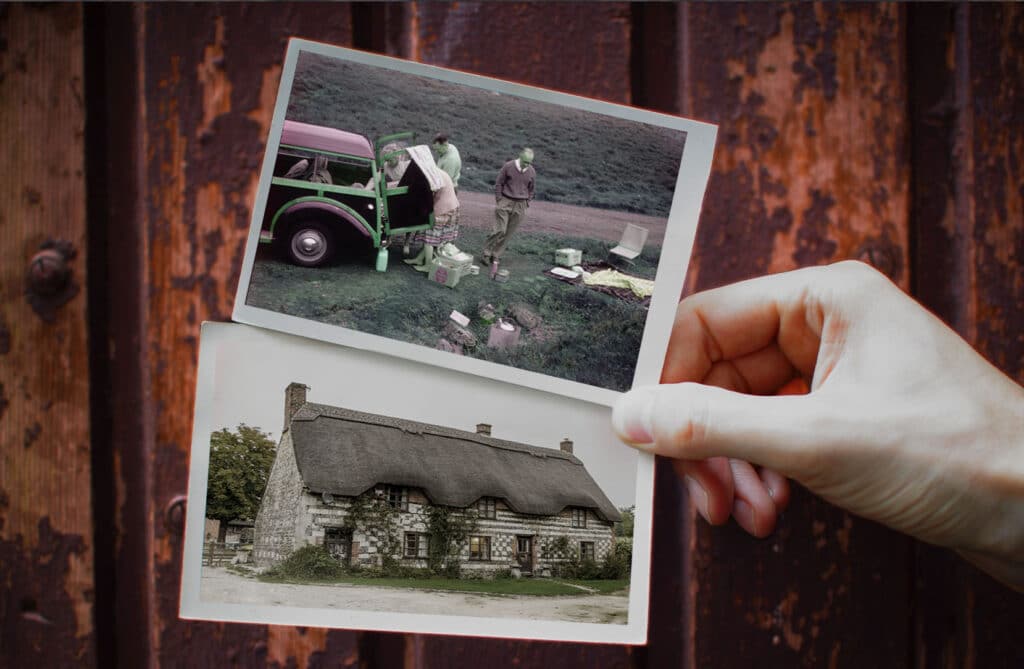 Involve your relatives in your genealogy and include any photos they might have at home. Ask them for anecdotes you can include in the photo book, to ensure future generations are aware of your family's unique journey. This is also a great bonding activity with relatives you may not know that well and they'll definitely appreciate a small family tree book of their own, once you've finished.
Celebrate the then and now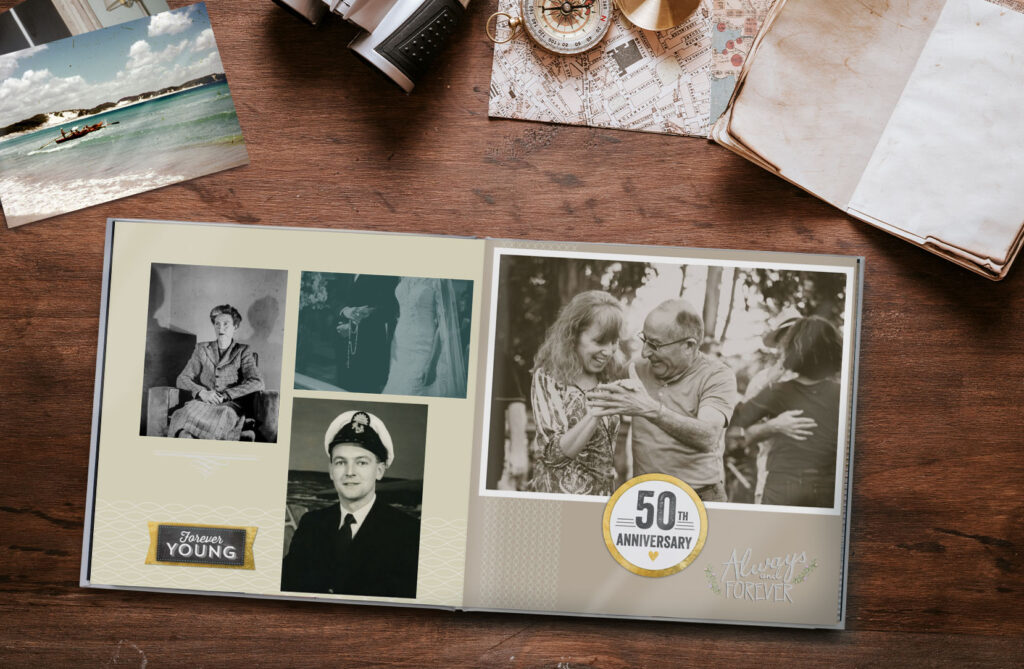 Five decades of marriage, as in our example above, can be beautifully presented in a family chronicle on a double page spread: on the left, there are photos from that time, on the right a current motif or even a photo from the day of the golden wedding. Snapfish has a wide range of decorative digital clipart for different anniversaries and years that will make your family story even more colourful.
The family history book is intended for all relatives. But the youngest are the ones who will literally carry the story on. Dedicate two final pages in your photo book to the children and future descendants, and even if your children may not be able to read today, one day they will leaf through their own story, get to know their ancestors and will deeply appreciate learning where they came from, and they can add updates on the blank pages at the end of your book..
Tips for piecing together the story of your own family history
How to digitise analogue photos for your photo book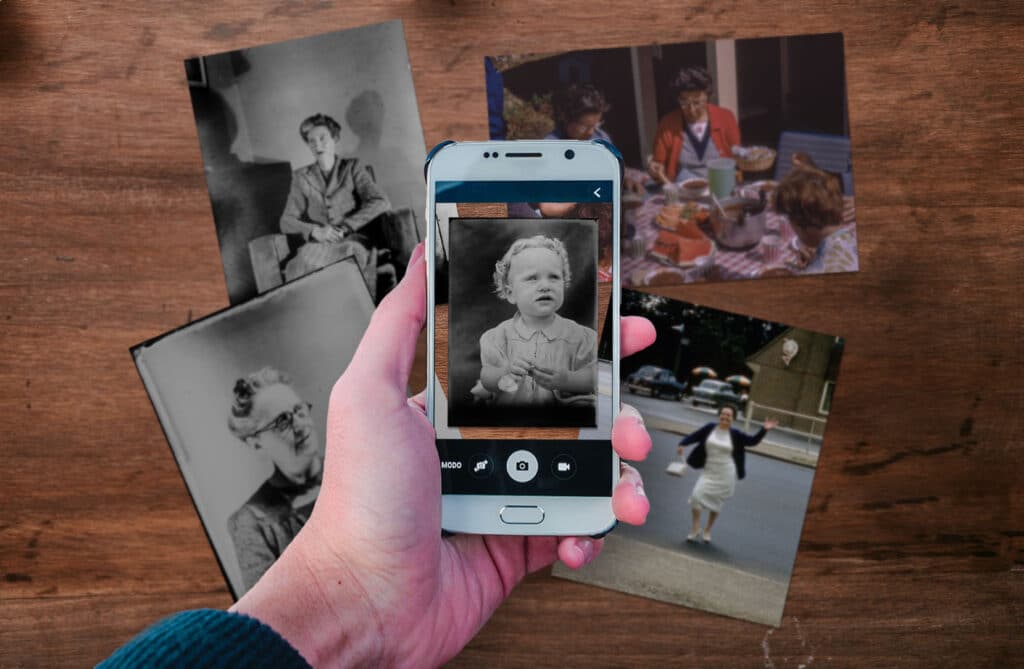 The easiest way to use paper photos in your photo book is by scanning the original pictures, or simply photographing them using your smartphone and uploading to Snapfish.
Five tips for your family research
How do you begin your search for photos and documents?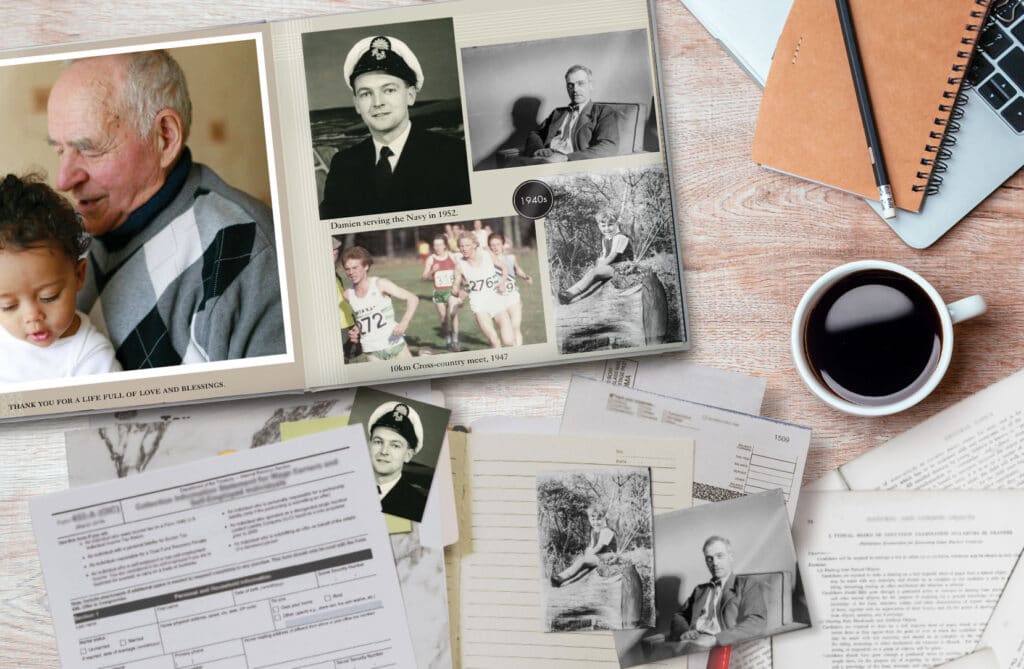 To start with, pull together all the existing documents from parents, grandparents and great-grandparents. (Any older relative.)
Contemporary witnesses are very valuable partners: remember to ask older family members about key dates and memories so you can add the back story to your pictorial record.
You don't know the details of your parents or grandparents? In the registry office, marriage records are kept for 80 years, birth records for 110 years and death records for 30 years. These are then taken over by the responsible local, city or other archives. So-called civil status data, i.e. birth, marriage and death books, from the time before 1874 are found in the local church registers.
So first get information by phone or in writing from the registry offices of your own place of birth. If you visit in person, please do not forget your ID.
Genealogy is also possible online. However, the more real data you have collected, the easier it will be to carry out detailed digital searches.
We wish you every success in discovering your family history!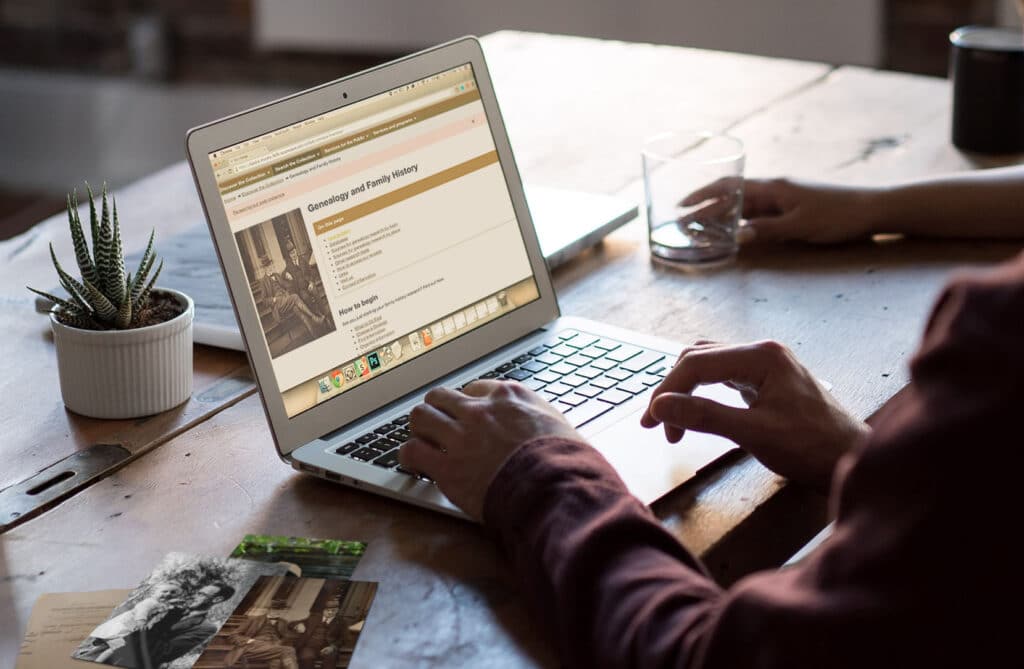 Need more inspiration to create your family history book? Read our blog here.
How will you preserve your family history? Share it with us on social media! You can tag us with @snapfishuk in your photos on Instagram or Facebook or use the hashtag #snapfish. Don't forget to follow us on YouTube, Twitter and Pinterest, too. Check out the Snapfish site for even more custom books ideas family and friends will enjoy.