We've picked our 6 favorite Mother's Day cards to you don't have to worry. With Mother's Day on Sunday, 10th May 2020, you've got plenty of time to craft the perfect card and while you are on our site, why not design a personalized Mother's Day gift too?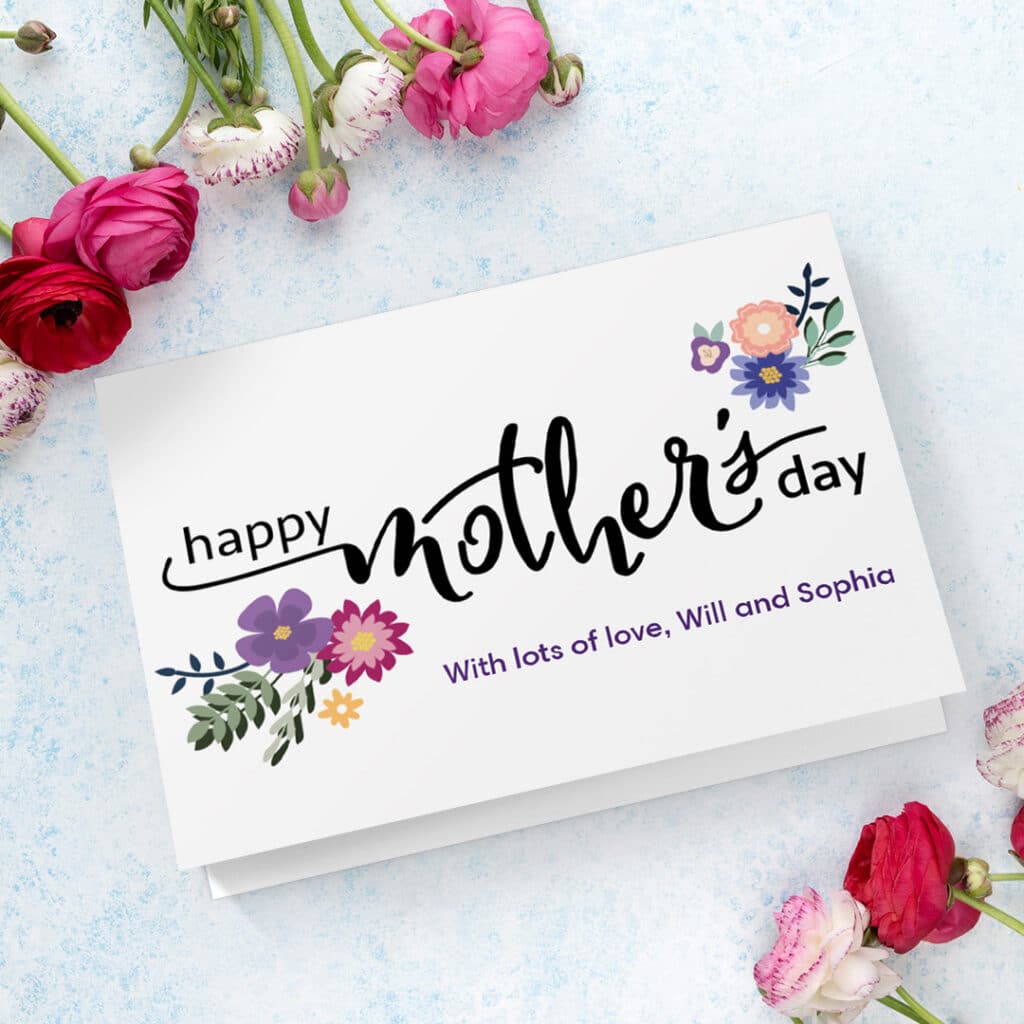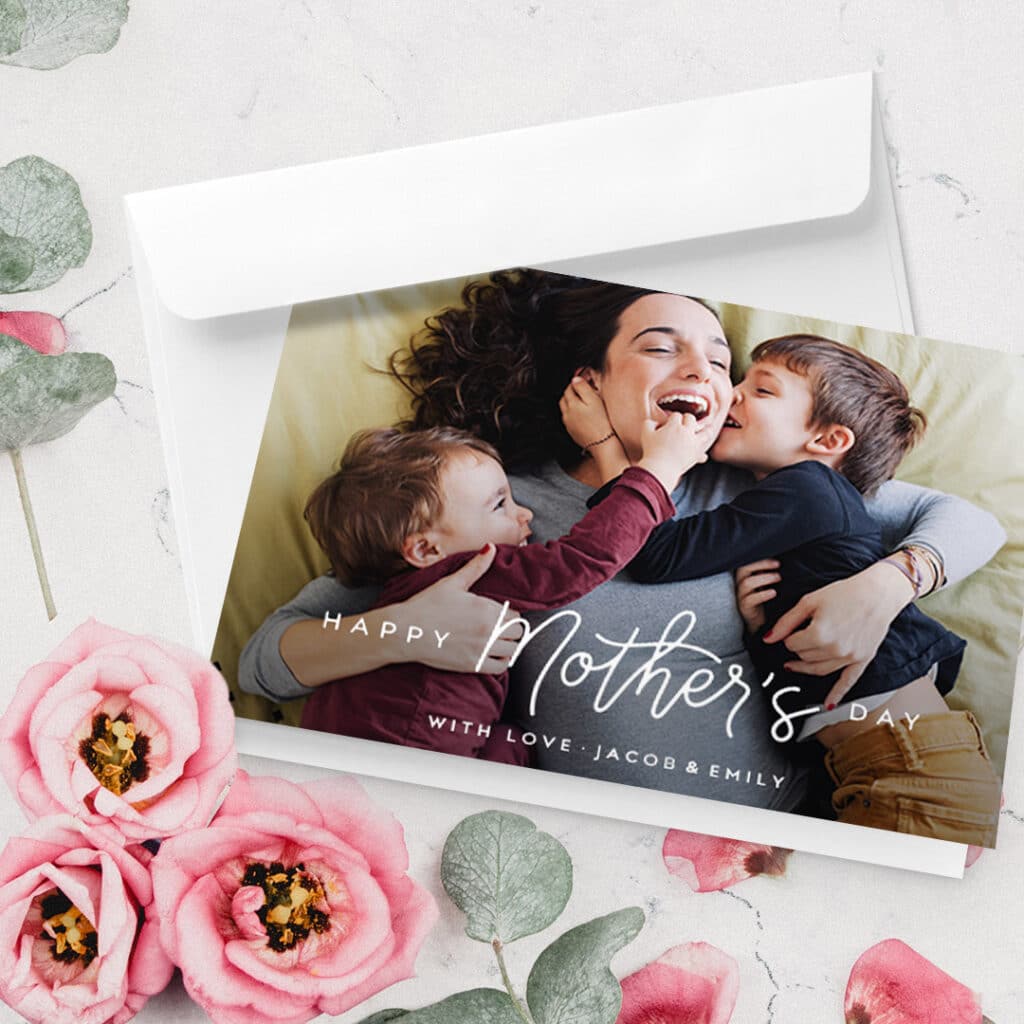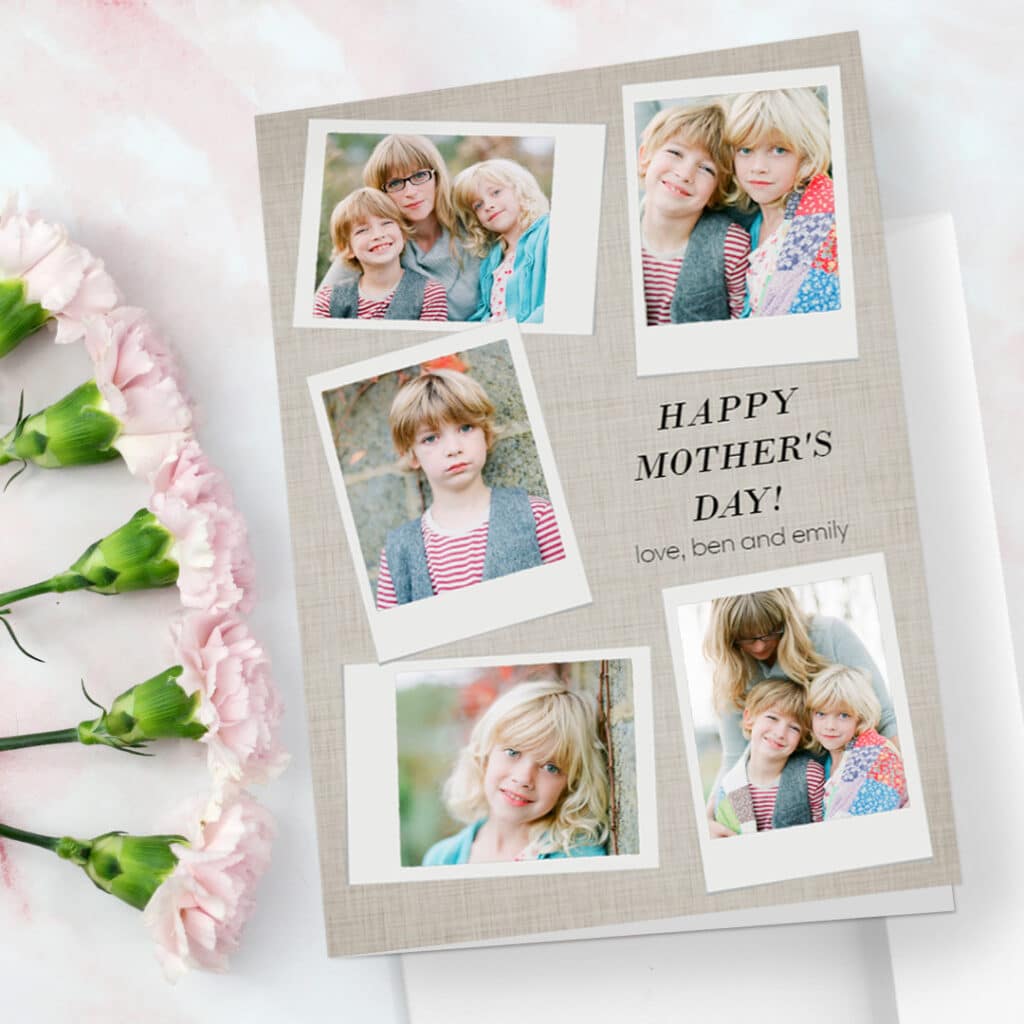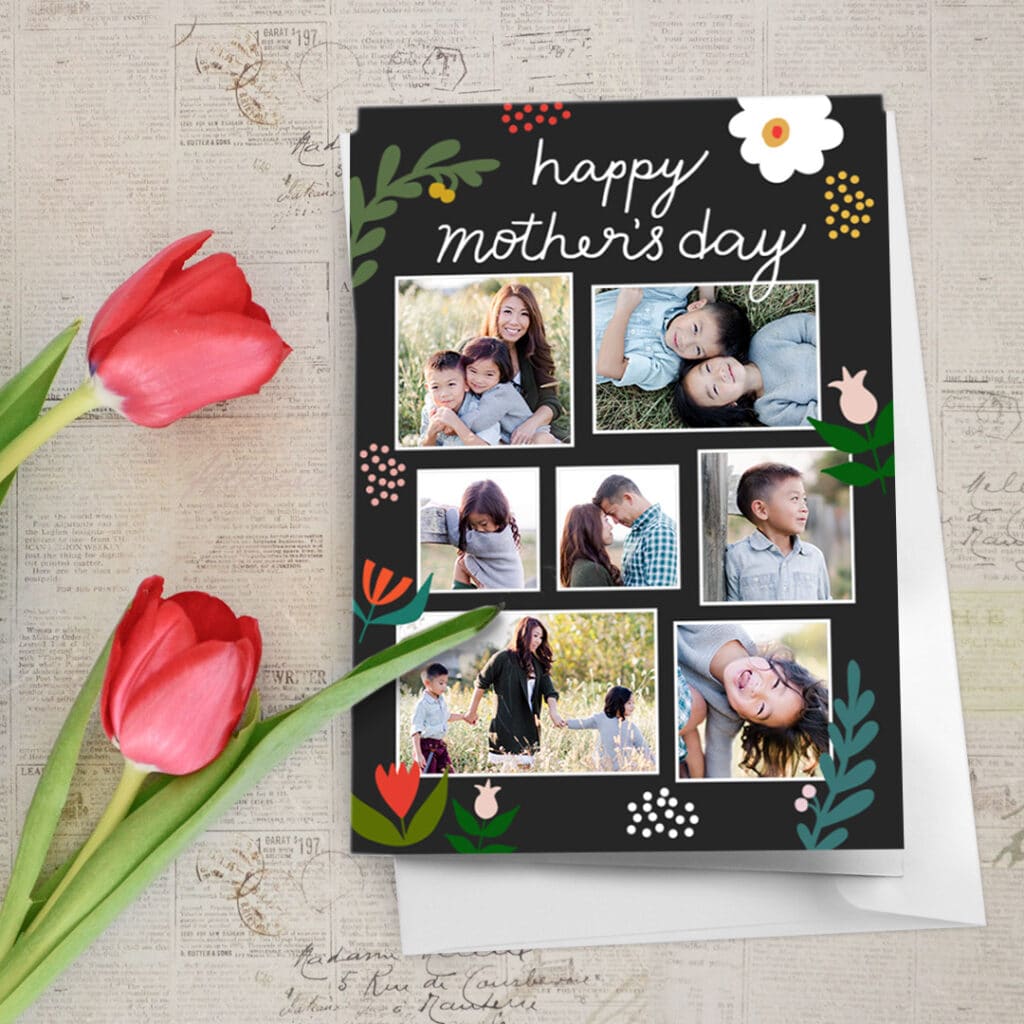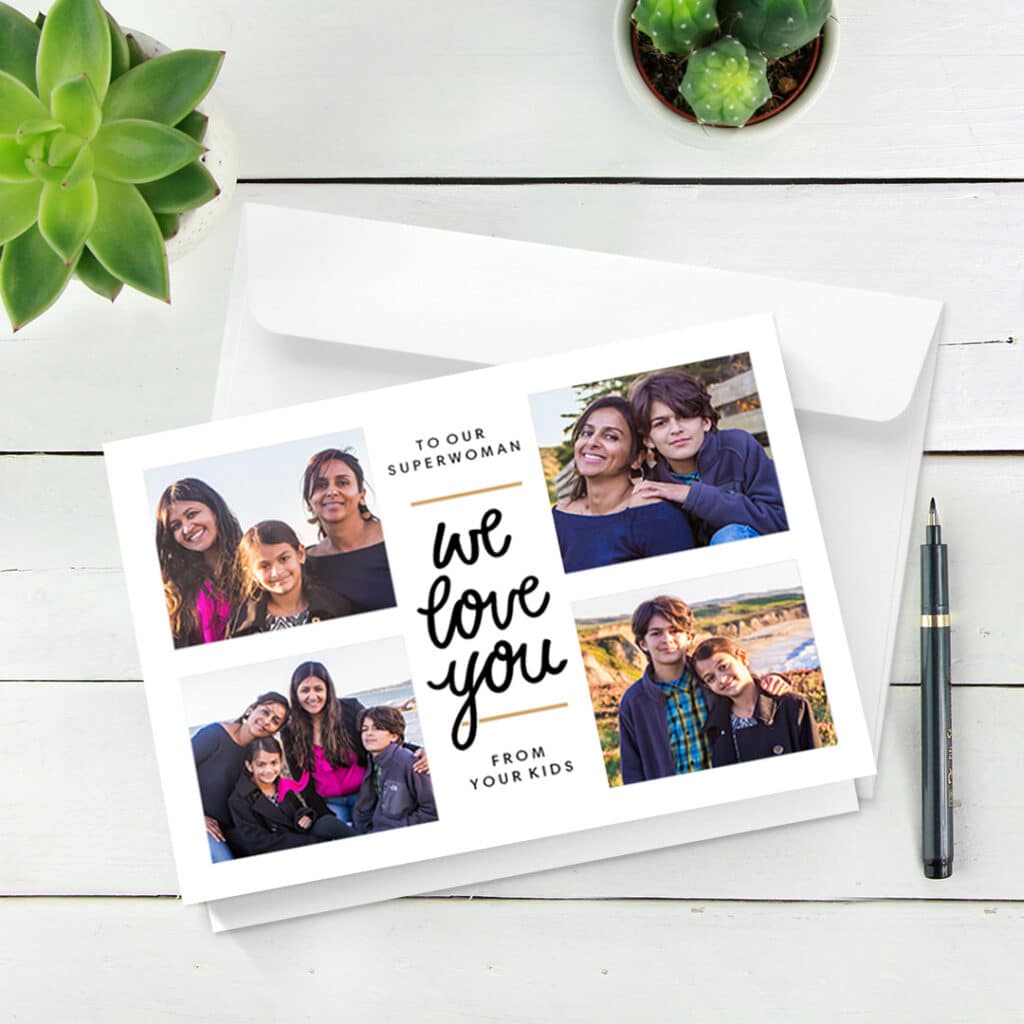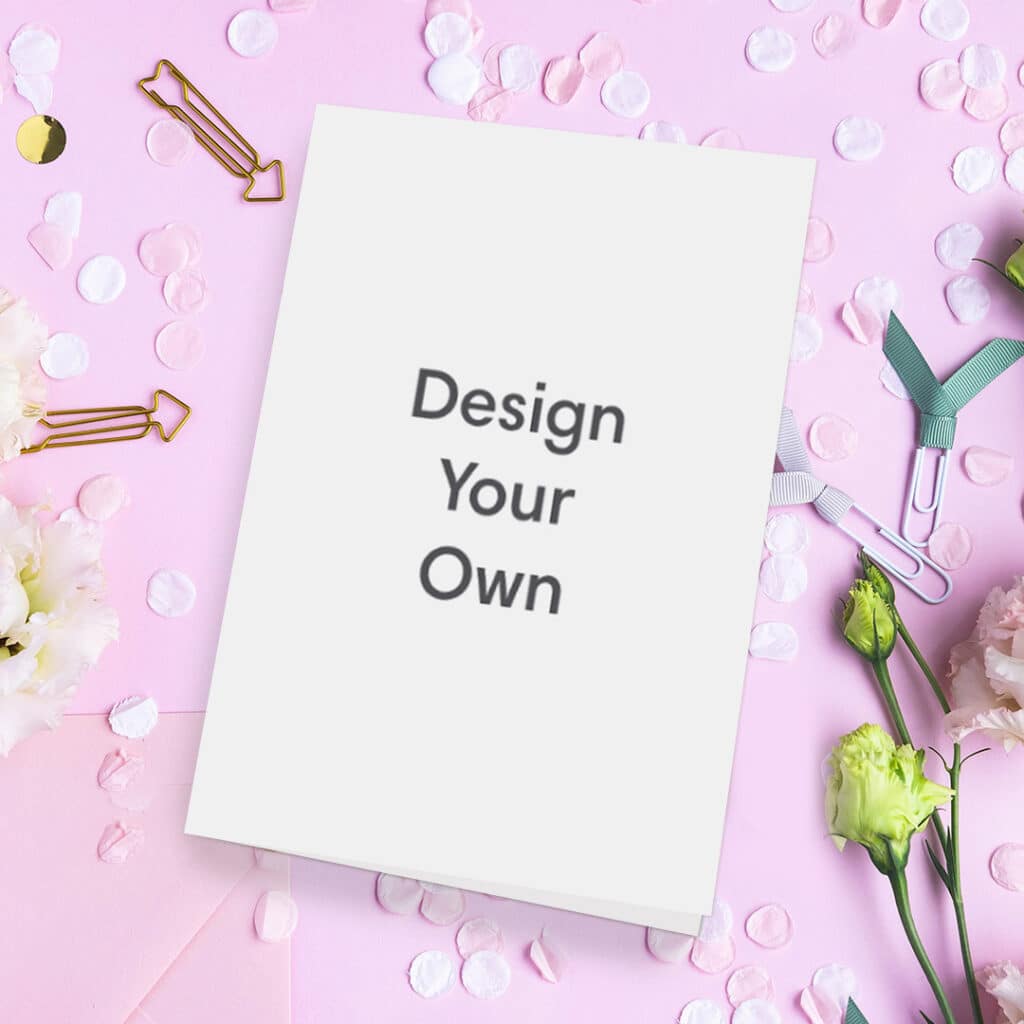 Choose from a variety of carefully curated card layouts
Add text & embellishments and change backgrounds to suit your style. You can design your own card to be with our without photos. You'll find our favourite embellishments under Embellishments > Mother's Day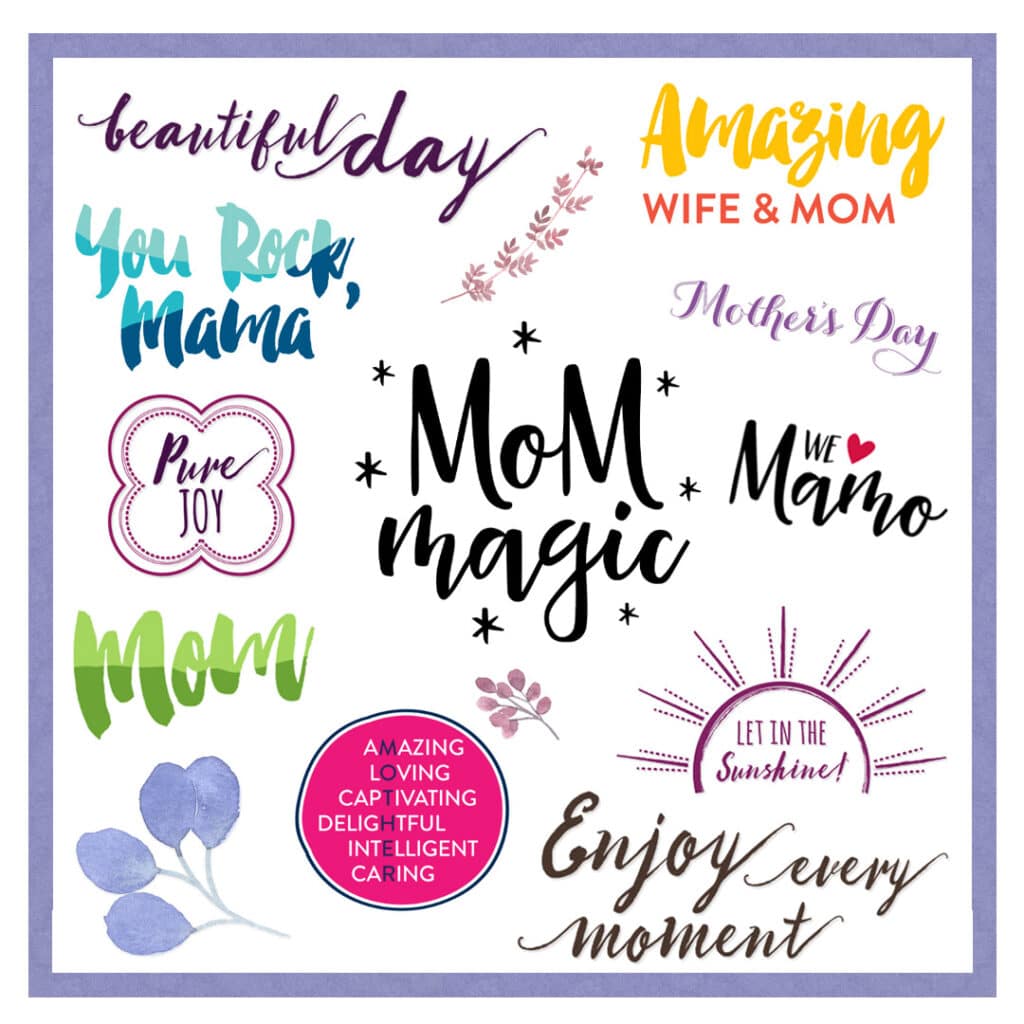 Now you have found, and customized the perfect card for Mom, what do you write inside? Read our blog on the perfect Mother's Day card sentiment for inspiration (or just copy one)
We asked Snapfish customers to share the best piece of advice that Mom shared with you. Our Facebook and Instagram fans were not short on words of wisdom!

"The best advice my mom gave me was to trust my instincts!" – @mjhgrams
"The best advice Mom ever gave me was funny, poignant, and real…'Life's tough Rach, get a helmet!' Truer words never spoken." – @rachelynpro
"The best advice my mom gave me was to not leave the house in pajamas." – @thedailybarnacle
"Speak up and believe in yourself!" – @4momsed
"Sometimes being kind is better than being right." – @teachbroeck
"My mom told me that children grow up so quickly, so savor (mostly) each day!" – @alteredartworks
"To not friend random people on Facebook." – Tamar
"My mom always told me ask for help…no matter what. There are never dumb questions, only the unasked questions." – Andrea
For more inspiration how you and Snapfish can create the perfect Mother's Day present, read our blog