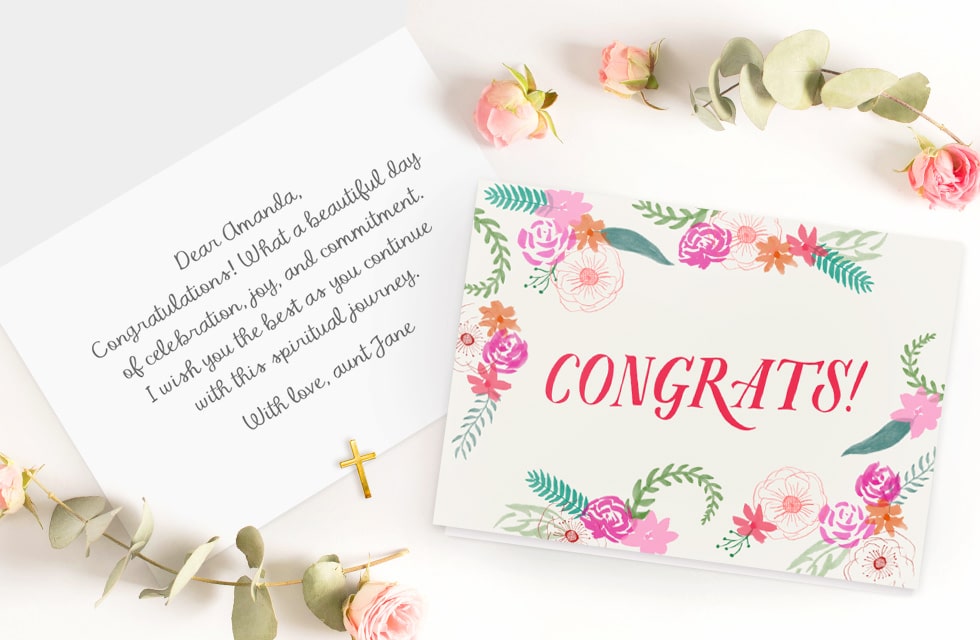 What a joyous occasion to witness the Christian confirmation of a child, young person, family member or friend. Congratulate and inspire your children, grandchildren, godchildren, family and friends with some loving confirmation wishes or blessing messages in a unique custom confirmation card.
If you're having difficulty coming up with a great religious confirmation wish to bless your loved ones, then take a look at our helpful list below for examples, suggestions and inspiration! (We've also got a wonderful selection of confirmation card designs to complement your heartfelt message!)
Some basic tips to start
Let them know how proud of them you are.
Give them sound advice that will encourage them to develop and strengthen their faith.
Include a blessing. Add an encouraging scripture or a prayer.
Choose an appropriate way to sign off before writing your signature. A sign off can be, Truly, Sincerely, Yours, Warmly, Best Wishes and With Love
Examples of confirmation messages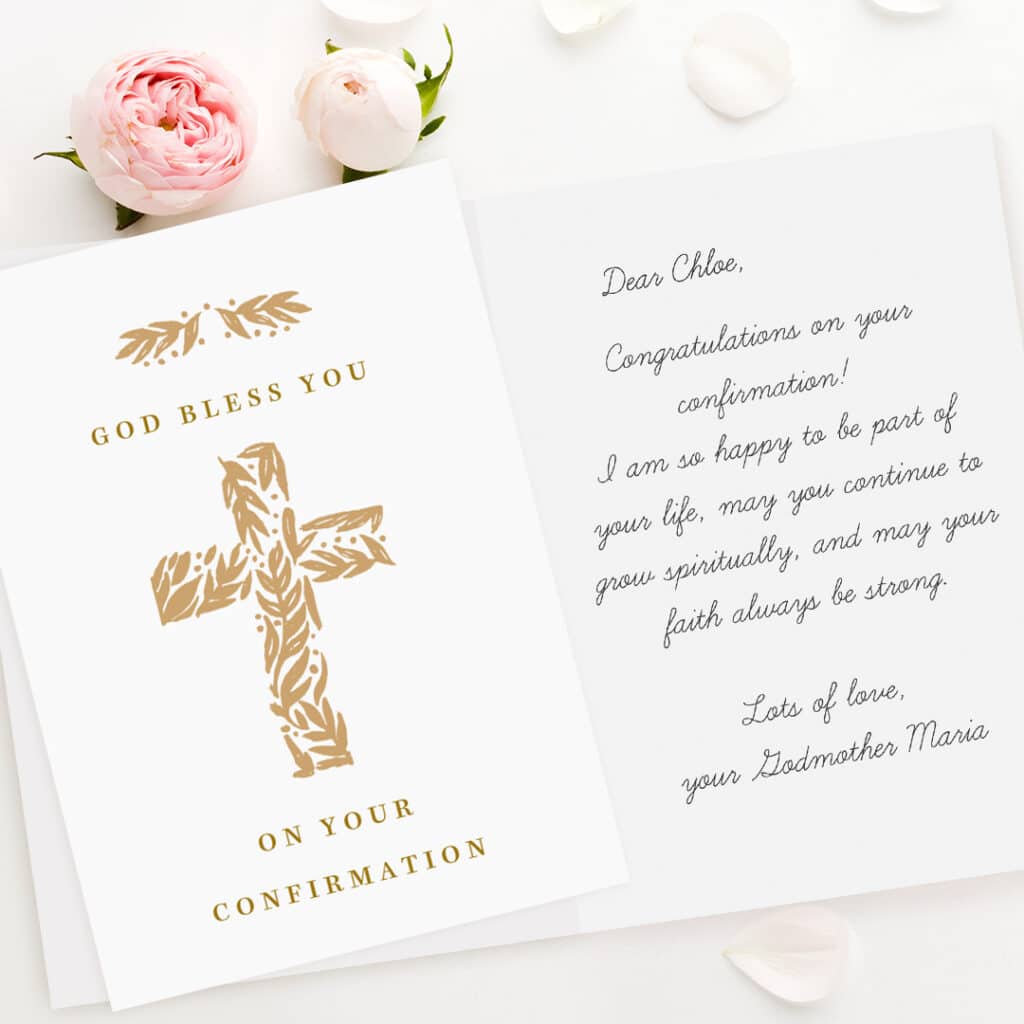 Today is the day we have all been waiting for, a day we wish you much happiness, love, and good luck in life.

A special day it is indeed to celebrate with you. Good luck with everything as you continue to grow your faith. Congratulations on your confirmation!

Dear [name], Congratulations on your confirmation! I am so happy to be part of your life, may you continue to grow spiritually, and may your faith always be strong.

May God always be in your life, may He always answer your prayers and never leave you. May He lead you to the correct path as you continue growing spiritually!
I am so proud of the person that you have become, and today can be a testimony of that. Congratulations on your Confirmation!

Congratulations! What a beautiful day of celebration, joy, and commitment. I wish you the best as you continue with this spiritual journey.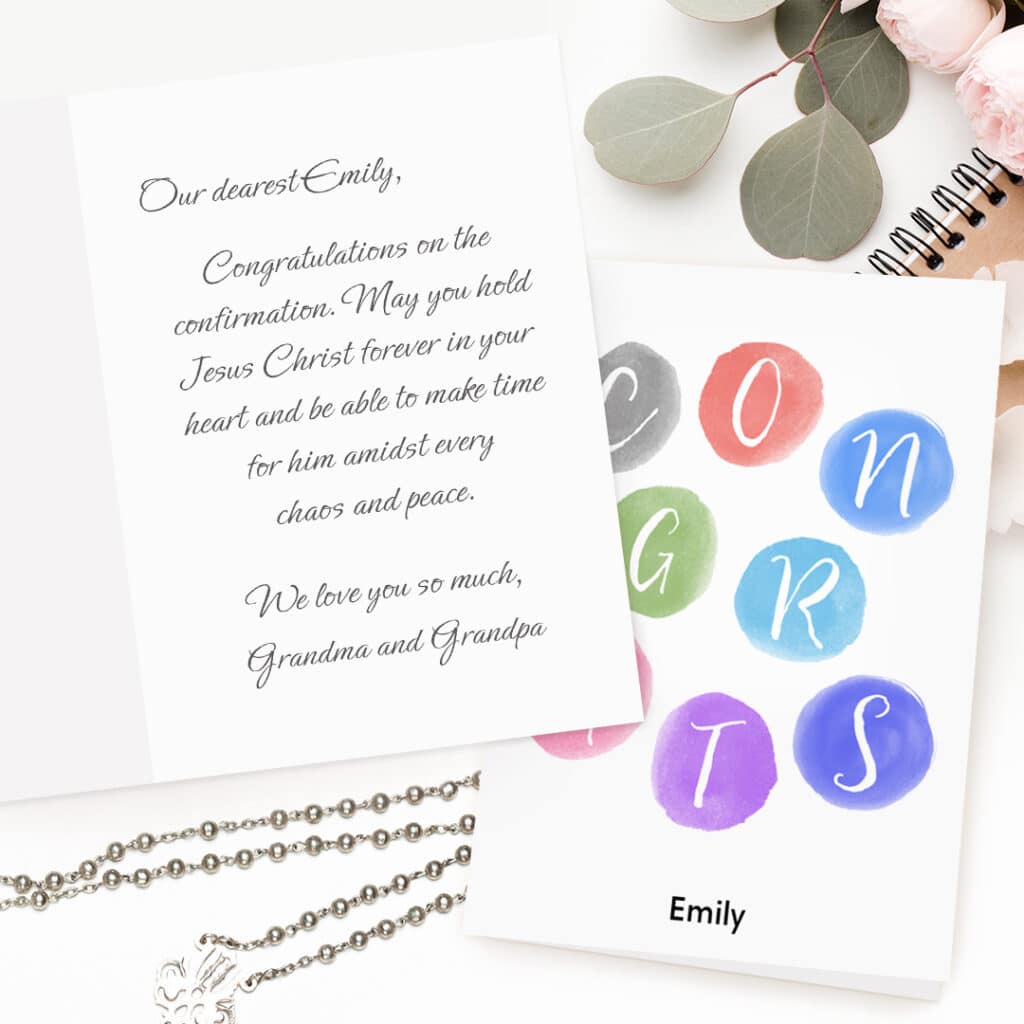 Congratulations on the confirmation. May you hold Jesus Christ forever in your heart and be able to make time for him amidst every chaos and peace.
May God bless your life with happiness, devotion and love like he fills the sky with stars and sunshine. Best wishes on your confirmation day!

Wishing you all God's blessings on your confirmation day. May the belief in your heart in Jesus Christ grow strong with time and he saves you from sinners and sins.

May the memory of this special day always stay with you and be your guideline along with the faith you have in your heart. Best Wishes.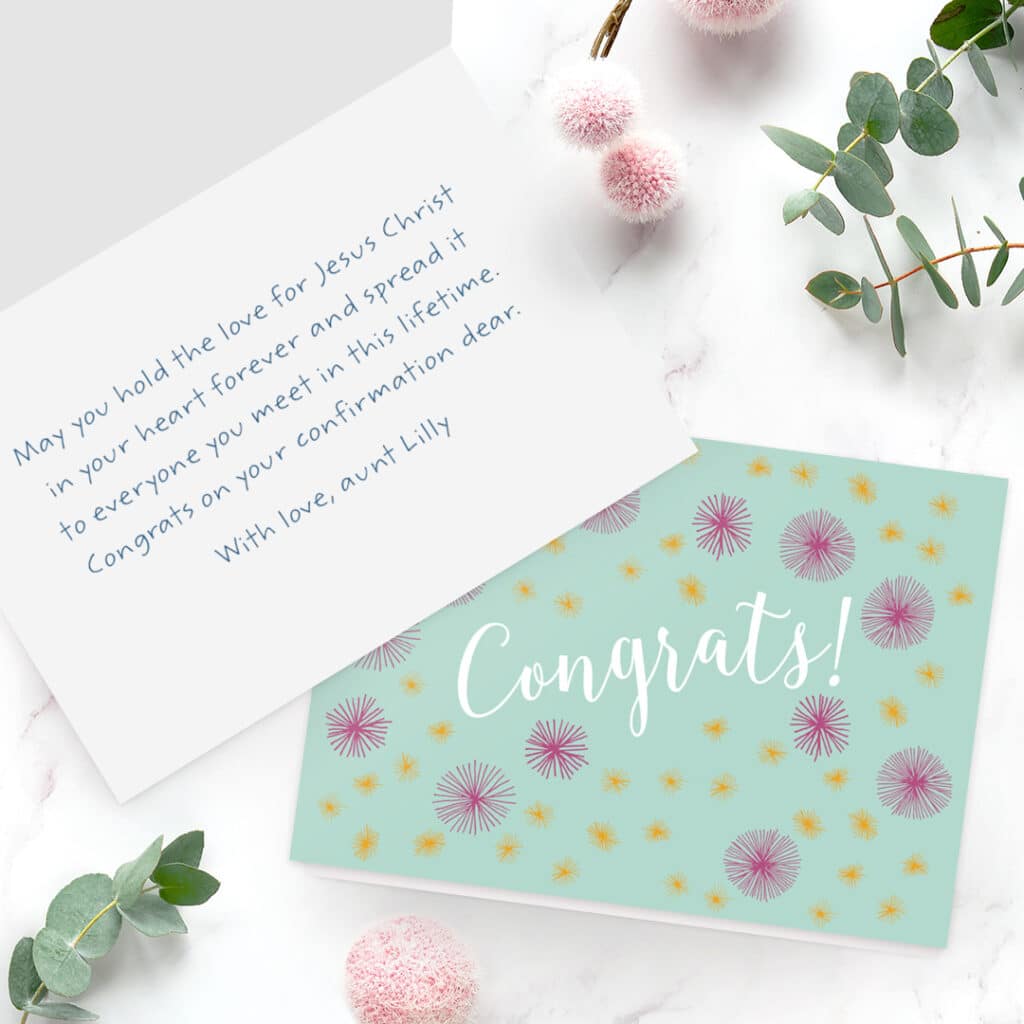 May you hold the love for Jesus Christ in your heart forever and spread it to everyone you meet in this lifetime. Congrats on your confirmation dear.

We wish you heartiest congratulations and the best on this special day. May your confirmation make you hold onto your love of Jesus.

Here I am sending you my heartiest confirmation wishes on this special day. May God bless you with strength and luck and you stay always near to him.
Looking for a beautiful and thoughtful confirmation card design? Find it here.
We love seeing what you come up with! Please tag us @SnapfishUS and #snapfish on Facebook, Instagram & Pinterest. Check out the Snapfish site for even more custom gift ideas.