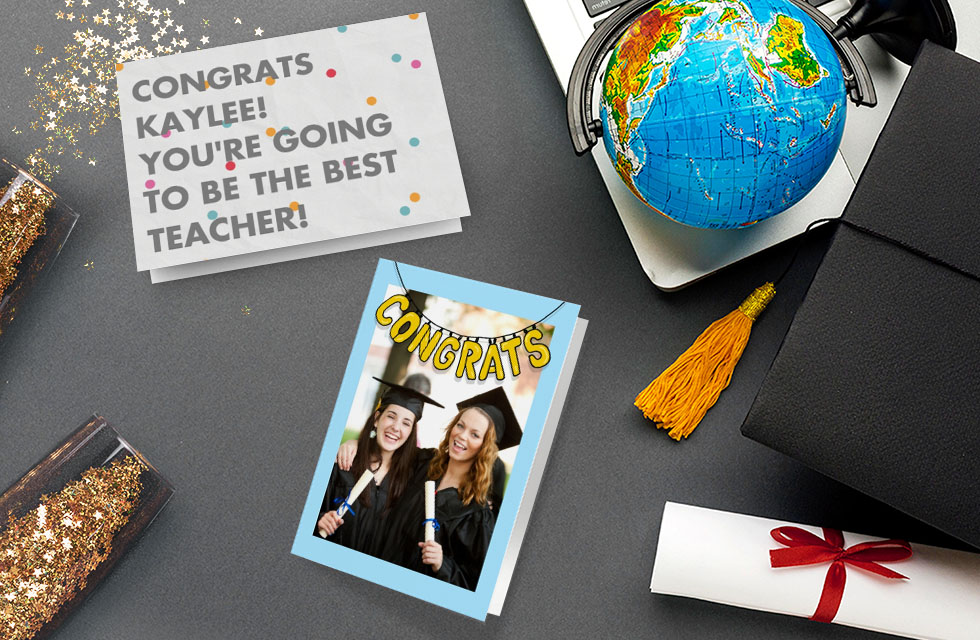 There are so many achievements worth celebrating in life, such as graduations, successful driving exam results, getting into one of your top college choices, obtaining any kind of certification or qualification, getting hired at a dream job, and so on.
As with any milestone, sending your friend or family member a personalized congratulations card will show them the kind of love and support that will help them feel more prepared for the new journey ahead of them. Below you will find plenty of inspiration and examples for you to write a wonderful and sure to be greatly appreciated congratulations message.
General Congratulations Sentiment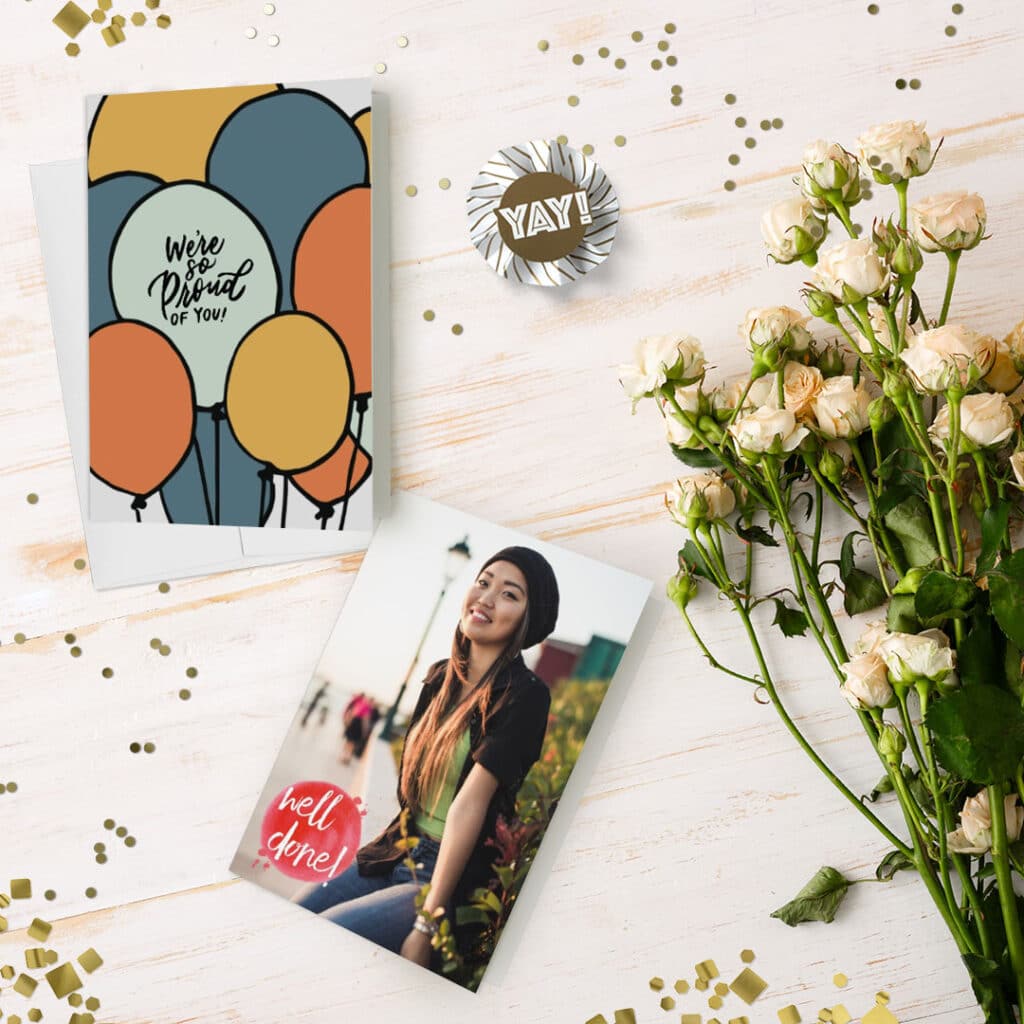 I'm so thrilled to hear that you reached your goal. You inspire by having such ambitious dreams then putting in the hard work to achieve them.
Congratulations on your incredible success! I always knew you could do it, and I'm incredibly proud of you.
I saw you work so hard every day to achieve this accomplishment, and I can't think of anyone who deserves it more. You set an amazing example for everyone at the company.
Cheers to you for a job well done! No one can compare to your creativity and passion, and it's no surprise that you've become so successful.
This amazing accomplishment is just one step on your journey. Your ability to relentlessly search for solutions to problems and find innovative ways to improve the world is the key to this success and many to come.
You overcame so many obstacles to achieve this win. Your perseverance is an inspiration to everyone you meet, and you earned all the rewards coming your way.
As you worked toward this victory, you behaved with such humility, grace and kindness to others. I appreciate how you always share your success with your team, and your love for your community is one of the reasons you rise to the top.
You worked so hard and pushed your abilities to the limit to make this success happen. Congratulations!
I'm in awe of your skill and commitment. You're awesome!
Congratulations on the amazing news! This is an incredible milestone and you deserve the spotlight to celebrate the moment.
Wishing Graduation Congratulations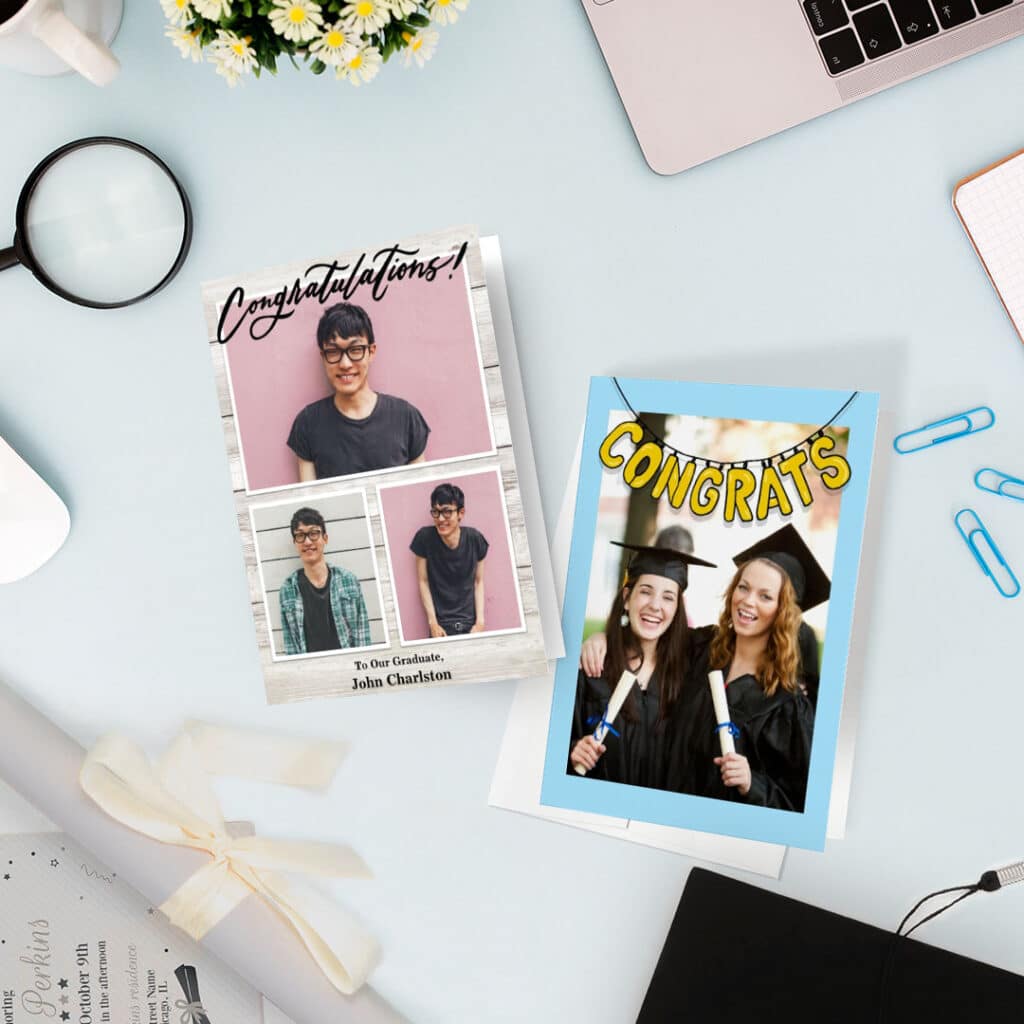 Congratulations on graduating and here's to your next adventure!
Best of luck on your new beginnings!
You did it, Graduate! Congratulations!
We're so proud of you, and honored to celebrate graduation day with you!
You are a star in the making! Congrats and shine on!
Caps off to you, Graduate!
Congratulations on your big day! We knew you could do it!
Cheers to the new graduate! Best wishes for your future!
Bravo! What an outstanding achievement!
Congratulations – the sky is your limit! Fly high!
Cheers to four years!
Congrats and may all your dreams come true!
High five and hugs! You did it!
Nothing can stop you now, Graduate! Keep reaching for the stars!
The world is your oyster! Kudos on your big day!
Job Congratulations Messages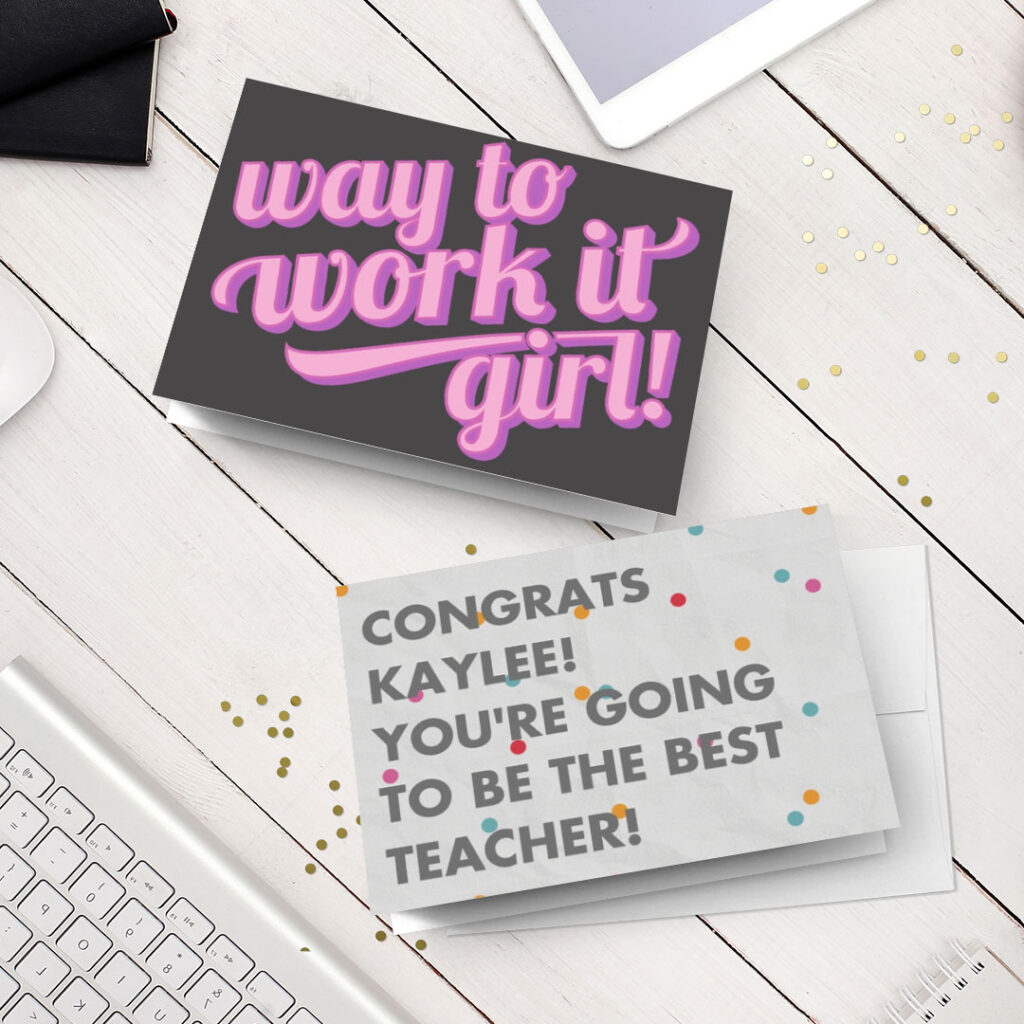 Pretty sure a new job means the next round is on you – looking forward to it. Well done, buddy!
You did it! Here's to amazing new things and all the success you deserve.
Woohoo – you got a new job! So proud and pleased for you.
I knew you could do it – well done on your new job, you're going to be amazing.
She believed she could, and then she totally smashed it. Well done!!
Congratulations on your new job! You did it, and I couldn't be more proud.
You've done so well, and I'm so proud of you and your amazing new job!
I can't wait to see what you're going to achieve – I know you're going to blow us all away.
Good luck, I know you're going to be amazing!
Well done and best of luck with everything.
You did an amazing thing, and you're going to keep doing amazing things – good luck and all the best!
You don't need luck, because you worked hard for this – but good luck all the same
Good luck in your new job – keep showing us what you're made of!
I'd wish you good luck in your new role, but you don't need it – you have GOT this!
Keep going, keep growing, and show 'em what you're made of!
Good luck – I always have and always will be rooting for you!
If you end up using a great sentiment for your card not seen here, feel free to share! Please tag us @SnapfishUS and #snapfish on Facebook, Instagram & Pinterest. Check out the Snapfish site for even more custom gift ideas.