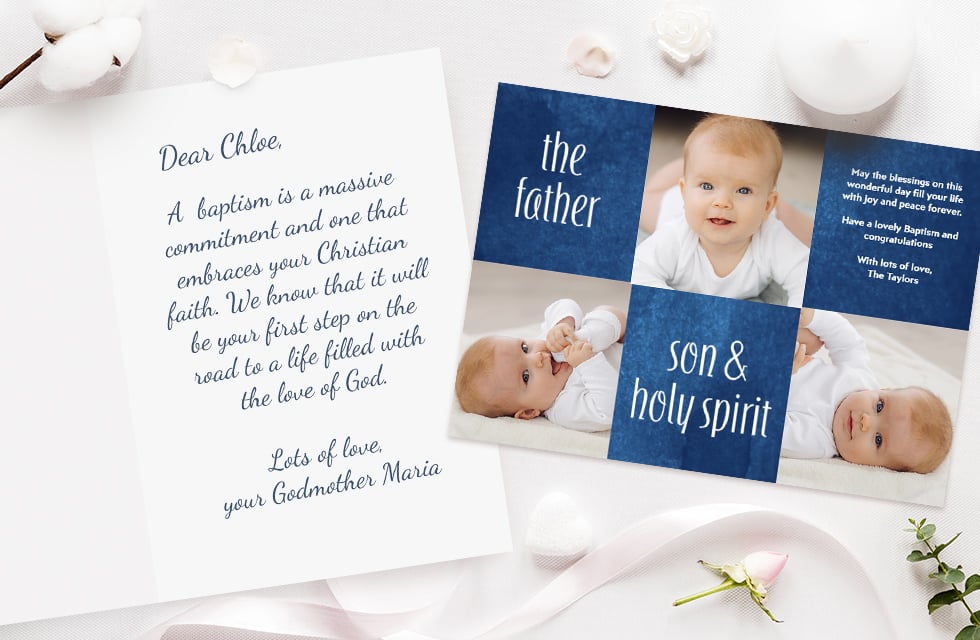 Celebrate this extremely important and joyous milestone with a unique and personalized baptism or christening card. A beautiful Christening card and thoughtfully-written baptism card message will show recognition and support for such a momentous occasion.
So what should you write in your Christening card? From short and sweet to uplifting, we've put together this helpful list of suggestions to make it easy to send them a message that feels sincere and heartfelt.
Traditional Christening Card Messages
To the Child: Dear Francie, I am so honored to be your Godmother. Wishing you a lifetime of faith and love.
To the Parents: What a cherished gift it is to be Ella's Godmother. I am so grateful. "Every good and perfect gift is from above."
"And behold, I am with you always, until the end of the age." Matthew 28:20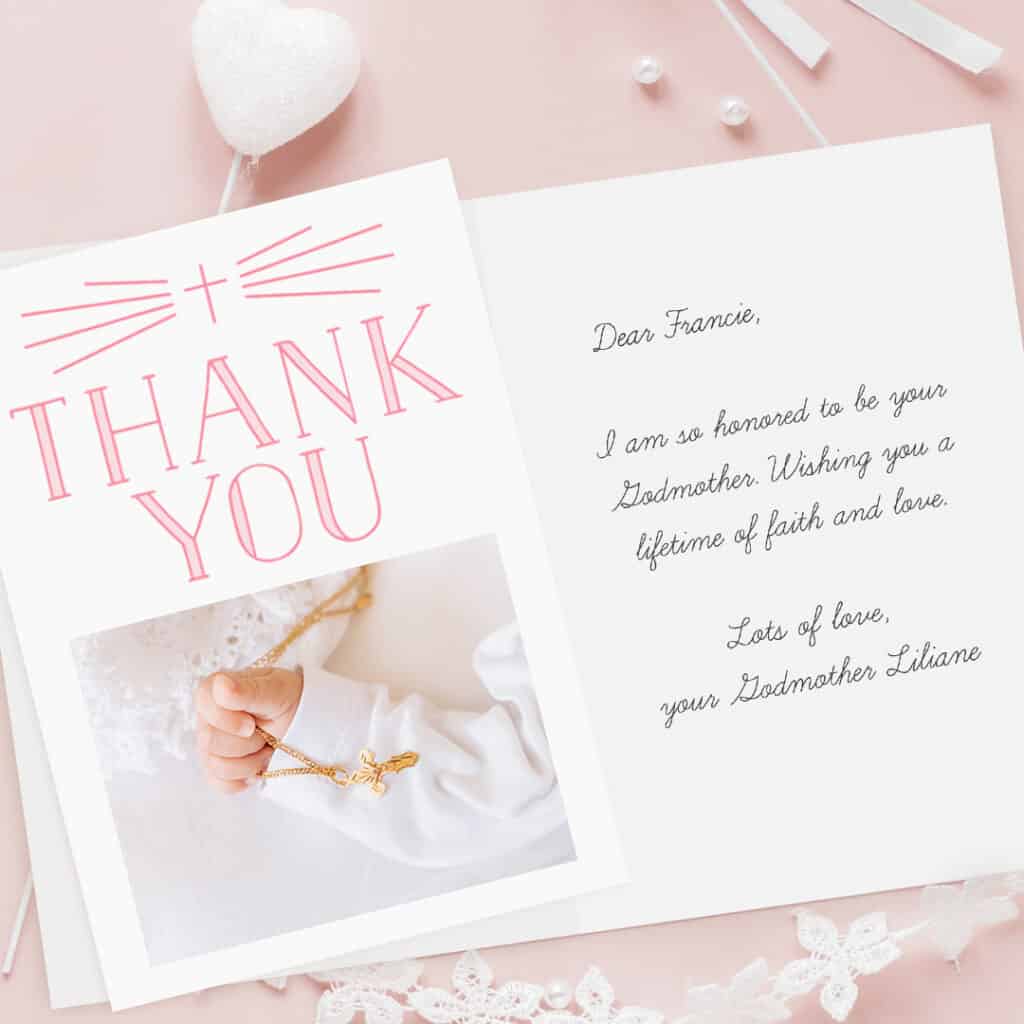 "For in one Spirit we were all baptised into one body." 1 Corinthians 12:13
Rejoicing with you on this day has been a gift! May God's love fill your heart and strengthen you throughout your days.
Praying you feel the joy of today for every day that follows. Congratulations on your baptism!
Best wishes for the first steps on your road to a life full of faith and love. Congratulations and have a truly special day.
May the Lord bless your life with love and happiness. Congratulations on your Baptism.
May the blessings on this wonderful day fill your life with joy and peace forever. Have a lovely Baptism and congratulations.
I hope this special day brings you Gods love, that he enters your heart and blesses you with his good graces. Congratulations on your Baptism.
A baptism is a massive commitment and one that embraces your Christian faith. We know that it will be your first step on the road to a life filled with the love of God.
God will protect and watch over you, guiding you towards a life of faith and love. He will bless you on this special day of baptism.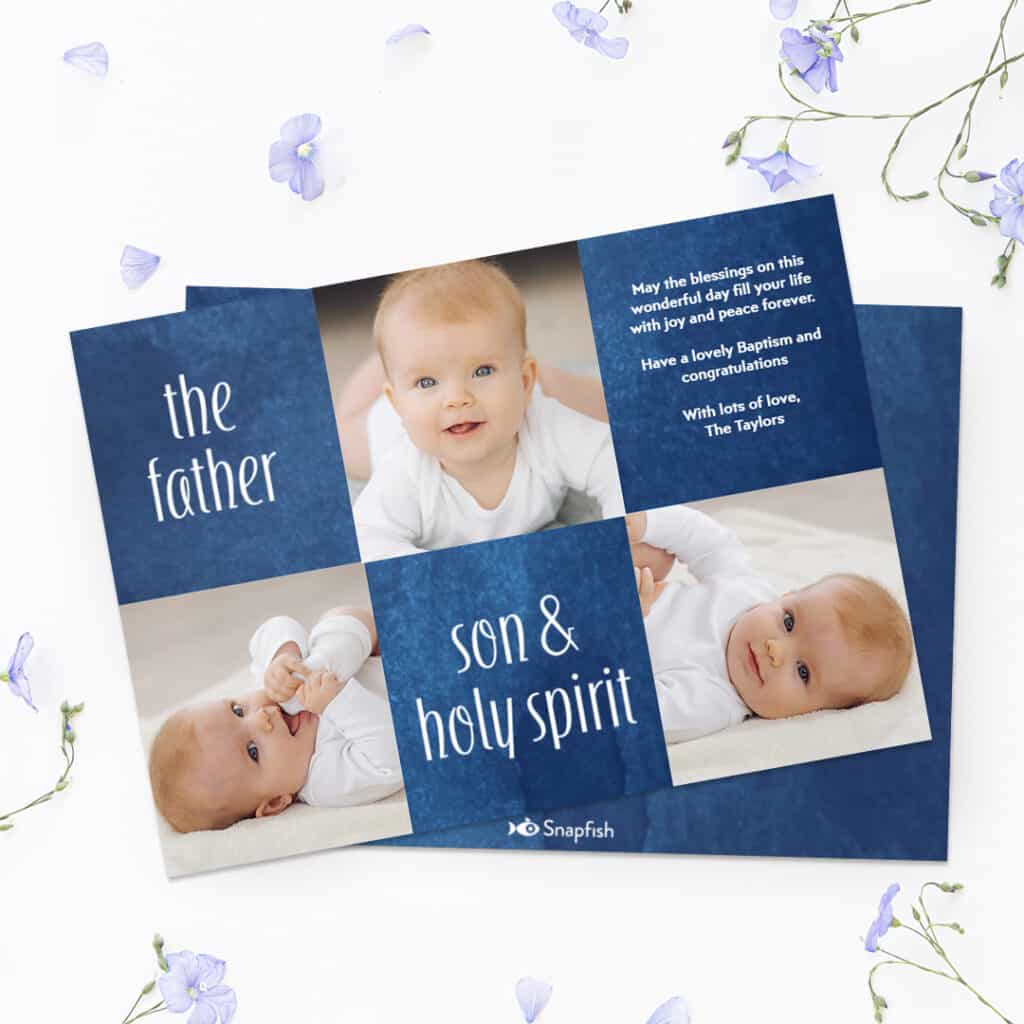 Funny Baptism Card Wishes
If one day your mom and dad can't be bothered to look after you, you can probably come live with me.
Get dunked, little one. See you on the other side.
Consider this card an IOU – in 18 years, give me a shout and we'll swap it for a beer.
I promise I'll do my best not to forget your birthday for the next 18 years.
Always remember, this is the day that a man in a funny outfit tried to drown you, and your whole family just stood there and took pictures.
Congratulations on the tiny human – looks like a good one!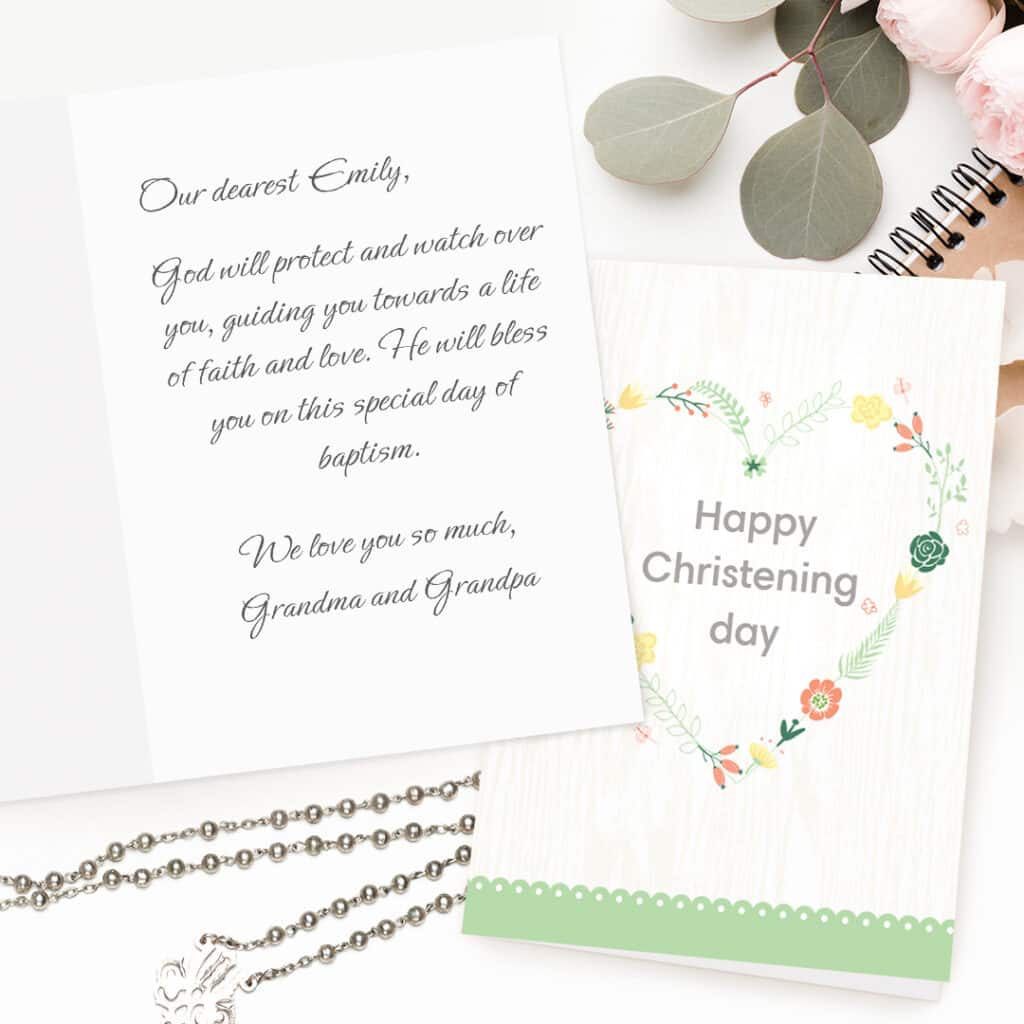 Less Formal Baby Naming Card Sentiment
We're so happy to celebrate this wonderful day of your baptism with you!
May God fill you with love and joy through the years ahead.
We look forward to watching you grow in your faith.
May God bless you on this day and every day that follows!
Warmest wishes on your baptism day. We love you so!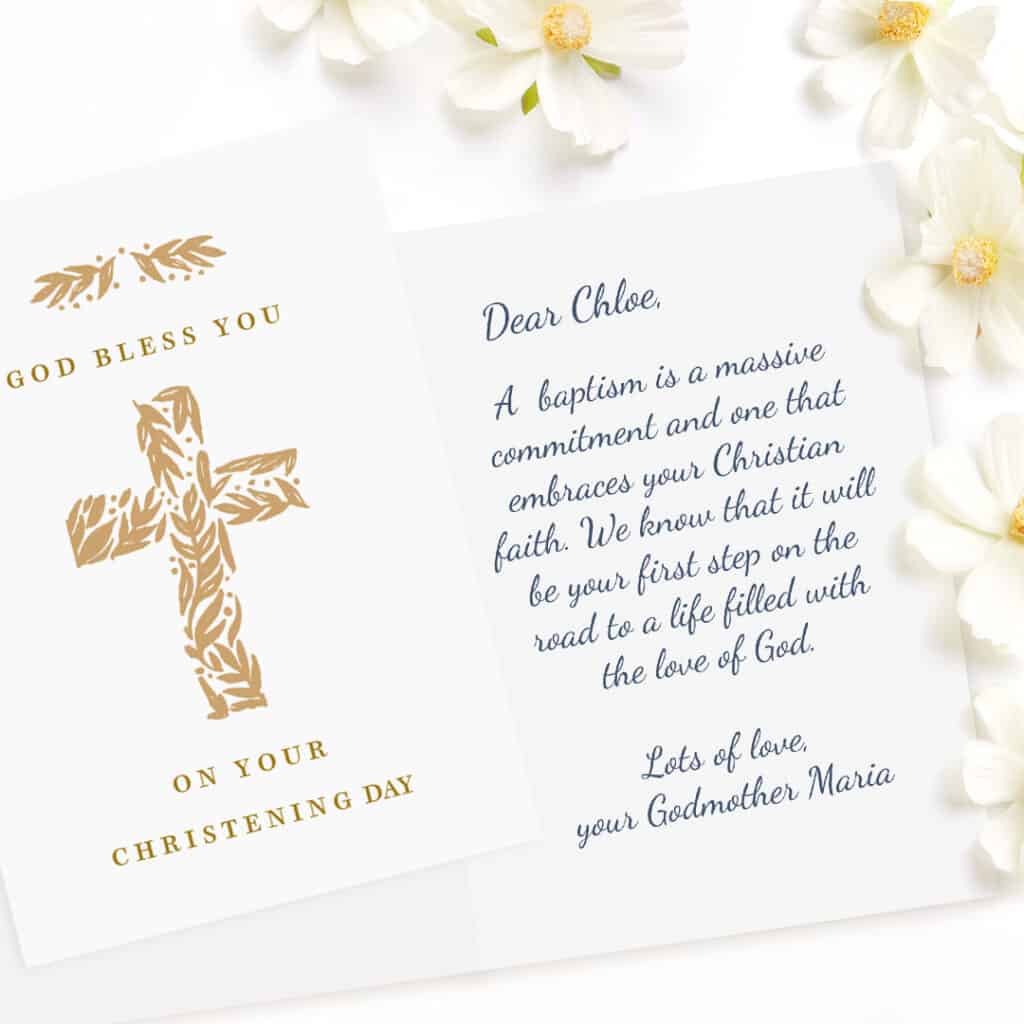 Wishing you a lifetime of faith, love, and joy. We are so pleased to be sharing in this special day!
Oh, happy day! Thank you for allowing us to share in this special occasion. May God bless you, always!
I pray you always feel God's love shining down on you! Happy baptism day!
Congratulations to you and your little one! Wishing you and your family a blessed and joyous day and a lifetime spent rejoicing in God's love.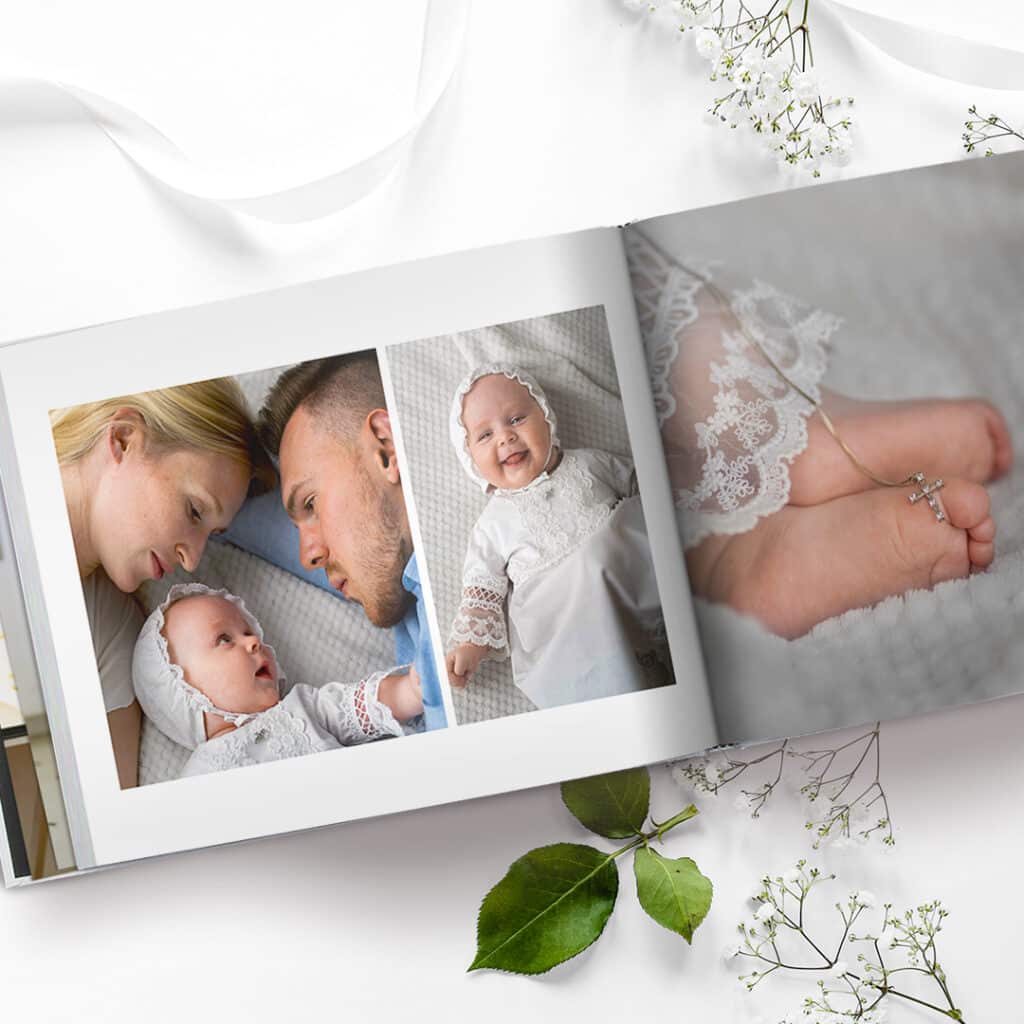 Looking for a perfect, thoughtful gift to complement your baby naming card? Consider personalizing stunning hardcover photo books, framed or canvas prints, and much more, with photos of the baby/child/adult being baptized or christened, or even an inspiring quote or passage from the Bible.
We love seeing what you come up with! Please tag us @SnapfishUS and #snapfish on Facebook, Instagram & Pinterest. Check out the Snapfish site for even more custom gift ideas.