Tell Dad he's the World's Greatest with these 11 easy-to-personalize photo gifts that have been tested and approved by our creative team of Snapfish bloggers. Check out their anecdotes, tips, and heartwarming pics below! Find these wonderful gifts and more in our Father's Day Collection.
1. The Papa Photo Book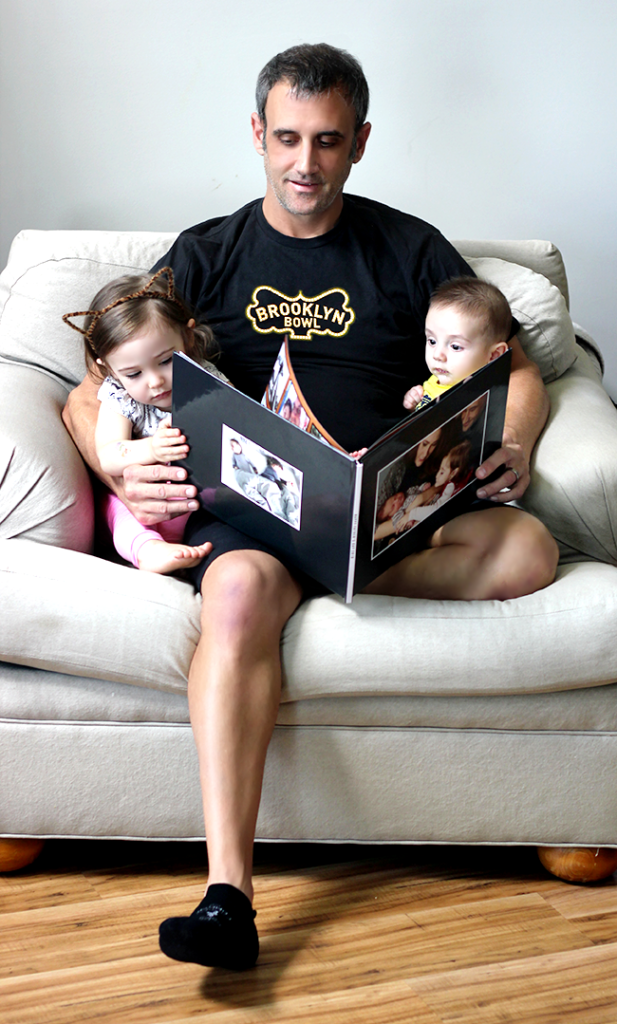 "Making this book was such a fun project (I actually laughed and teared up during the process, multiple times). I decided to go with an 11 x 14 book with the Layflat Hardcover. I uploaded my photos (a ton of them) from my computer (you can also upload from Facebook or Instagram), then played around with text/sentiments, embellishments, backgrounds, and designer layouts to create a one-of-a-kind gift for our one-of-a-kind dad/husband."
– Bubby and Bean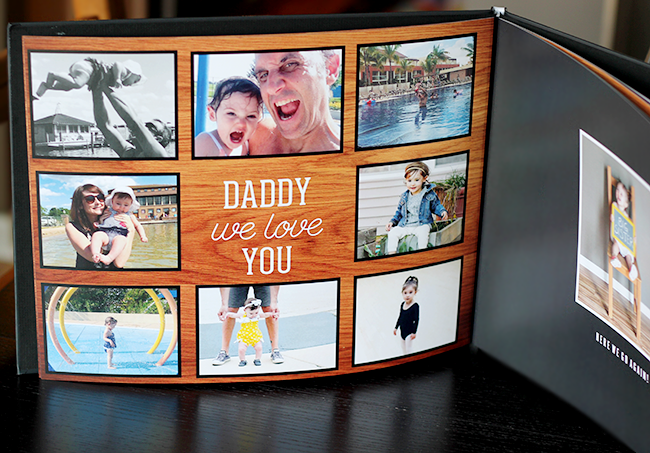 Shop Photo Books >
2. Matching Morning Mugs
"I never knew how important it would be to have a husband who was an early riser until we had Brody. I am so slow moving in the mornings, so it has been a blessing to have my husband spend a little one-on-one time with Brody while I take a shower or bath to try and wake up. I love watching Brody and my husband hang out in bed together. For Father's Day, I ordered them matching personalized mugs so Brody can be just like Daddy. Their bond is just the sweetest thing."
– Mama Society
Shop Travel Mugs >
3. Dandy Desk Calendar + 4. Handy Mousepad
"I was able to use Snapfish to select really special and personalized gifts for all three of the amazing Dads in my life! Both my dad and father-in-law are still working, so I knew that mouse pads and desk calendars would be an awesome addition to both of their offices."
– A-Plus Life
Shop Mouse Pads and Desk Calendars > 
5. Memory Pillow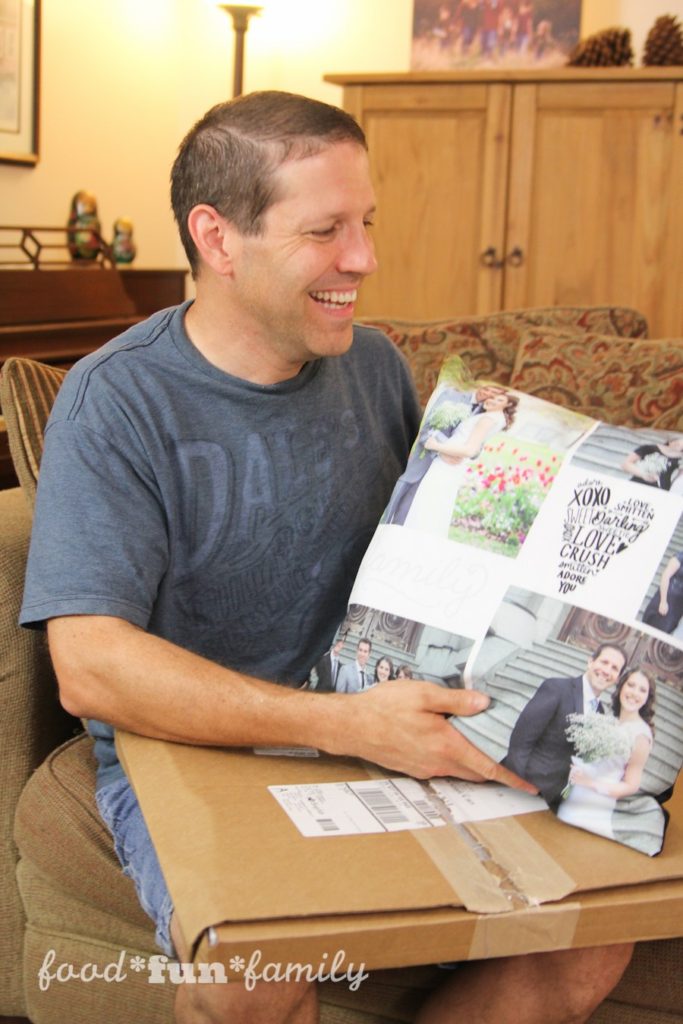 "I had so much fun designing a pillow on Snapfish with memories from the wedding. It's definitely a conversation piece! I loved that Snapfish had themes and templates that I could choose to begin my design."
– Food Fun Family
Shop Pillows >
6. Custom Card from the Kiddos
"This guy is the center of our family! Buuuut we don't have many pictures of just him and the kiddos, so I set out to change that! We took these pictures one day after school in our backyard. I had the kiddos and their dad lay on the ground while I stood on a ladder above them. It was a little precarious!"
– Ginger Snap Crafts
Shop Father's Day cards >
7. Mini-Me Photo Book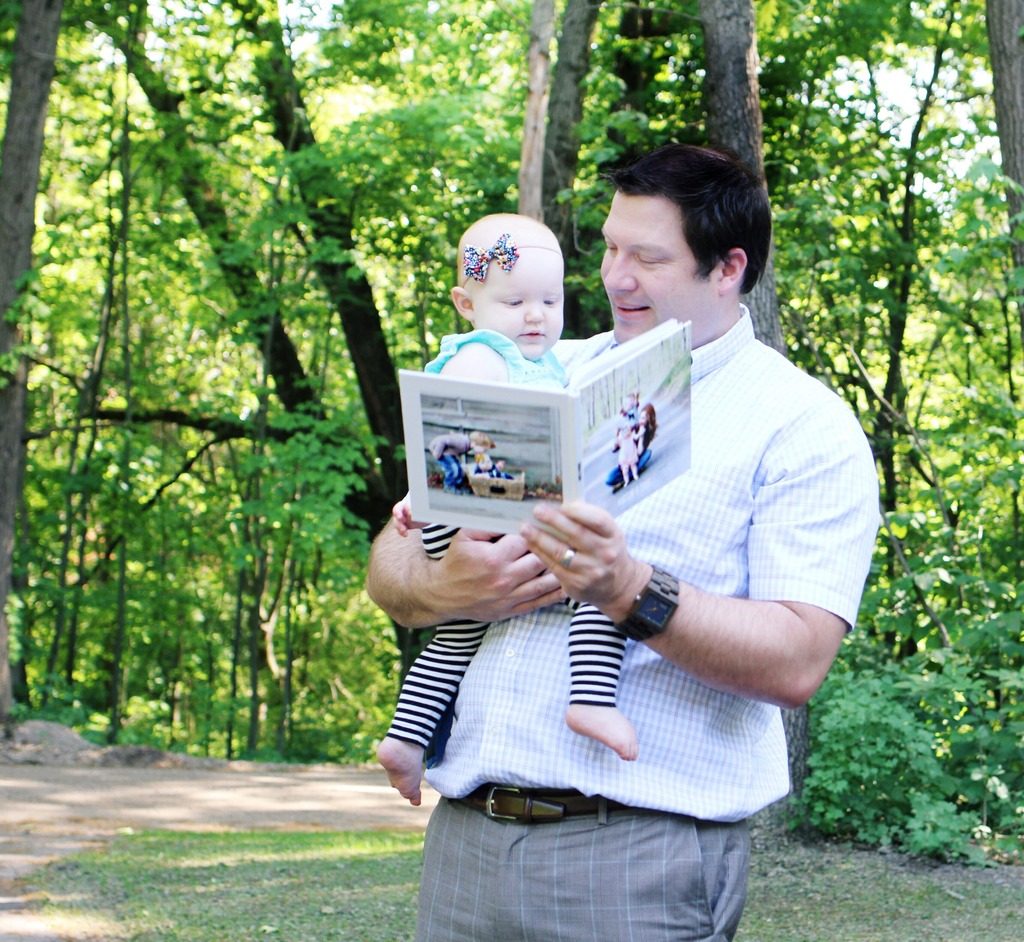 "Creating the album was super fun and easy. I just uploaded my favorite Instagram photos of both kids and made a super fun album just for Daddy. I love how it turned out! Now my husband can have this album as a great keepsake at work, and as a reminder of just how much we love him. He works so hard to make our lives better. And there isn't a thing he wouldn't do for our family."
– Girl in the Red Shoes
Shop 8×8 Photo Book >
8. Mega-Cool Magnets + 9. Hip Leather Keychain
"We made two magnets– one for Dad's locker at work and one for the fridge at home. I'm not gonna lie, I wanted one to look at every day, too! I think our fridge may get the one on the left, that way dad can always see all of us together while he's away at work. And then we also picked up this very cool, leather key chain. Dad ALWAYS has his keys with him so he can't miss seeing these three cuties every time he opens the car door!"
– All Things Mama
Shop Leather Key Chain + Magnets > 
10. Custom Canvas Print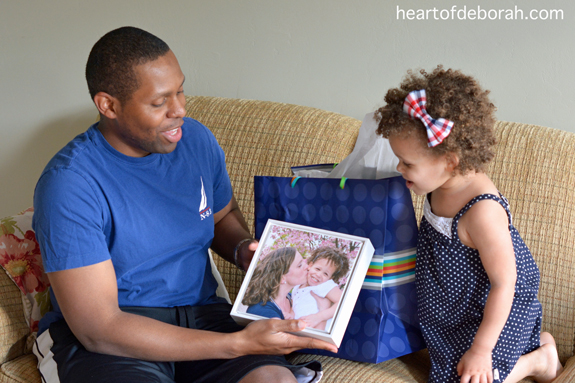 "For special occasions, I try my best to give personalized gifts. I believe they have more meaning, and it makes the receiver of the gift feel special because you took time to make it personal. How awesome is the canvas? I love the white wooden frame around it and, of course, the two special women in my husband's life featured in the photo!"
– Heart of Deborah
Shop 8×8 Canvas > 
11. Totally Rad Tabletop Panel
"I chose photos that were important to both me and my dad, especially for the smaller tabletop panel that I designed to sit on his desk at work. The most sentimental of these photos is probably from my high school graduation, but I also included memories from a family trip and a horseback riding competition. As for the canvas, I chose some beautiful, yet simple family photos to really emphasize the quote and design of the piece."
– Holly Habeck
Shop Tabletop Panel >
Find more ideas and today's deals on our full Father's Day Gift Guide!
We love seeing what you come up with! Please tag us @SnapfishUS and #snapfish on Facebook, Instagram & Pinterest. Check out the Snapfish site for even more custom gift ideas.