This year, we celebrate 20 years of inspiring creativity and connection through photographs. Thank you for letting us join you on your journey as you share the people, places, and memories you hold close to your heart. We started off as a small start-up in San Francisco, CA and have since grown into an organization with a global reach. Our passion however remains the same, providing a fast and affordable way for you to print, share, and save important photo memories.
In honor of this magnificent milestone, we thought it would be fun to have our employees share 20 things they enjoy about working at Snapfish.
#1: The people – The number one answer from everyone we spoke with. Nothing but praise for this talented bunch.
"I really like all the people that I work with. This is a great group to collaborate with," said Patti.
#2: The environment – Besides the people, the culture of the company is great. Upper management is always stressing transparency to us along with the well-being of their people.
Polina agreed, "The employees are cared for. This is the only company I've worked for with a healthy working environment."
#3: The chance to be creative and work with other creatives – There are so many opportunities to be creative here whether it's through merchandising design, new product development, UX/UI design, marketing design, and more. When you're surrounded by this much talent, it's easy to be motivated to go above and beyond your own expectations. 
"I love working with fellow creatives!" said Meghan. "Everyone is so talented and creative; I think we probably inspire each other to do our best!", said Toy. Megan agrees and told us, "It's easy to work on a marketing team for products that people are so passionate about and that bring them so much joy. I also love getting to work alongside some awesome creative folks every day!"
#4: The ability to connect people with their history – A lot of people these days are heavily into genealogy, tracking down all the information they can find about their family tree and hopefully some photos to go with it.
"My mom actually gifted me a photo book from Snapfish many years ago. It had old black and white photos of my grandfather in there with his parents and his grandmother. My family is Native American, so I was amazed that we even had any old photos like this laying around. My mom also included the digital images on a USB, but nothing beats holding the physical book and flipping through the pages," said Toy.
#5: Connecting people with their friends and family – Unfortunately, not all of us live as close to our family members as we'd like. Right now, a lot of us have stopped traveling all together, so missing our loved ones is definitely heavily on our minds. To be able to share a favorite memory across the miles is especially important these days. We know one day we'll be able to visit again, but in the meantime, a favorite photo will do.
"My favorite thing to do is spend time with friends and family. I love that I can work for a company that's in the business of preserving those moments," said Lindsay.
#6: Combining a passion for photography with design – The beauty of our products is that you don't have to be a professional photographer to create great-looking canvas, gifts, or other items. But if you are a great photographer, it's fun showcasing your talents.
"I love creating books with my travel photography. The premium layflat books are great quality!" said Meghan.
#7: The discounts! – We have access to an employee discount, but a lot of times our products go on sale for an even bigger discount and we're just as excited as our customers are. Something else that we look forward to each month — 100 free prints with the Snapfish app! Since working here we've gotten really creative with how to use our prints.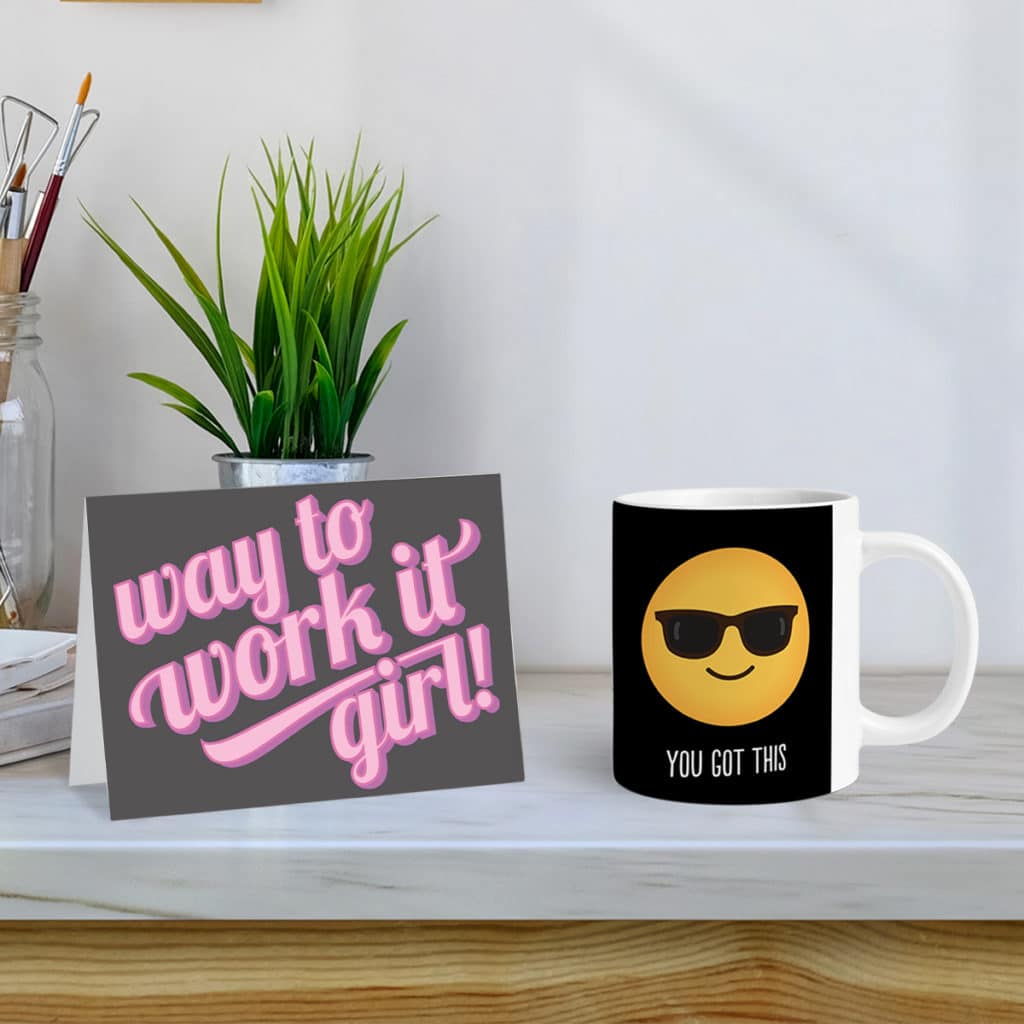 #8: Bringing happiness into people's lives – Sometimes you don't realize how such a small gesture can make a big impact. Toy tells about how doing a small favor went a long way.
"My mother-in-law wanted me to make a couple coffee mugs for a distant relative in hospice care and their sibling. I was happy to create something special for them both, and really impressed with how easy it was to create. Unfortunately, our relative has since passed away, but I was so happy that both of the recipients got some joy out of this gift."
#9: The free drinks + snacks – It takes a lot to fuel the creativity of this team, so it's nice to have some free snacks and drinks to keep the creative juices flowing. Plus, a lot of us have our favorite custom mugs and cups to drink out of.
"Our boss gifted the whole team insulated coffee mugs and we got to pick the design. I picked out an image that combines my two favorite things, otters and DJing. It's definitely my favorite mug in the house now," said Toy.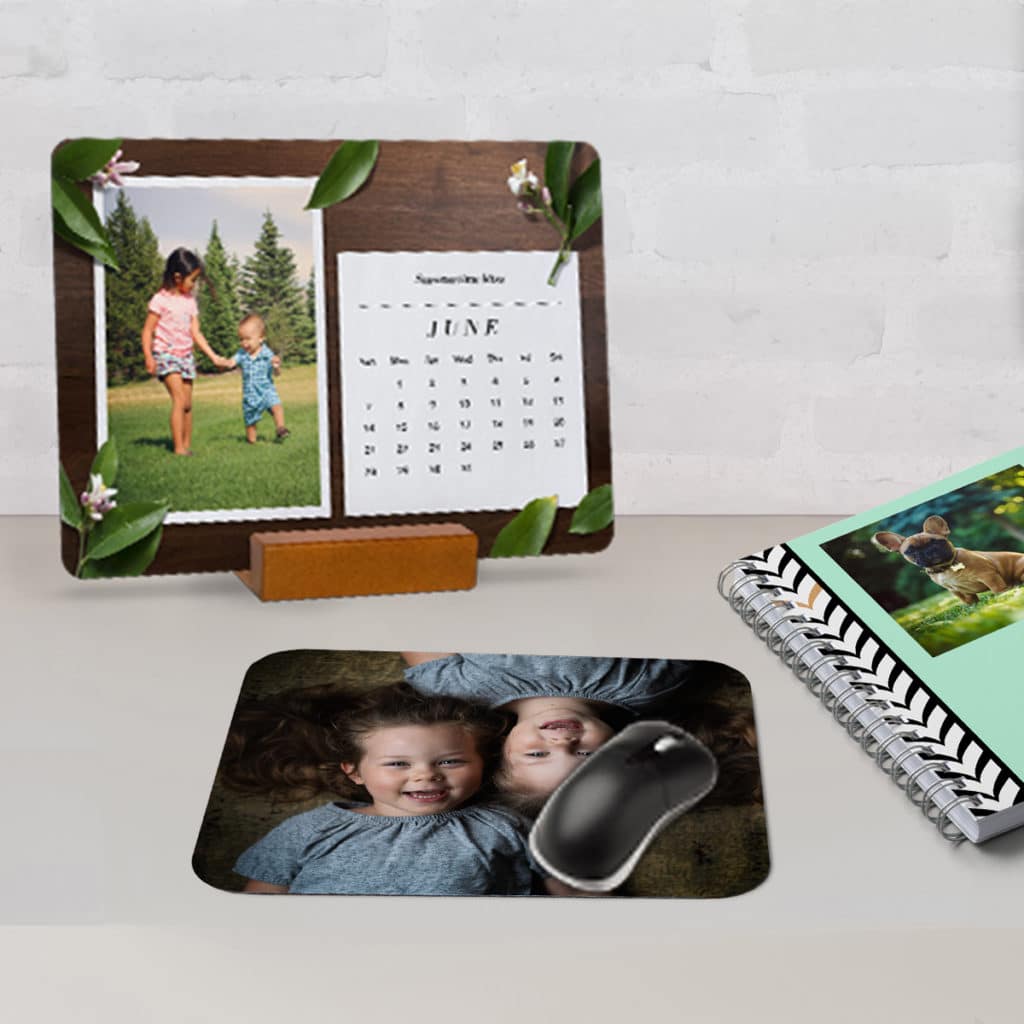 #10: The cute and cool workspace products – We have a lot of cool home + office products that we can personalize: mousepads, desk sets, paper weights, and more. All of this keeps our desks tidy and our minds focused on the work at hand.
Polina let us know one of her favorite office products, "One of my first purchases was a notebook for work. The cover has a shiny, sleek feel and the lined pages are perfect for taking notes. It's very useful during meetings and design critiques."
#11: Preserving memories – It's fun being able to capture a special moment in time and create keepsakes from those memories. We make some of these keepsakes for ourselves, but we also like to gift them to our friends and family.
"I photographed my friends' twins for a year and created a photo book as a gift. Books are such a great gift – you'll have them forever and it's so nice to revisit years later," said Meghan.
Polina also told us about a special gift she gave her mother. "My mom got married last summer, so I created a wedding album of all their wedding photos. I was very happy with how it turned out, the matte cover elevated the design, the printing quality made the images look even better, and it made my mom really happy."
Melanie talked about the photo blanket she recently bought for her mom this past Christmas. "My dad passed a year ago, so I got her a blanket with all of us on it (and her granddogs) and she cried tears of joy. She uses it whenever she misses him."
#12: Being around all other pet parents – A lot of us at Snapfish are proud pet owners, showing off our fluffy, feathered, and fine friends on products throughout our office and home. You may have even seen some of our pets on our emails and website. In the Chicago office, there's even a wall filled with photo tiles of our pets!
Patti let us know about a fun pet project she worked on. "I made a wall calendar with pictures of my dog. His name is Albarkus Pawcival Woofric Brian Dumbledog. And each month I've got a different Dumbledore quote along with it. I had fun picking photos with my husband and myself with Albarkus to place on the dates for our birthdays.   It was a lot of fun to make! I was so proud once I got it in that I ordered several more as Christmas presents. I liked that I could personalize each calendar too. I included my friend's photos on the important dates and my niece and nephews. I was even able to grab wedding photos to place on anniversary dates."
#13: Making products that make a difference – We definitely set out to make products that look good, but we also enjoy making products that make a difference in someone's day. One of our employees definitely knows this feeling. See what Lindsay had to say about this home décor product.
"I am the type of person who ALWAYS loses their keys. So, the valet tray has basically saved my life! I highly recommend it."
#14: Flexibility to work from home! – During normal times, the creative team meets in person a few times a week and works from home the other days. This helps people have a good work-life balance, being able to spend more time with their pets, children, and running personal errands instead of commuting in.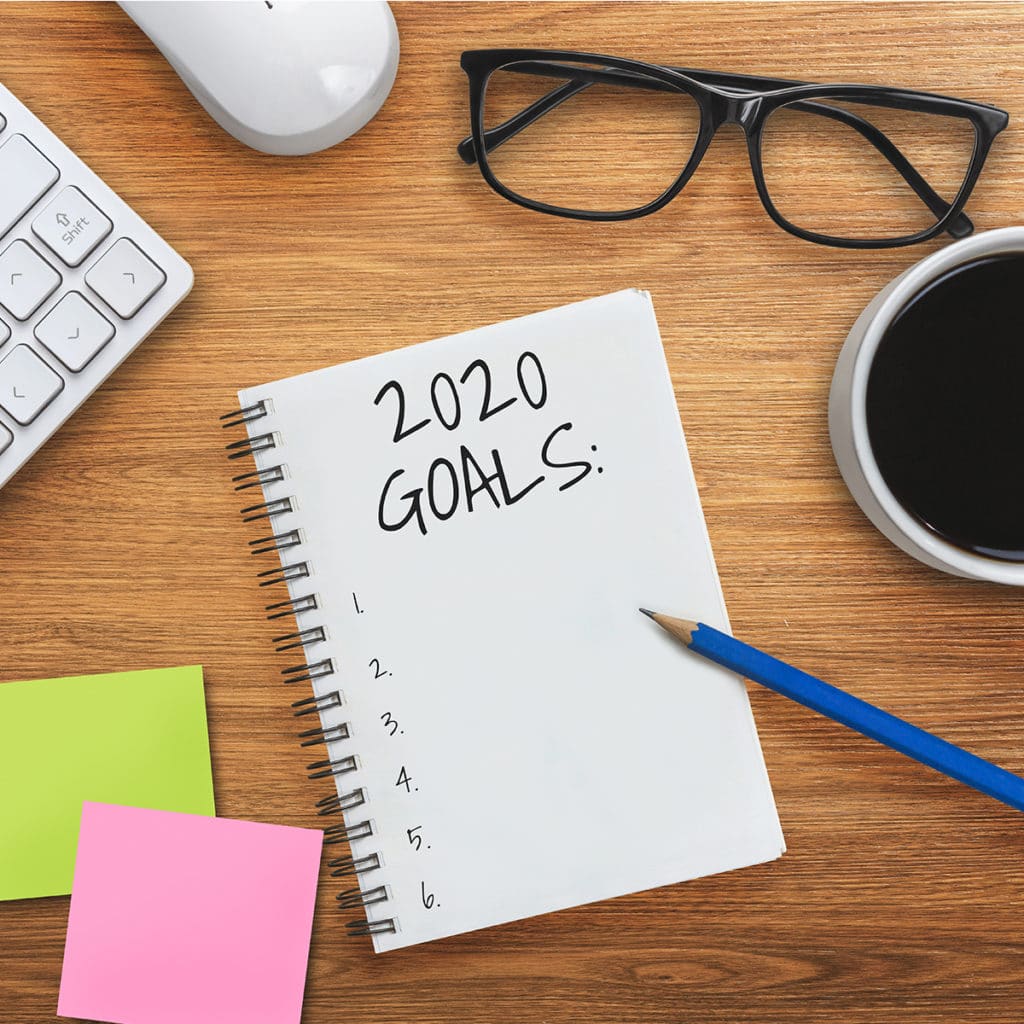 #15: The encouragement to better yourself – During the year, all employees set goals for themselves, including personal goals. If you want to learn a new skill, you're encouraged to take online classes or seek out career development tools.
#16: Birthday celebrations – When we're in the office, we go all out — decorating desks, bringing in treats, and having fun. Unfortunately, our recent work-from home order has made us scale back the parties, but we make sure everyone still sends a fun message or GIF through our team chats.
#17: Managers that listen – From day one, we were able to access and talk with people that were usually untouchable in other companies. In fact, before we were hired, a lot of us had a final interview with the CEO. All the big bosses have always said they're an email or chat message away.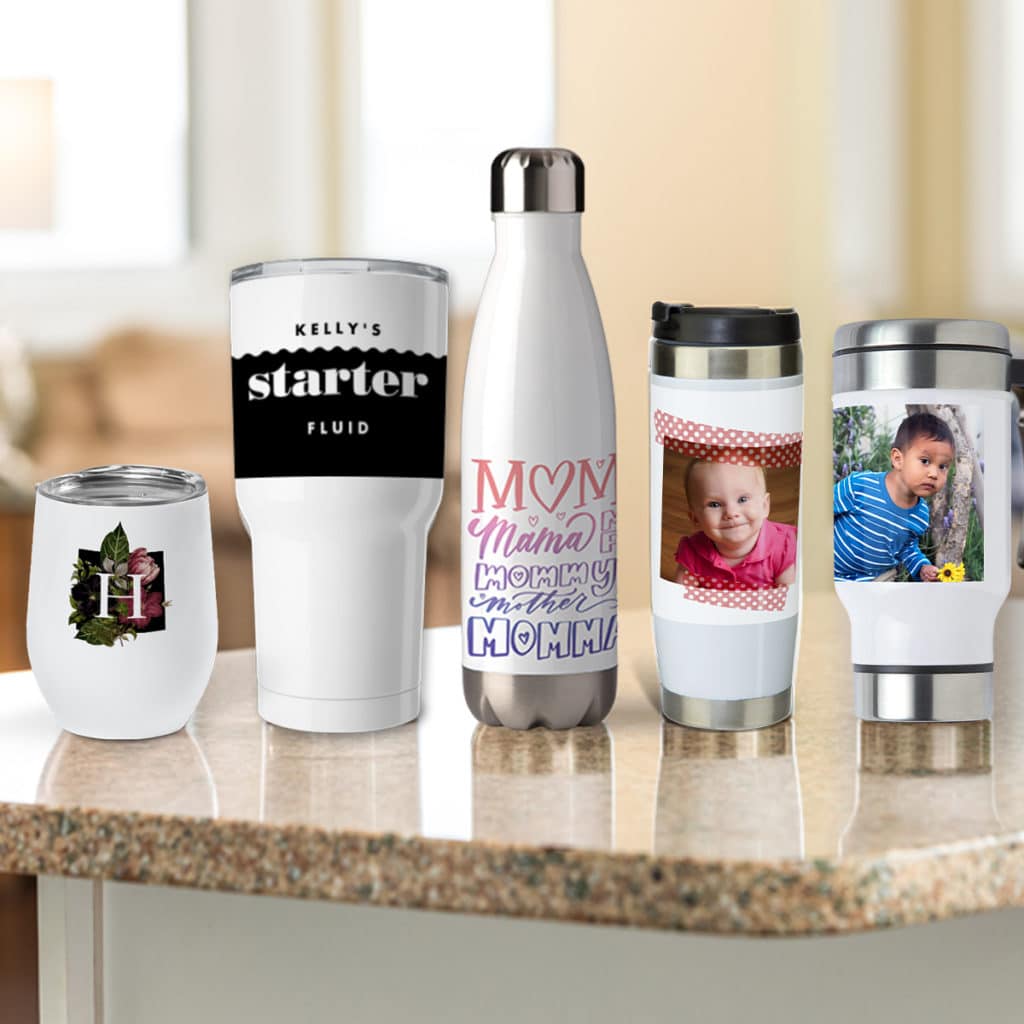 #18: Quality products – We don't just make the products; we use them too! In fact, we praise them and recommend them to our friends and family. One of our products that came highly recommended was the insulated tumbler.
Jenny says, "I love my insulated tumbler! I keep it next to my bed, fill it up with ice and water, and it stays ICE cold all the way through to morning. It's so nice to have a cold drink of water at the ready right when I get up in the morning. Plus, the opening in the lid is the perfect size for my metal straw for easy sipping."
#19: Introducing innovative, new products – While we can't tell you what new products we'll be releasing soon, we can tell you that we're really excited to introduce them! Here's a hint, one of them is a new home décor product.
We're also constantly refreshing designs on cards, photo books, and more so make sure you check back in when you're ready to start a new project. "We're adding fresh embellishments to our collections and it's been really fun – can't wait to share!" said Meghan.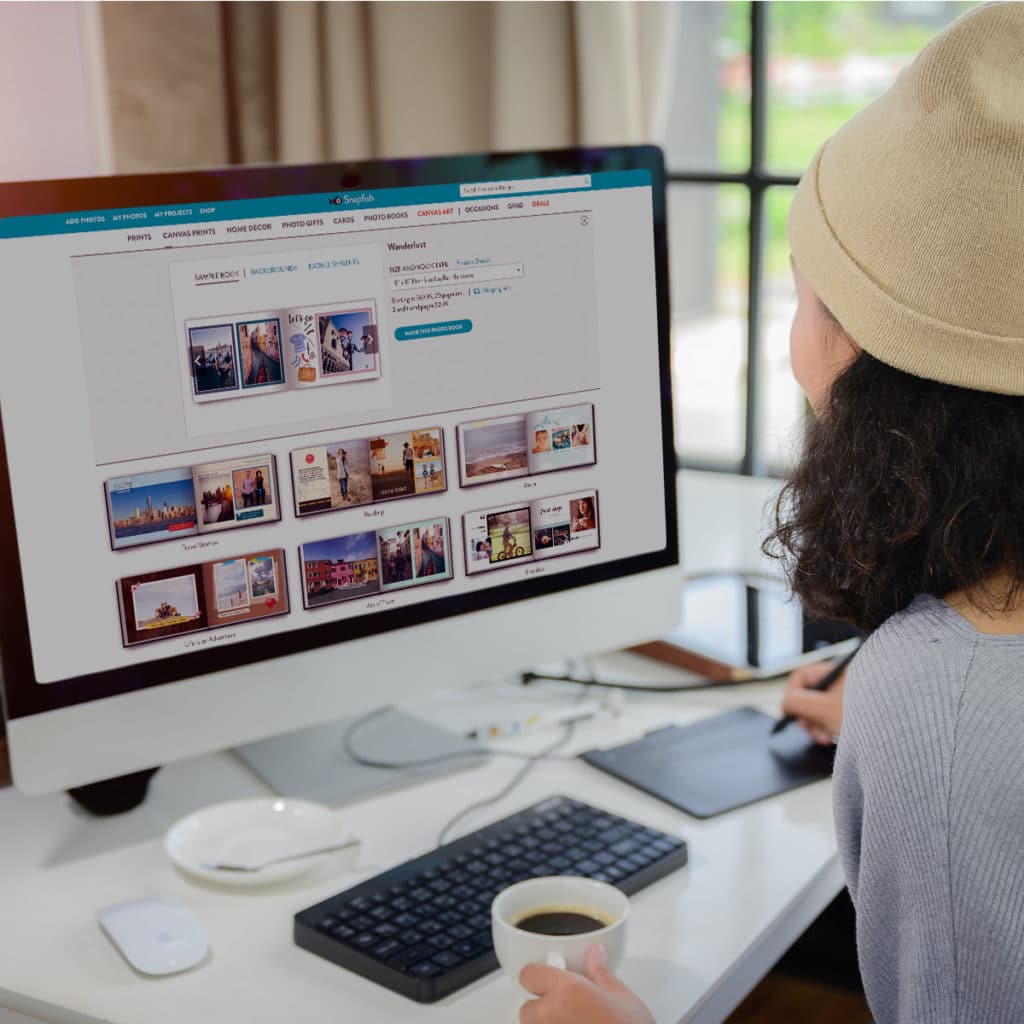 #20: Inspiring blog content – With so many products and photos to choose from, it can sometime be a little overwhelming to decide what to print first. That's why it's fun reading our blog for a little inspiration! Articles about home office décor, picking out the perfect photo gift, and more are very helpful for those of us who need a little visual guidance.  Make sure you check out all our posts!
Without the passion of our employees and customers, 20 years wouldn't have been possible. So, thank you once again for all your support. Here's to another 20 years!
If you're a fan of Snapfish, don't forget to keep up with us on social media, as well! You can follow us on Facebook, Instagram, Twitter, and even Pinterest. We hope to see you there!