We teamed up with some creative mums to show you how easy it is to make unique teacher gifts that thanks them for their work throughout the year.
4 Ideas for Unique Teacher Gifts!
1. Ashley bundled a basket of goodies together for her daughters teacher. This gift basket idea is so pretty and pairs well with Snapfish personalised notebooks & stationery sets!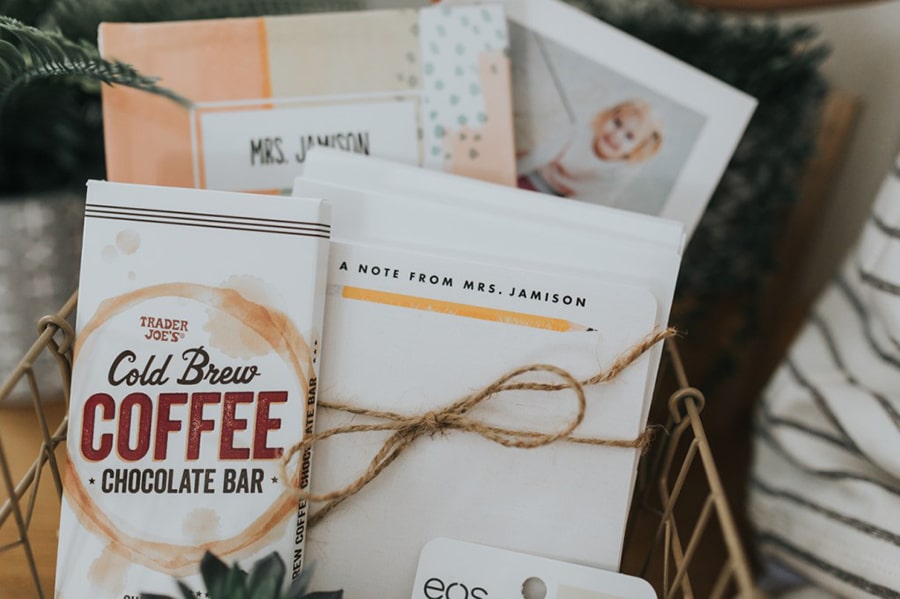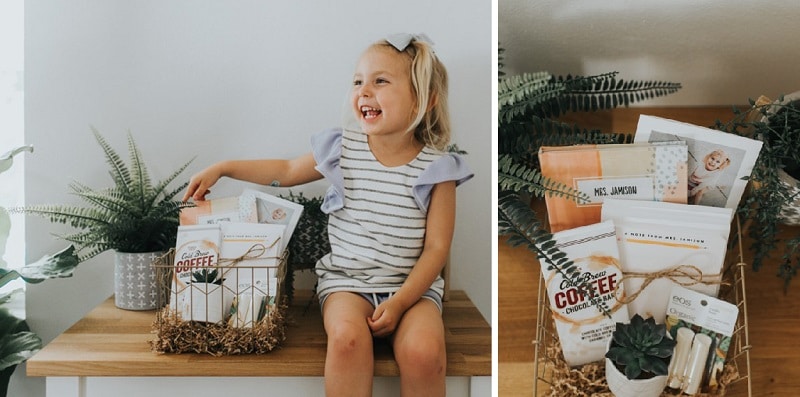 "Snapfish is always my go to for personalized gifts, and this time was no different.  They make it easy and affordable to customize and turn an ordinary gift into something special!  … This is such a small token of gratitude for all that teachers do for our children all year long! I know she will love the personalized touches and thoughtfulness that was put into it!" – Ashley Noel
---
2. As a teacher herself Samantha knows how many mugs teachers receive as gifts. To make this cute teachers gift, they planted some pretty flowers in the mug! Who knew a personalized mug would make such a perfect plant pot?!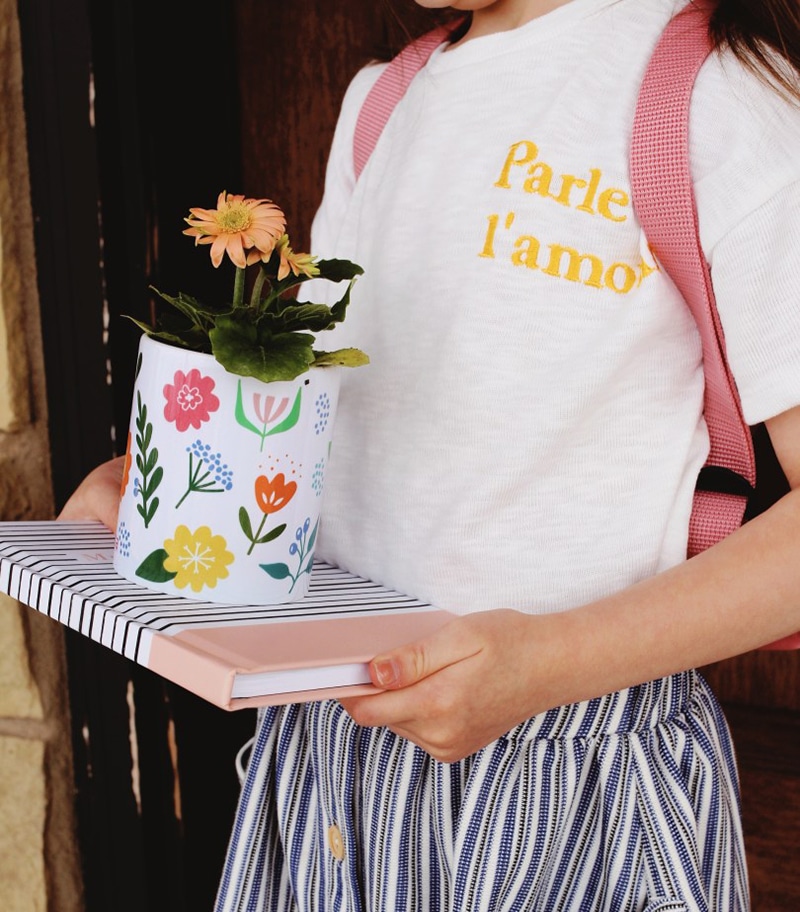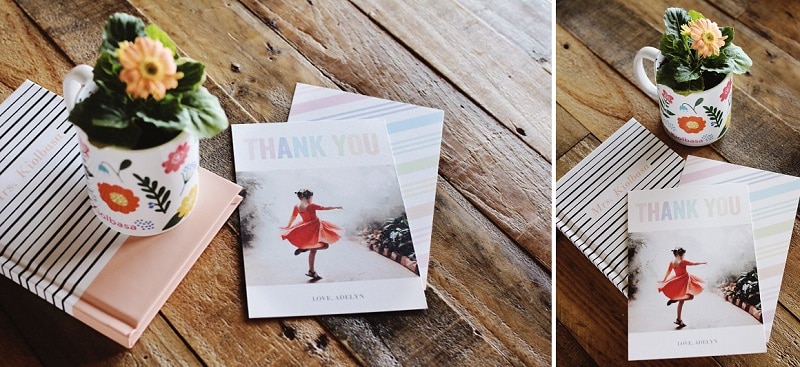 "Getting Adelyn involved in making the gifts was a priority, because there is nothing more sweet for a teacher to receive a gift from a student and seeing the excitement they have in giving it. I know with her being involved in the process of making it, it truly will be memorable to give as well as her teacher to receive." – Hello Tiny Love
---
3. No photo, no problem? Hannah opted for non-photo personalised gifts. We think her choice for a floral designed mug and thank you card is blooming beautiful!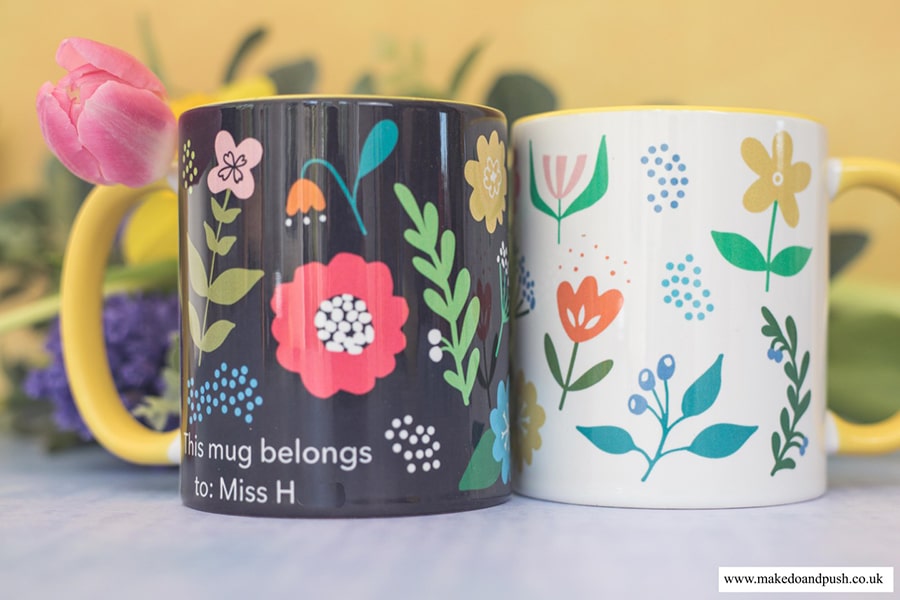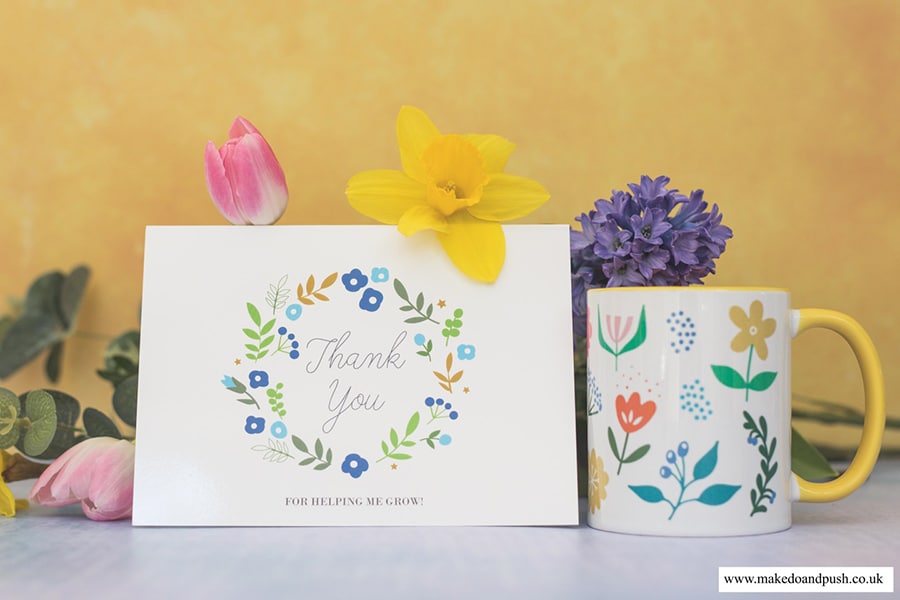 "All of the teachers I know survive on caffeine and biscuits after late nights marking and early starts to be at school for preparation, so I felt like a new mug each would be a good place to start! These mugs are pre-designed and come in a variety of colours. Regular readers will know that I can't resist a botanical themed item, and I love that you can personalise them with names, photos, fonts and even the inner shade of the mug can be changed." – Make, Do and Push
---
4. Say 'Thank You' in style! Pair an adorable photo with a note of gratitude and voilà, you have a thank you card any teacher would love to receive!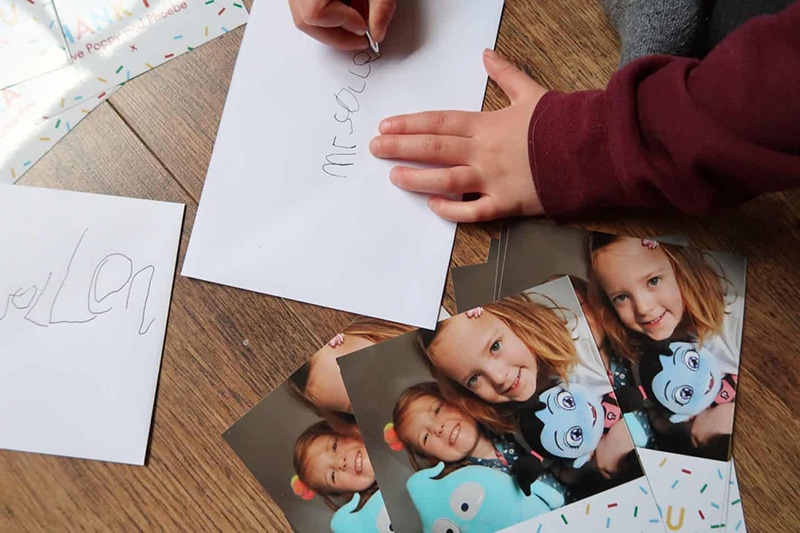 "The high gloss thank you card in a pack of 20, complete with envelopes, and are the perfect cards to send to all the teachers, headteacher and teaching assistants. They are a really nice personalised touch for the teachers to keep and are a nice alternative to cards. The girls loved writing them themselves and popping them in the envelope." – Twinderelmo
Browse the full collection of Photo Gifts!
We love seeing what you come up with! Please tag us @SnapfishUS and #snapfish on Facebook, Instagram & Pinterest . We love seeing what you create.