There are certain memories that deserve a space in your home or office: your daughter's first recital, your son's first steps, and that magical honeymoon adventure. These special moments shouldn't just live on your phone or computer. Let's think outside the frame!
Transform these once-in-a-lifetime moments into real works of art with the Snapfish app. You'll unlock 100 free prints every month when you use the app to order! Go ahead and print all 100 or just your top 10 faves. Need a little inspiration? Here are five of our favorite ways to display Snapfish prints.
1. Just clip it.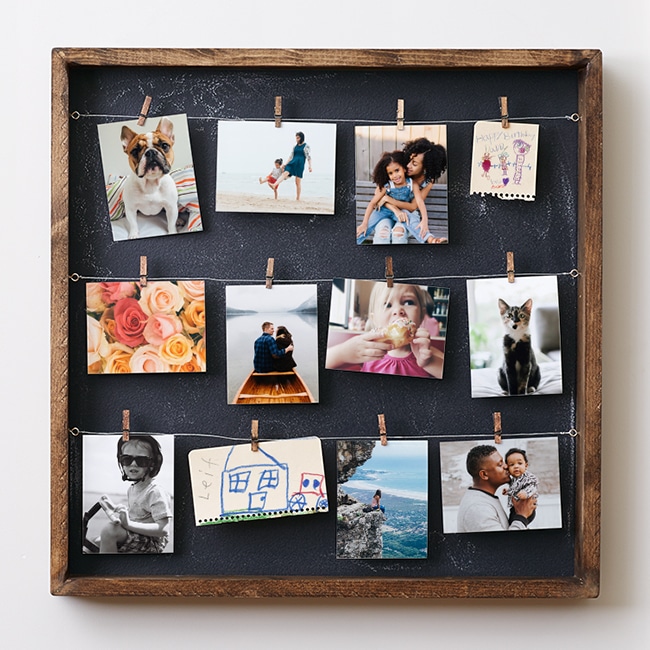 Binder clips, paper clips, clothespins—just about any type of clip can transform a bare space into something artistic and make your photos pop. Simple accessories can make a big difference.
2. Make a cubicle collage.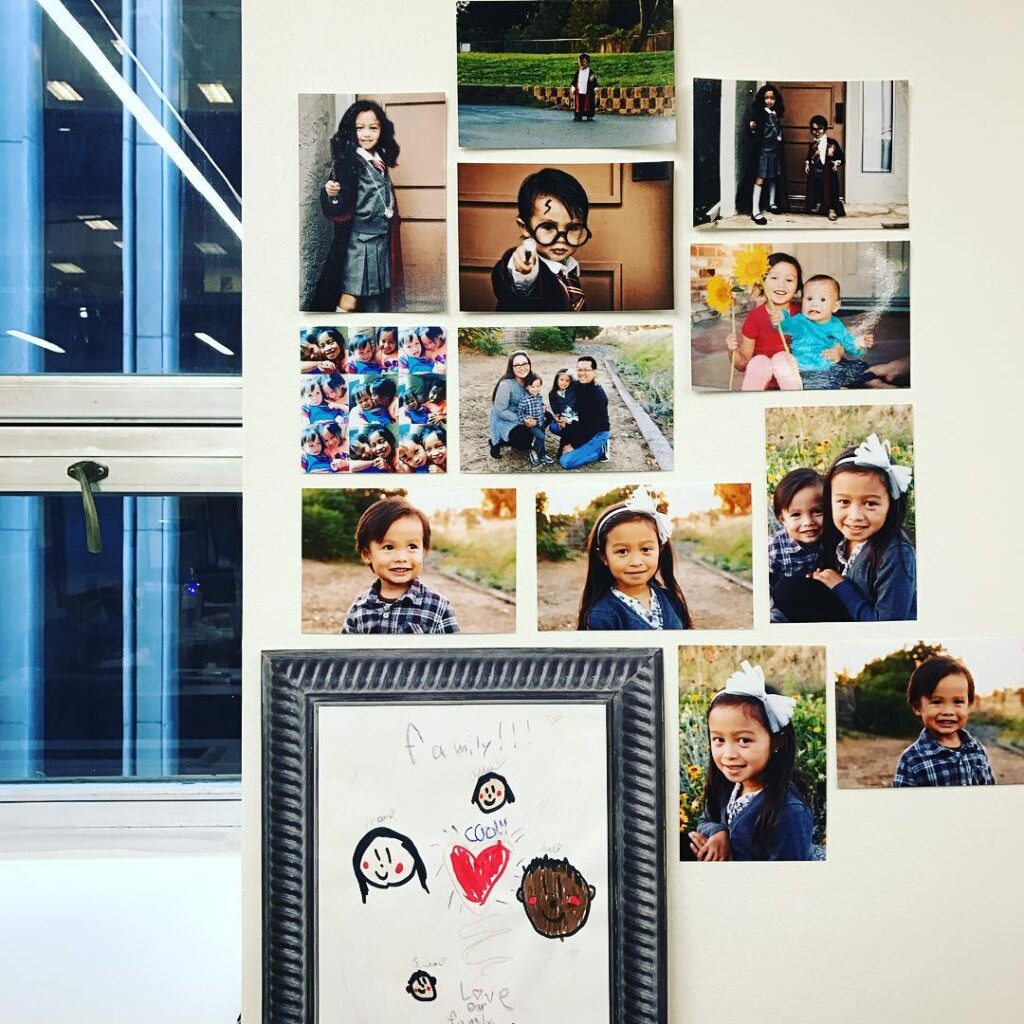 Bring some happiness into your office environment by creating a one-of-a-kind collage of cherished moments. Keep loved ones close while you're at work with pictures that will increase productivity by 200%. Photo by @tishatish.
3. Document your wanderlust.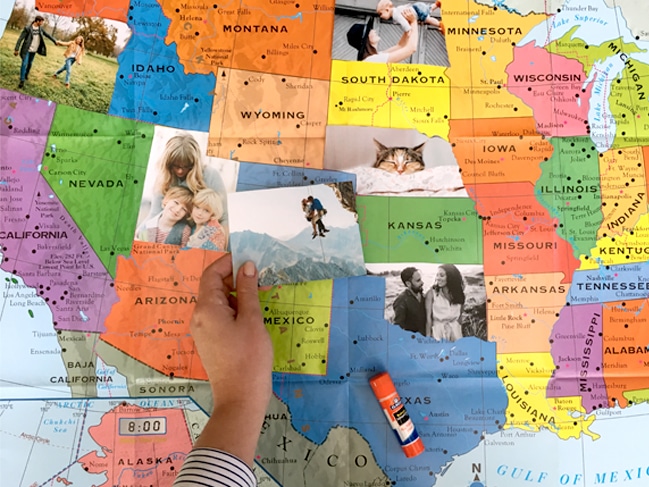 Document your travels by printing photos and cutting them into the sizes of the states you have visited. It's a great way to reminisce about where you've been and choose where you travel next.
4. Personalize gift wrap.
Add a special touch to gifts by placing personal photos on top. This simple add-on will make your gift stand out from the crowd. Plus, it's two gifts in one! The recipient now has a great photo to frame or add to a growing photo collection.
5. DIY a banner.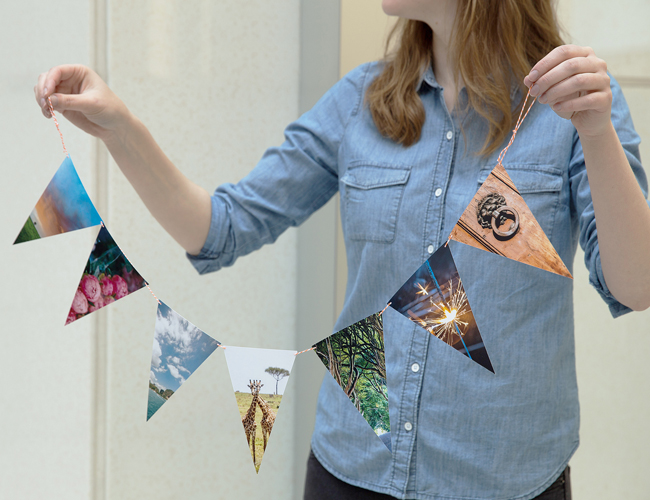 Great for a baby's nursery or adorning a spare corner in your home, a banner is the perfect way to display prints in a casual, artistic way. Tip: Make a banner from your recent vacation photos, or print a monochromatic photo set with a similar color scheme.
Download the app for iOS and Android to redeem your 100 free prints this month. Share the creative ways you've used your photos by tagging @SnapfishUS and #Snapfish on Instagram!