We're dreaming of a handcrafted holiday! With a bit of prep and a lot of pep, our band of bloggers created beautiful photo decorations that we want to start making ASAP. Pin your favorites and save for when you're in the decorating spirit.
1. Festive Holiday Wrapping Station
Organize your wrapping paper, tapes, and ribbons in a one-stop shop holiday command center. Hop over to East Coast Creative to see how Monica transformed a changing table into a convenient cart to wrangle all her wrapping supplies, complete with a framed print of her favorite holiday song.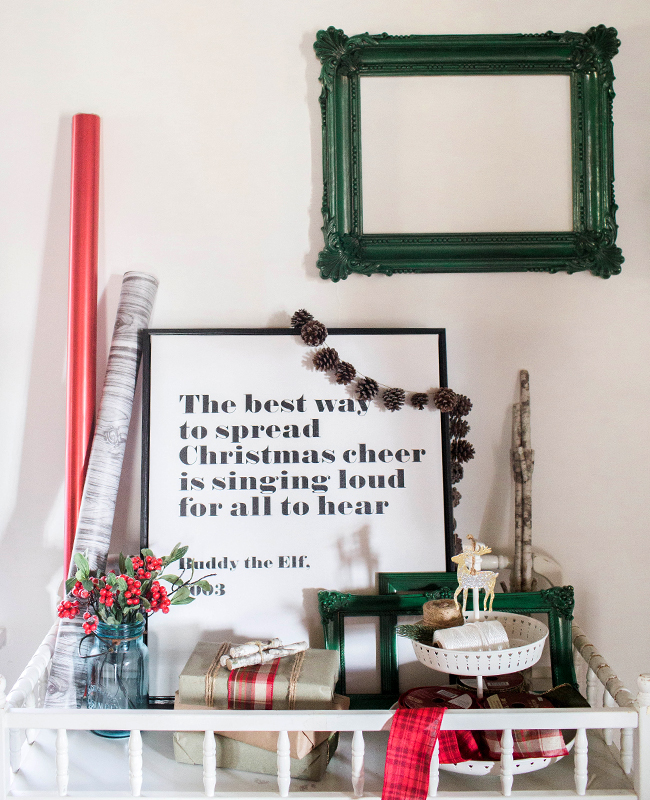 2. Favorite Places Photo Calendar
Snapfish calendars are the perfect gift for friends and family. We love how Polkadot Chair showcased her favorite travel spots in one calendar, highlighting the year's adventures. She even added photos to the calendar grid to keep track of important dates! (See how.)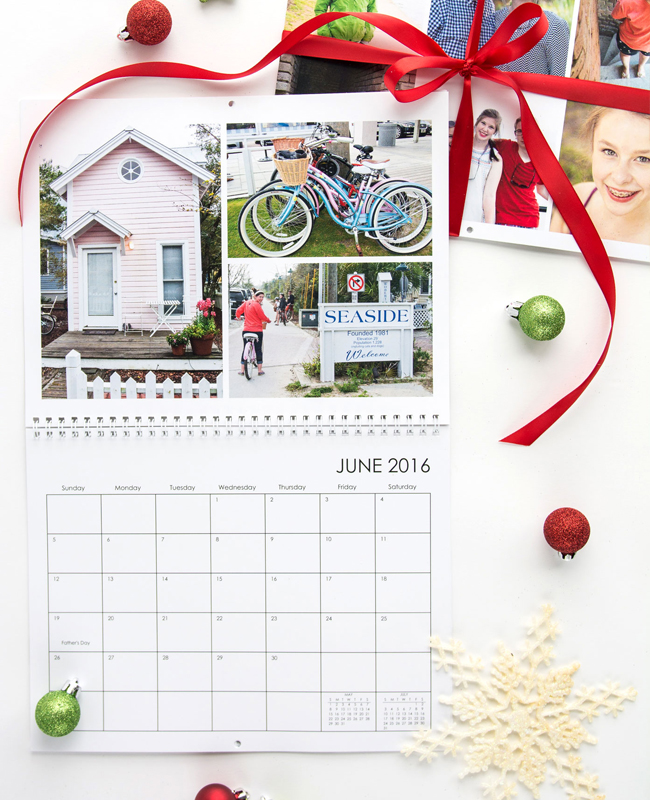 3. Happy Holiday Memories Mantel
Decorating the house for Christmas should always include a photo refresh. Incorporate photos that have colorful holiday tones – reds, whites, and greens really pop. Hello Splendid's Jillian paired framed photo canvases with sweet sentiments that she made on Snapfish.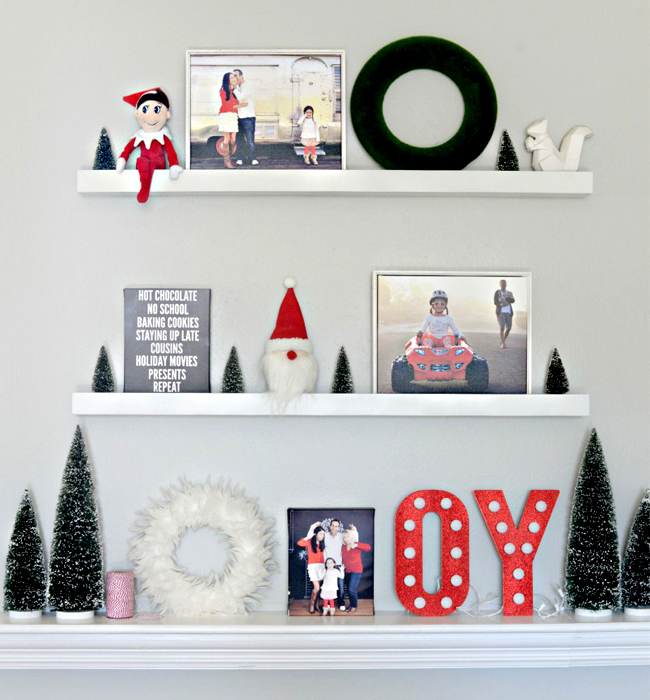 4. Snowflake-Inspired Photo Wall
Crafty lady Julia from Cuckoo4Design wanted to create a cool backdrop for her canvas and framed photo prints. Using her Silhouette, she created a pattern that can easily be applied to the wall!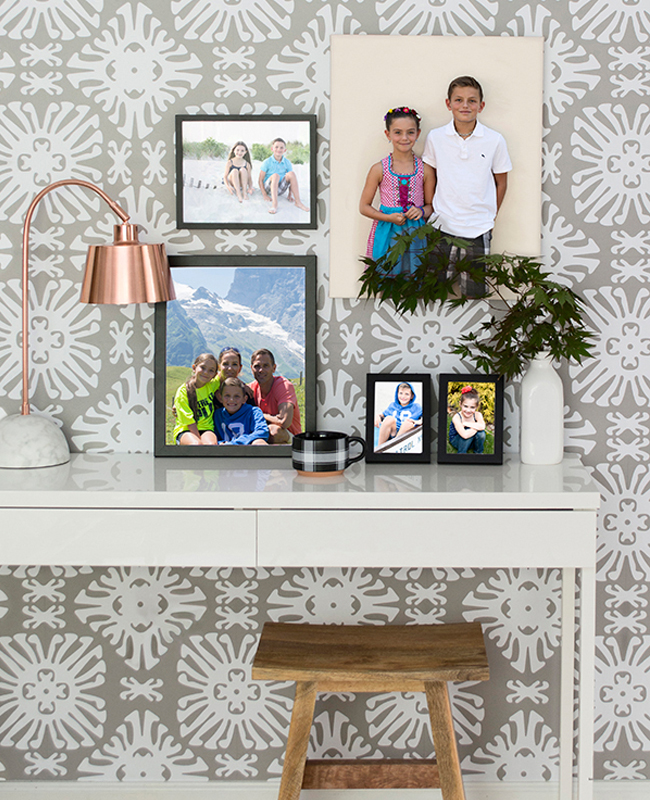 5. Personalized Holiday Cards
Lifestyle blogger The Daily Tay is a pro at holiday cards. She made her holiday card photo black and white – such a great contrast to the golden script on the bottom. Flip the card over, and you've got a paw-sitively adorable family huddle. Can't wait to see what you create for 2016, Tay!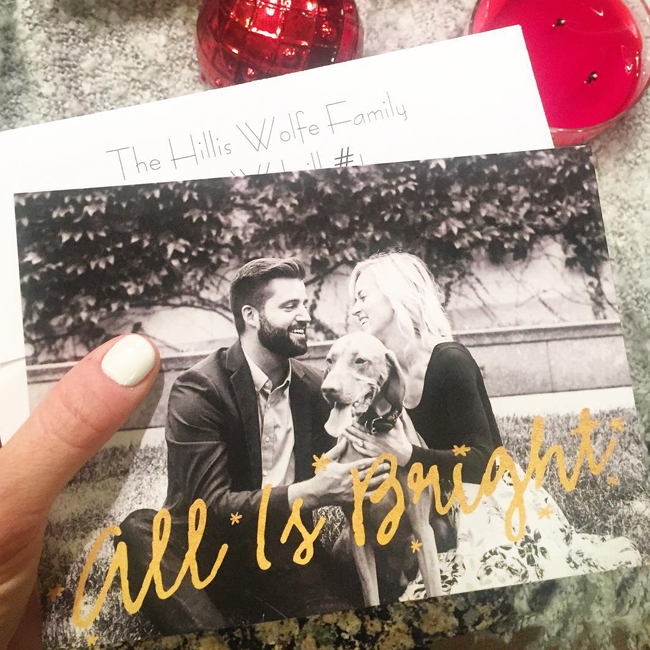 Bit by the holiday crafting bug? Check out our 5 Reasons Why We're Loving Black and White, and DIY Envelope Liners.
We love seeing what you come up with! Please tag us @SnapfishUS and #snapfish on Facebook, Instagram & Pinterest. Check out the Snapfish site for even more custom gift ideas.