We love the classic collage print look, and you create unique collage prints of all your favorite pics with all the fun collage layouts we offer.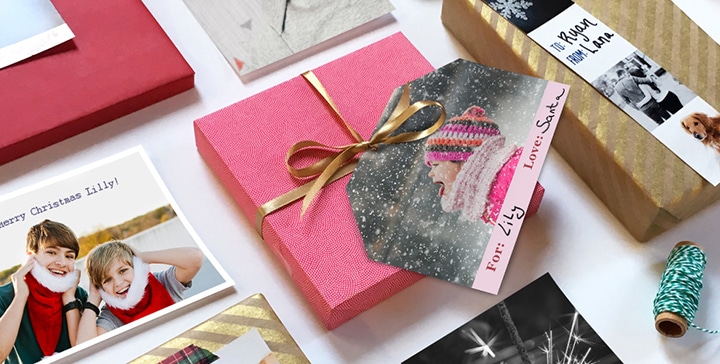 We're sharing five DIY tricks that will transform these fun collage photo prints into gift tags for an effortless handcrafted Christmas.
1. Fa-La-La-La-Layouts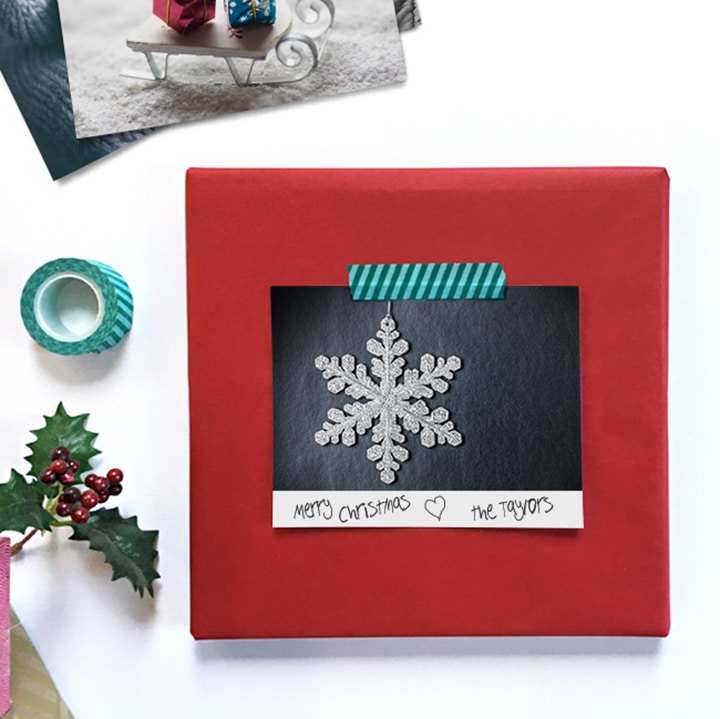 Select the 4×6 collage print size to begin. In the builder, choose Layouts from the left tray. Click the thumbnail with the bar of white space on bottom. Upload a wintery photo, and wait for photo delivery day to pen your greeting with a permanent marker.
2. Merry Text-mas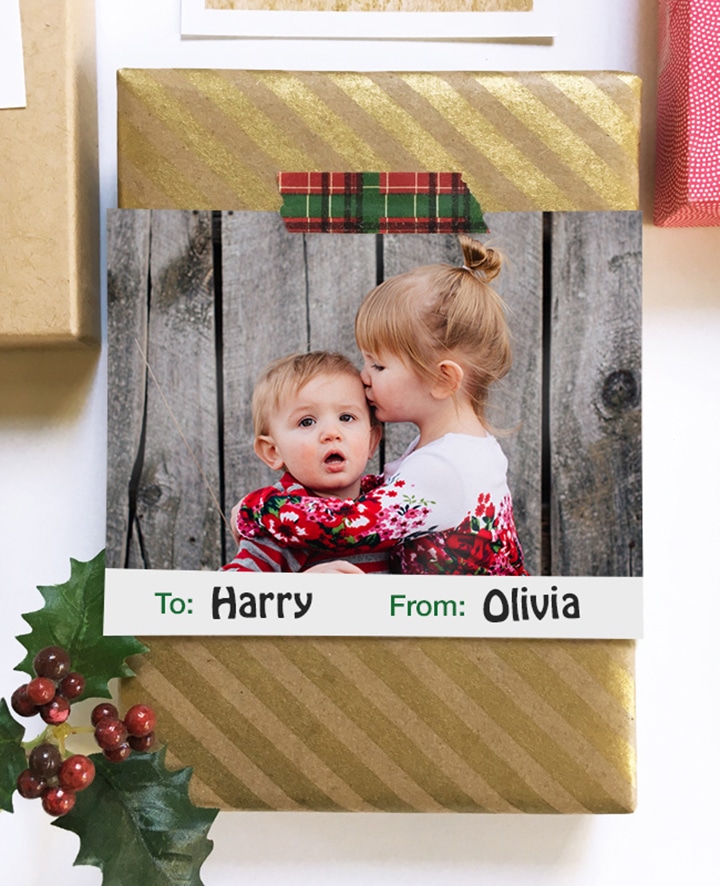 Use the same collage photo layout as #1; just add a text box on bottom. We typed in "To:" and "From:" so we can write in names by hand. Customize font and colour to match your wrapping paper.
3. Happy Hue-lidays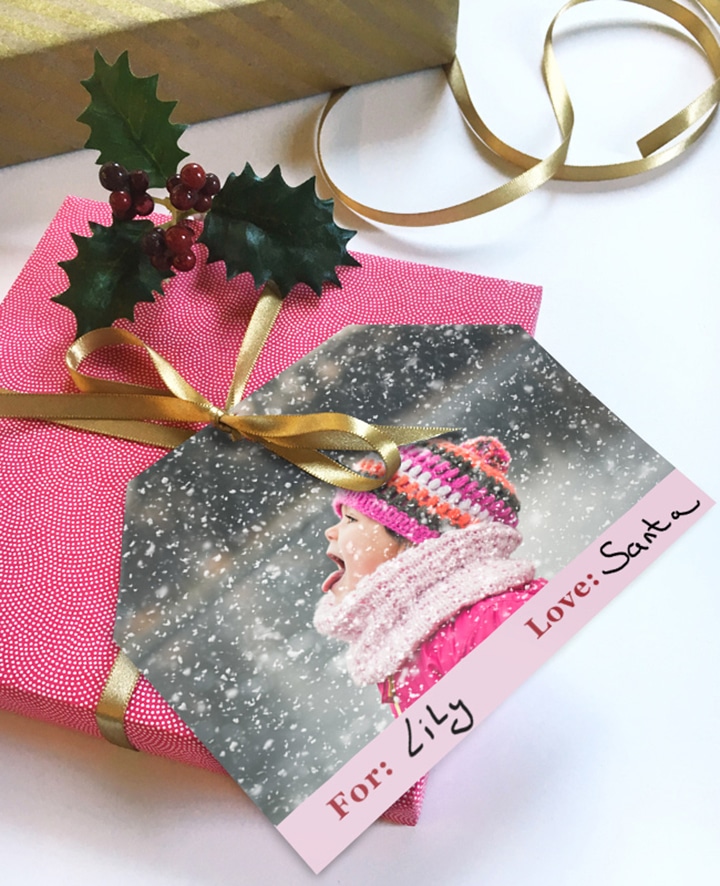 Select a background color to add pizzazz to your label. Want to up your gift game? Cut off the corners and punch a hole to turn your collage print into a gift tag!
4. Write Christmas Messages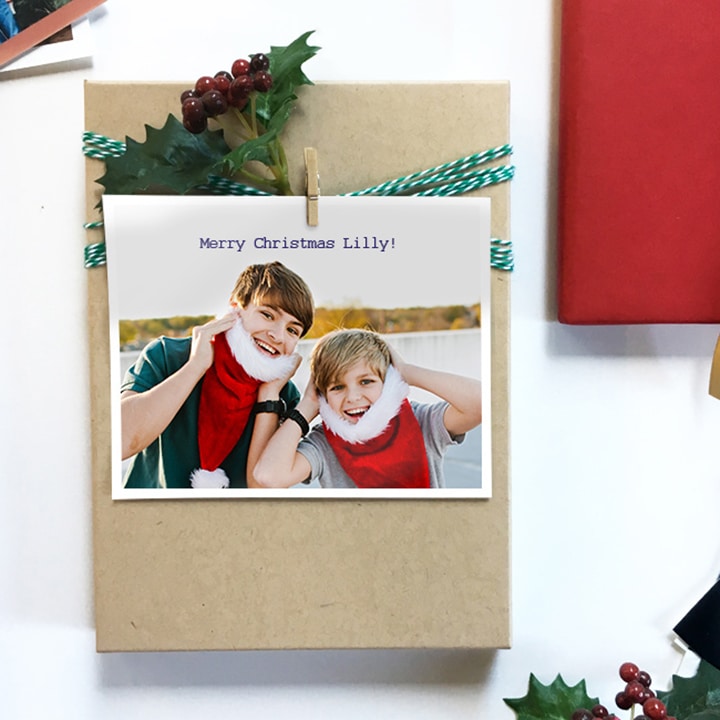 Add a text box anywhere on the collage photo and write your heart out on this gift tag. Use a funny photo from Christmas' past for extra laughs!
5. Photo Booths A-Printin'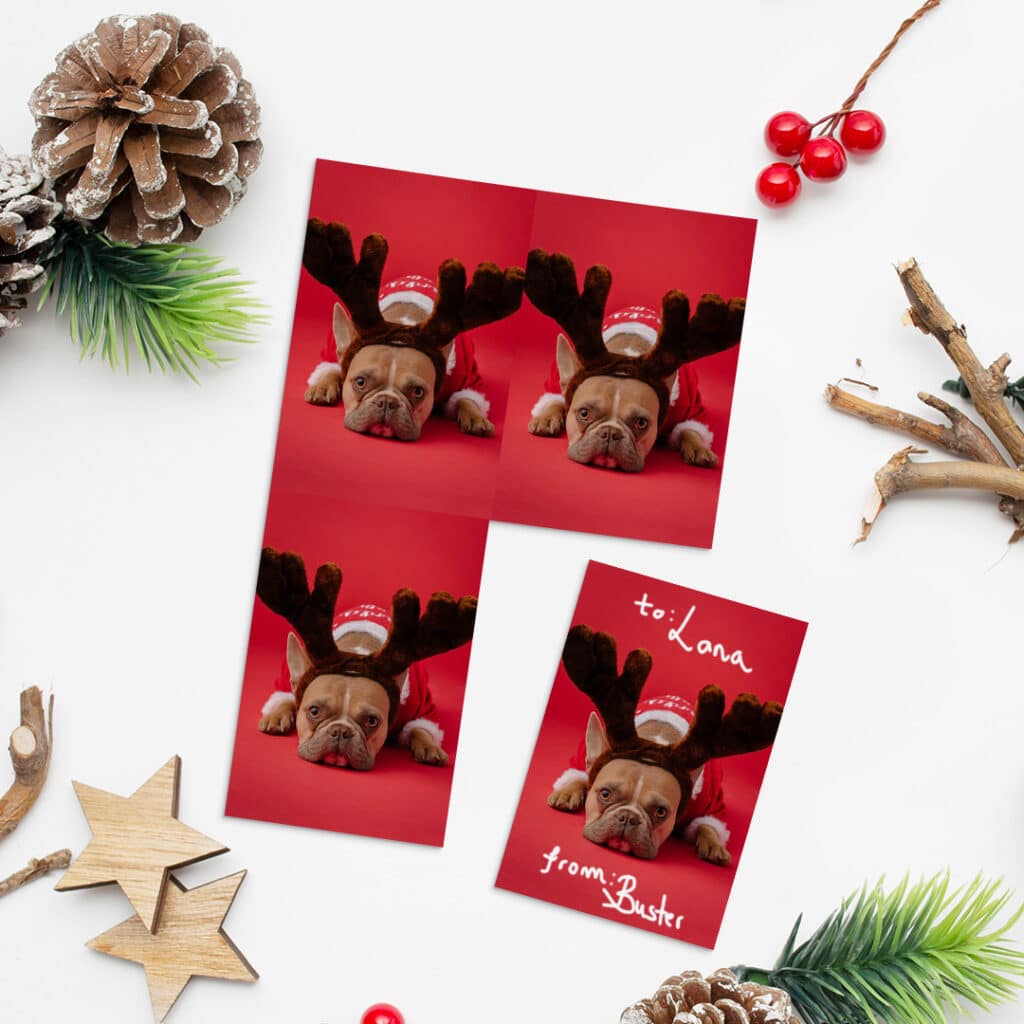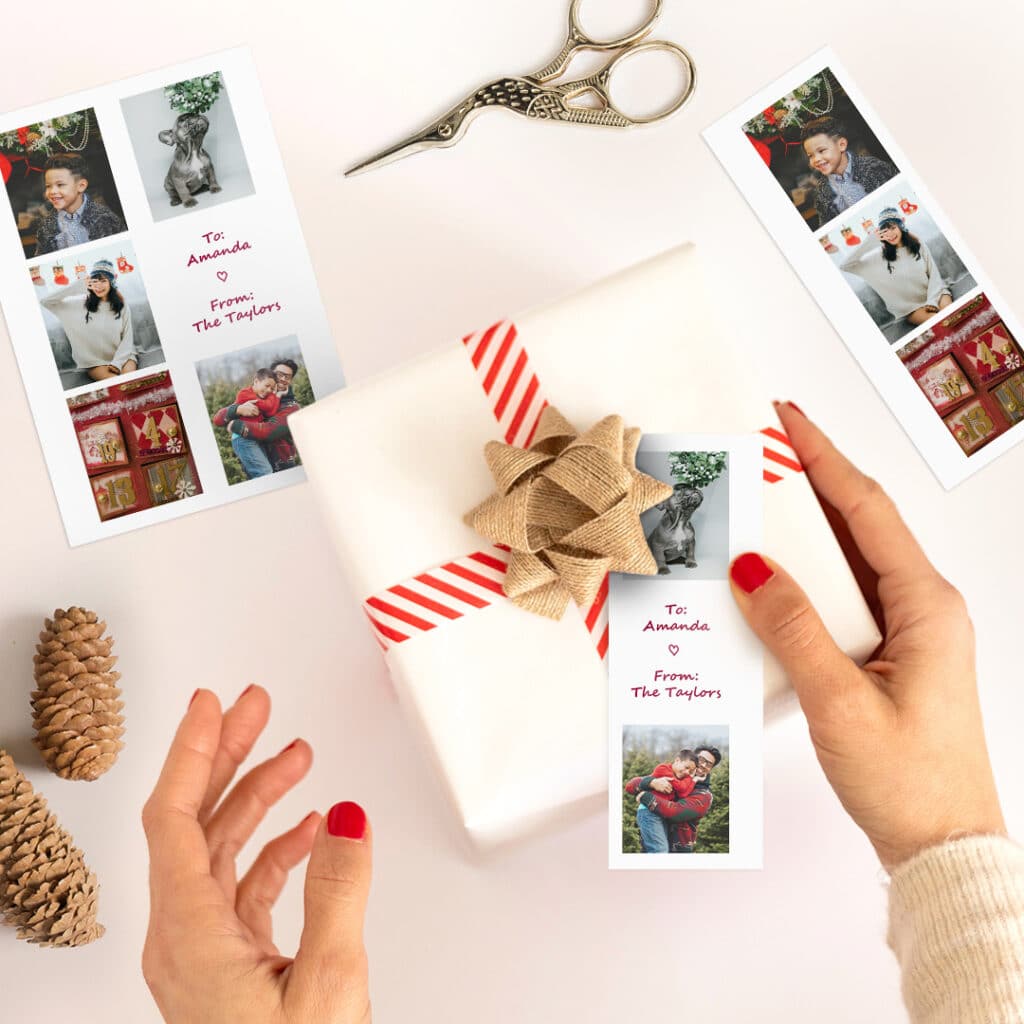 Print your collage snaps like those retro photo booths of yore (or order our new Magnetic Photo Booth Strips)! Select the 5×7 collage print size and fill the left and right columns with photos. If you want to include text, click on a gray photo box to delete. When your print arrives, cut that photo "strip" off with a paper cutter. Attach washi tape to secure your unique gift tag.
What other creative ways are you using collage prints? Share your ideas with us on Facebook and Twitter.
Need inspiration for holiday gift ideas? Browse through our Christmas Catalog.