We love ordering calendars this time of year. We always make quite a few: one for the office, two for home, five more for family members—they have the extra bonus of being great gifts, too! Whether you're a seasoned calendar maker or creating one for the first time, read on to learn about the amazing calendars we have in store.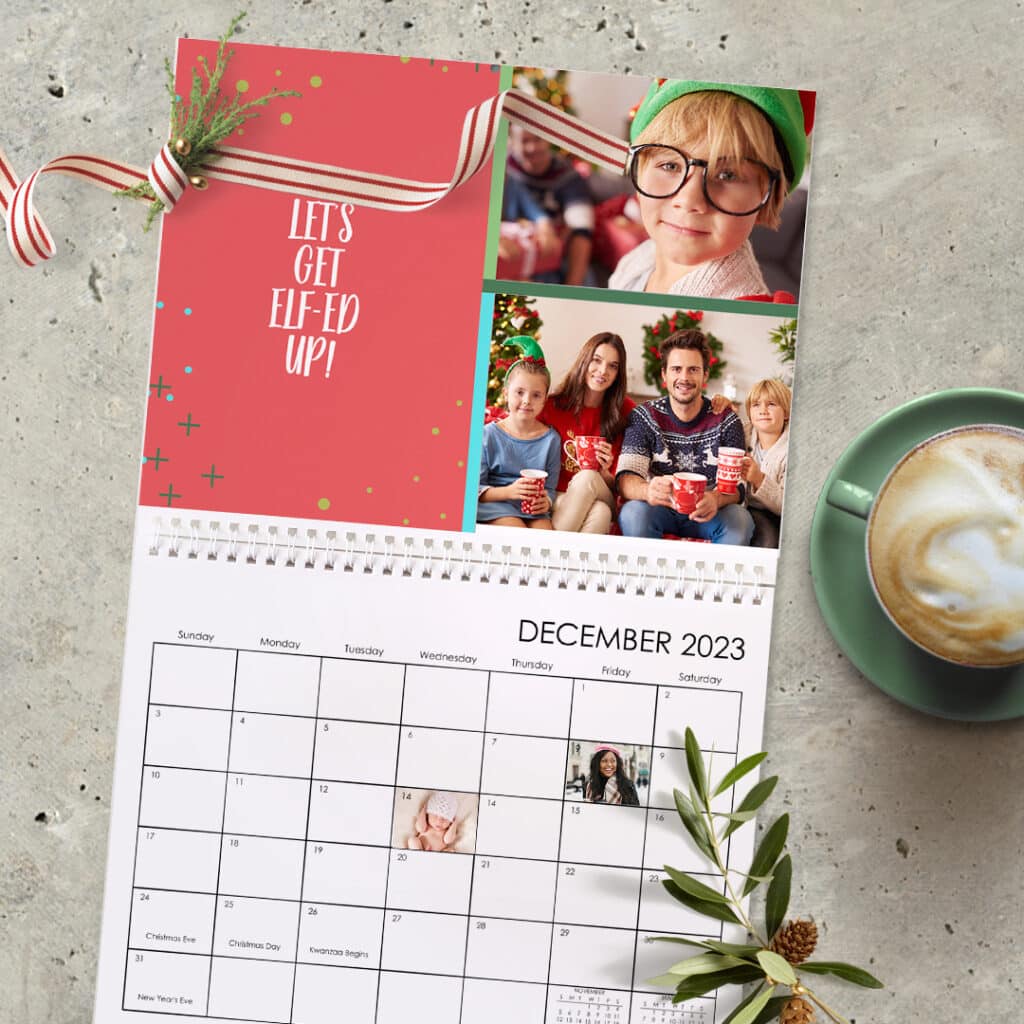 The best-selling 8×11 Snapfish calendar is a fun and unique way to share photos and keep track of important dates. Mark birthdays, anniversaries, and other special dates with personalized photos and text right on the calendar grid. The calendar pages are printed on high-quality paper to bring your photos to life. (Tip: you can choose which month you want your calendar to start.)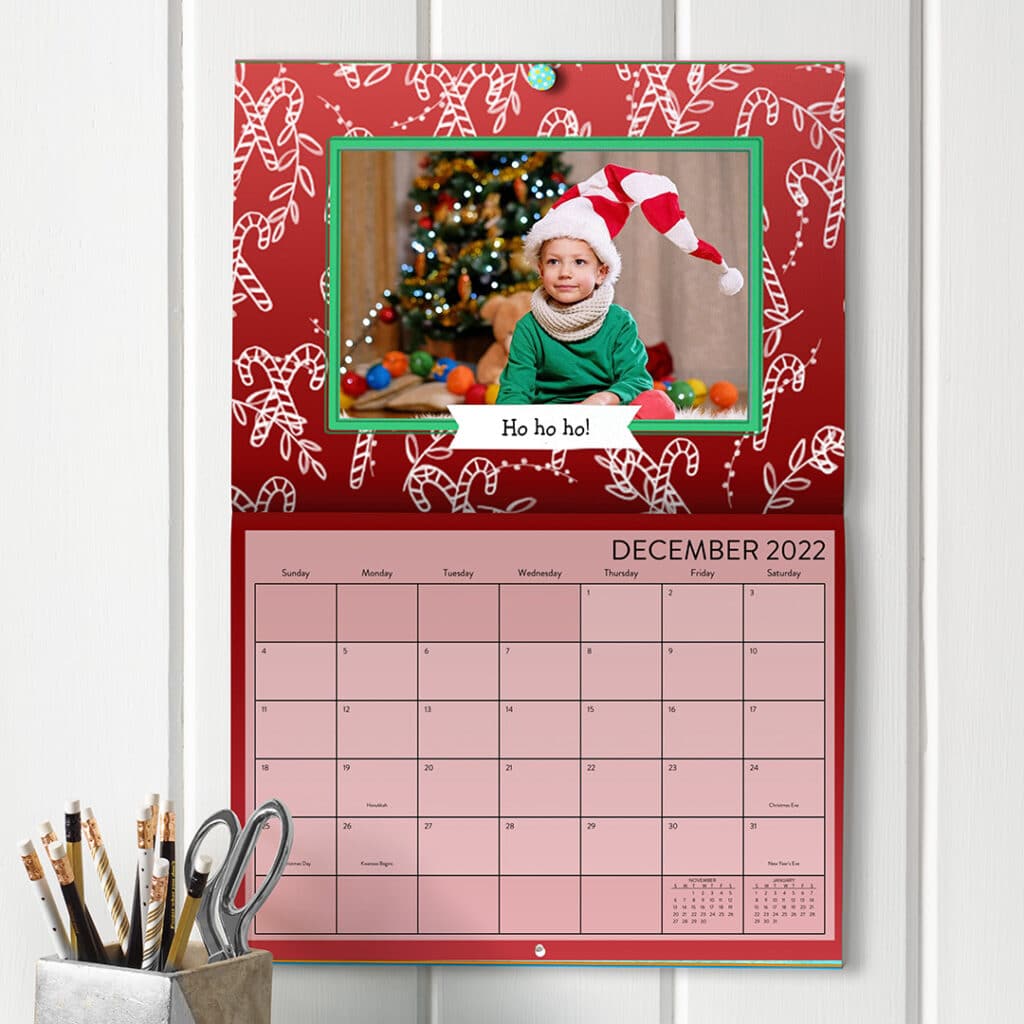 We're excited to introduce a new calendar for this holiday season—our 9×12 Premium Wall Calendar! Printed on rich matte cardstock, this calendar soaks up color so your photos and designs really pop. We've also swapped out the spiral coil for seamless binding to give it a more modern look, so you're not just getting a calendar, you're also getting a piece of art. Why not put one in every room?
Check out a few of our favorite new designs below: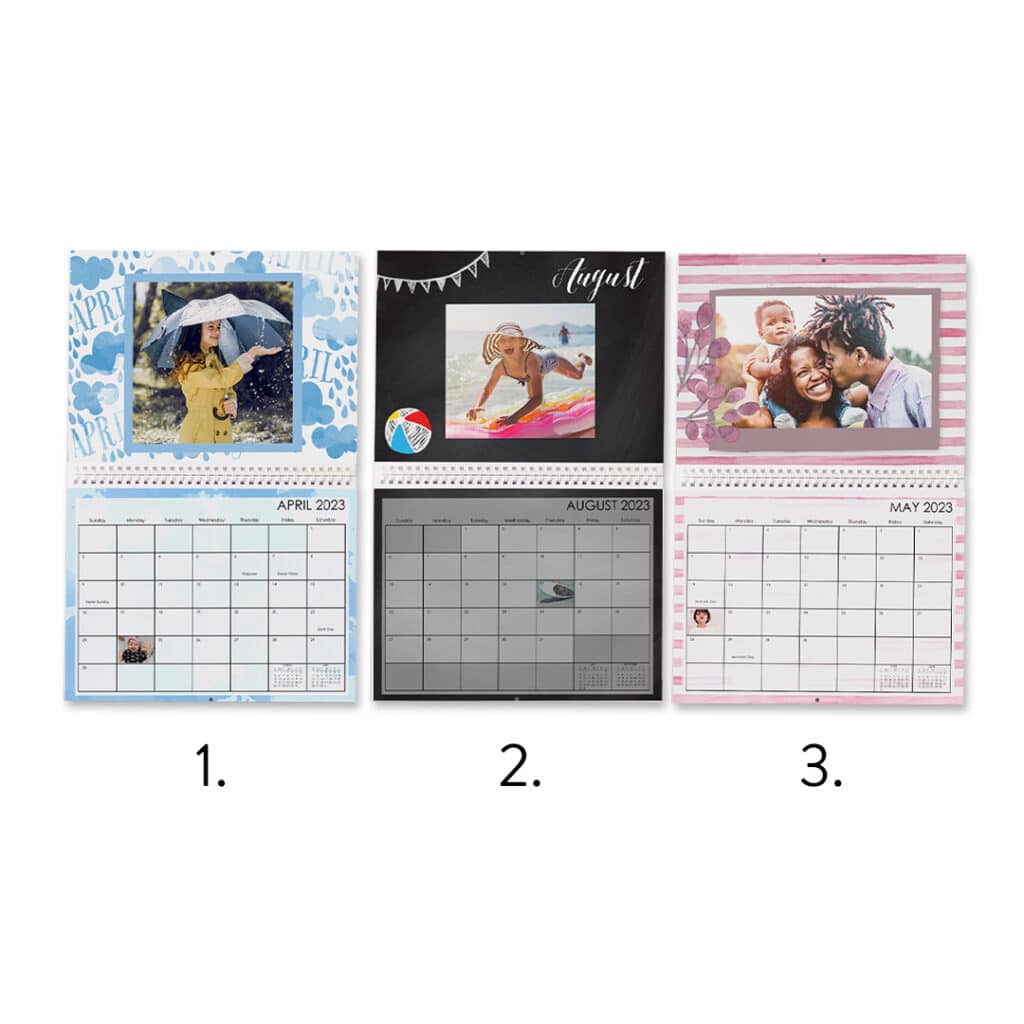 Designs: 1. "Seasonal Watercolors" 2. "Chalkboard Seasons" 3. "Pressed Flowers"
We love seeing what you create! Fill up your Santa bag and share all the photo fun on Instagram with #snapfish.
P.S. Check out these calendar beauties and more gifting goodies in our 2022 Holiday eCatalog.
We love seeing what you come up with! Please tag us @SnapfishUS and #snapfish on Facebook, Instagram & Pinterest. Check out the Snapfish site for even more custom gift ideas.