Up your Christmas and holiday card game this year and include a personalized family update on the back of your cards. You're probably brimming with milestones and celebrations to recount, and making a card on the Snapfish app is an easy way to share every last detail.
Download the Snapfish app and check Christmas cards off your to-do list.
1. Create the front of your card.
After selecting that perfect photo for your holiday card, tap and drag it from the well and into the grey photo space. Don't forget to remove the sample text and include your family's name.
2. Copy and paste your message into Snapfish app.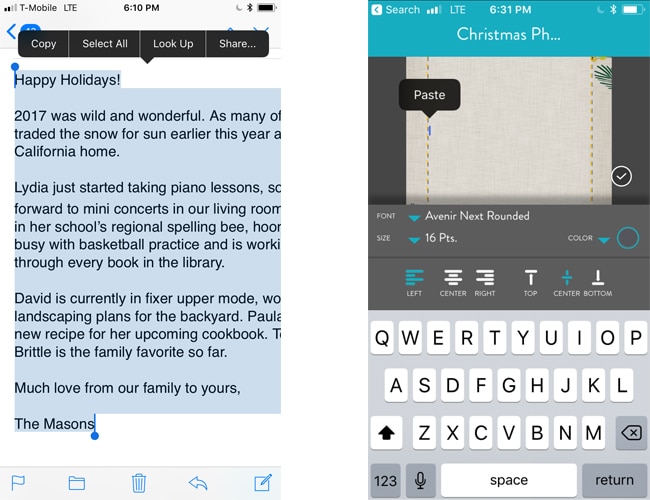 On your desktop, write out your family note in an email (or Word doc) and send to yourself. In your email app, open up the email and highlight the text. Tap "Copy." Switch back to the Snapfish app; click the arrow to flip the card over. Select a text layout in the Color & Layout tab. Tap the text area and paste the message into the text box. Nicely done!
3. Customize text.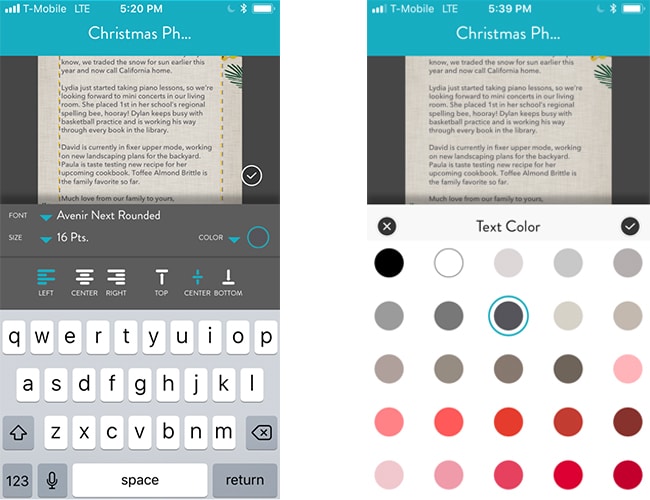 Choose from our collection of fonts, change type size, and browse colors until you love how it looks. Adjust text box size to find a good fit.
Pro Tip: All 5×7 Flat Stationery Cards are designed with beautiful coordinating patterns on the front and back. Some back of card designs lend themselves better to text than others. Opt for light patterns that pair well with dark text, or go with solid colors with a design around the edges.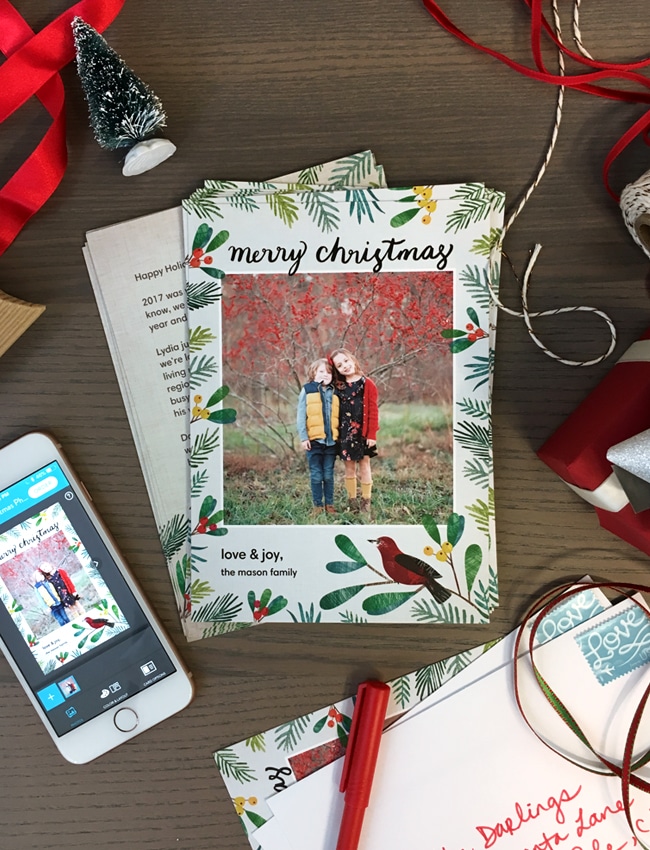 It's that easy! Tap "Order" to pop your finished card in the cart, and use code SOCIALBF to save 75% on card orders of $40 or more (until 11/24)!
Get started and download the Snapfish app! We love seeing what you create. Tag @SnapfishUS and #snapfish on Instagram and we'll share our favorites.