Give everyday school supplies a playful spin with personalized stickers! From labeling a lunch bag to keeping order in the classroom, beat those back-to-school blues by making organization fun for your kids.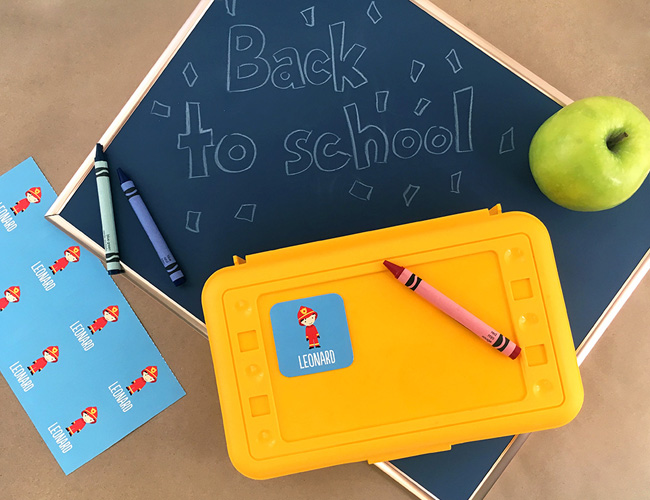 Personalize your stickers with cheerful fonts and colors with the text tool. Then choose from hundreds of backgrounds and embellishments to really make 'em pop. Check out our ideas and dream up your own sticker designs!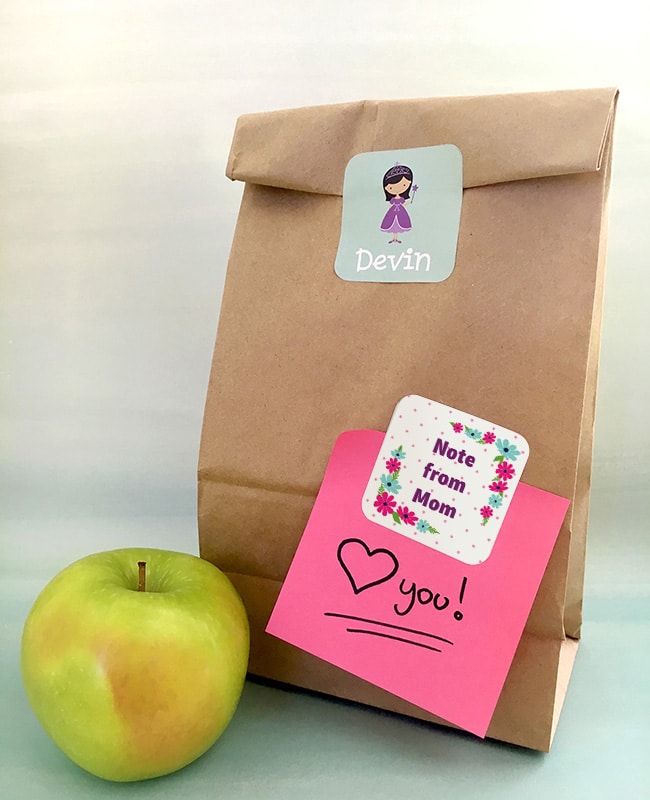 Label a lunch: Trading sandwiches just got more fun!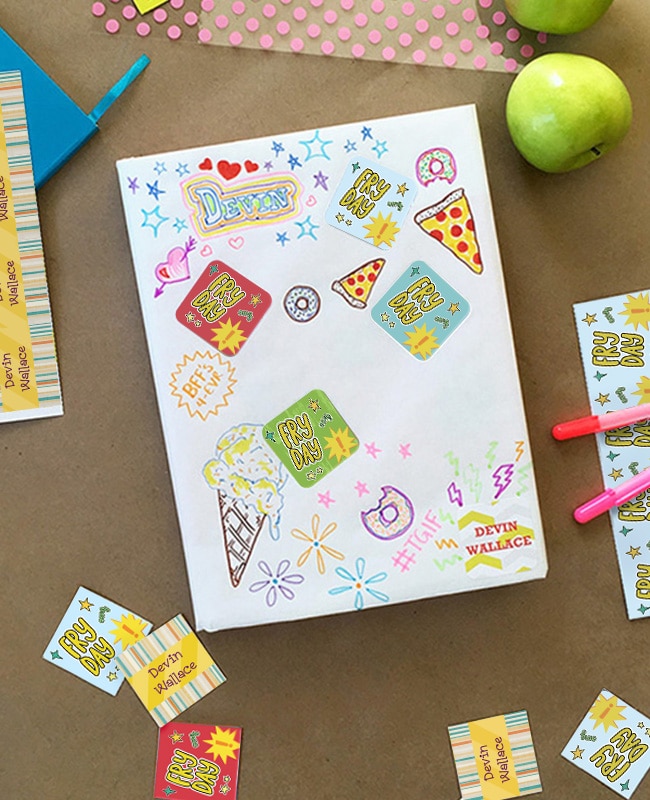 Jazz up covered textbooks: Encourage your child's creativity!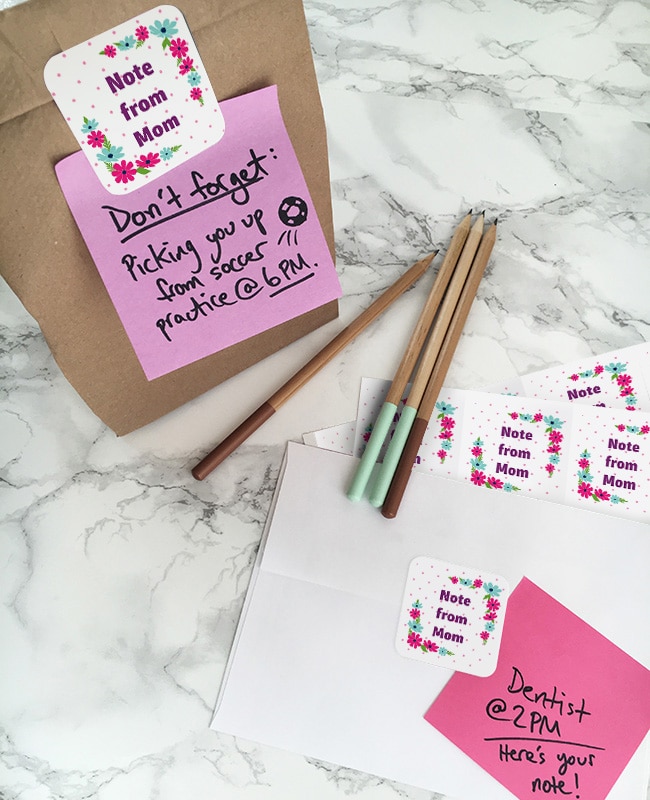 Notes from home just got cool: Stick on something sweet (or seal a note for the admin's office)
There are so many fun ways to use your stickers, even beyond back-to-school. Here's a handful to get started:
– Make a monogram to personalize your stationery set
– Seal envelopes with a snapshot of a silly face
– Create save-the-dates for guests to stick to their calendars
– Label that summer batch of homemade jam
– Tidy your filing system by organizing office folders
– Create gift tags for goody bags at birthdays
– Show kids where to keep their belongings by labeling hooks in the mudroom or cubbies in the hall closet
Can't wait to create? Make your stickers now!
We love seeing what you come up with! Please tag us @SnapfishUS and #snapfish on Facebook, Instagram & Pinterest. Check out the Snapfish site for even more custom gift ideas.