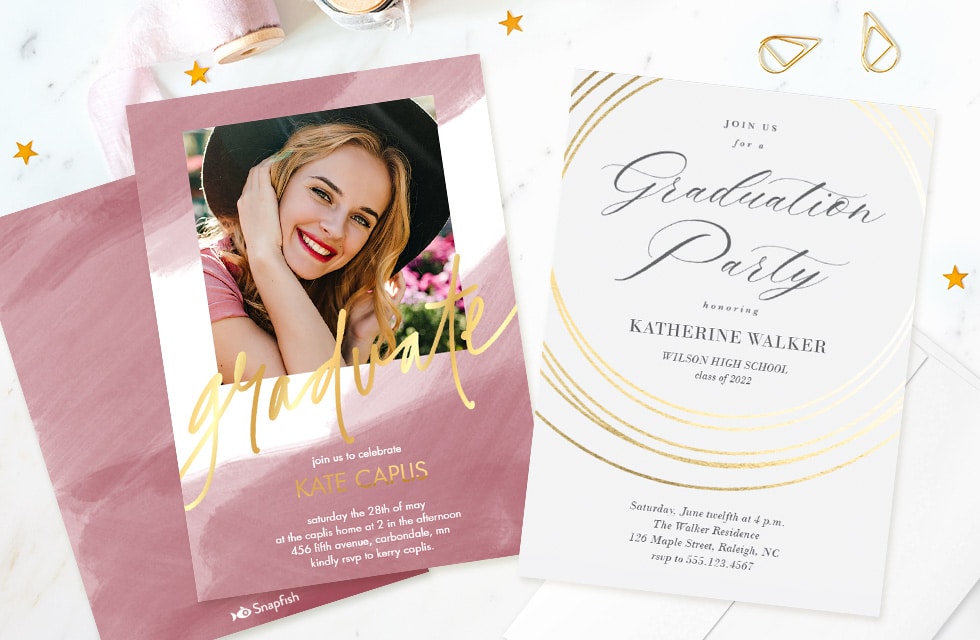 Commemorate your child's big milestone with unique, personalized graduation invitations. To help you get started, we've curated a list of ten of the most inspiring (and easiest to create) custom graduation invite designs. These will make your family and friends excited for the graduate (and the ceremony!), while making your grad feel celebrated and ready to enter the next chapter of their life!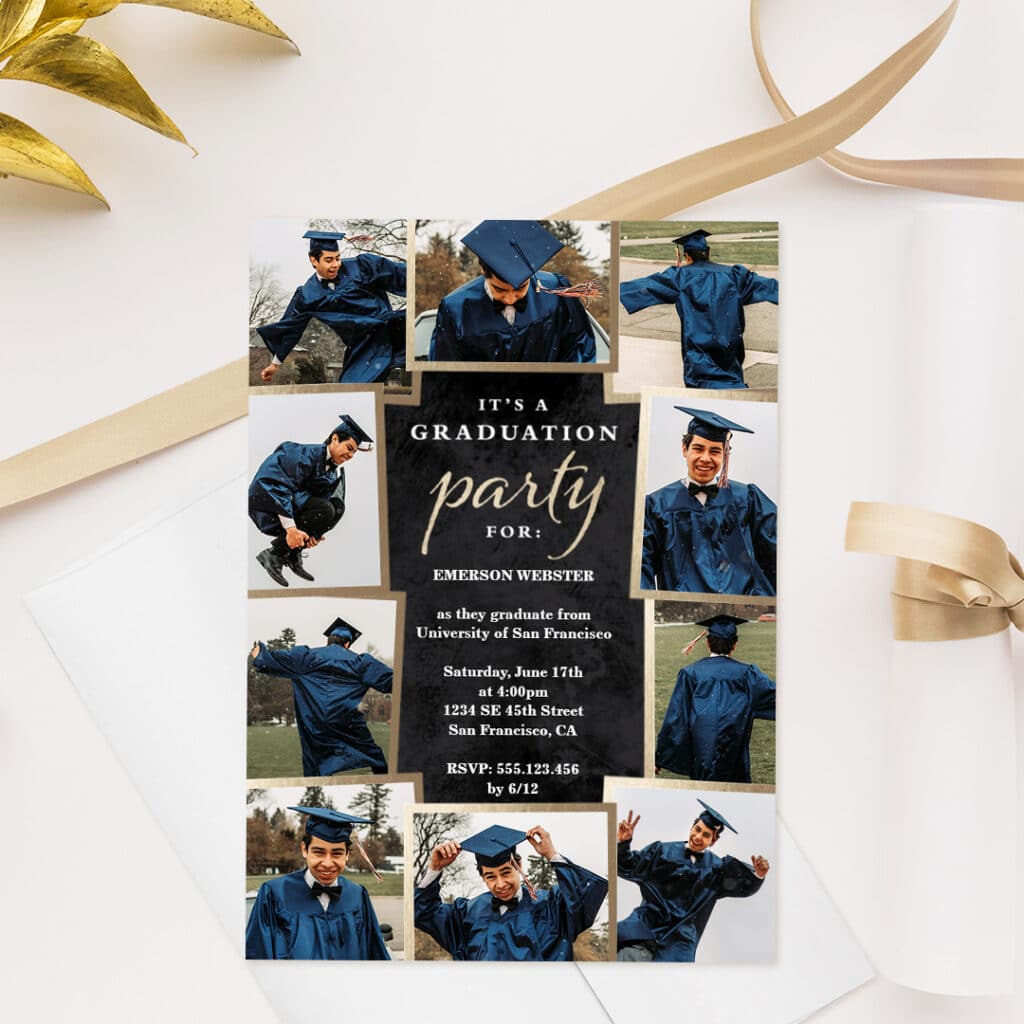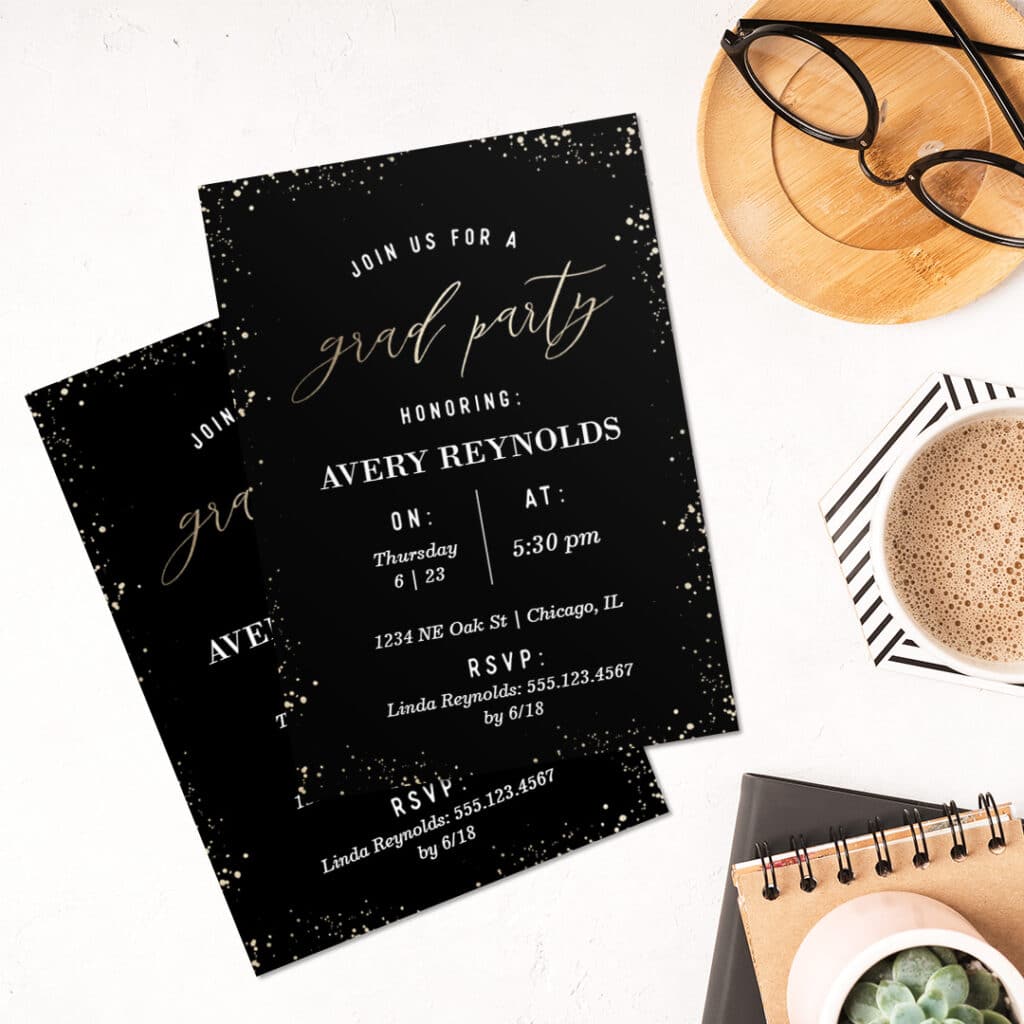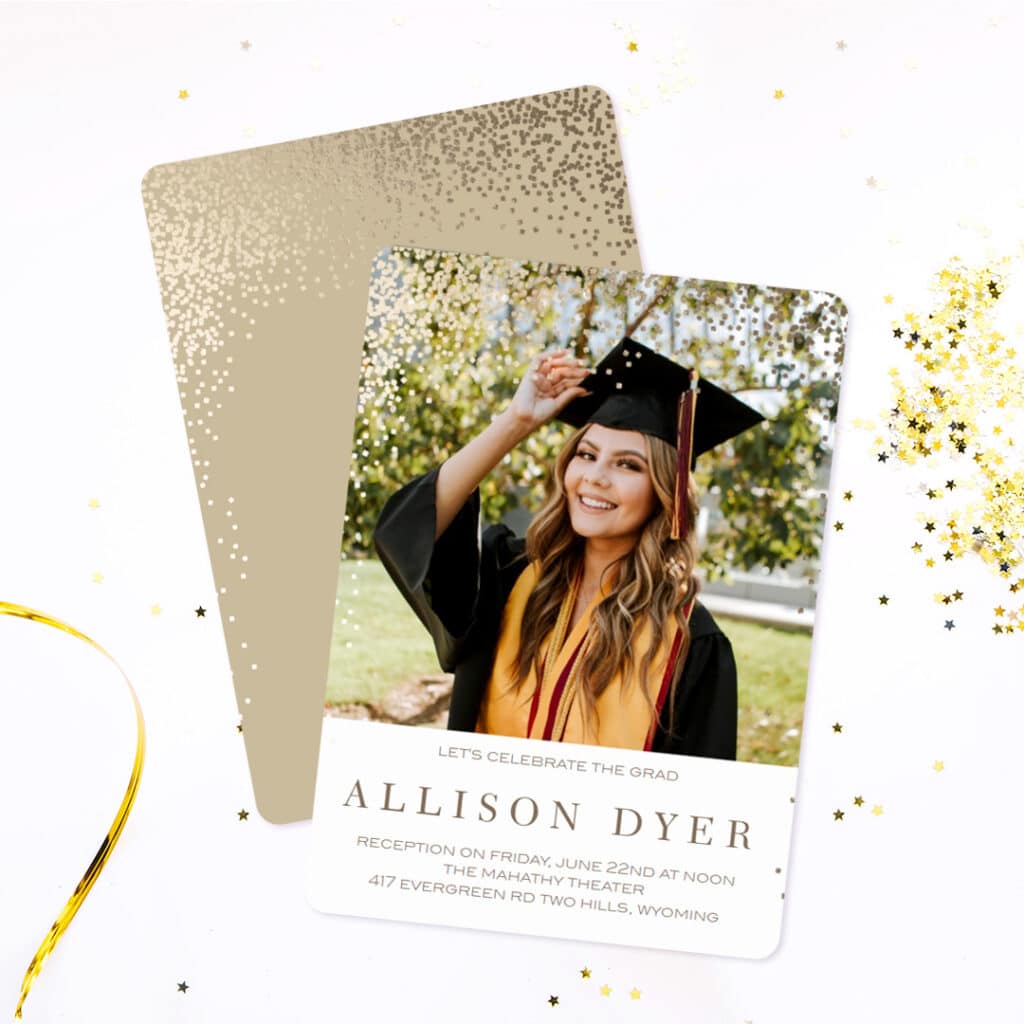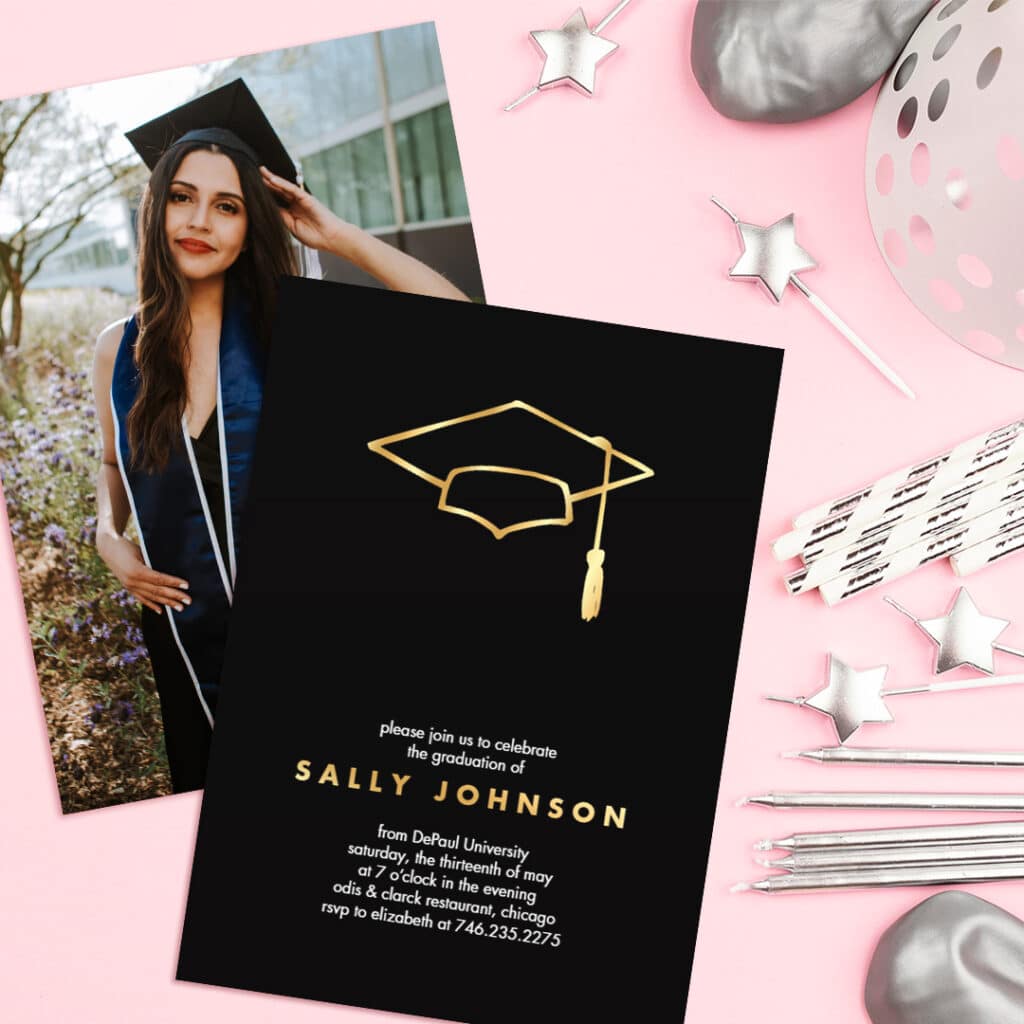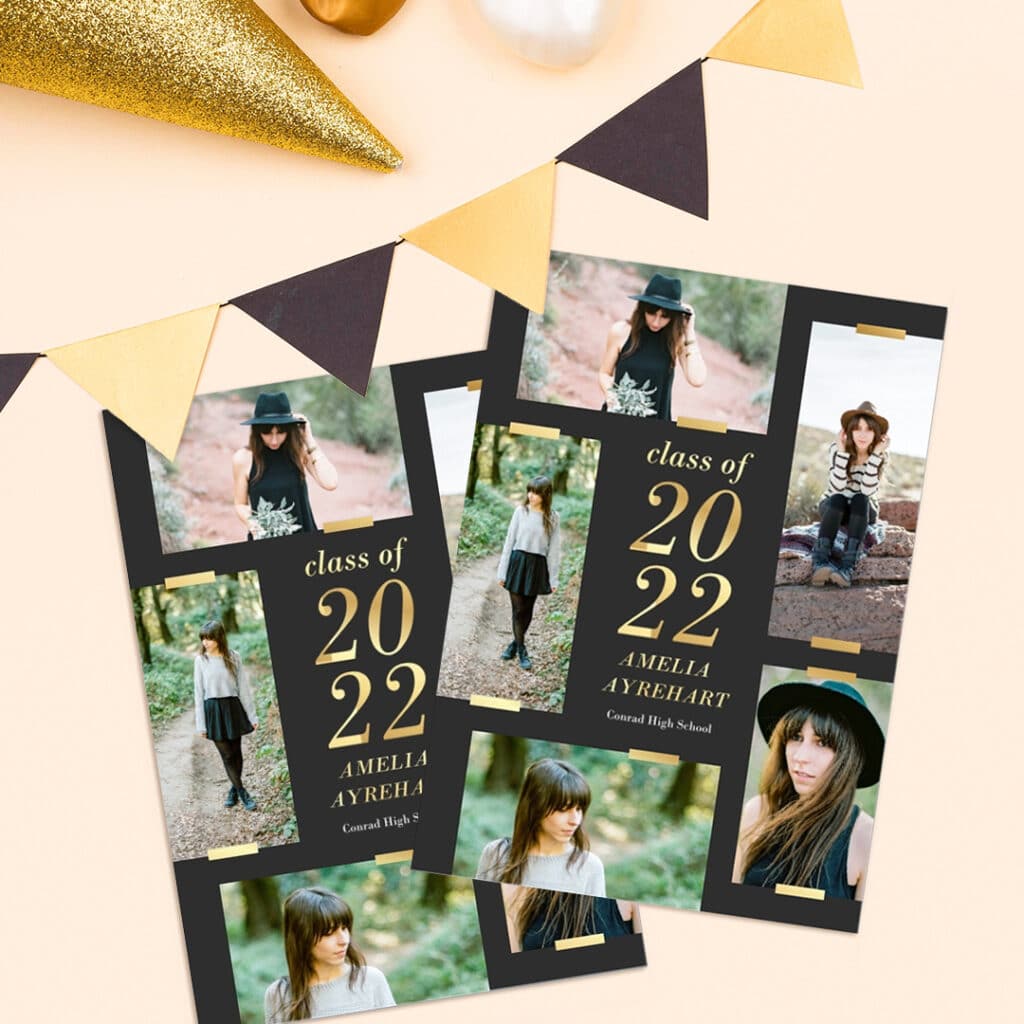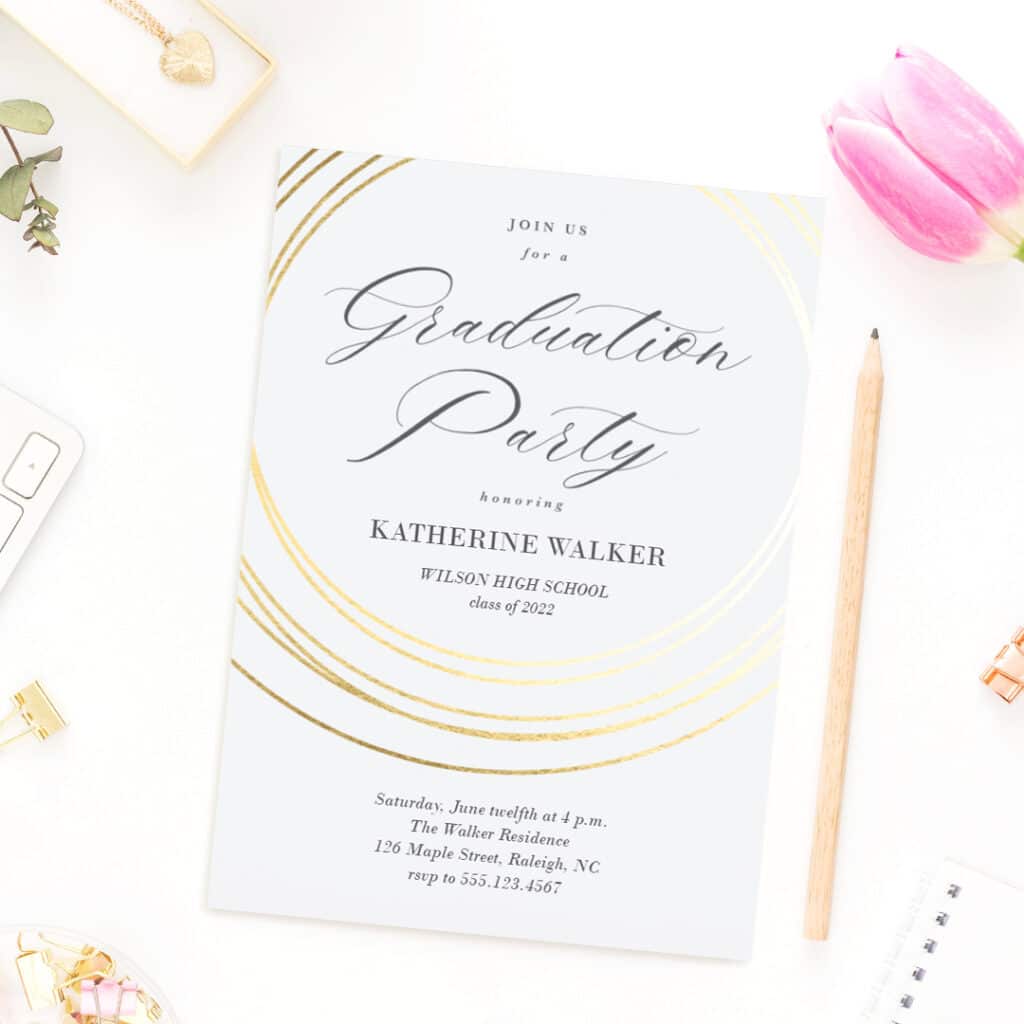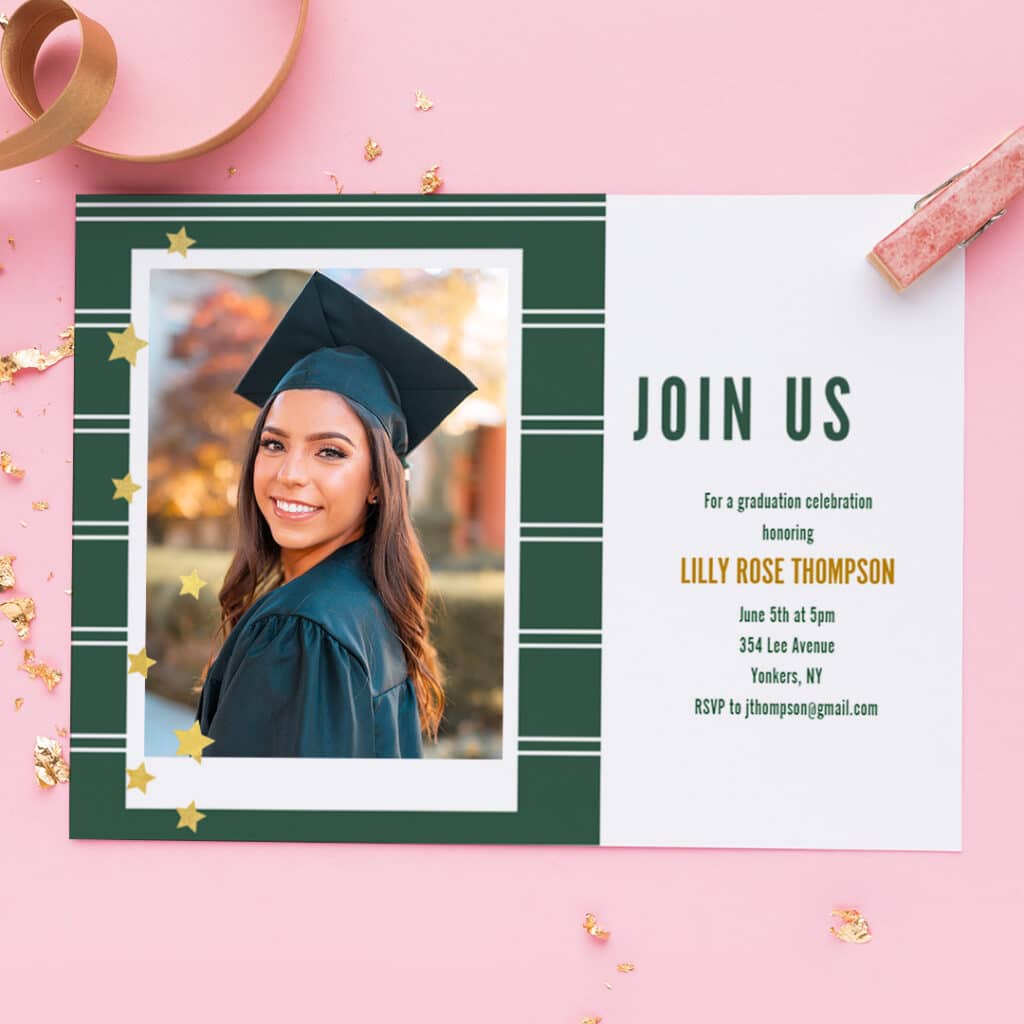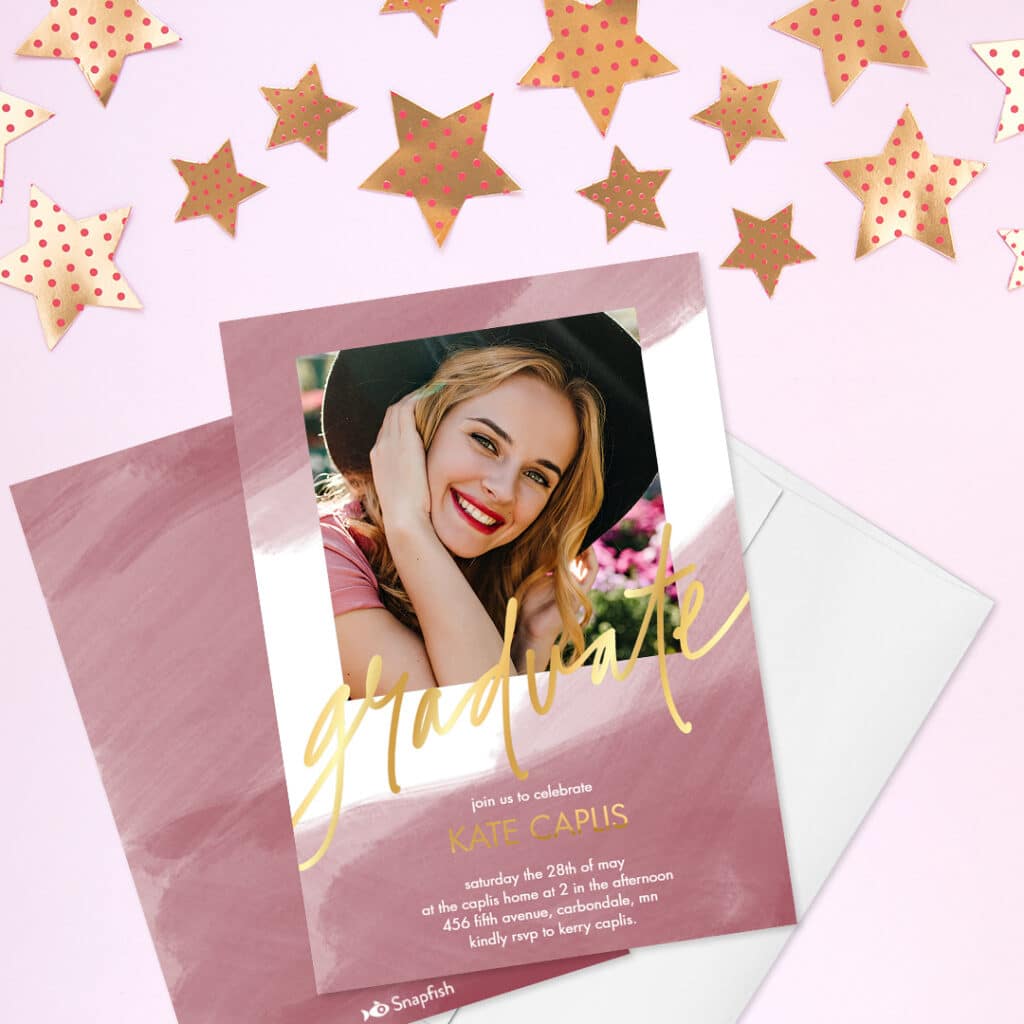 Don't forget to get your graduate an awesome graduation gift! From gorgeous wall art to clothing, office supplies, business cards and photo books, we have a ton of ideas for you to easily personalize and celebrate their many achievements and milestones.
What did you choose for your grad? Share it with us on social media!
We love seeing what you come up with! Please tag us @SnapfishUS and #snapfish on Facebook, Instagram & Pinterest. Check out the Snapfish site for even more custom gift ideas.