'Tis the season to sprinkle some holiday cheer throughout your home. Luckily, we've got new Christmas tree ornaments to make some holiday sparkle and your tree fun.
One of a kind ornaments for every type of tree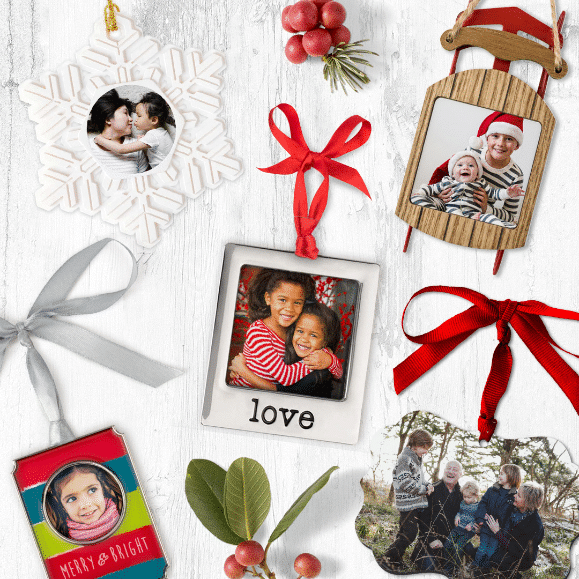 Your personalized Christmas ornaments will create a truly unique tree that will keep your home and hearts aglow all throughout the holiday season. Check out newest Christmas tree ornaments. Introducing the 2022 Christmas Ornament, the Rustic Mitten Ornament, the Rustic Snowflake Ornament, and the Copper Wire Star Ornament. Don't forget our popular Sled Ornament & Christmas Stocking Ornament.
Twinkle, twinkle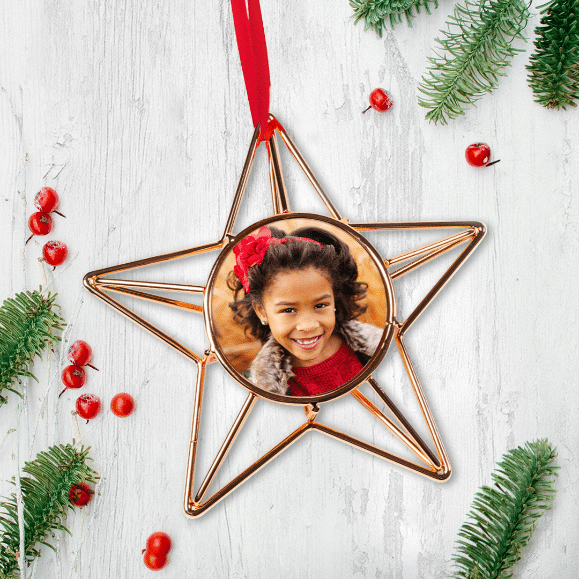 Add some sparkle to your tree with this stunning star ornament. With the bright copper color and red satin ribbon for hanging, this one sure feels festive!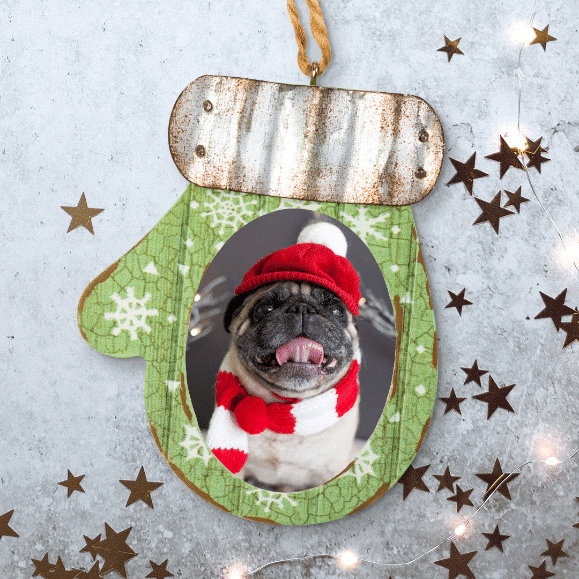 Give your Christmas tree a modern update with our Rustic Mitten Ornament, ideal for those heart warming photos.
Our Christmas gifts are guaranteed to up your gift-giving game and are so versatile that they work for all manner of family members and friends.
However you decorate your Christmas Tree this Holiday, don't forget to share! We'd love to see your ideas and creations.
We love seeing what you come up with! Please tag us @SnapfishUS and #snapfish on Facebook, Instagram & Pinterest. Check out the Snapfish site for even more custom gift ideas.
*Bonus points if you share them with photos of Santa and his reindeer!