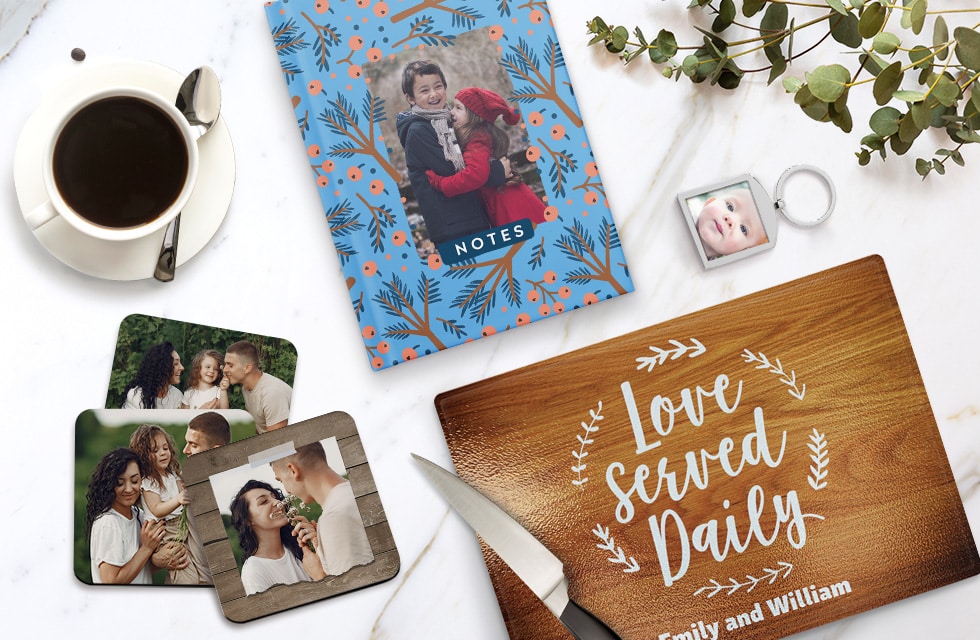 Whether it's a print, photo book or poster, you're bound to enjoy holding, hanging up, putting down and staying warm and toasty with a tangible, high-quality version of your favorite moments. Our range of personalized clocks, coasters, kitchenware, desk sets and t-shirts will have you feeling (and looking) your holiday-best!
Coast to coast(er)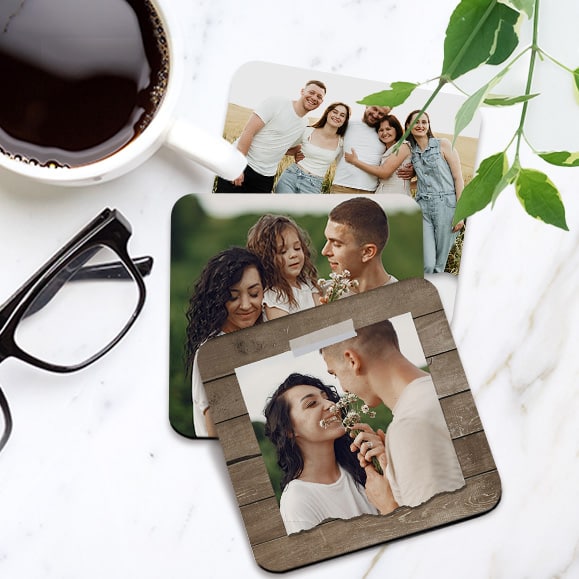 These personalized stone coasters are so chic and also make a perfect housewarming or hostess gift! Top Tip: Team them up with one of our many customized mugs, water bottles or insulated drinkware products.
Wrap it up
Perfect for road trips, living rooms, camping and weekends at the cabin, our personalized Arctic Fleece and Plush Fleece custom blankets will keep you warm long after the fire goes out.
Timeless
Time flies when you're having fun with your own personalized Wall Clock. It makes for an amazing housewarming gift, wedding gift, or personalized gift for any occasion. The options are endless for customizing this clock to liven up the décor of any dorm room, kitchen, child's room, office, classroom, or family space.
Cozy kitchen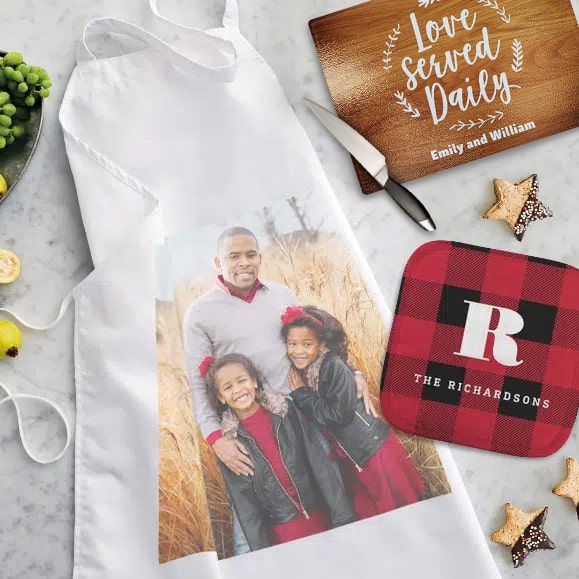 Spice up your kitchen decor with adorable custom aprons, tea towels, cutting boards and pot holders. Matching designs available across many products. Or create your own.
Work the room
Make the everyday more fun in your workspace with decor that puts your favorite photos front and center. Compliment your new office decor with sleek business cards, custom notebooks & journals, personalized stationery and keychains.
To a tee
What better way to show off the ones you love or your favorite vacation than with a custom photo tee in comfortable, high-quality cotton? Our personalized t-shirts are available in a range of sizes from small to XXL.
The best thing about this list of bestsellers and new personalized gift ideas is that these items will work not only for your own living and work spaces, but will also work perfectly as easy yet thoughtful gifts for friends and family!
Whatever personalized gifts you create, please share. We love seeing all your ideas & creations!
We love seeing what you come up with! Please tag us @SnapfishUS and #snapfish on Facebook, Instagram & Pinterest. Check out the Snapfish site for even more custom gift ideas.