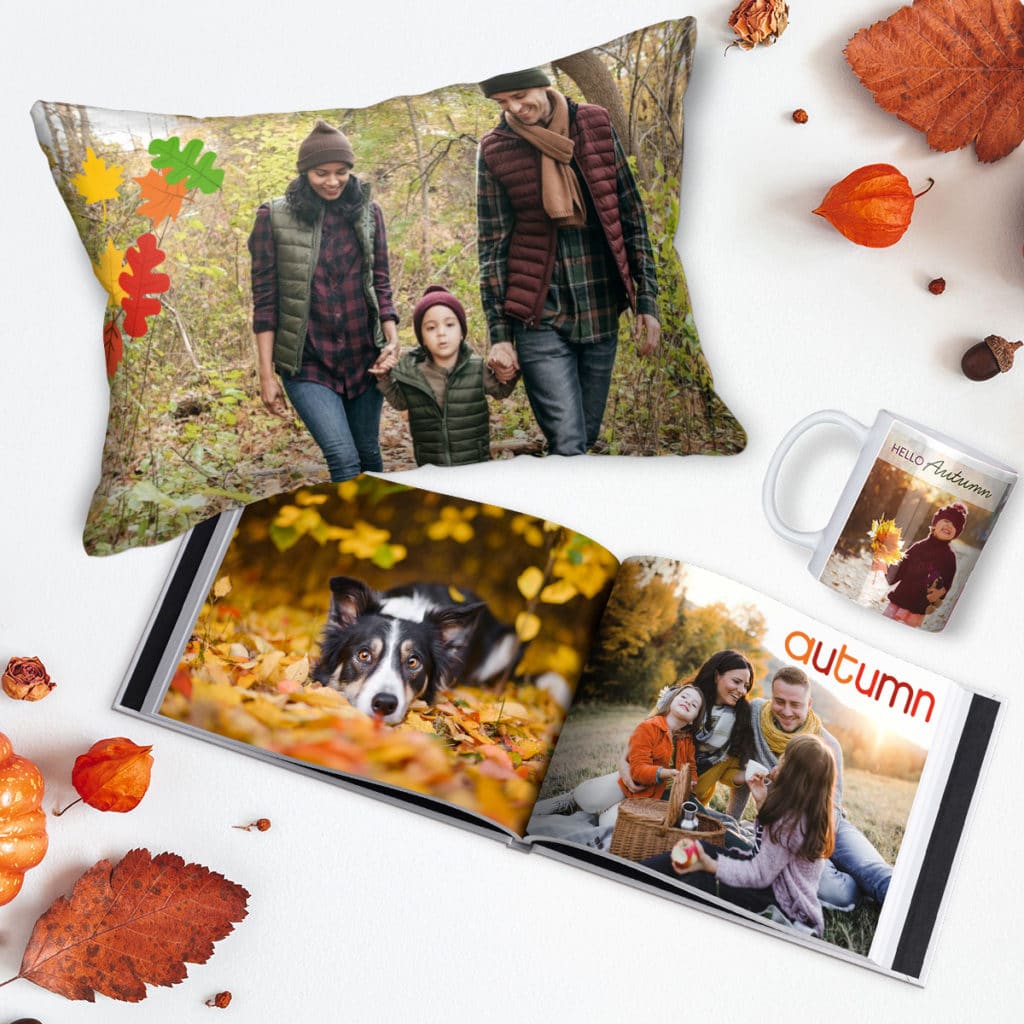 Out of the four seasons, summertime usually gets all the glory with its blue skies, warm weather, and seemingly endless vacation fun. However, a lot of people believe that fall is the best season of them all! Who doesn't love cozy sweaters, pumpkin spice lattes, and crisp, cool air? So, if you're head over heels for fall, we've got some tips + tricks to help you document all your awesome autumn activities. 
Fall Photo Inspiration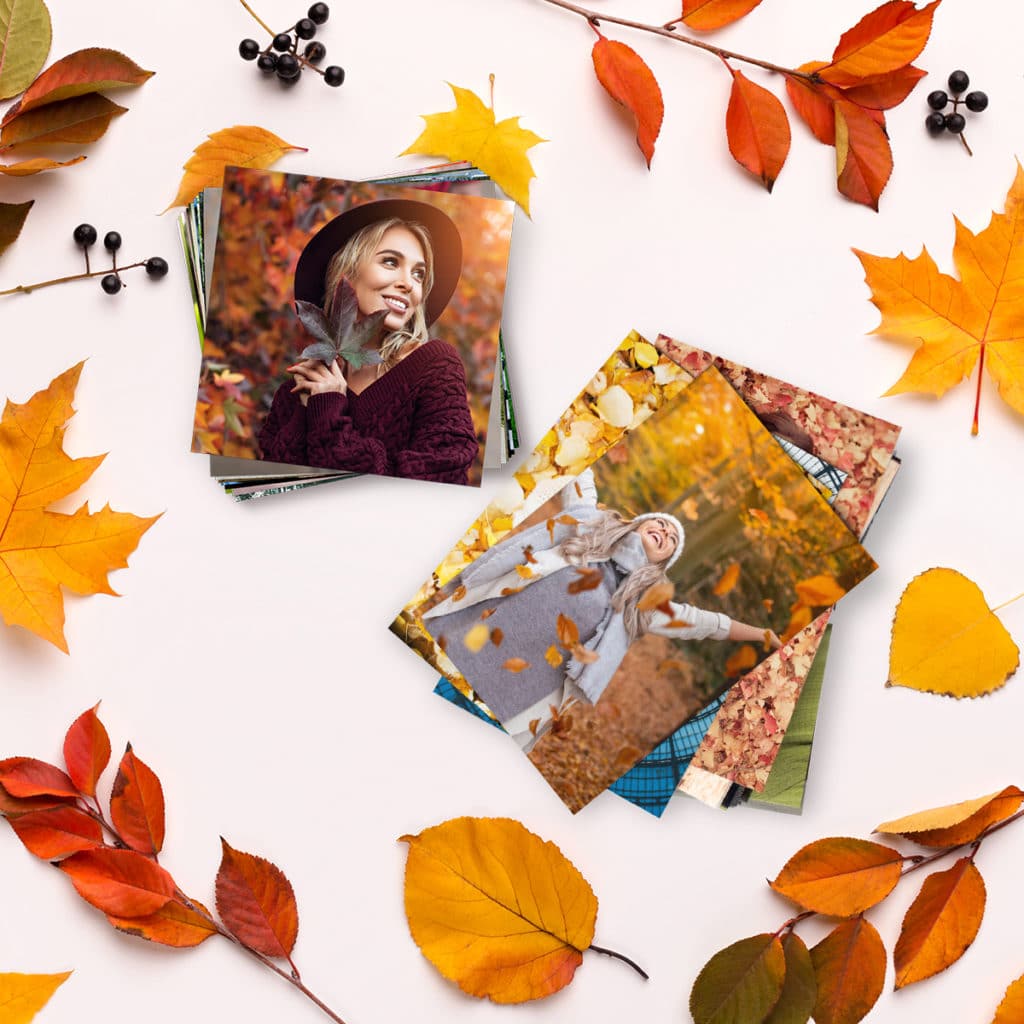 Fall foliage — There's something magical about watching the leaves change color as soon as the first hint of chill hits the air. Green leaves transform into warm, rich hues of yellow, orange, and red. These colors make for an amazing backdrop for your photos! If you're taking portraits there are so many ways you can incorporate leaves into your image. Try to take photos of your subject standing near or leaning against trees that have changed color. If there are lots of leaves on the ground, have your subject throw them into the air and capture the moment. You can also change perspective and have them lay on a pile of leaves while you take an overhead shot. If you're taking nature photos, look for single trees that have turned colors before all the others around them. Or, take close up shots of fallen leaves against green grass or a city sidewalk.
Fun on the farm — Since fall is all about a bountiful harvest, farms are the perfect backdrop for your photos. Showcase fun around the farm with pumpkin patches, apple orchards, corn mazes, and hayrides! You can also take photos near barns, wooden fences, tractors, and hay bales for a rustic, rural look.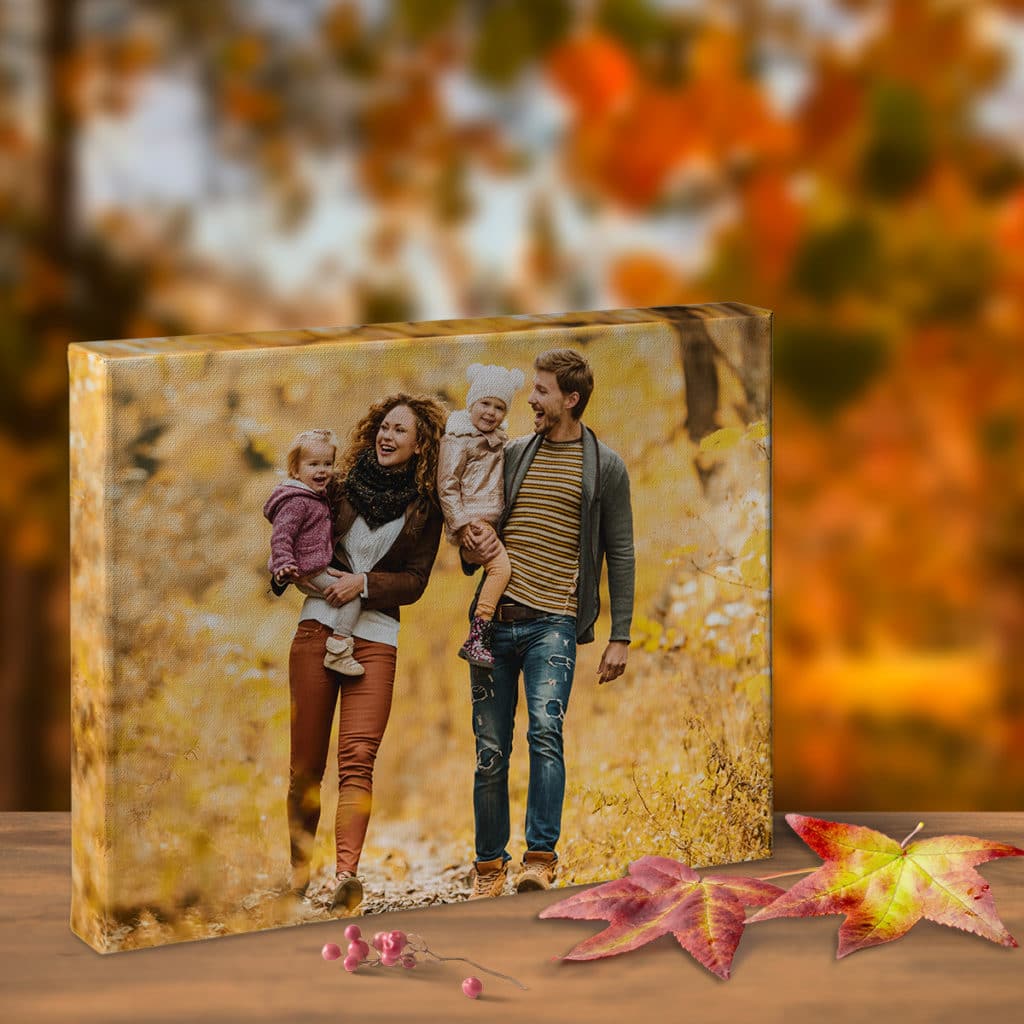 Nature walks — We already mentioned that the fall foliage was amazing this time of year. If you're taking photos of people, try getting a shot of them walking together through the woods. Similarly, if you're taking nature photos without people, try and find nature trails lined with trees and their vibrant fall leaves. Bonus points if you find a forest with a little morning fog or mist.
Adorable animals — Don't forget portraits of our furry friends! Any of the above ideas would be great for dogs (or well-behaved cats), too. There's nothing dogs love more than running through a pile of leaves, so try and capture this moment. If you're more interested in nature shots, woodland creatures are all out stocking up on food for the winter. Try and capture chipmunks, squirrels, migrating birds, and other animals in their natural habitat.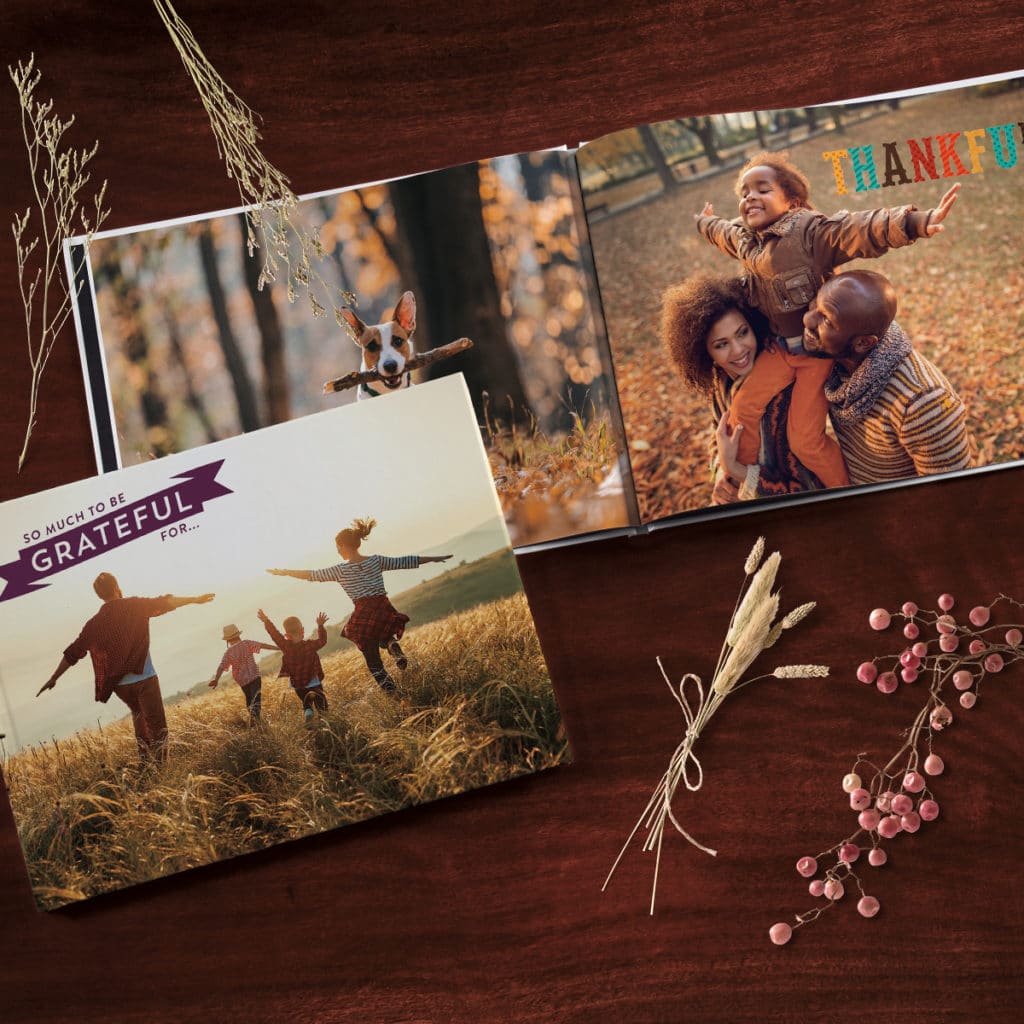 The golden hour — Also referred to as the "magic hour", the golden hour is the period of time right before sunrise or shortly after sunset. Since the sun is at a low angle, its light is not as intense. What you get is a warm, glowing look to your photos. Great for landscape photos and portraits!
Time To Get Creative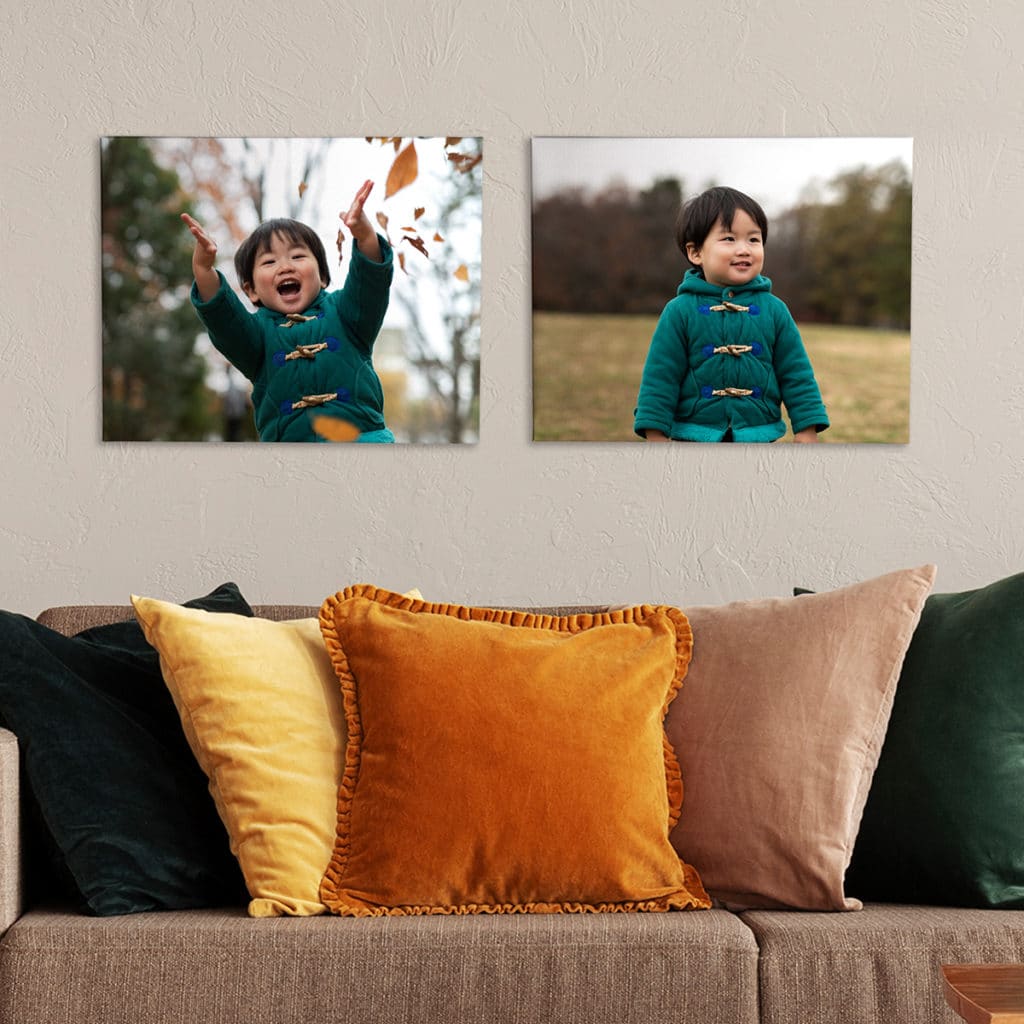 Ready to print off your amazing images? We have prints of all shapes and sizes to choose from. Choose standard prints for single images, or larger collage prints for a multi-photo display. You can also compile all your photos into one spot with a seasonal photo book. Have something extra special you want to showcase? Try turning your snapshots into wall art with canvas prints, photo panels, or photo tiles. Since fall is all about getting cozy and comfy, create a photo blanket with favorite fall moments you can snuggle up with. Or spice up your décor with seasonal pillows.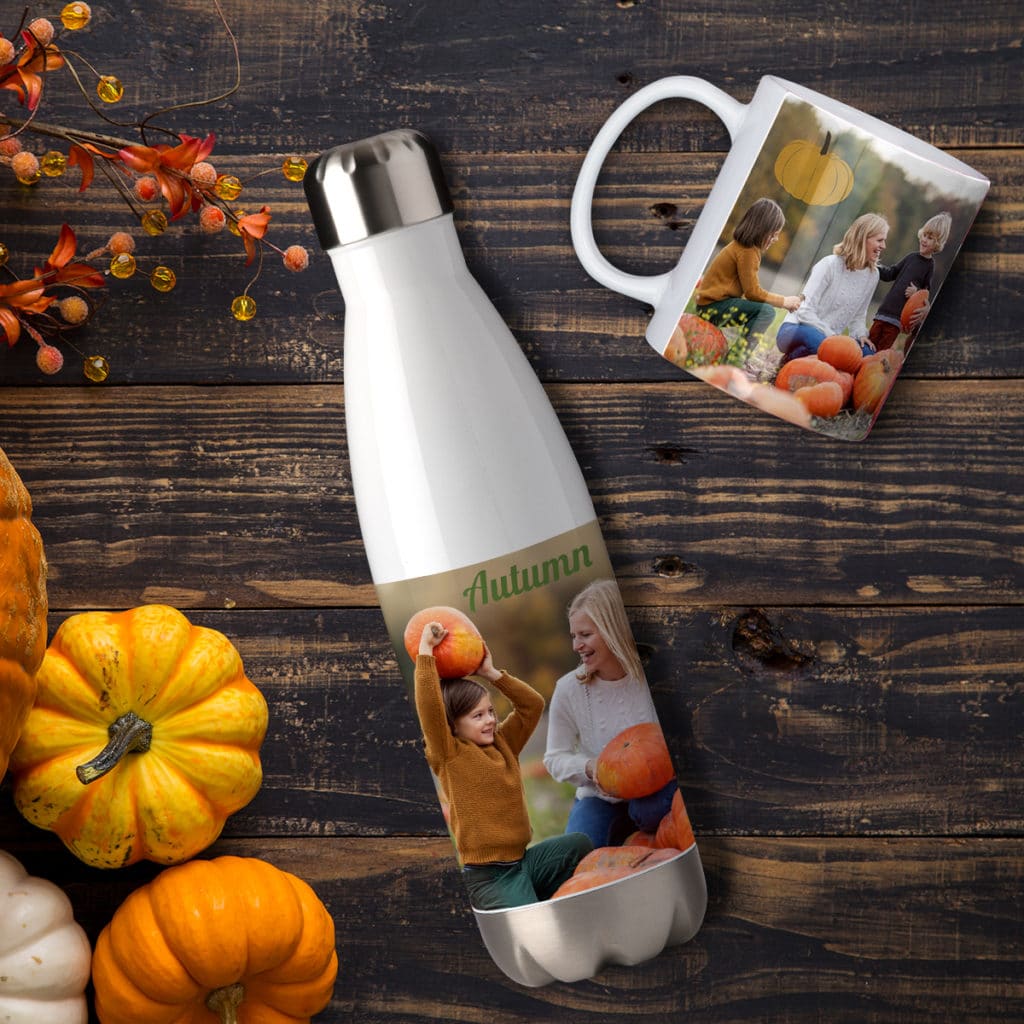 Now that you've decided which product you want to personalize, don't forget to add some extra fall flair! Once you're in the project builder you'll be able to add fall embellishments to your creation. Just click on the "Embellishments" tab and choose Seasonal > Fall. Here you'll find decorative gourds, autumn leaves, woodland critters, fall phrases, and so much more. If you're further into fall, you may want to check out our Thanksgiving embellishments, too! Just click on the "Embellishments" tab and choose Holidays > Thanksgiving. You can now dress up your photo project with phrases of thanks + gratitude, turkeys, delicious pies, and other goodies.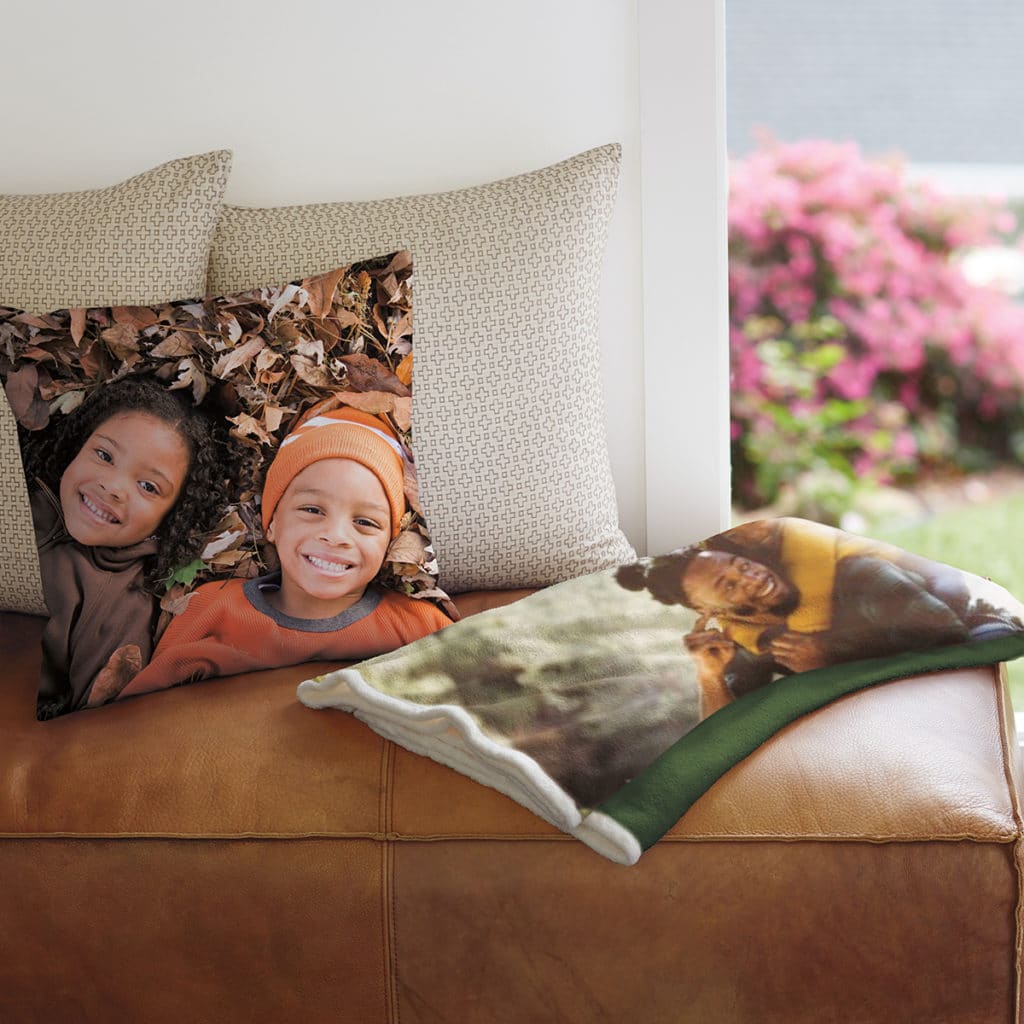 Feeling inspired to make your own photo gifts + cards with autumn embellishments? Please share your creations with us on social media! Just tag us on Instagram or Facebook with your photos or use the hashtag #snapfish. You can also follow us on Twitter and Pinterest, too!