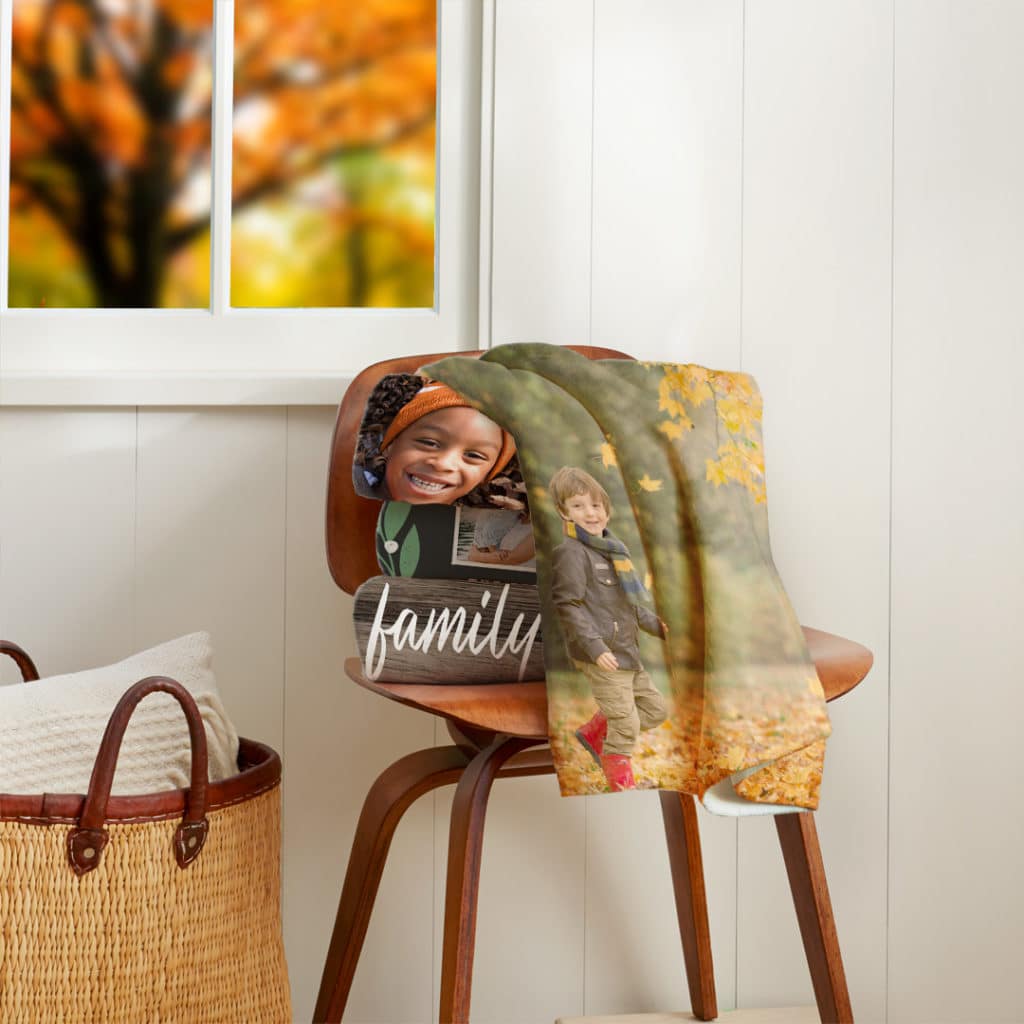 As the leaves turn colors and the weather gets cool, we're so ready for those warm + fuzzy, cozy fall vibes. What better way to step up your snuggly game than with personalized photo blankets?
These bestselling blankets are perfect for all of your fun fall activities. Choose from four different blanket types — Arctic Fleece, Plush Fleece, Premium Berber Fleece, or Woven — and make something one-of-a-kind for you or someone you love.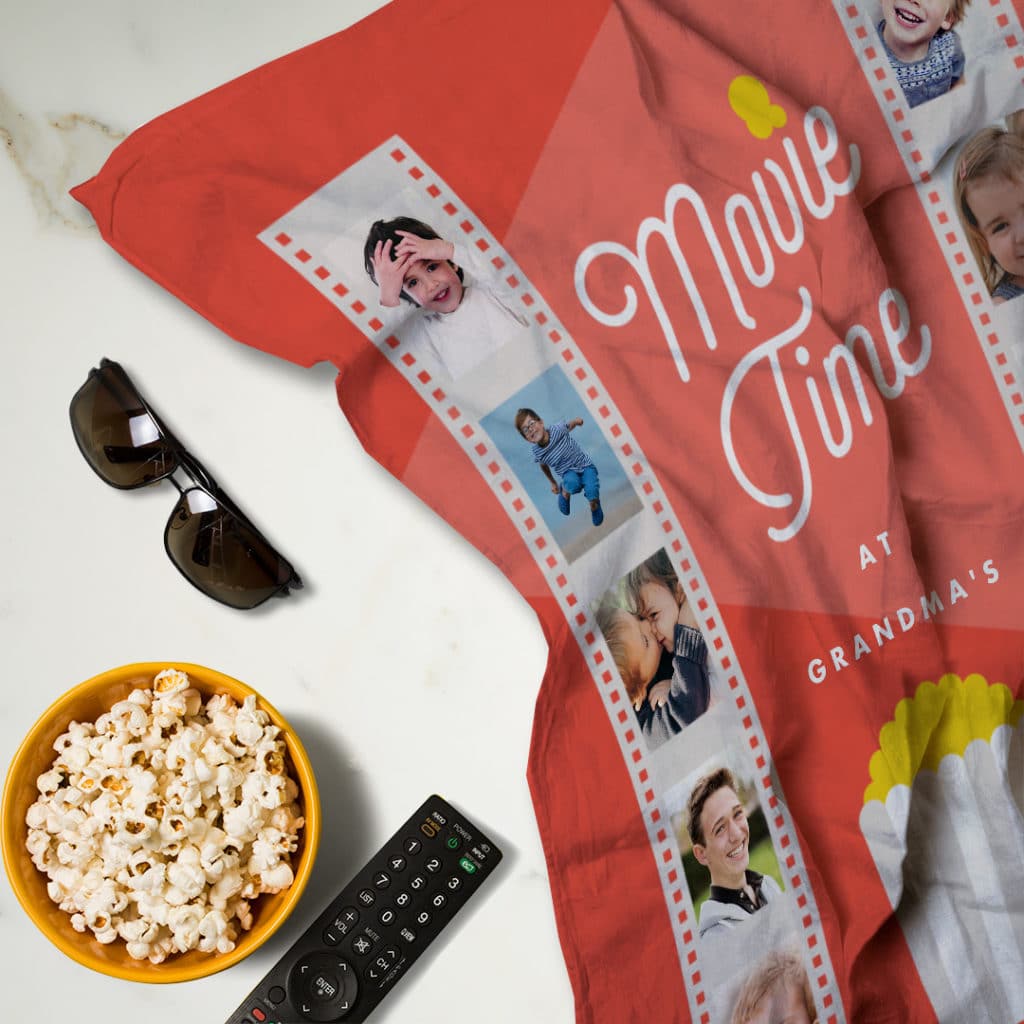 Make the most of movie nights
Step up your movie night game with a coordinating movie night blanket! Whether you're getting comfy on the couch in your living room or projecting your favorite fall film for an outdoor movie night, our personalized blankets are the perfect addition. Add your favorite photos to our adorable Movie Time design — this one's sure to be a hit with the littles! 
Looking for something a little different? Scope out our wide range of designs, from simple collage photo layouts to collegiate-inspired designs and monograms, there's something for every member of the family. 
Snuggle up + watch some sports
While major sporting events look a little different in 2020, we're still finding fun + unique ways to root for our home teams! Whether you're watching football from the comfort of your own sofa, or cheering your children on from the sidelines, our Premium Berber Fleece Blanket (featuring your favorite faces!) is a great way to keep cozy. Choose from any of our blanket options and use one of our sports-related designs to rep your team colors!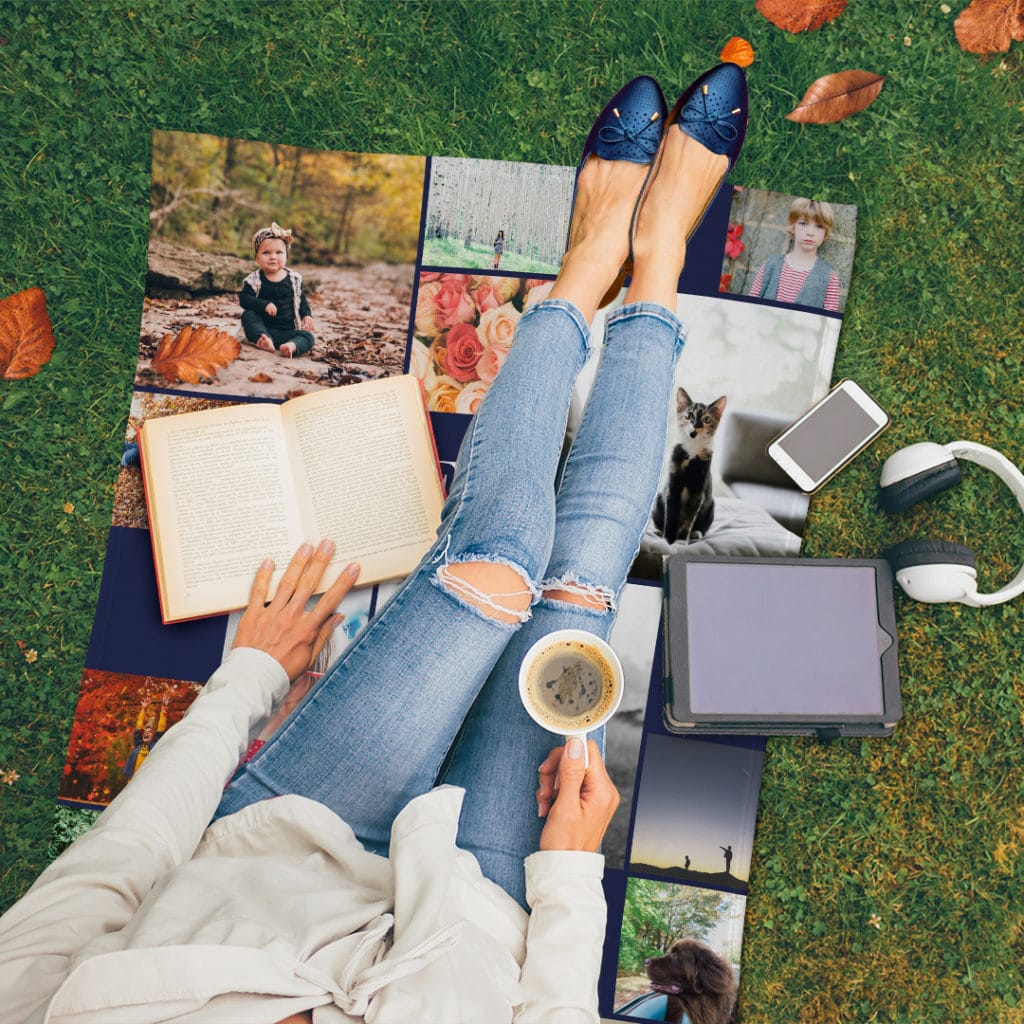 Enjoy a picture-perfect picnic in the park
Don't forget to just get outside and enjoy the great outdoors. The crisp smell of autumn in the air, crunchy leaves on the ground, and cooler temps mean it's the perfect time to just relax outside. Whether you're getting some quality alone time or want to picnic with your crew, grab a customized blanket with photos to take with you! 
Create something special with your family name or favorite photos from the year. It's a great conversation piece for you + your little ones to reminisce about special memories. Add some text captions or embellishments to create something unique that you'll appreciate for years to come. Plus, you'll really enjoy the softness of our Plush Fleece or Arctic Fleece Blanket while you're lounging around outdoors. 
Cozy up for camping
Fall camping trips are always so much fun! Make yours truly unforgettable with custom goodies. Start with personalized pillows + blankets for the whole family. Choose the perfect size + style to suit your needs, and add photos, text, embellishments, and more. We have so many fun layouts and designs to choose from for both pillows and blankets, so get to exploring the Snapfish site today!
Some other camping trip necessities include a pack of custom playing cards for a next-level family game night, and our insulated water bottle to stay hydrated on hikes. Plus, using personalized water bottles means it's easier to keep track of which one belongs to which member of the family – you can even add their names!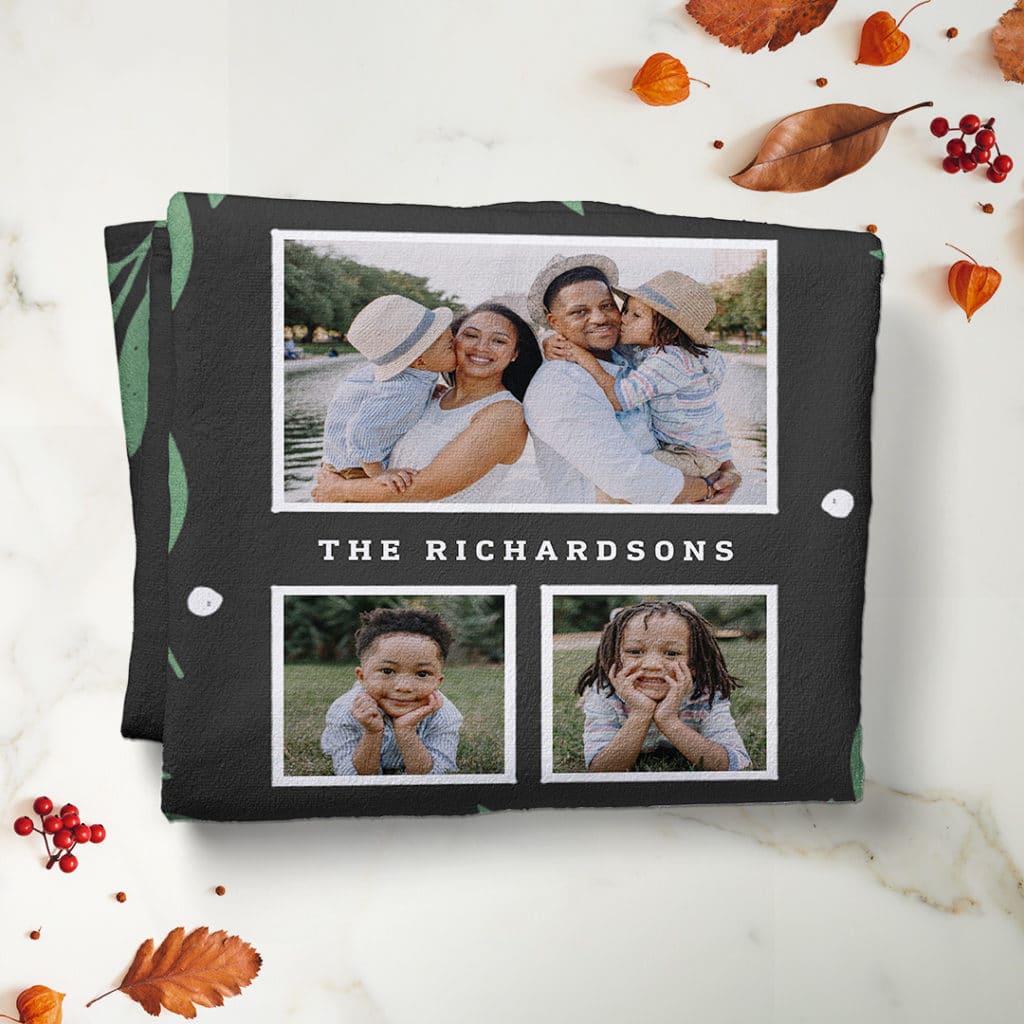 Be sure to create some custom enamel campfire mugs. These are the best for cool, cozy nights around the fire. Lastly, custom face masks are crucial for keeping your whole crew safe if you encounter other campers. We love this "Let's Go Exploring" design!
Did you feel the warm + fuzzies with an adorable blanket for fall? Share it with us on social media! You can tag us with @snapfishus on Instagram or Facebook or use the hashtag #snapfish. Don't forget to follow us on YouTube, Twitter and Pinterest, too.