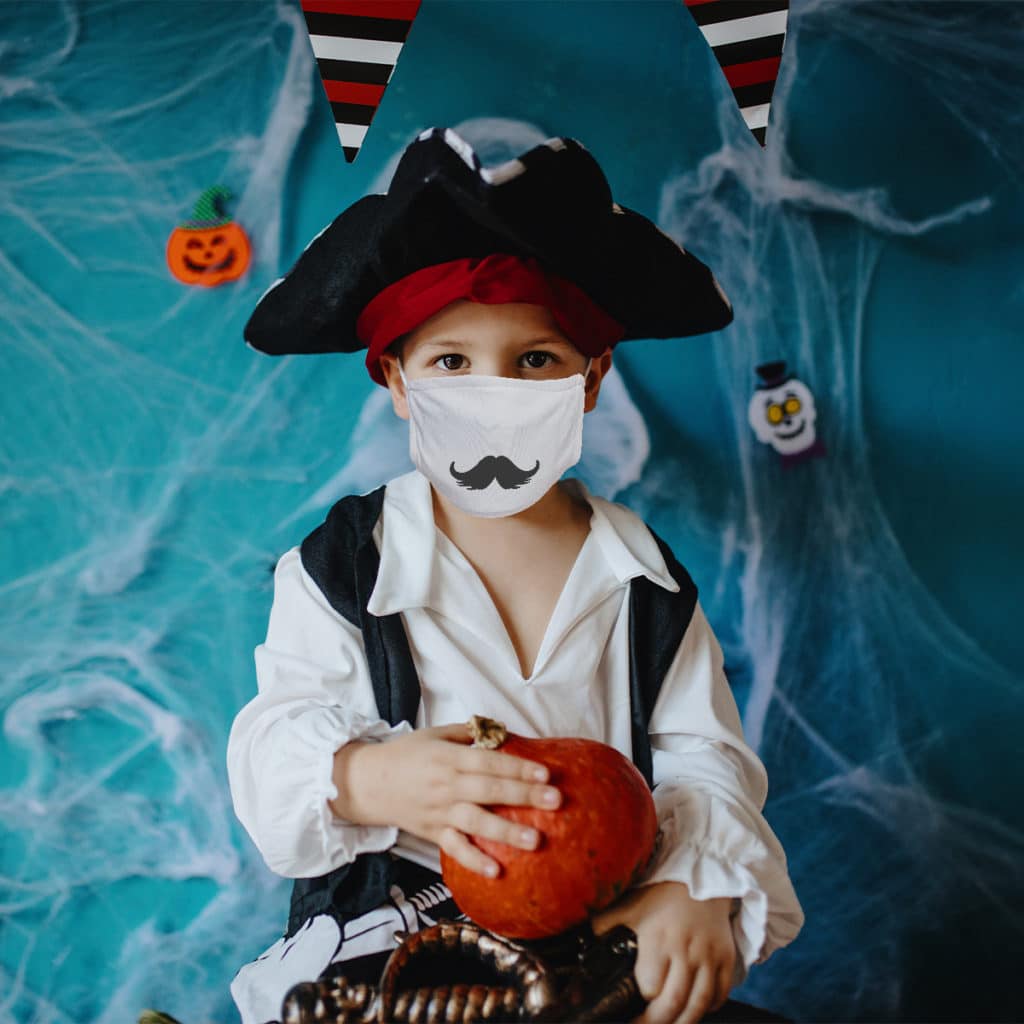 This year Halloween falls on a weekend which usually means big parties and trick-or-treating late into the night. However, Halloween is looking quite different this year, due to the ongoing pandemic. While we might not be able to go all out this year, it doesn't mean we can't still dress up and have fun! So, whether your costume contest is virtual or socially-distanced, we've got some quick and easy ideas for you.
Frightfully Fun Face Masks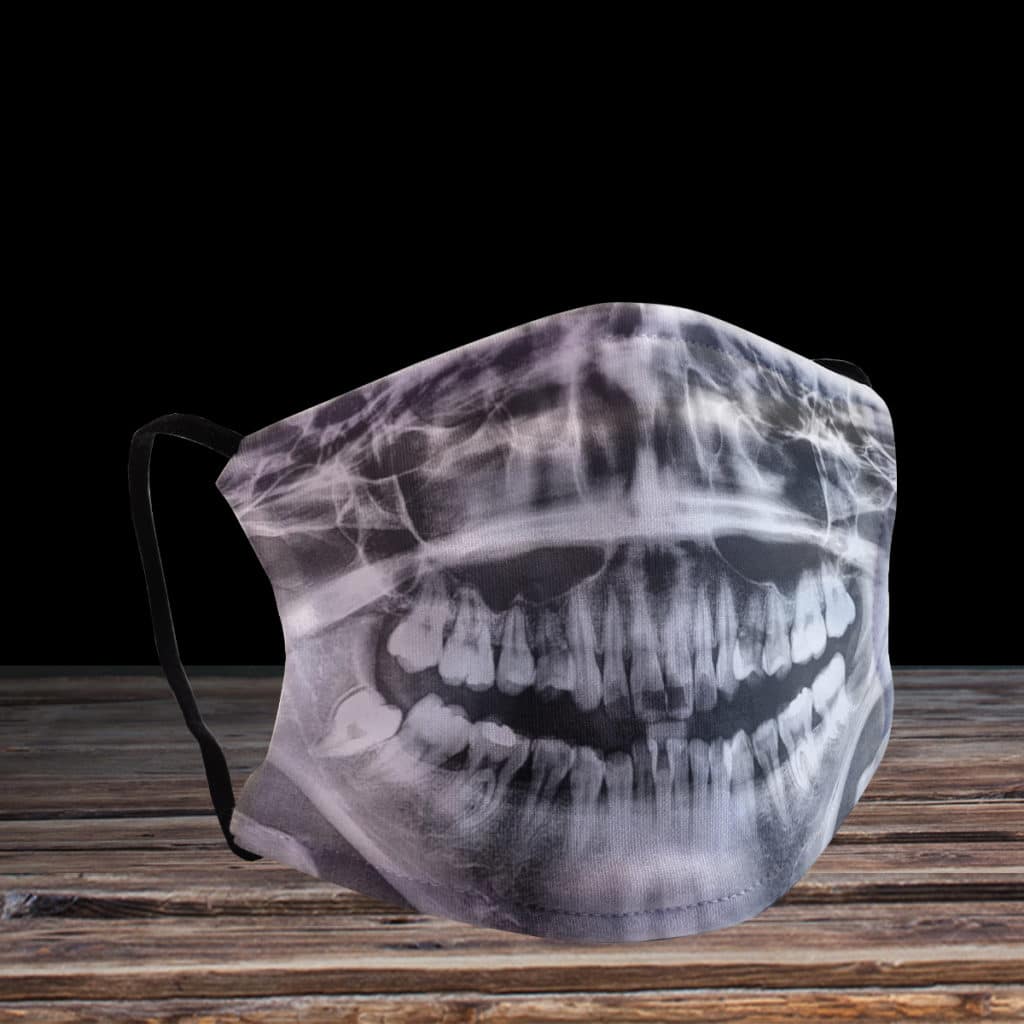 We're already so used to wearing masks this year, so it should be no problem sporting custom face masks with your costume as well. You may remember we wrote a blog on how you can design a mask with your own smile. You can use those same instructions and create a mask with your chosen character's smile. 
If you're not feeling super creative and just want to buy a premade design, we got you! With over 100 face masks designs you're sure to find something you can coordinate with a costume. We have plenty of animal faces you can choose from, as well as masks with fangs, mustaches, sugar skulls, x-rays, or monster masks.
Terrifying T-Shirts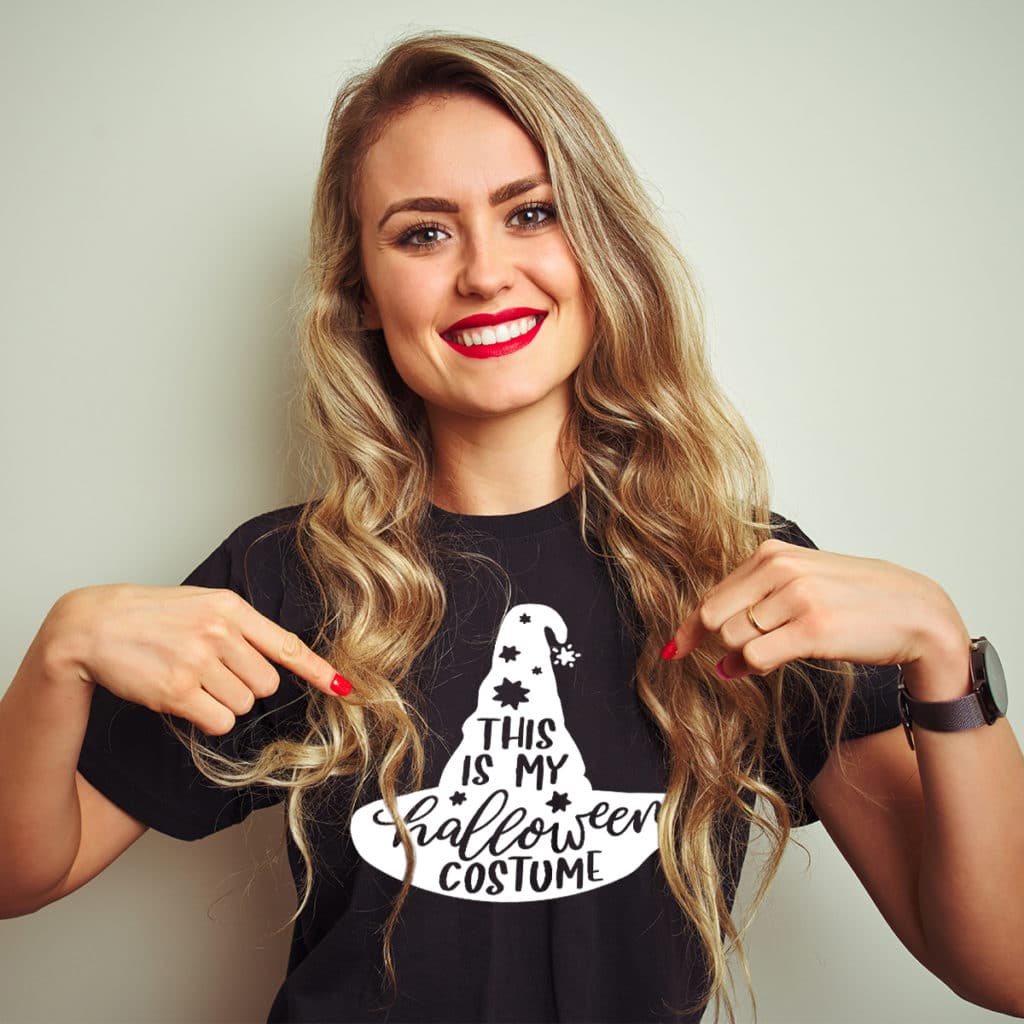 For costumes that guarantee comfort, we always turn to the trusty t-shirt.  You may have seen we recently introduced new custom + premium t-shirts that are available in black, white, and gray. With an expanded lineup of colors, you should have no problem creating something unique for your outfit this year. We have a couple of easy ideas you can borrow just in case. To transform your group into "Party Animals", create t-shirts with an animal print of your choice and have everyone wear festive party hats. For another punny costume, design a t-shirt with blood spatters all over, attach small cereal boxes, and stab plastic knives into the boxes. You've now become a "Cereal Killer". 
When in doubt, you can always go the easy route and grab our Halloween t-shirt that says, "This is my Halloween costume".
Astonishing Aprons
There are so many costume ideas that incorporate aprons! The most apparent ones are chef, baker, barista, and painter. You can also use aprons as a starting point to create no-sew princess costumes too, like Cinderella. For a mad scientist costume, you can print off an apron with an official laboratory badge, pockets with tools, and colorful splashes from experiments gone awry. Just add goggles, gloves, and a wild wig. For something spooky vs. kooky, try designing an apron with red spatters for a bloody butcher or Sweeney Todd outfit. 
DIY Disguises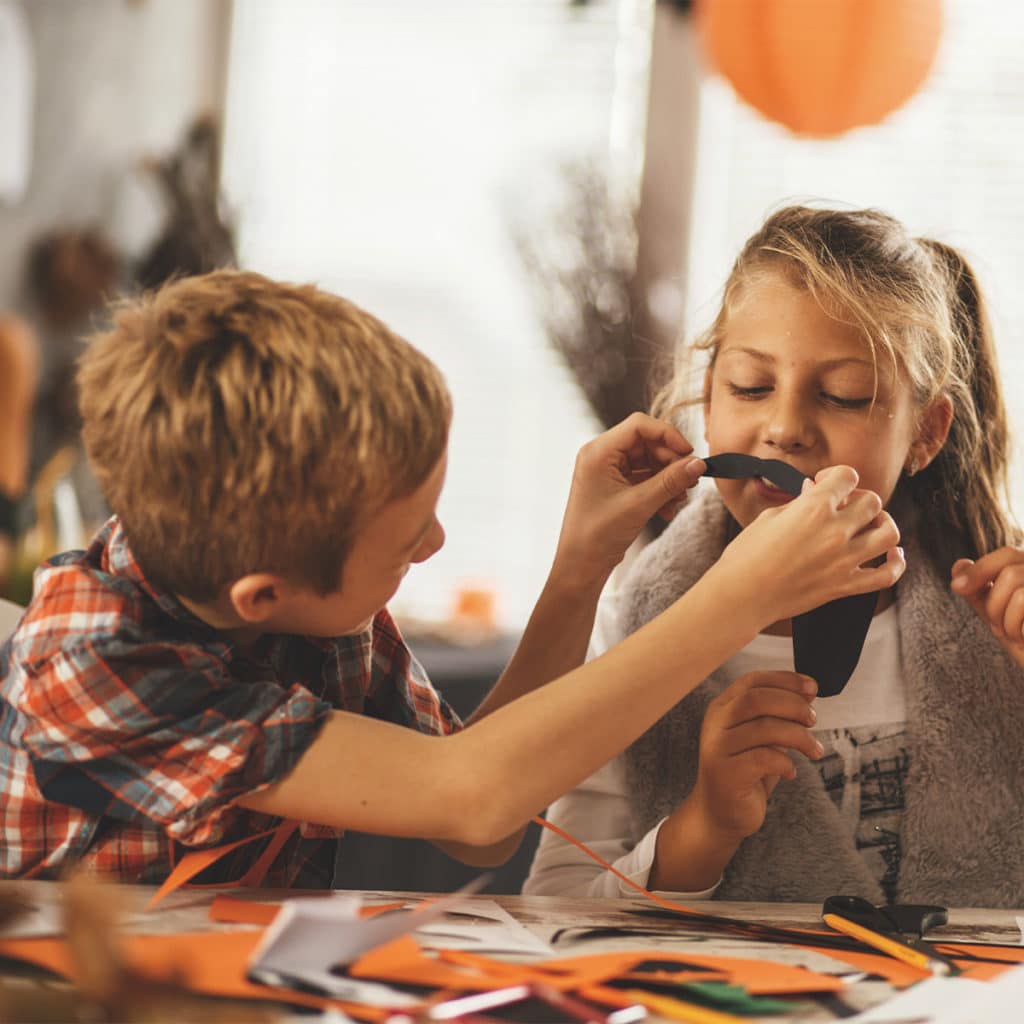 Need more ideas for a costume? Try and incorporate photo prints + posters into your outfit! For this first idea you'll need to find an old umbrella around the house. Now, print photos of your favorite hunky celebrities and attach the photos to your umbrella with clear thread. You now have an "It's Raining Men" costume! Make sure you use your free monthly prints credit with the Snapfish app!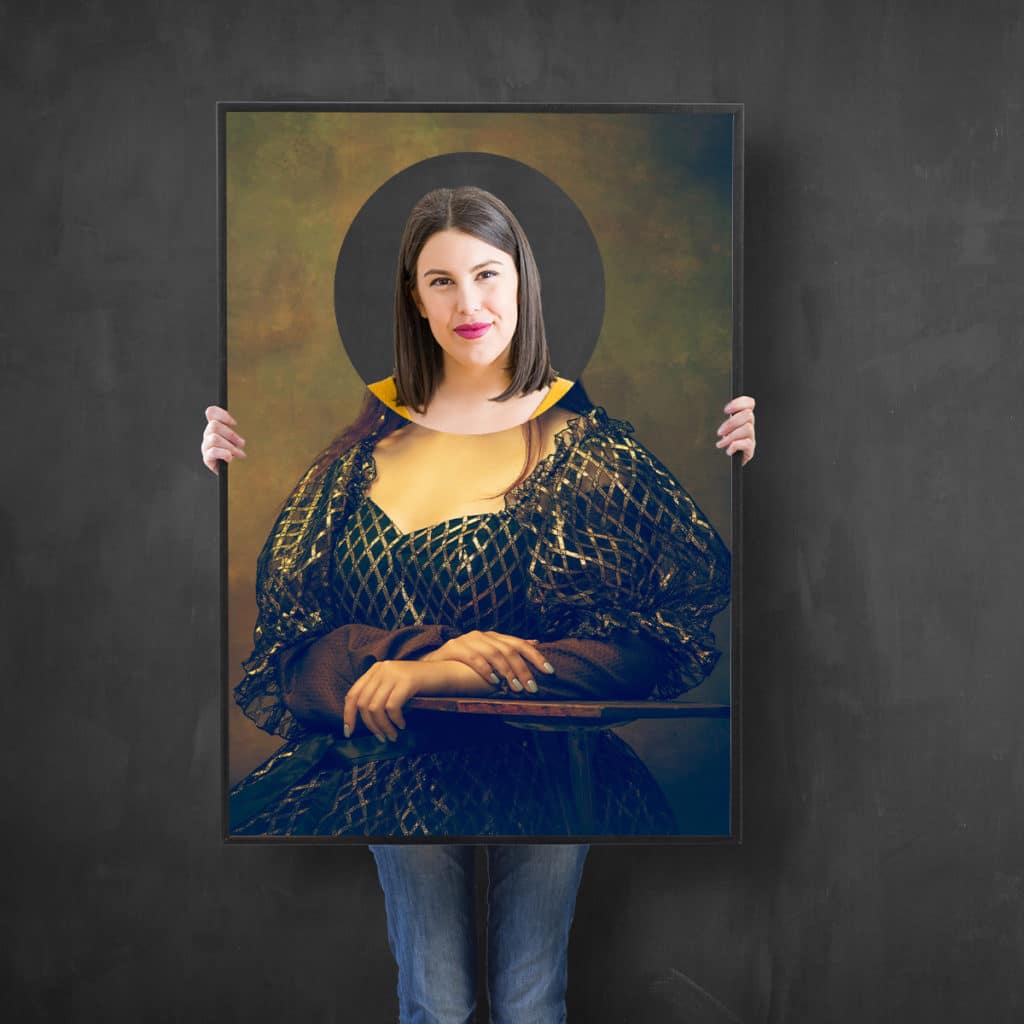 Want a get-up that's a real masterpiece? Print out a poster-sized version of famous artwork like Mona Lisa, American Gothic, or The Scream and attach an old antique looking frame. Cut out a space to insert your face or head. Apply the appropriate makeup and clothing and you've now become a work of art.  
Do you have one of our photo blankets laying around the house? For this couple's costume you'll need two of our personalized face masks with the piglet design, two sets of pig ears, and pink clothing. Now wrap yourselves in the blanket and you've become "Pigs in a Blanket".
Halloween Haul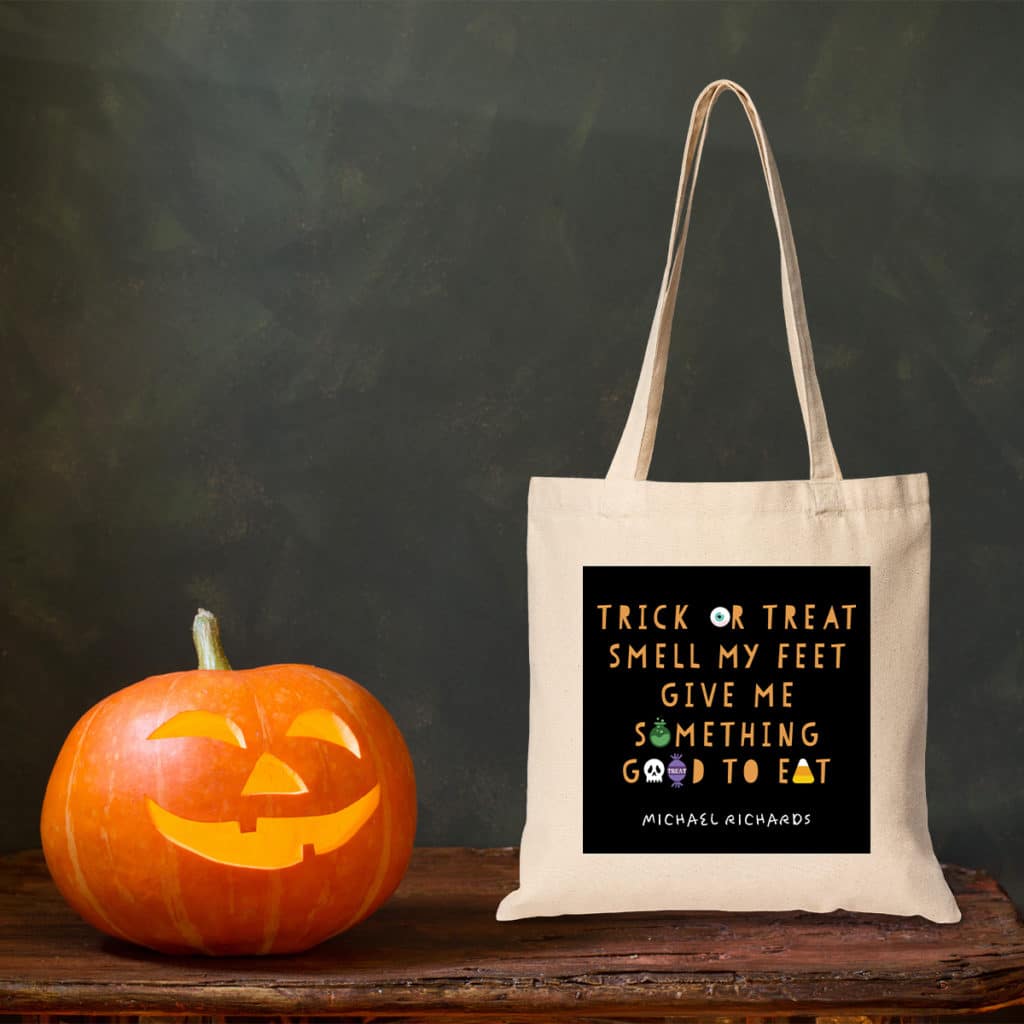 What's Halloween without the treats? Make sure you have trick-or-treat totes and spooky swag bags for all the goodies! We have six ready-to-go Halloween totes you can choose from or you can always design your own tote bag!
We hope your Halloween is filled with all treats and no tricks this year! If you end up using one of these ideas for your costume, please share your spooky creations with us on social media. Just tag us on Instagram or Facebook with your photos or use the hashtag #snapfish. You can also follow us on Twitter and Pinterest, too!