With Father's Day around the corner, take to your camera roll and create a stunning Father's Day Photo Book documenting your family's adventures! Snapfish designer Alena Musso shares tips on choosing just the right embellishments for a personalized photo book Dad will love ❤.
TIP #1: Layer embellishments to create a one-of-a-kind design.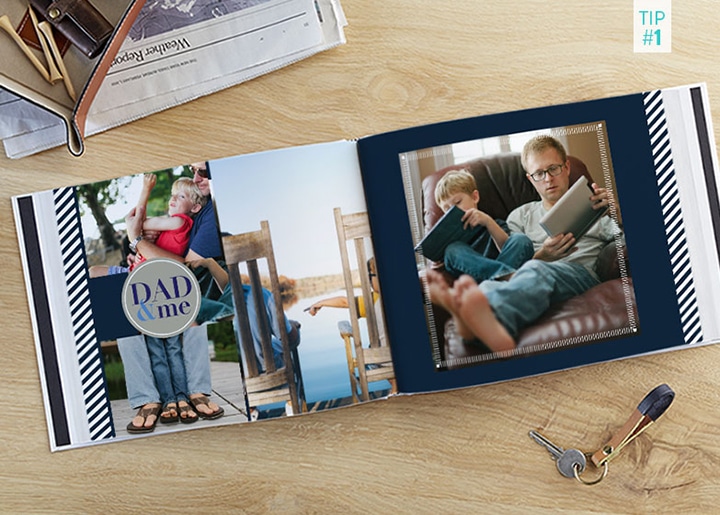 Layering a text embellishment over a shape gives your Father's Day photo book a personalized pizzazz! Here, we have paired the "Dad & Me" embellishment with a gray medallion. The blue-on-gray colour combo makes the text really stand out.
TIP #2: Make a statement with just a couple embellishments per page.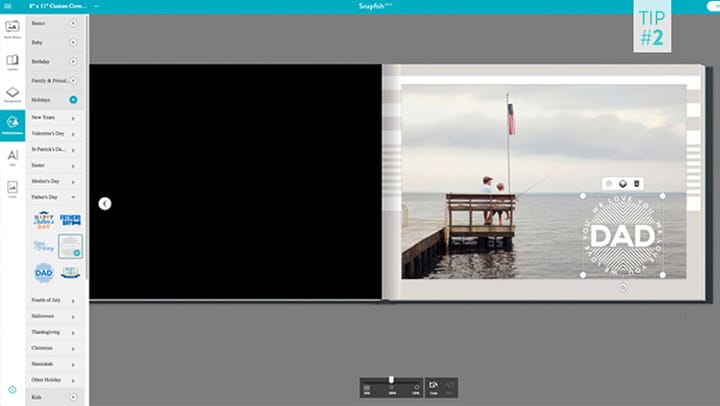 When it comes to embellishments, you're allowed to be selective. Since we really want to showcase those special moments with Dad, select one or two embellishments that will compliment your photos without overwhelming your layout. Using too many designs can make your Father's Day photo book look too busy or (gasp!) outdated.
TIP #3: Skim the collection before making your selection.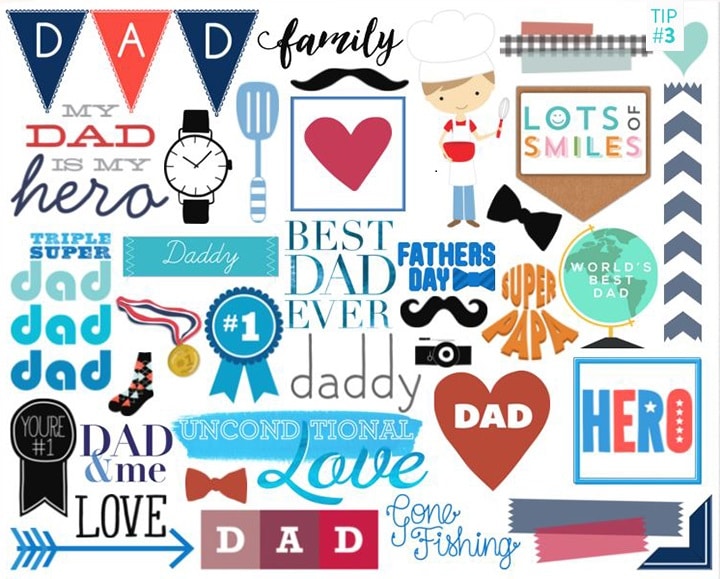 Embellishments pictured above can be found in the category: Snapfish Favorites > Father's Day 
There are SO many embellishments to choose from—where to start? We have chosen some of our favorites, and put them into a 'Snapfish Favorites' folder to make it easier for you! 
Shop all Father's Day photo gifts!
Share your creations with us on Facebook, or Twitter we would love to see what you've made!