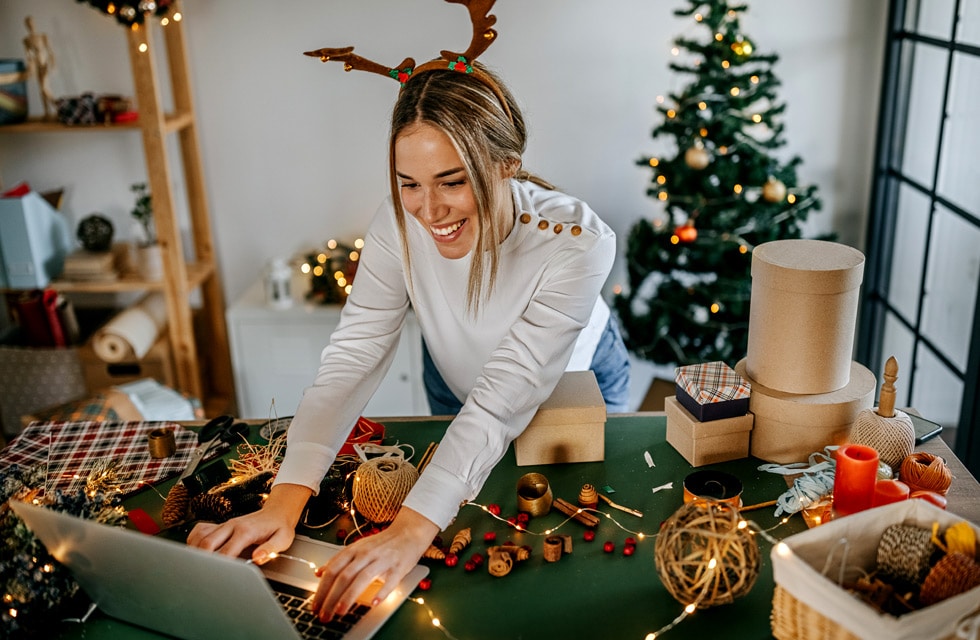 From fun and unique yet affordable gifts to creating memorable keepsakes to perfecting your hosting game, we've got quick and easy Christmas party, home decor and gift-giving ideas to not only get you through the season, but also make you feel like you've made the most of this time of year. Read on for some great tips and inspiration.
Inexpensive gifts galore that you can customise with love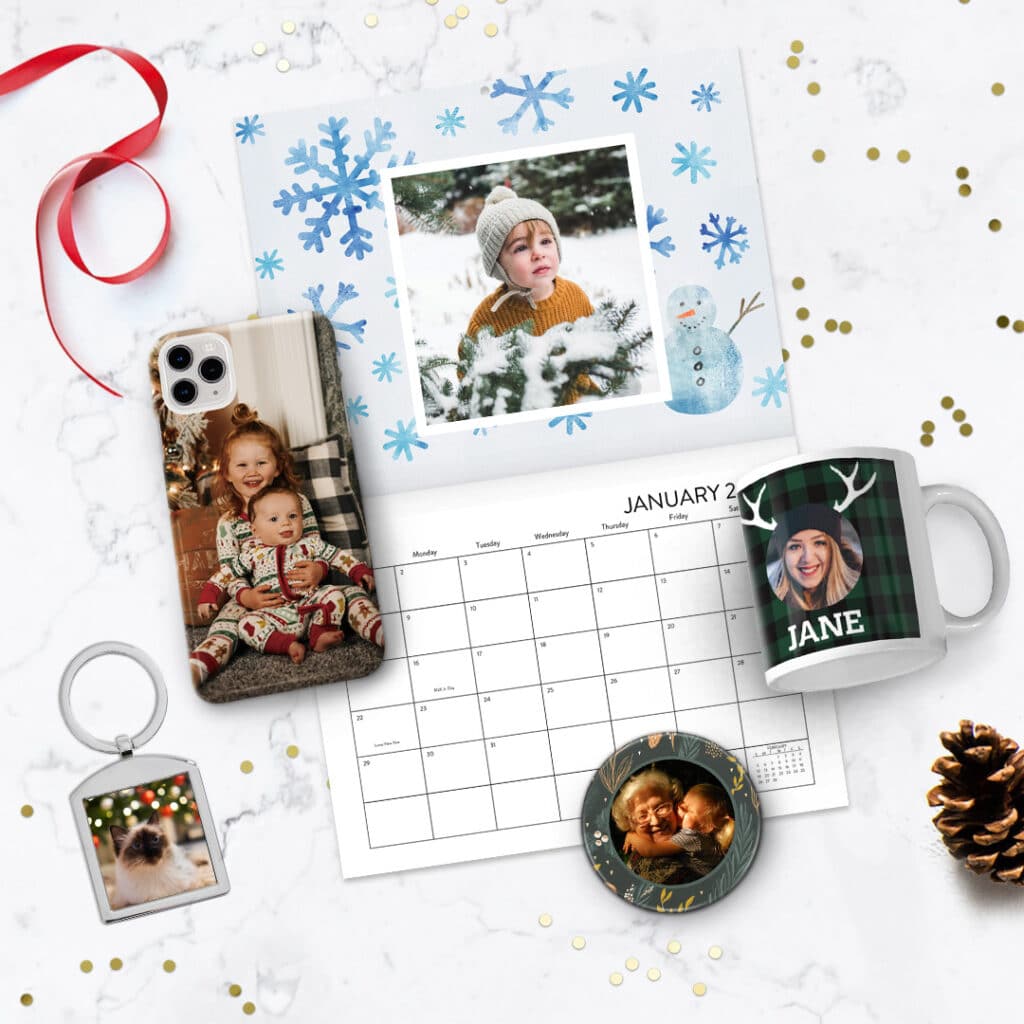 Customize wonderful calendars, mugs, phone cases, magnets, keychains and more.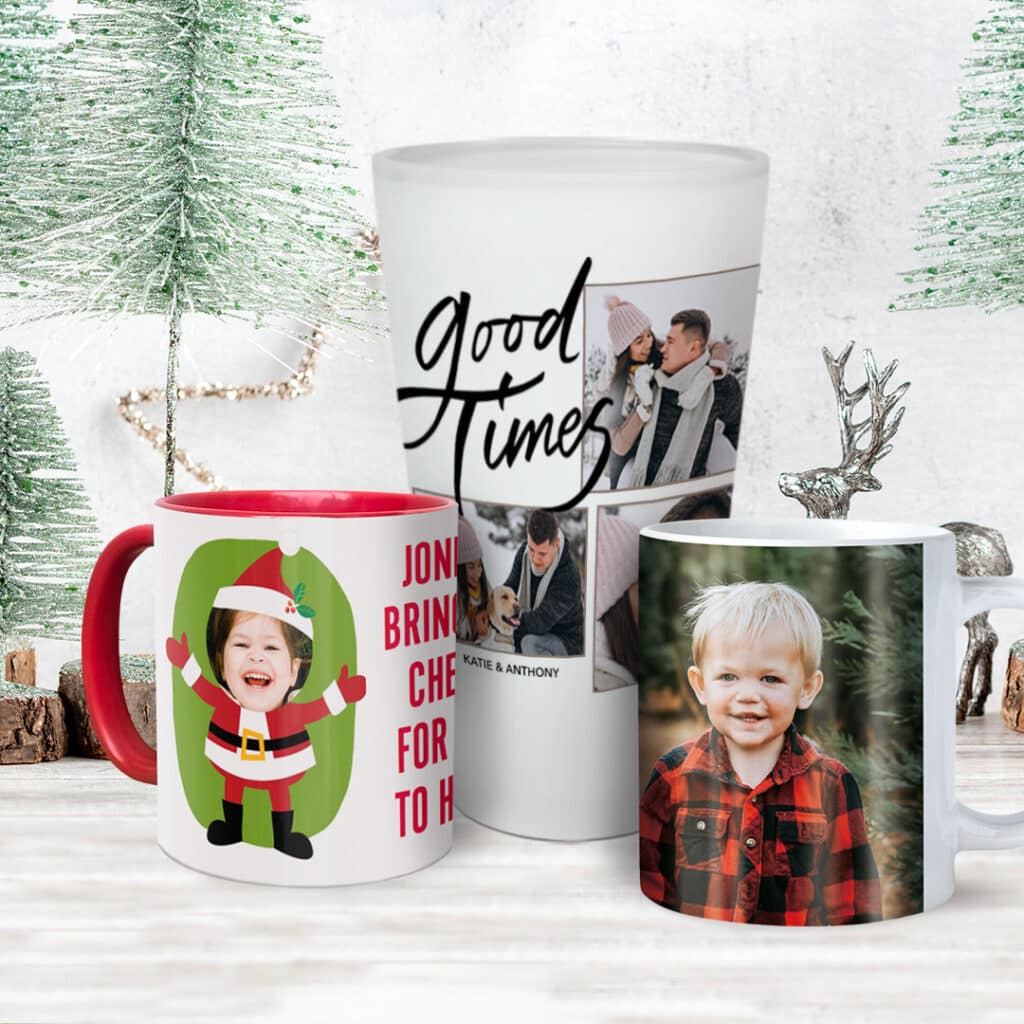 Create truly memorable keepsakes, stocking stuffers and party favours
Think stunning wall art (canvas prints, panels etc.), thoughtful photo books, personalized pint glasses filled with Christmas cookies and treats.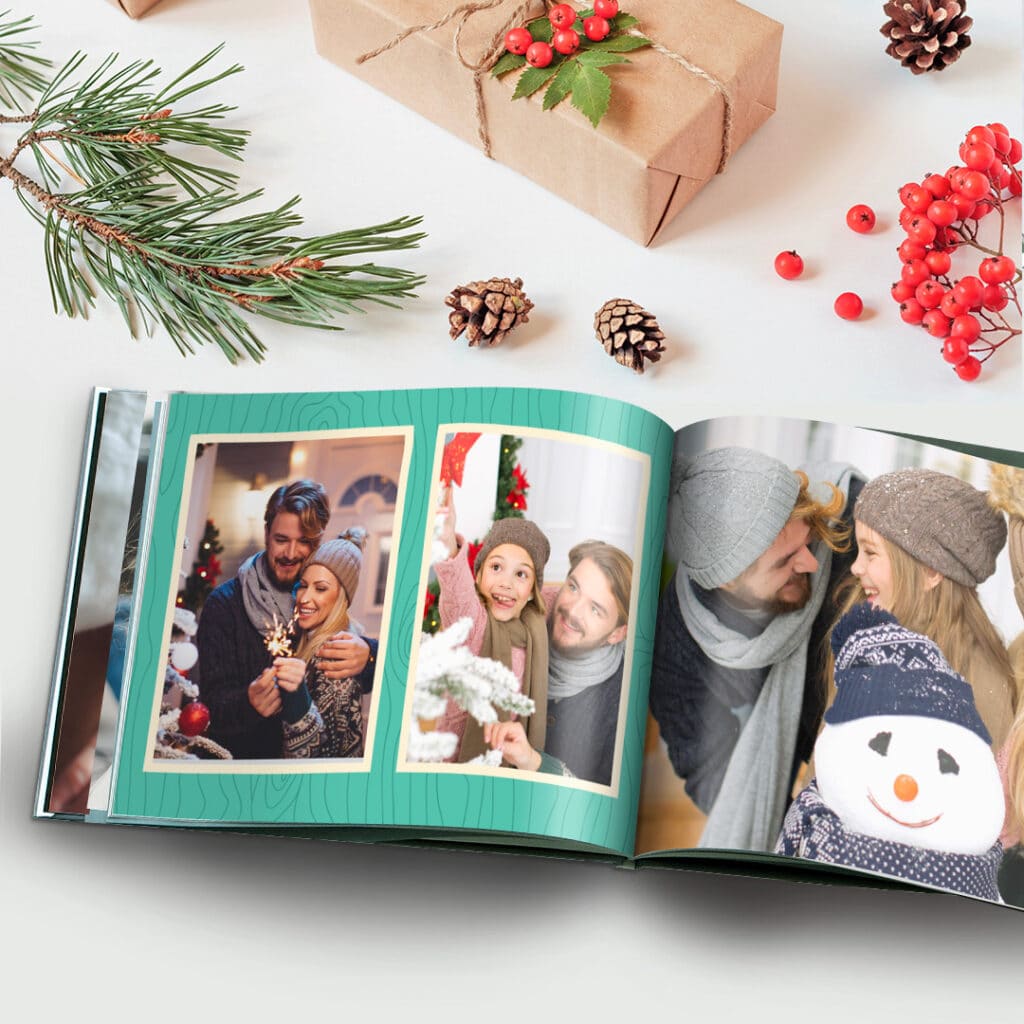 Become the Super Host you always wanted to be
Design your own invitations, placemats, coasters, drinkware and even party games (puzzles, playing cards).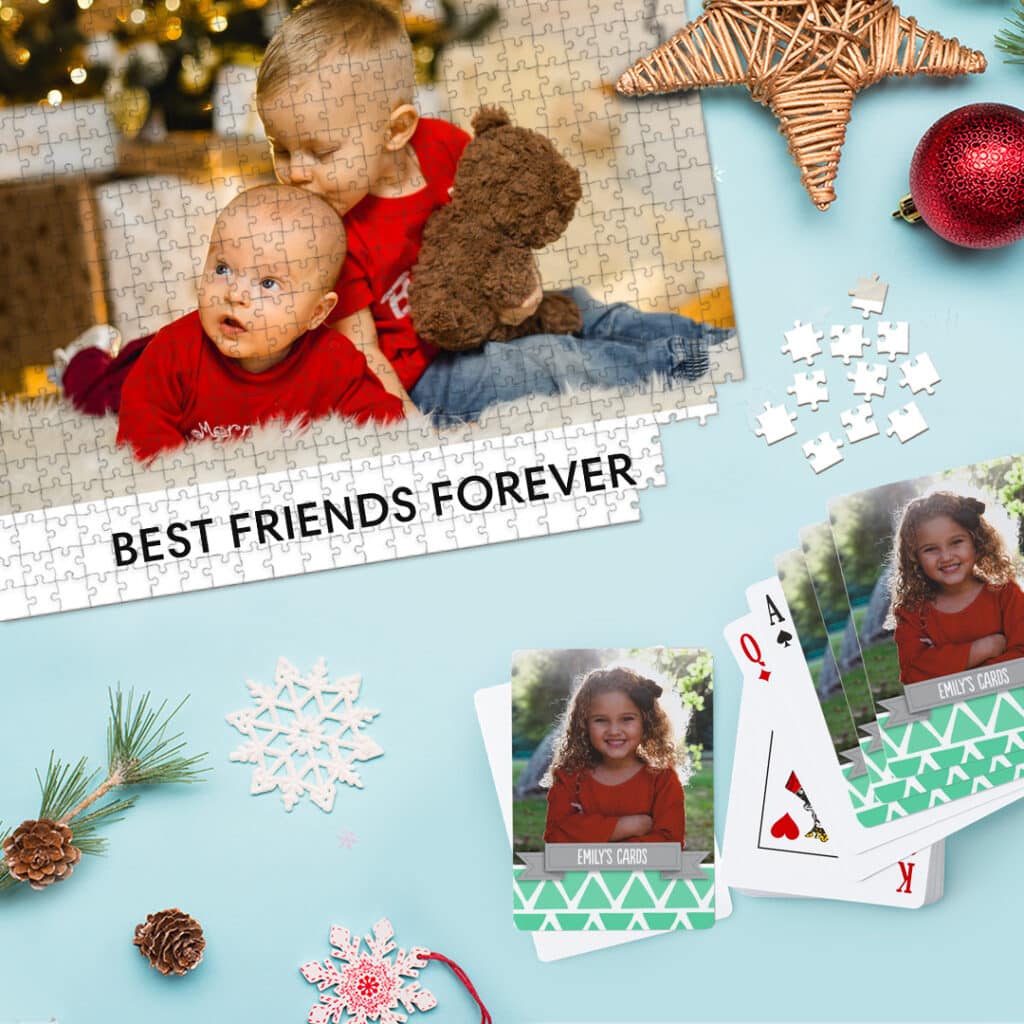 Preserve the best moments from your celebrations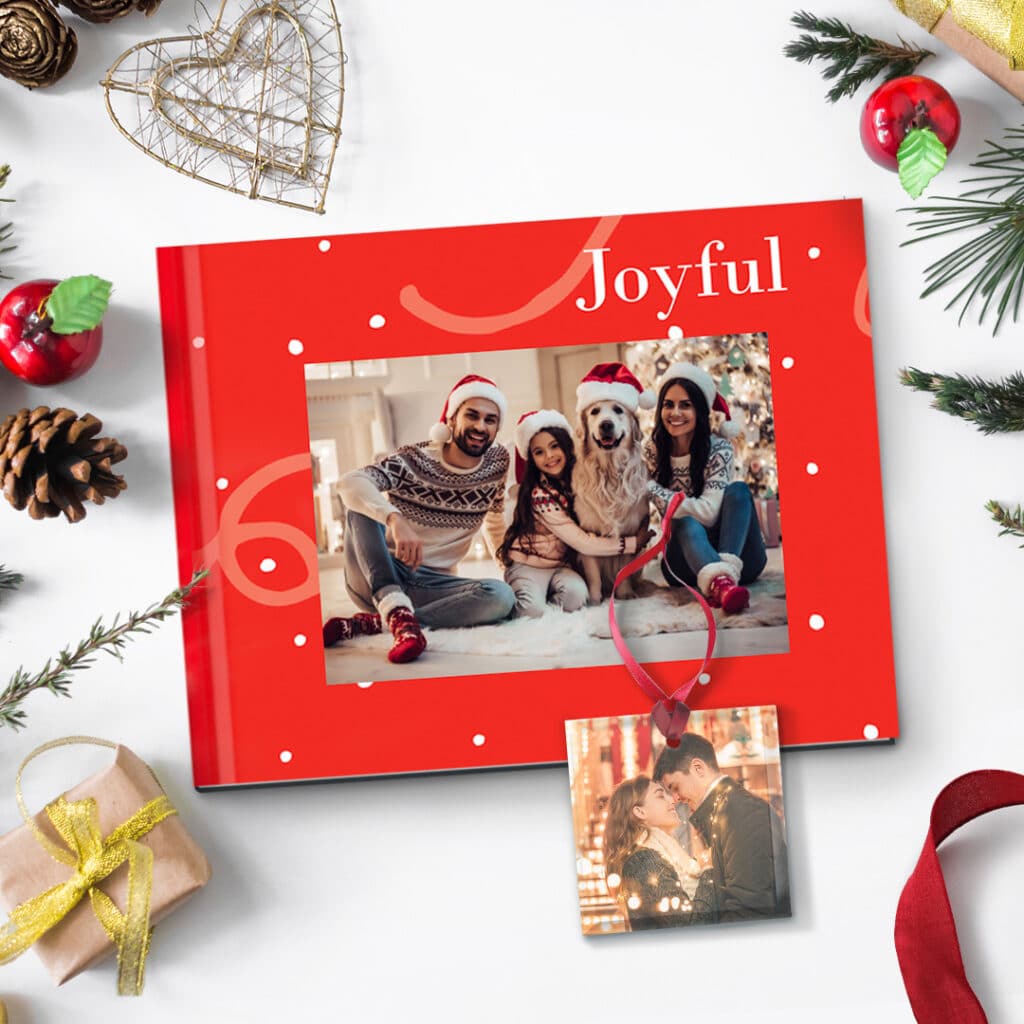 Document the many joys of Christmas through photo books, wall art and ornaments.
Don't forget that perfect Christmas and New Year's card to complete your gift, which you can easily make from scratch (with or without photo) using our pre-built design templates.
We can't wait to see how you celebrate the most wonderful time of the year! Share it with us on social media. You can tag us with @snapfish in your photos on Instagram or use the hashtag #snapfishUS. Don't forget to follow us on YouTube, Twitter and Pinterest. Check out the Snapfish site for even more Christmas gifts and decor that family and friends will love.