We love unicorns. You love unicorns. Our designers are very good at drawing unicorns. And now we spend our days dreaming up new gift ideas for said unicorns—like a super cozy blanket!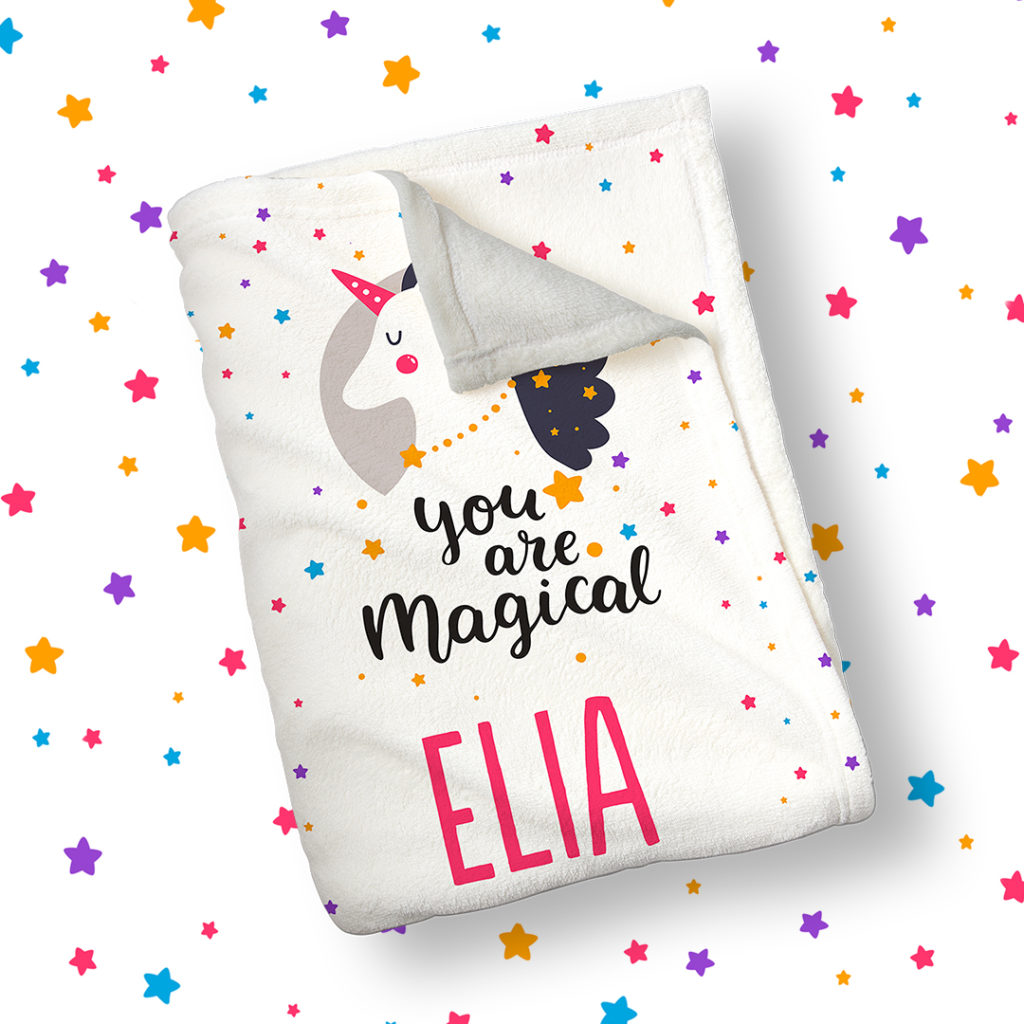 When you begin a new blanket project, you're introduced to many beautiful designs—many of which don't even require a photo. From sweet giraffes and crazy-eyed crocs to mystical moons and pastel patterns, this fresh selection of designs will cozy you up real fast.
To find our beloved unicorn, select the Kids check box when you're browsing blanket designs. (Or, find it here.) In the builder, all you need to do is edit the name, change font and color, and you're set.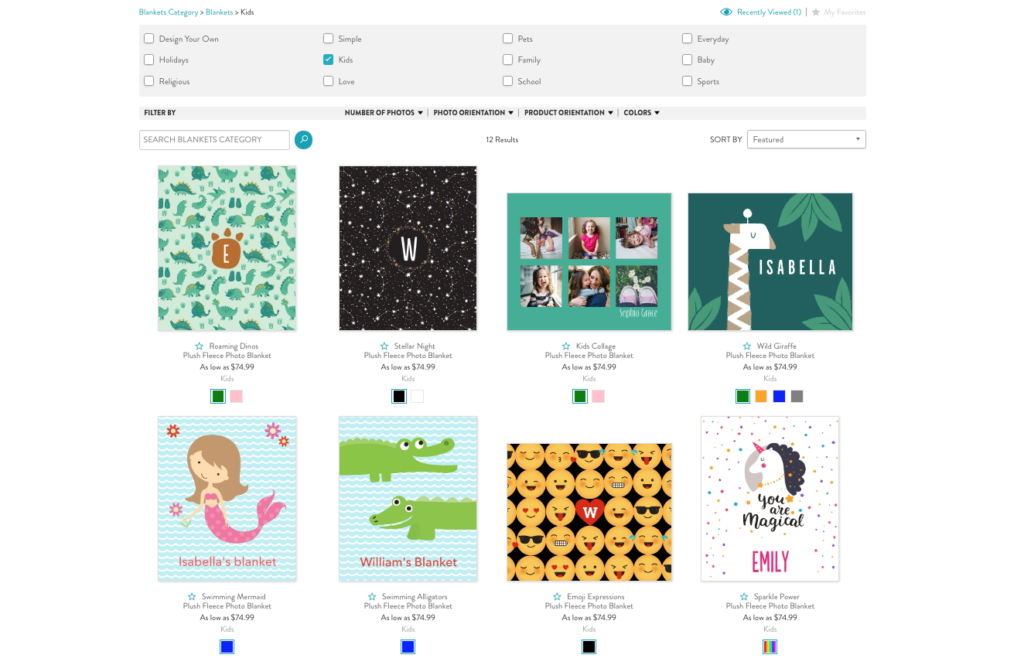 Our friend Bri Dietz helped us showcase our darling unicorn when she gave her daughter's bedroom a design refresh. How cute is she?!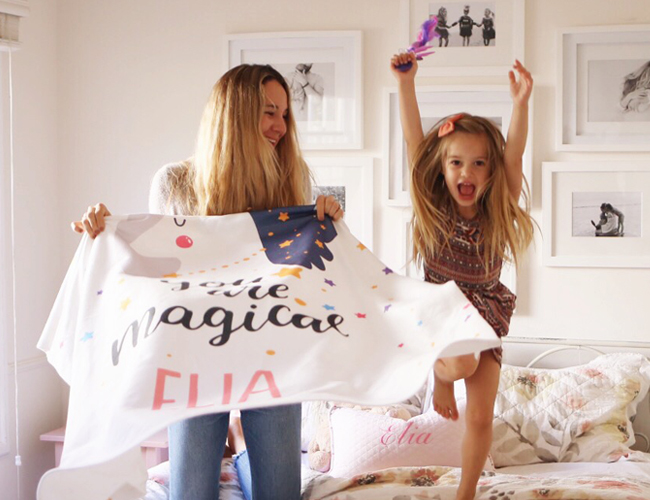 You can add this unicorn design to even more photo gifts! Like the very huggable 18×18 Pillow…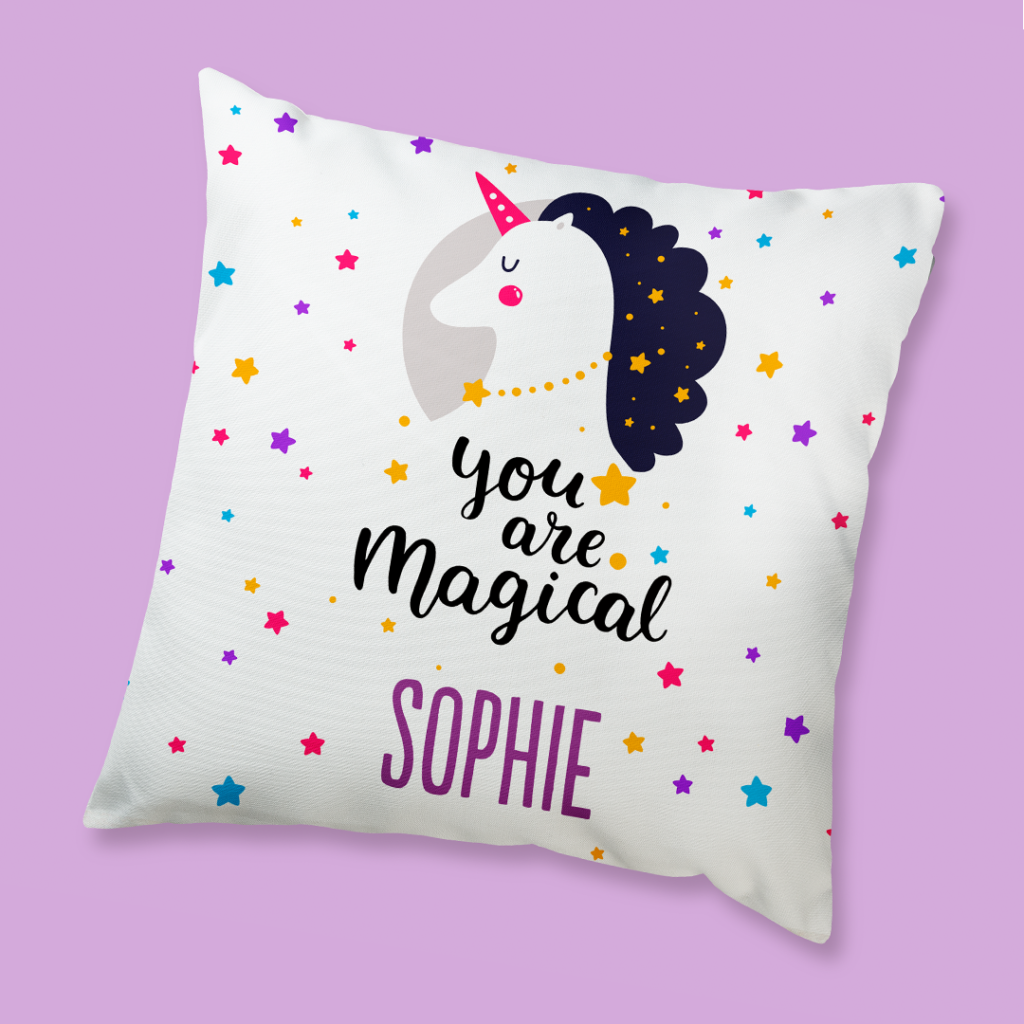 …or my personal favorite, Spiral Notebooks!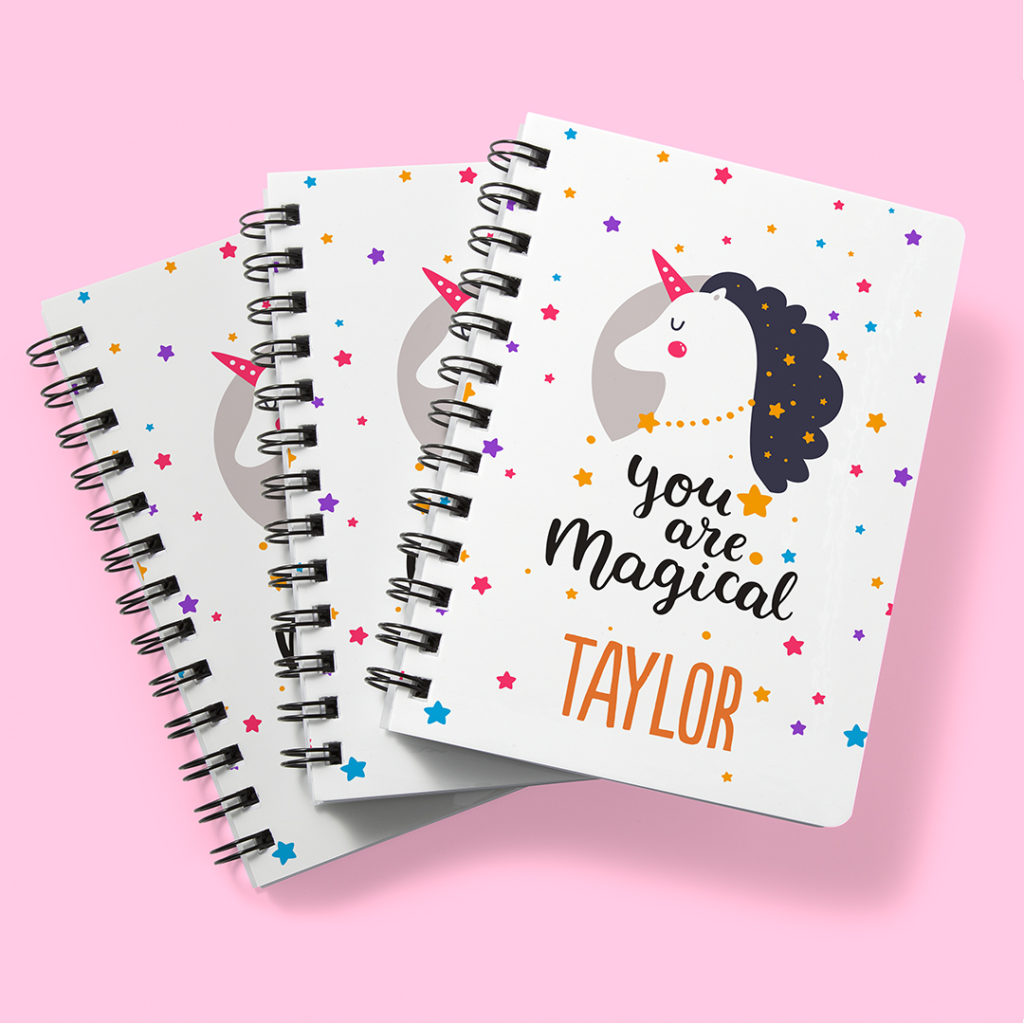 In each of these builders, select More Designs from the left sidebar in the builder and find our magical friend under the Kids label.
Make your blanket and check out today's daily deal! First time creating a blanket? Read up on which of the four Snapfish blankets is the coziest for you.
Photo credit: Bri Dietz
We love seeing what you come up with! Please tag us @SnapfishUS and #snapfish on Facebook, Instagram & Pinterest. Check out the Snapfish site for even more custom gift ideas.