Wondering what type of Wall Art to choose to best show off your photos?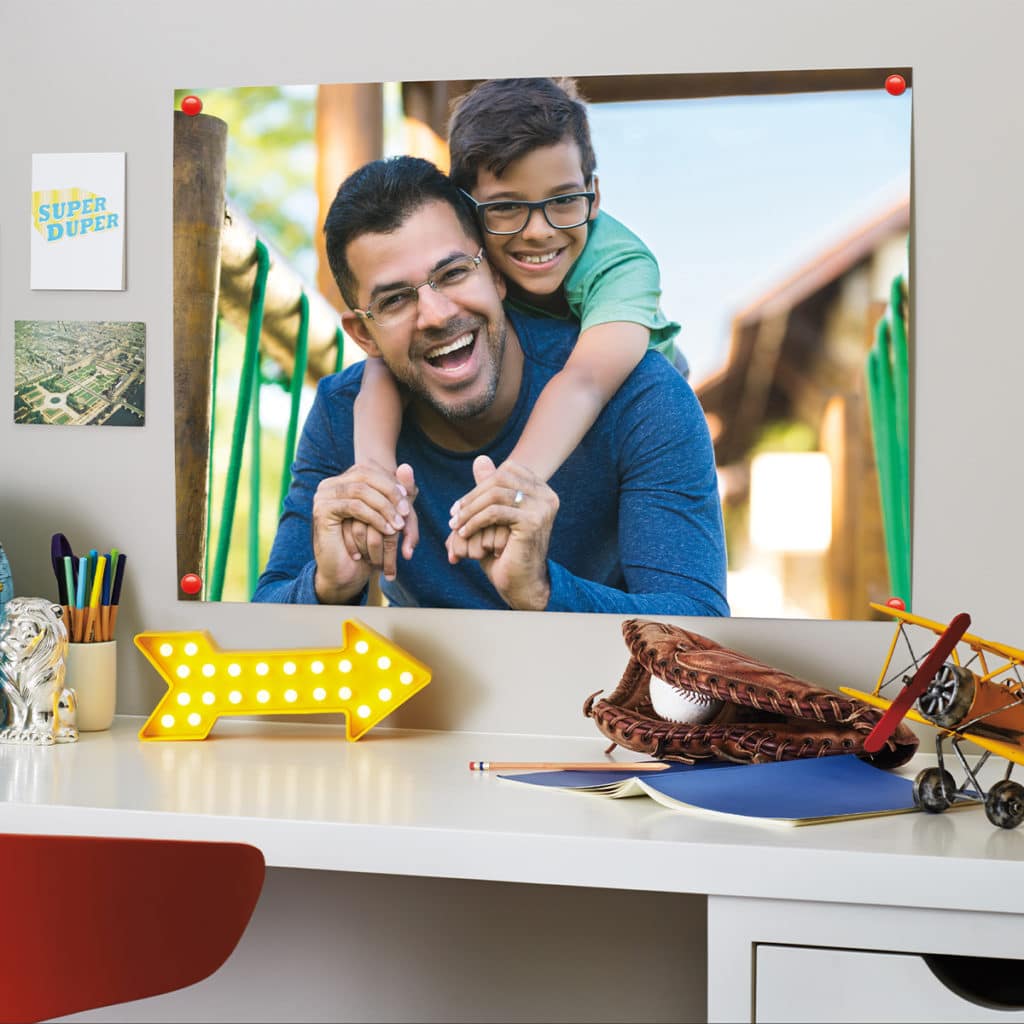 If you are like us, you're always looking for unique ways to display family photos and favorite memories. When it comes to wall art, Snapfish has you covered. We have a wide variety of sizes and styles to fit your space and budget. Read on to see what's right for your walls!
Photo Tiles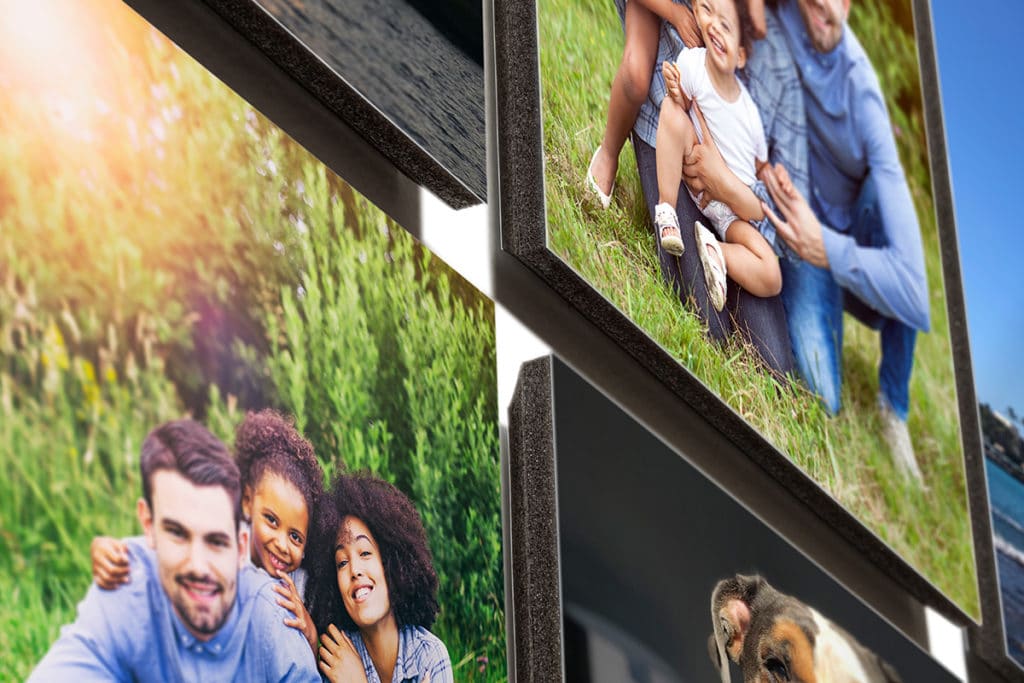 The newest addition to our wall décor lineup!  These lightweight foam tiles make it easy to change up the look of your walls. There's a self-adhesive magnet included with your order so you can rearrange and switch out photos depending on your mood. Because you don't need nails, your walls won't suffer any damage. Our photo tiles measure 8×8 and have a beveled edge for a more modern look.
Wooden Photo Wall Panels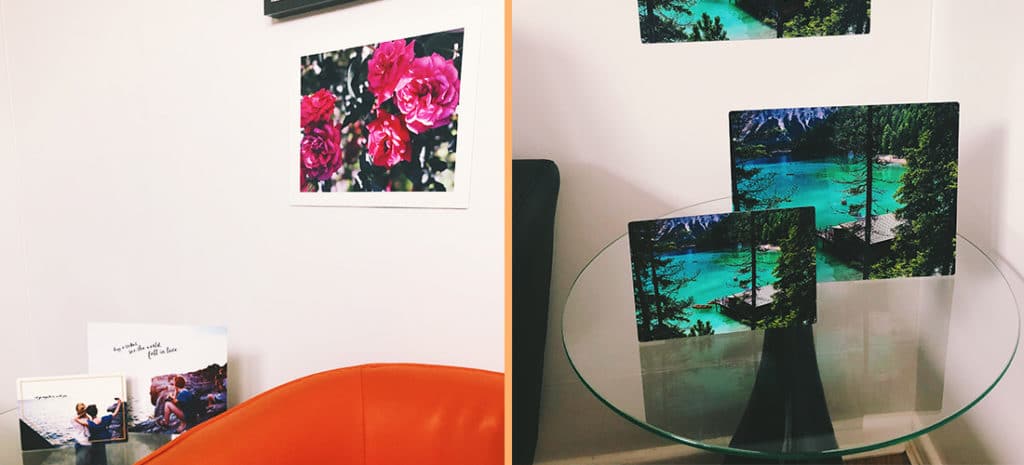 Add charm to any space with our solid-wood photo panels. Our photo panels come frame-free and ready to hang, with pre-drilled mounting holes on the back. There are two styles to choose from! Our standard Wall Photo Panel comes with thin black border that's sure to make your photos pop. The UV-resistant, scratch-free coating gives your favorite photos a nice touch of gloss.
Wooden photo panels give you the option to print one statement photo or a collage photo layout. You can really make it your own by adding text and embellishments in our project builder.
Wooden Wall Panels are available in sizes 11×14, 12×12, 16×20, 20×24, and 20×30.
5×5, 5×7 and 8×10 tabletop wooden photo panels also available for home delivery or to pick up in local Walgreens stores.
Metal Photo Prints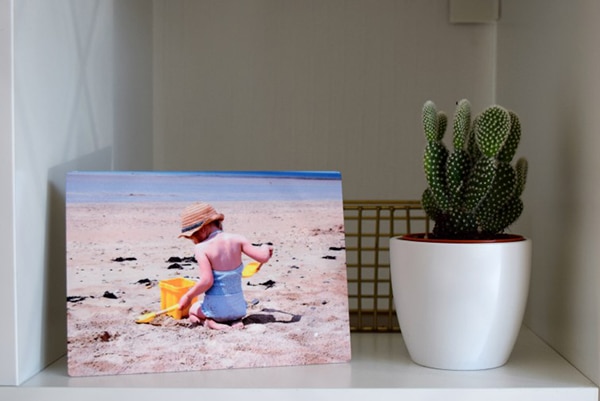 Your photos are sure to shine with our lightweight aluminum photo panels. Perfect for black and white or high-contrast photos as the colors are muted when printed onto brushed aluminum. The attached wall-mount piece creates a lovely floating effect, about .5" away from the wall. The metal photo panel has smooth rounded corners for a more elegant feel.
Metal Photo Panels available for wall-hanging in sizes 11×14, 12×12, 16×20, and 20×24. Tabletop metal photo print options available in sizes 5×7 and 8×10.
If you're looking for something truly unique, create one of our metal Medallion Panels. This striking aluminum wall hung photo panel comes with a rich matte finish and comes in sizes 11×16 and 16×22.. The medallion shape is perfect for capturing a special landmark or moment in time. It's sure to stand out amongst a gallery wall of square prints and frames. Just like the regular metal photo panel, it's best for black and white or high-contrast photos. Medallion tabletop photo panel is also available in 5×7 size for tabletop displays.
Both metal photo panel styles can use one statement photo or multiple for a collage photo layout. For an extra wow factor, consider adding text and embellishments in the project builder!
Acrylic Prints
If you're looking for a more modern look, you can't go wrong with an acrylic photo print. Your photo is printed onto quarter-inch acrylic and includes chrome-finish hanging hardware. Because of the hardware used to hang, pushing the photo 1" away from the wall, it gives your photo a floating feel.
Acrylic Wall Prints come in sizes 11×14, 12×12, 16×16, 16×20, 20×30.
Large Prints + Framed Prints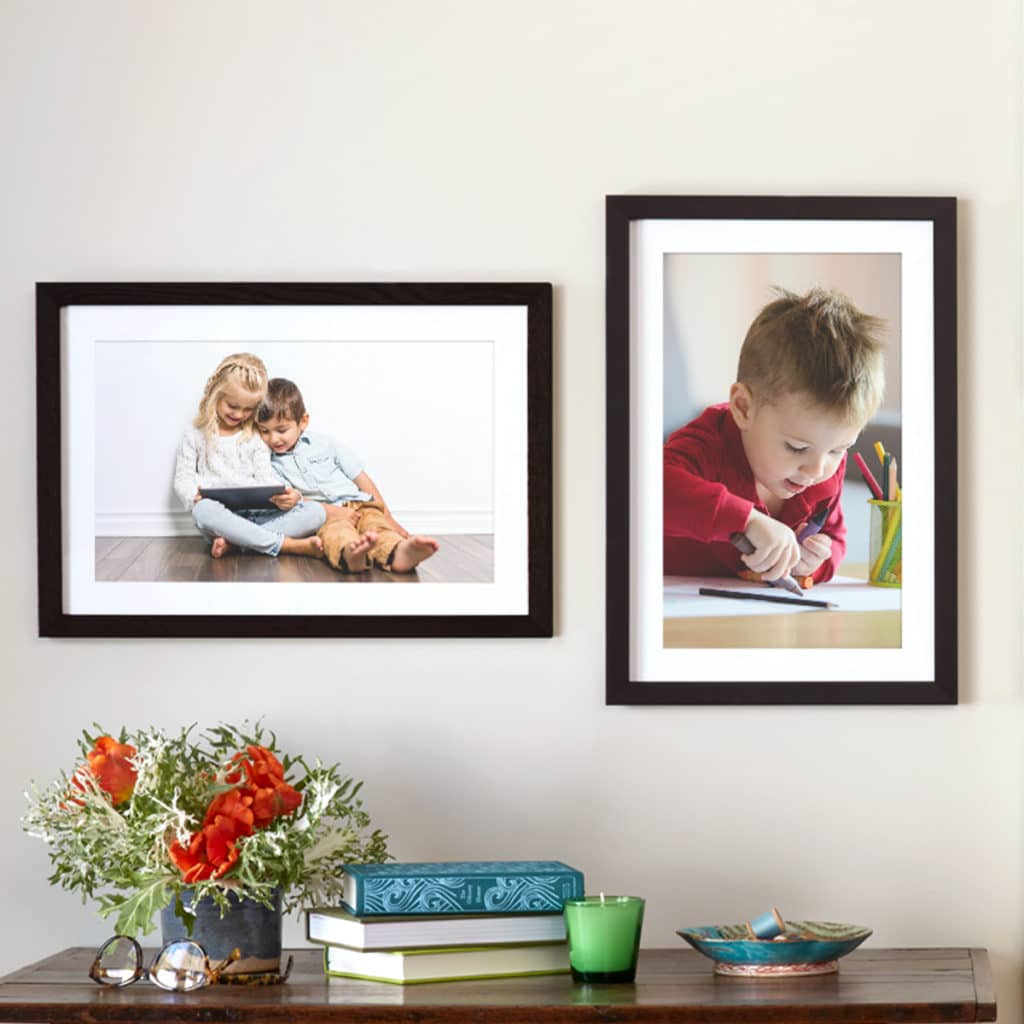 Make a big impression with larger format photos. Choose one statement image or create a collage of your favorite moments. Upgrade the look with a gallery-style frame in natural, white, or black.
Framed Prints available in sizes 11×14, 12×18, 16×20, 20×30.
We also sell standard photo prints, wallet photos, square prints, large photo & collage photo options to allow you to frame your own memories.
Framed Matted Print
With our framed matted prints, you can also choose a white matte board to make photos stand out. We use gallery-quality printing techniques on high-grade, acid-free paper and mount and matte your photo in your choice of natural, white, or black frame.
Framed Matted Prints available in sizes 8×12, 12×18, 15×20.
Canvas Prints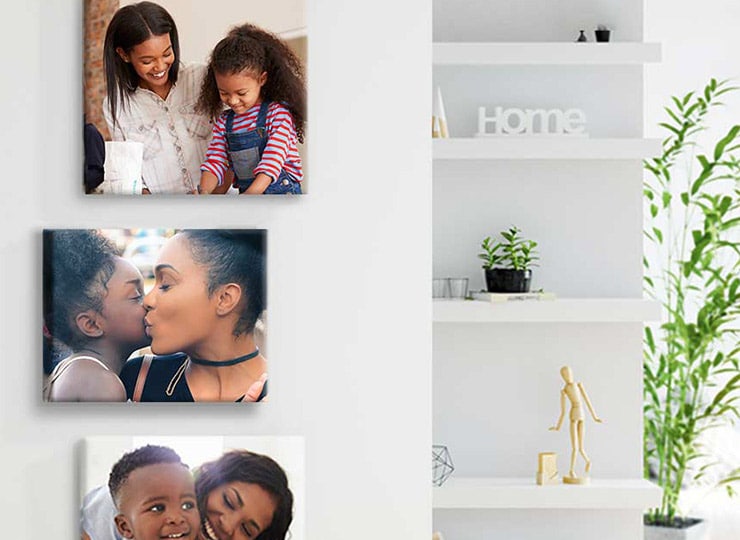 There's so much variety with our personalised Canvas Prints. We have a whole separate blog post for it in fact!
Our Color Wrap Canvas Prints feature a modern, colored edge with your image on the front. Our Photo Wrap Canvas extend your image over each side of the canvas for a fun effect. Canvas comes unframed, but you can add a frame for an additional cost. Choose from black, chocolate, or oak. Our unframed canvases come with easy-to-install hanging hardware. Our framed canvases come ready to hang.
Canvas prints are available in sizes 4×6, 8×8, 8×10, 11×14, 12×12, 16×16, 16×20, 20×24 and panoramic sizes 10×25, 12×30, 16×40.
With so many different wall art options you can mix, match, and make something magical. Visit our blog for more inspiration and see how easy it is to turn your digital files into printed smiles.
Feeling inspired to create your own home decor? We love seeing what you make, so be sure to share your photos with us on social media! You can tag us using @snapfishus on Instagram or Facebook with photos or use the hashtag #snapfish. Don't forget to follow us on YouTube, Twitter and Pinterest too!