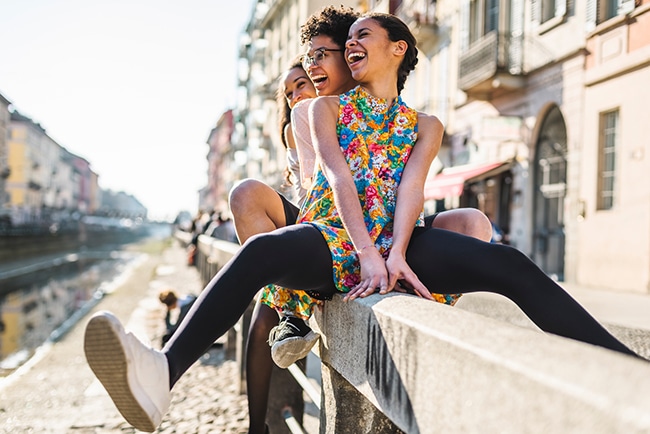 Raise your hand if you're addicted to Instagram – everyone? Ok, good, so it's not just us. Whether you're a newbie to the 'gram or quite the pro, we're here to help shed some light on how to achieve those picture-perfect kid/latte/brunch Instagrams. Let's explore the easiest means to document your every busy day with the camera in your pocket—on your smart phone. Check back each week for a new tip!
Tip #3: Tell a story
The best stories have mood and personality. Who or what is your subject? Look for elements that will pull the narrative together. Are your kids climbing all over Grandpa? Catch their smiles. Is it your weekly Saturday hang time at the coffee house with the gals? Think about how you might convey the warmth of the atmosphere—capture the steam rising up from your foamy café latte. Since it can be a challenge to find natural light in these indoor scenarios, try tinkering with editing tools to achieve picture perfection.
Give those in-app Instagram filters a go. They can really take your image to the next level!
P.S. Have you tried making Square Prints?
P.P.S. Check out Tip #1 and Tip #2
Follow Snapfish on Instagram. // Photo via Alison Messinger.
We love seeing what you come up with! Please tag us @SnapfishUS and #snapfish on Facebook, Instagram & Pinterest . We love seeing what you create.