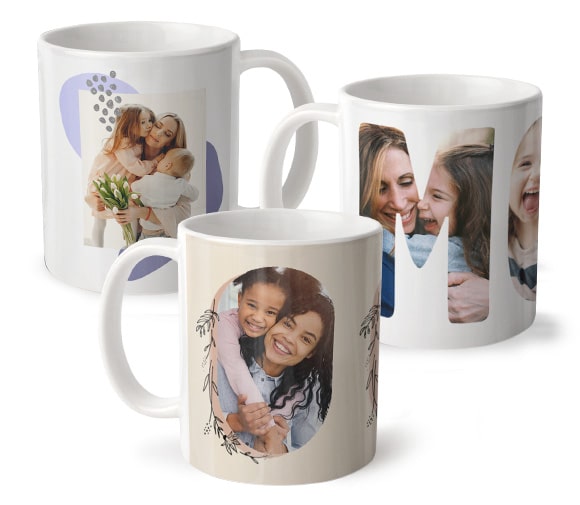 Let's be real – every single day should be Mother's Day. But today in particular you have the opportunity to showcase your love and appreciation for the strong, caring, always-there-for-you ladies in your life. This year, honor them with a personalized token of gratitude: a coffee mug that's just as spunky as they are.
Once you are in the coffee mug project space, you can find all of these designs in the left side bar. Select Designs > Family & Friends to see the collection. Pop in your favorite photo, then customize for each lovely lady on your gift list. Change up the backgrounds, try out different font colors, and customize text with a special note. It's totally cool if you just want to leave it as-is, too!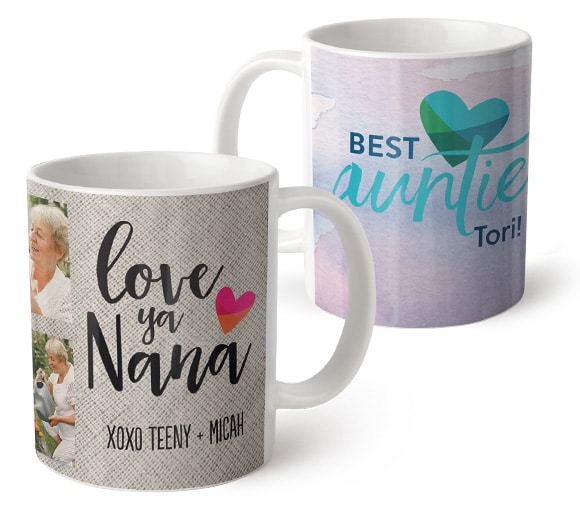 If you're looking to add even more fun embellishments like these handwritten phrases, go to the left sidebar again and select Embellishments > Collections > Mom Magic.
Sound off – who are all the lovely women in your life?
Dog Mom
Cat Mom
New Mama
Mom-to-be
Stepmother
Army Mom
Soccer Mom
Auntie
Grandma
Nana
Foster Mama
Mother-in-law
Sister
Sister-in law
Who did we miss? Tell us what kind of mamas inspire you in the comments!
Shop our full coffee mug collection.
We love seeing what you come up with! Please tag us @SnapfishUS and #snapfish on Facebook, Instagram & Pinterest . We love seeing what you create.