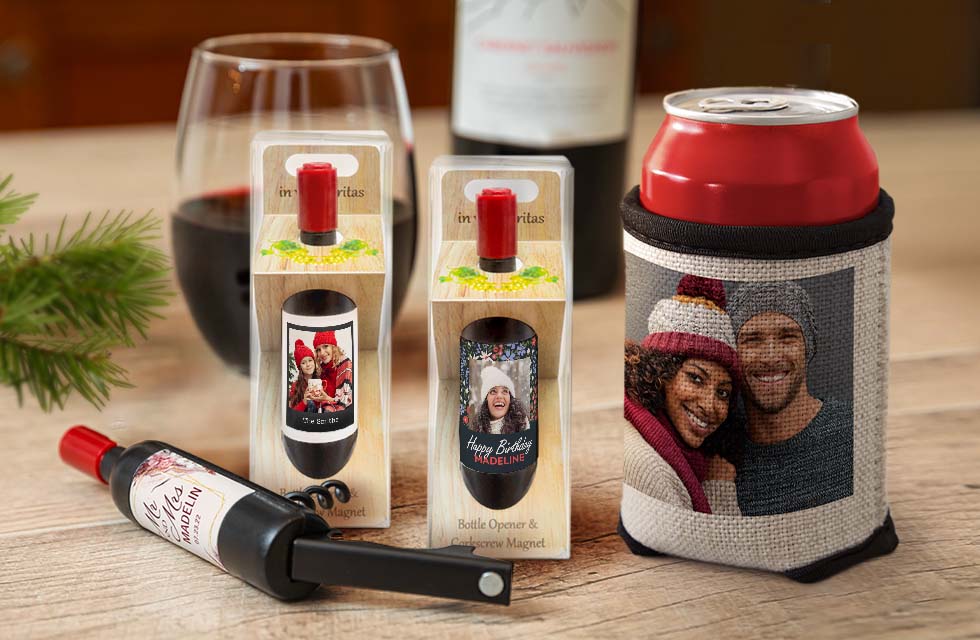 Introducing our latest additions to our drinkware range that can be customized with favorite pictures and text in minutes. These fun gifts will make any gift personal and bring a smile to their faces when they receive their gift
15oz Color Accent Mugs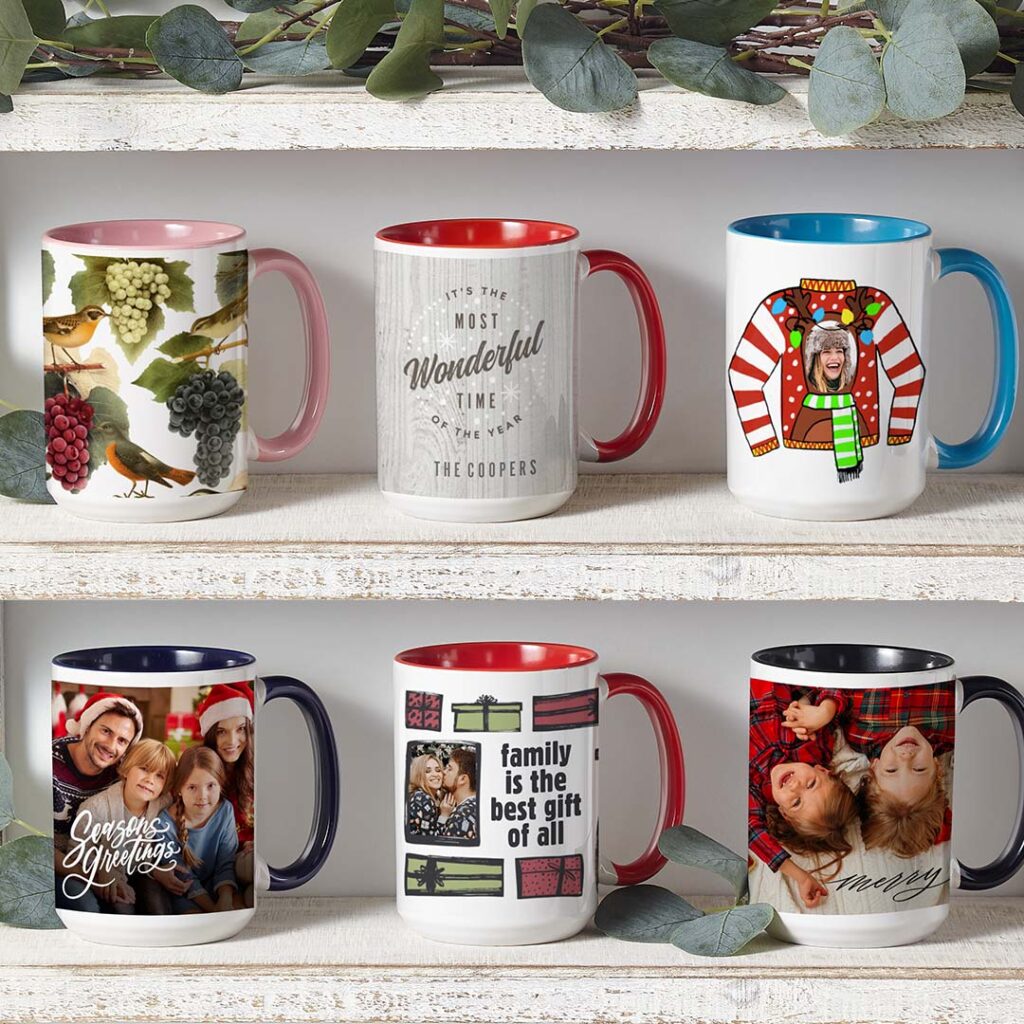 New for 2021, our ever popular 15oz photo mug range has been extended to include the Color Accent Mugs. 15oz Color Accent Mugs are available as red, black, navy, pink and sky blue. Inside color mugs can be created on the app or web in minutes, and being dishwasher and microwave safe will remind your gift recipient of those happy times again and again.
The 15oz color accent mug is perfect for people who love a large cup of coffee, tea, lattes, hot chocolates or even spiced hot milk. Our range of designer layouts allow you to print favorite pics on the side of your mug, and you can truly personalize it when you select from our assortment of backgrounds and embellishments to create the perfect gift this Christmas.
To create your one-of-a-kind mug, just upload photos, select from our wide range of color coordinated designs and layouts and add to cart. Your mugs will be printed in our US factory and delivered direct to your door.
Magnetic Wine Magnet with Corkscrew + Bottle Opener
Magnetic bottle openers make perfect birthday gifts, wedding favors and even stocking fillers! Your favorite pictures will be printed onto durable ABS polymer and stainless steel, and the magnetic corkscrew + bottle opener can stick to any steel surface, like a fridge, so it will be easy to find this entertaining essential when you need it.
Pint Glass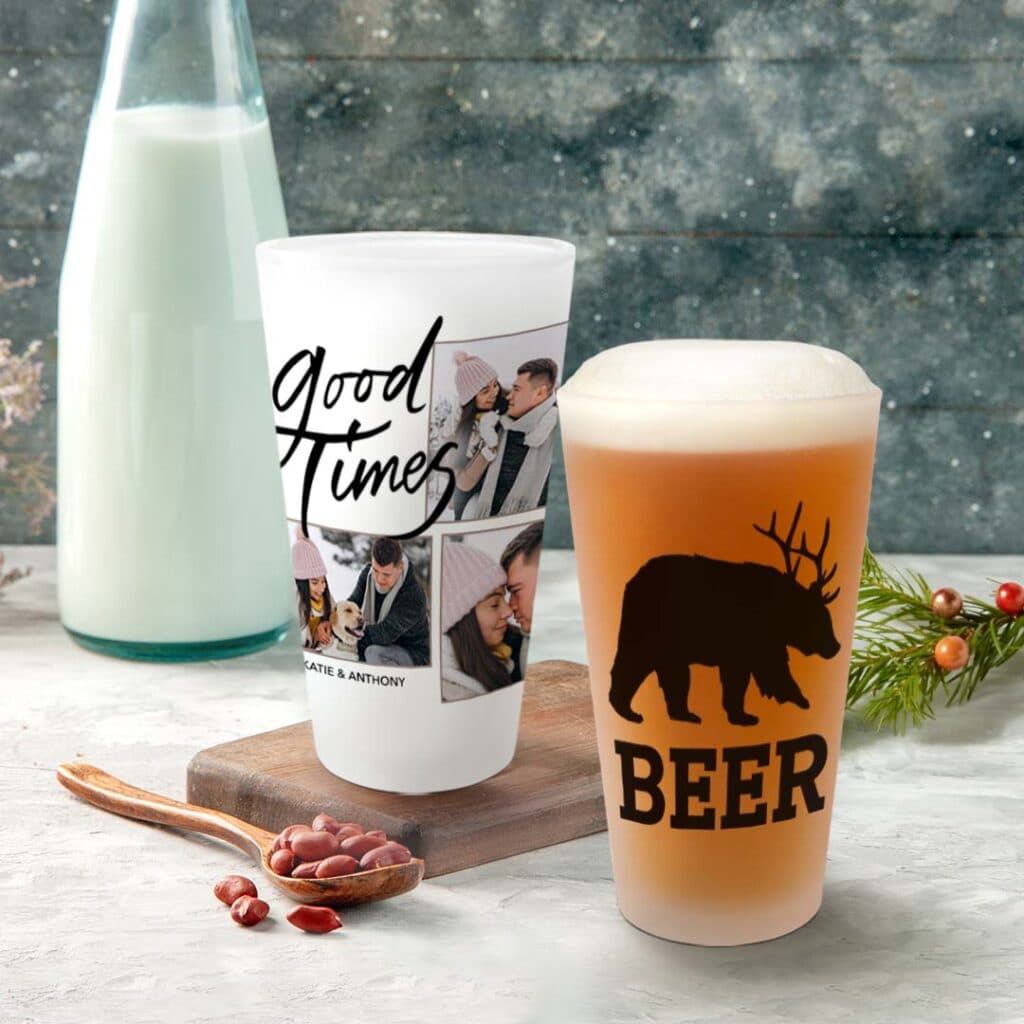 Custom pint glasses make the best vessel for sweet tea, ice cold lemonade, or your favorite brew! Create custom monogram designs for each guest, add first names, or add a silly photo memory with each friend to the side of the glass so your visitors have a sweet party favour to take home with them.
Can Cooler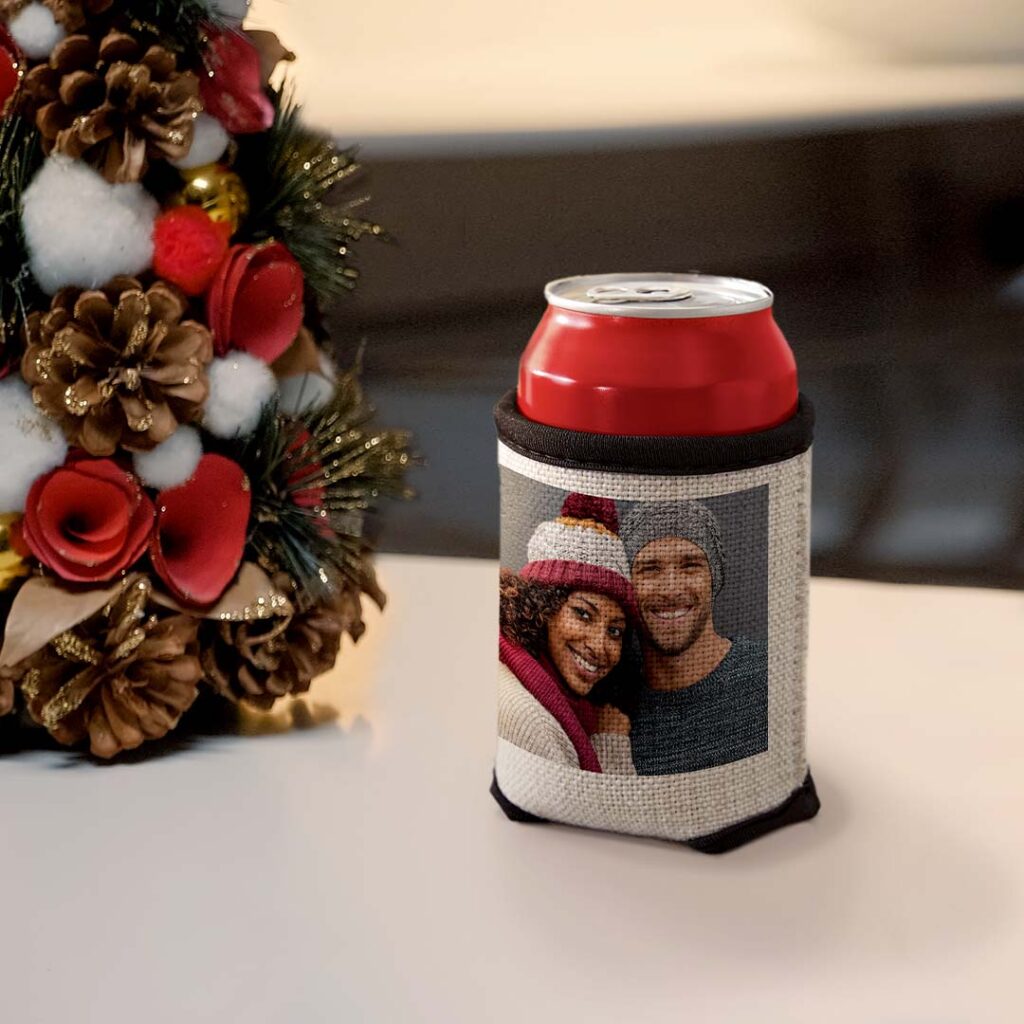 Our cloth can cozies can be customized with your favorite photos, text, embellishments, and beyond. So it's never been easier to create a themed party vibe with matching designs for each guest to help keep their soda, seltzer or even beer cans cold. Plus, we've got some sweet designs that are a perfect fit for your at-home hangs. 
Apron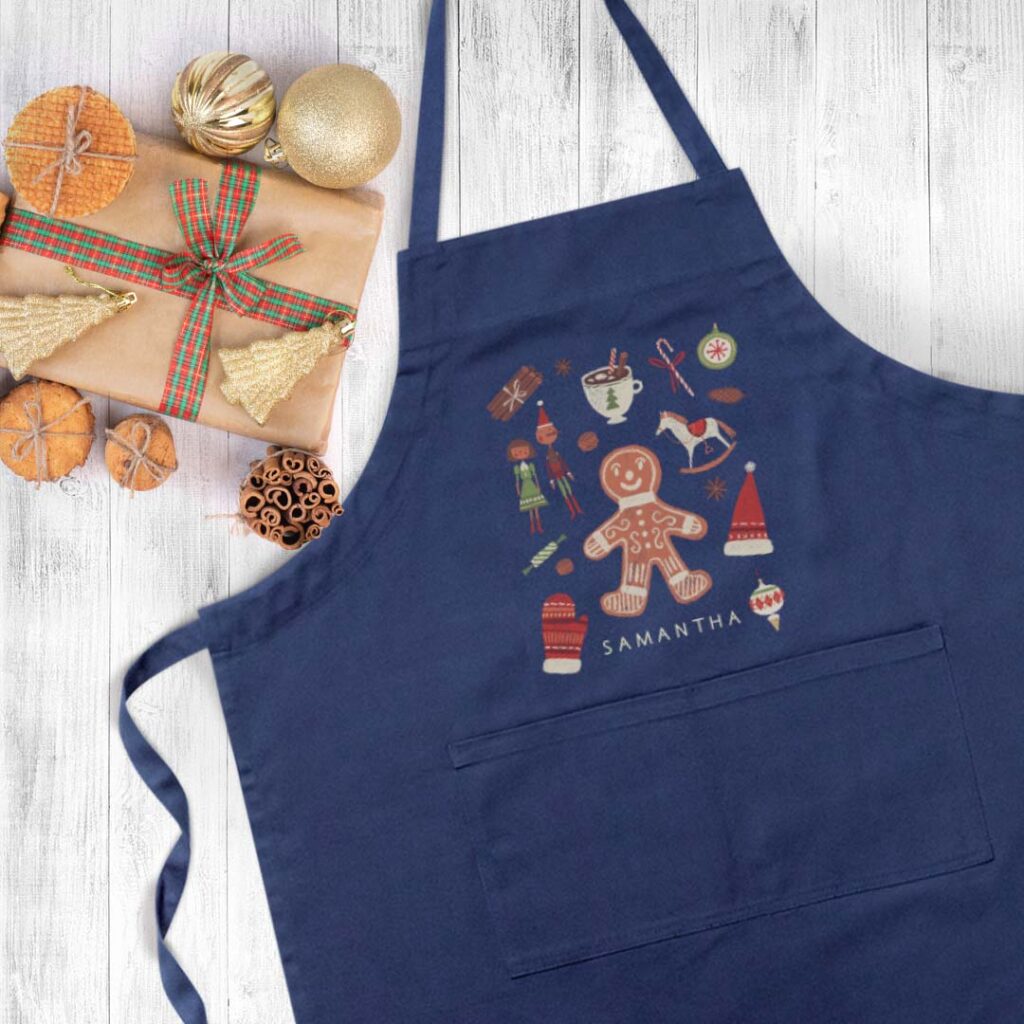 Crafted from 100% heavy cotton twill, our navy aprons are durable and practical, not to mention washer- and dryer-friendly! With two large pockets to hold all your essentials and a drawstring waist tie for adjustability, we've got you covered (literally) for all your barkeep activities.
Garden + Yard Flags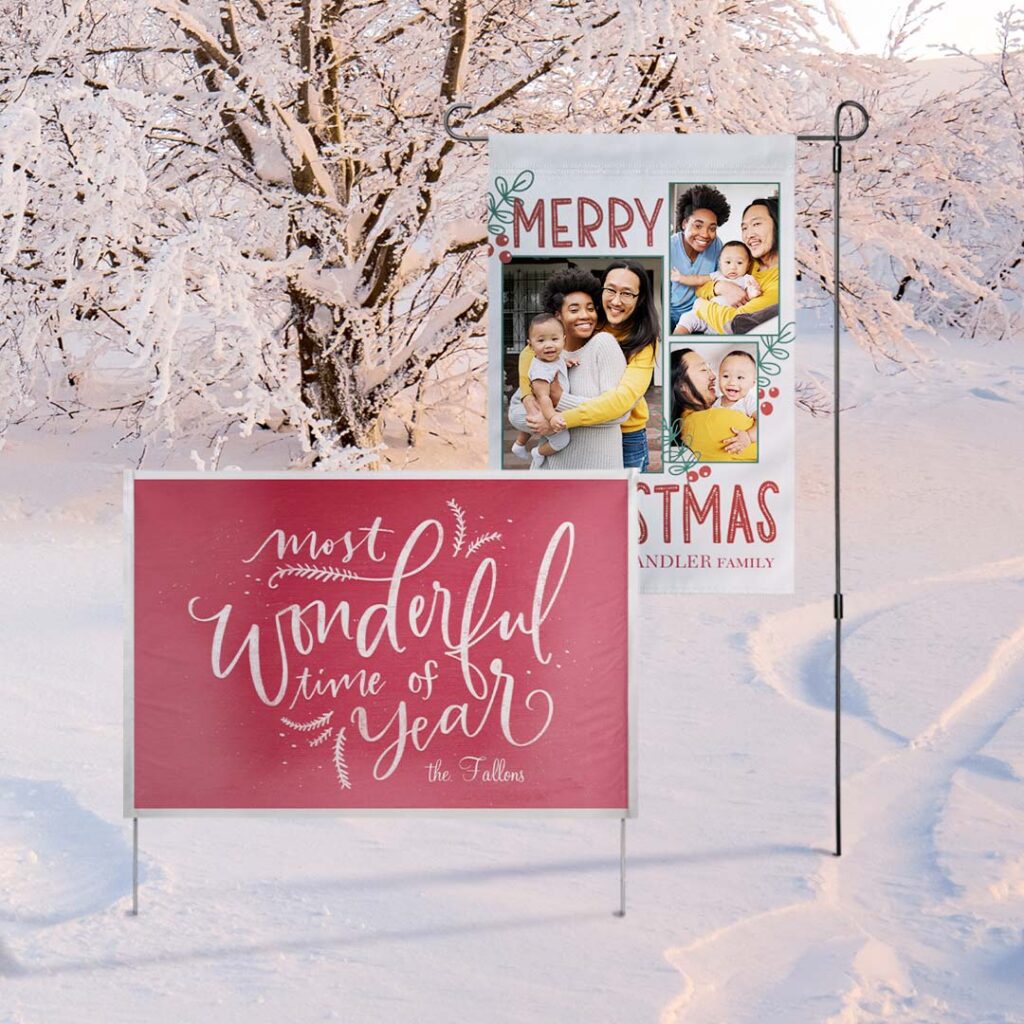 Decorate your yard with gorgeous Garden Flags and Yard Signs. You can personalize your Garden Flag and Yard Sign in minutes with favorite photos + custom text or choose one of our original designs. Why not make multiple flags to celebrate every season, holiday, and special occasion. 
Yard signs are perfect for graduation announcements, birthday celebrations, to political affiliations or asking "Santa, please stop here". A custom yard sign is a perfect way to share exciting news and can be personalized photos, text, and embellishments and then showcased in your front yard for the whole neighborhood to see.
Event Magnets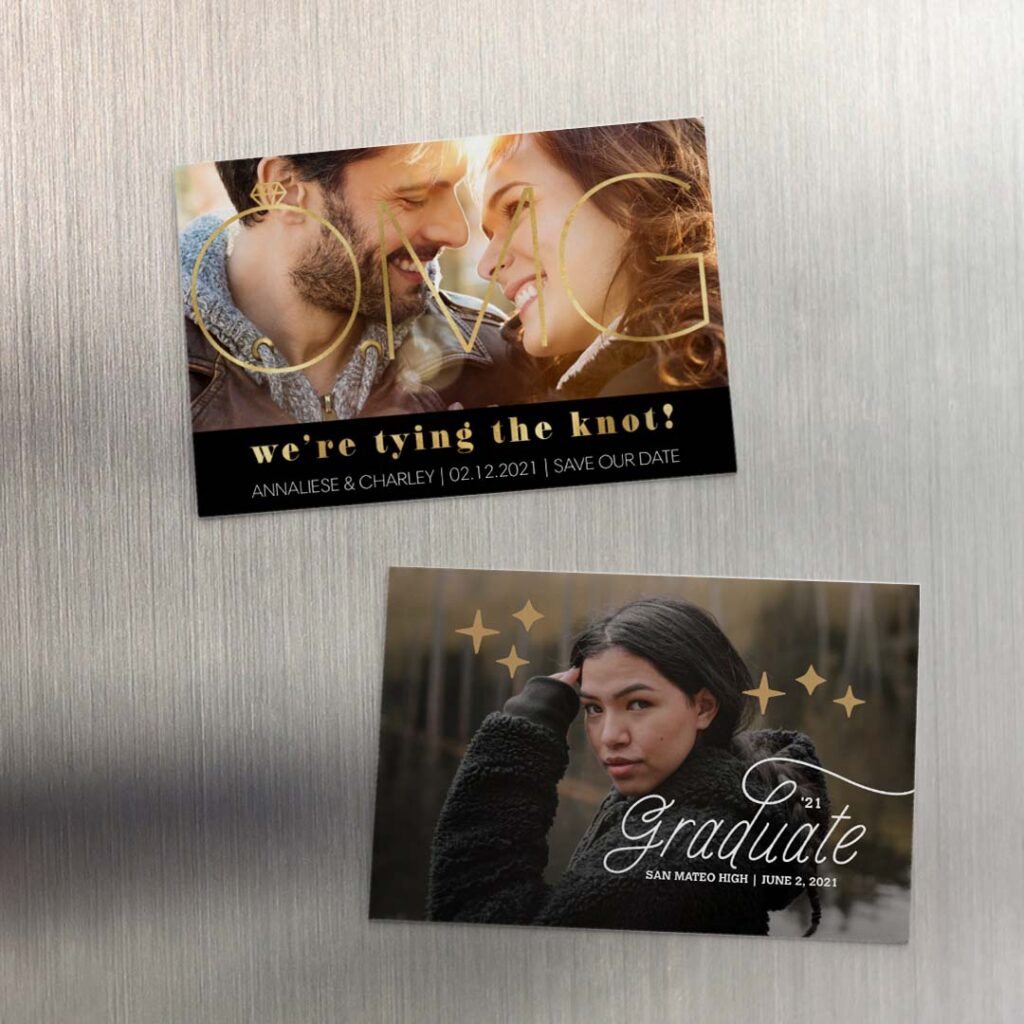 Event magnet sets are perfect for those unforgettable party reminders as recipients will want to showcase your beautiful invites on their fridge for all to see. From Save The Dates, to Baby Announcements, Graduation parties to Holiday get-togethers, event magnets will make your invitation hard to forget.
It's so easy to create fun and personal presents with Snapfish.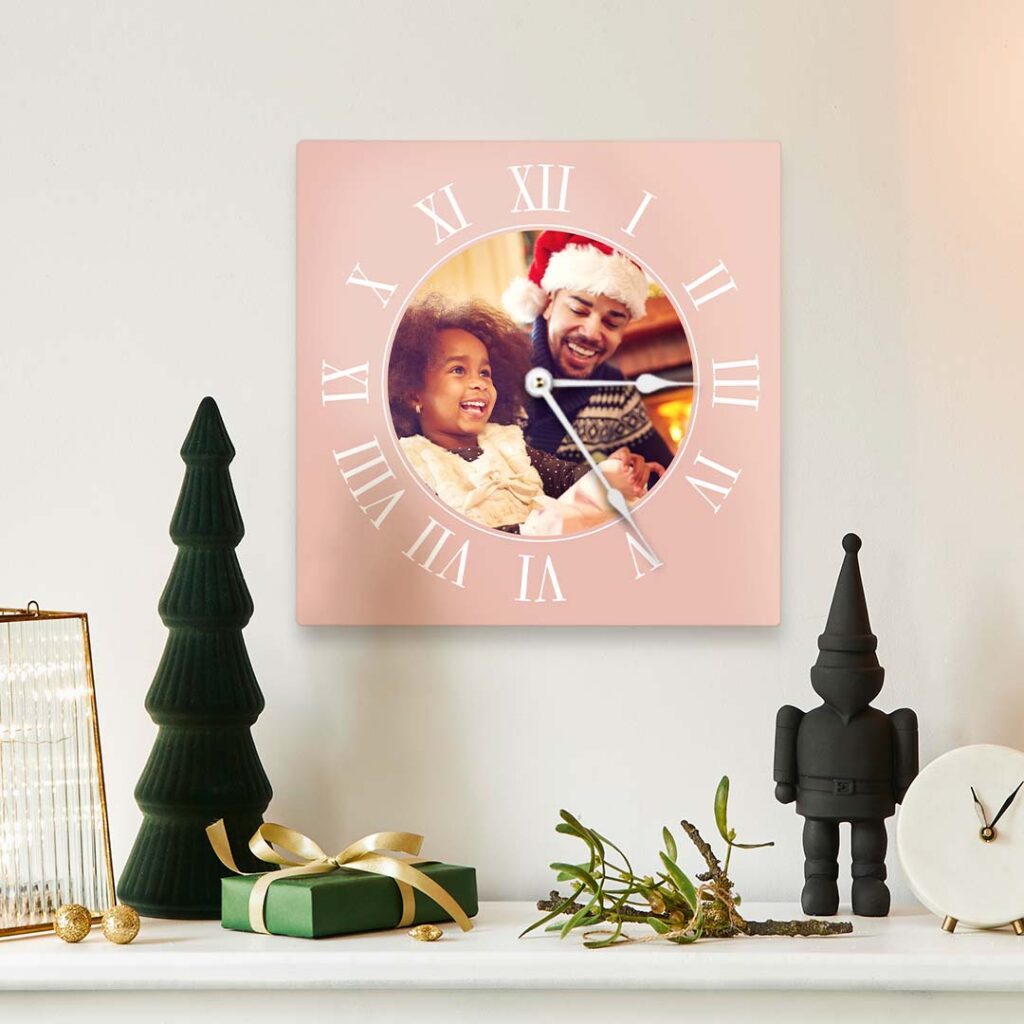 It's so easy to create professional looking gifts, like this stunning custom wall clock, using our simple to use builder and design tools. Why not have a go today?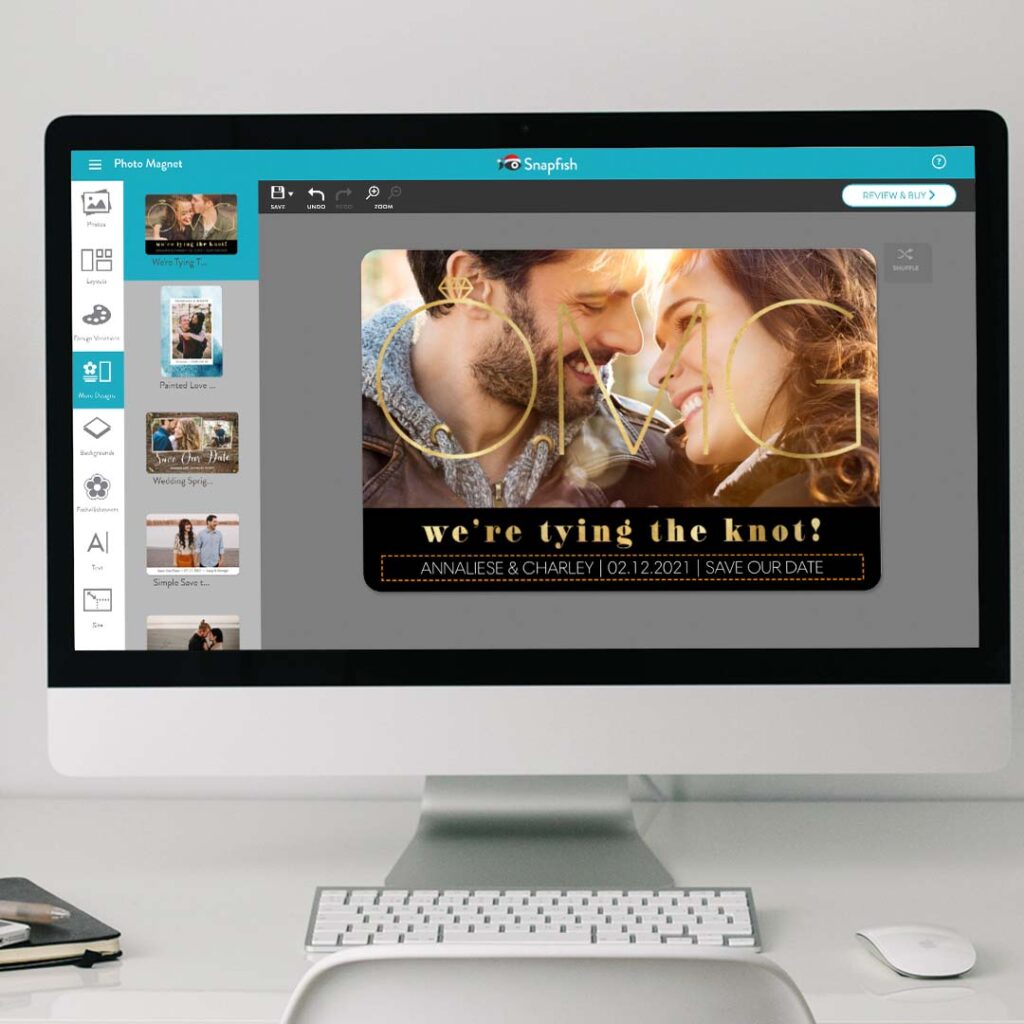 You can even add text & embellishments and change backgrounds to suit your style. Read our blog post for extra tips.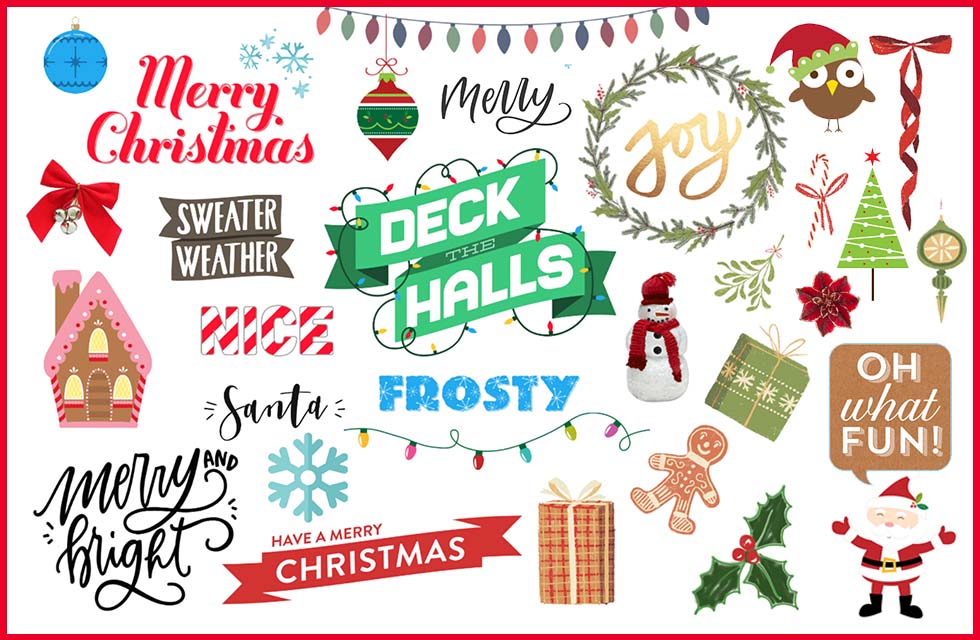 We hope you got some great gift ideas for your son, daughter, nieces, nephews, grandchildren, and the whole crew! If you end up making a custom new personalised product, please share with us!  You can tag us with @snapfishus in your photos on  Instagram and Facebook, or use the hashtag #snapfish. Don't forget to follow us on YouTube, Twitter and Pinterest, too. Check out the Snapfish site for even more Christmas and holiday ideas.