We're thrilled to announce the addition of Graduation Announcements to our gold foil family of cards. Choose from over 40 new shimmery designs that boast "Class of 2018" script, confetti frames, multi-photo layouts, and matching Thank You cards to boot.
Personalize with name, school, year, and any extra info you may want to share with friends and family. Made the Dean's List? Graduating with honors? Let the world know!
Here are just a few of our favorite Graduation Announcement designs, displayed here by the enthusiastic Snapfish staff who just completed their degree in card modeling. A+ job, team!
Keeping it classy with confetti and multi-photo layouts. Shop Glimmering Grad Photo Card (left) >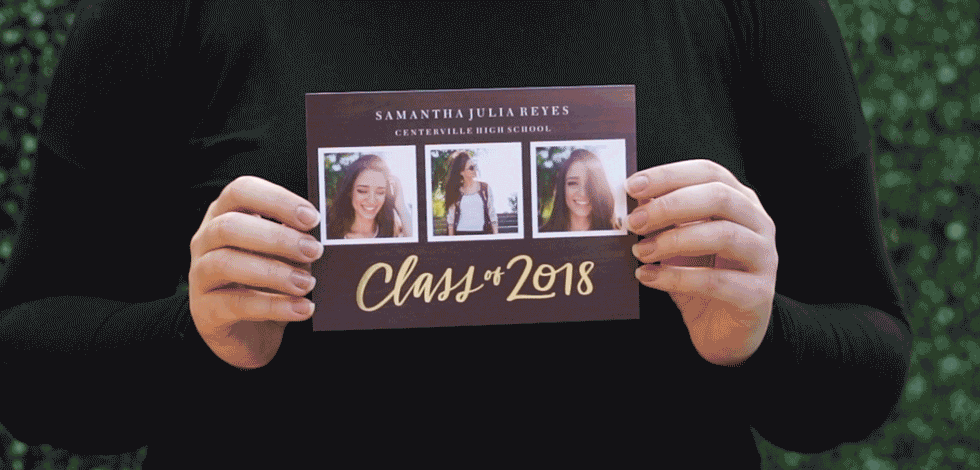 …and Golden 2017 Trio Photo Card >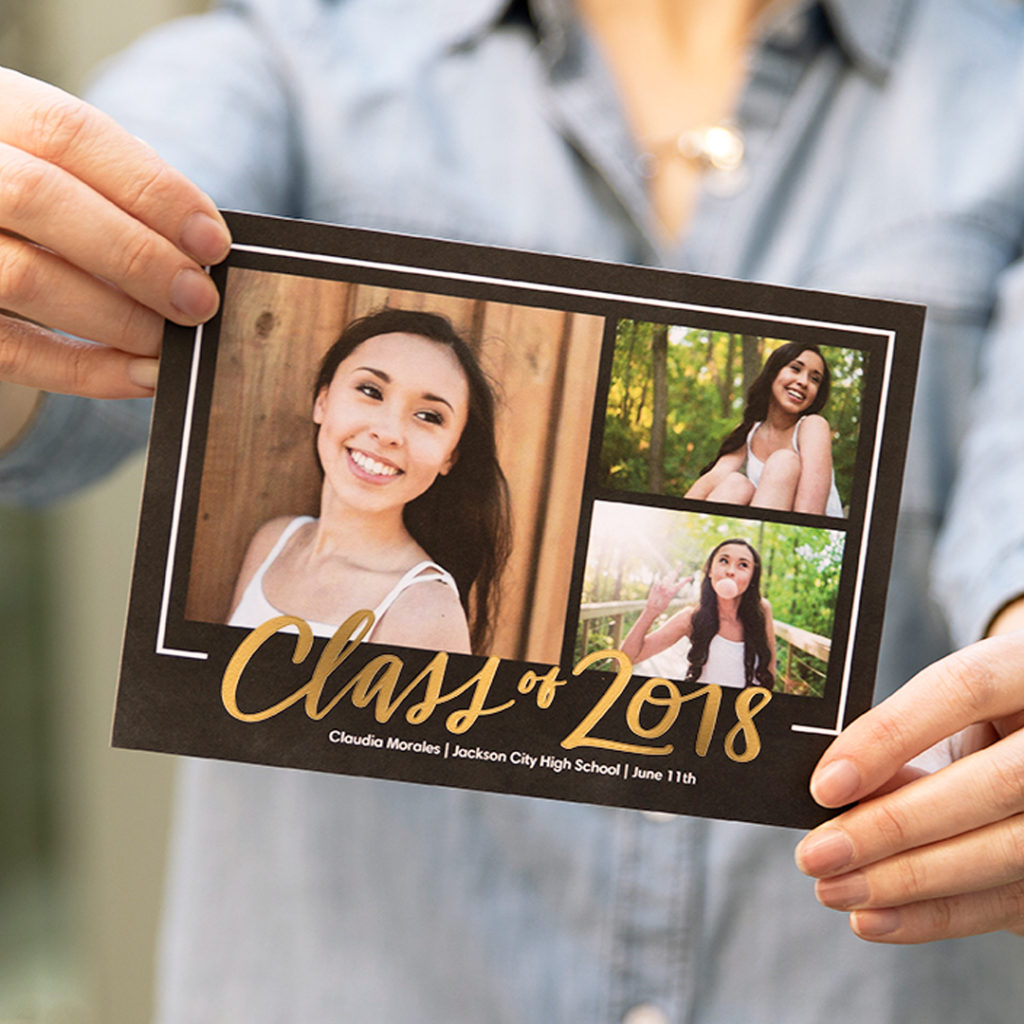 Here's another version of the "Class of 2018" favorite, featuring pictures of various sizes and a classic black background. Shop Classic Golden Class Photo Card >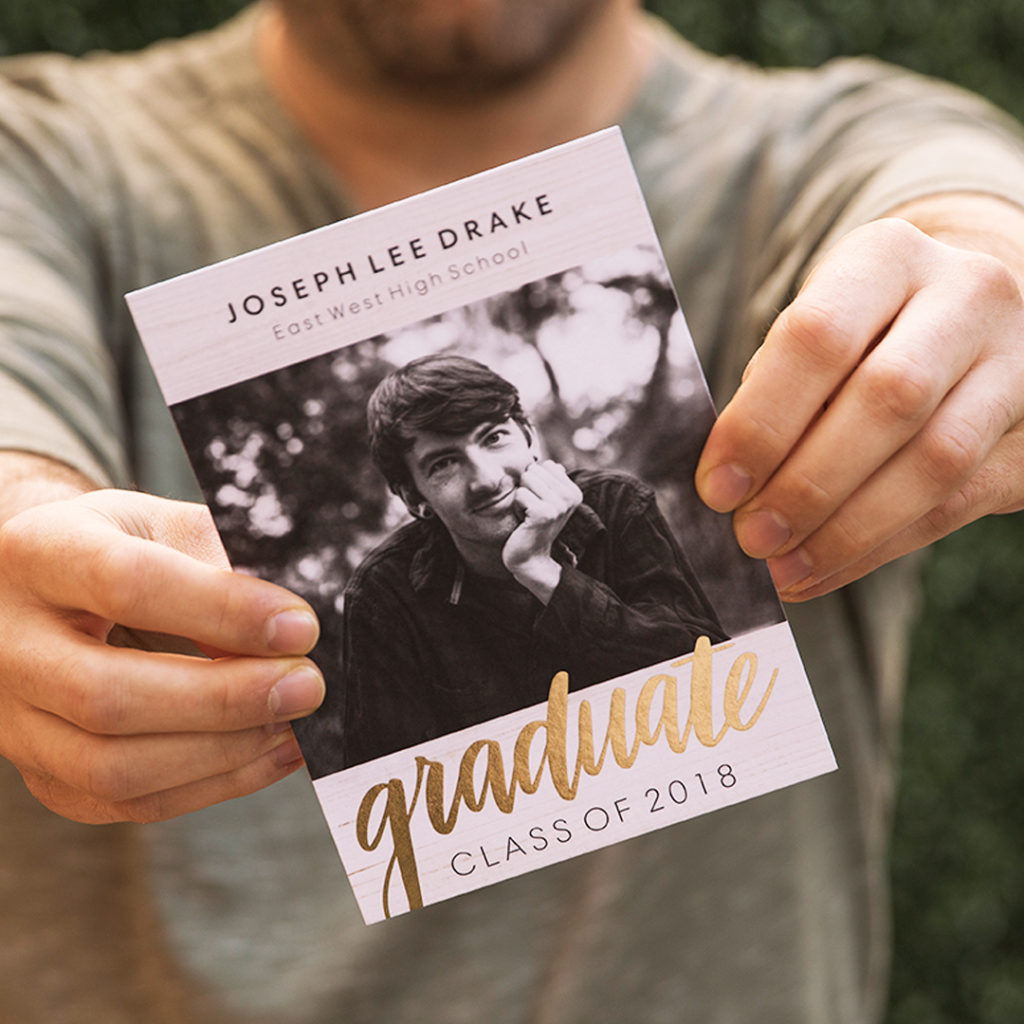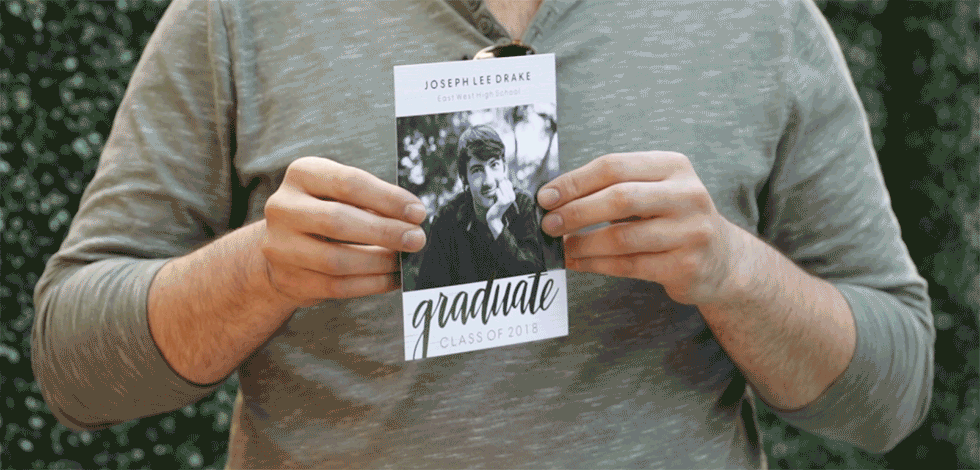 Minimalist black and white photos make the gold script pop. Shop Golden Graduate Photo Card >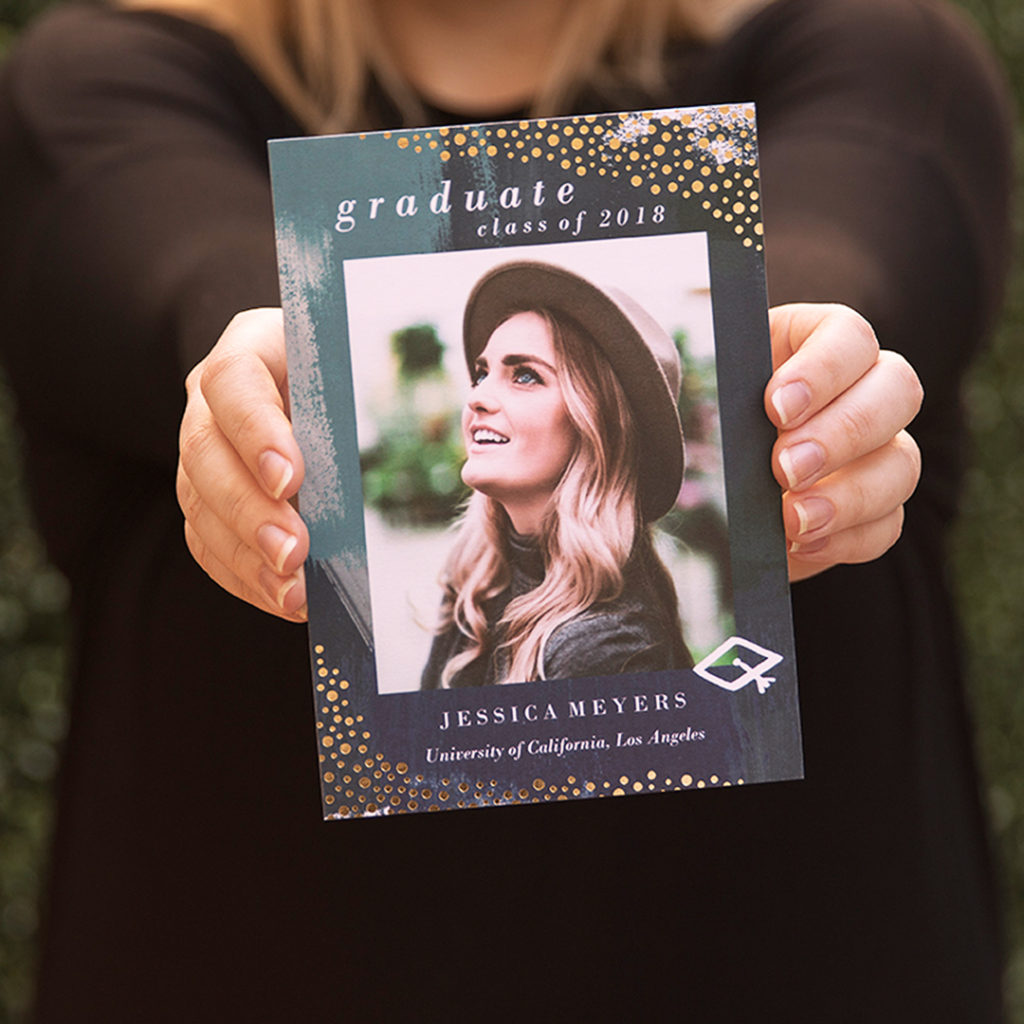 Jewel-toned brushstrokes with confetti gold corners get all the honors. Shop Sparkling Graduate Photo Card >
Check out the full gold foil-stamped collection of Photo Cards, and be sure to tag us on Instagram to share the finished product. Extra credit: Use code 60MAR2018 for 60% off your card purchase of $40 or more. Class dismissed!