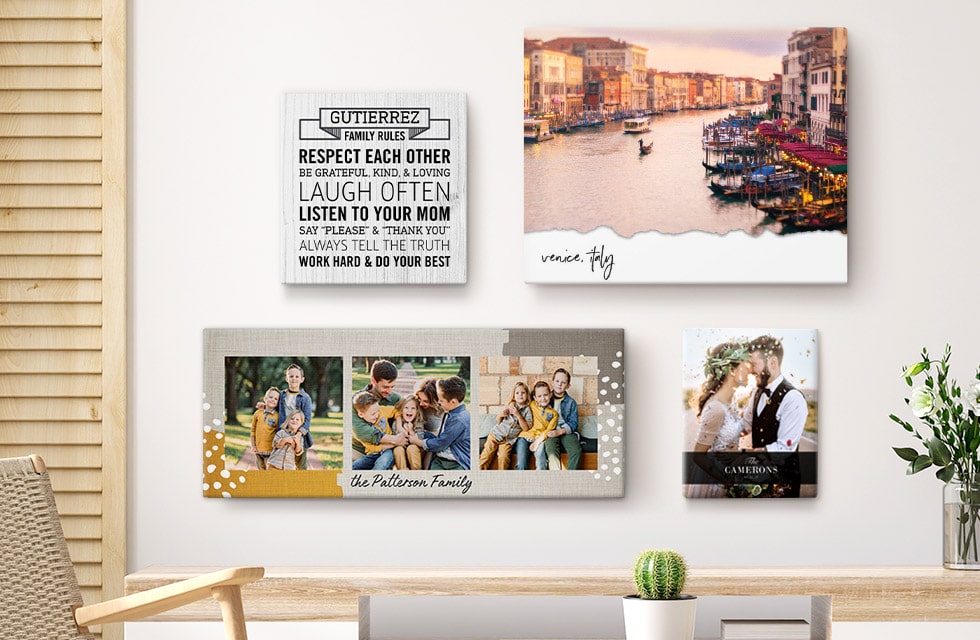 We're excited to share our new canvas print designs, hot off the press and just in time for the 2021 holiday season! Whether your home decor leans towards rustic chic, glam or 'proud dog parent', we have the canvas design you'll have so much fun making and then displaying on your wall.
Here are 5 reasons why your photo canvas will be totally unique this year:
Personalize it with a favorite photo (or four!)
Add to your existing gallery wall with an annual family update
Stylish split canvas and canvas set options to really make the most of those walls
Portrait, landscape, full photo, and multi-photo collage layouts allow your pictures to shine
Tons of layouts, backgrounds and fonts for maximum customization!
Time to show off our favorite new & updated bestselling canvas print designs for 2021:
Golden Monogram Canvas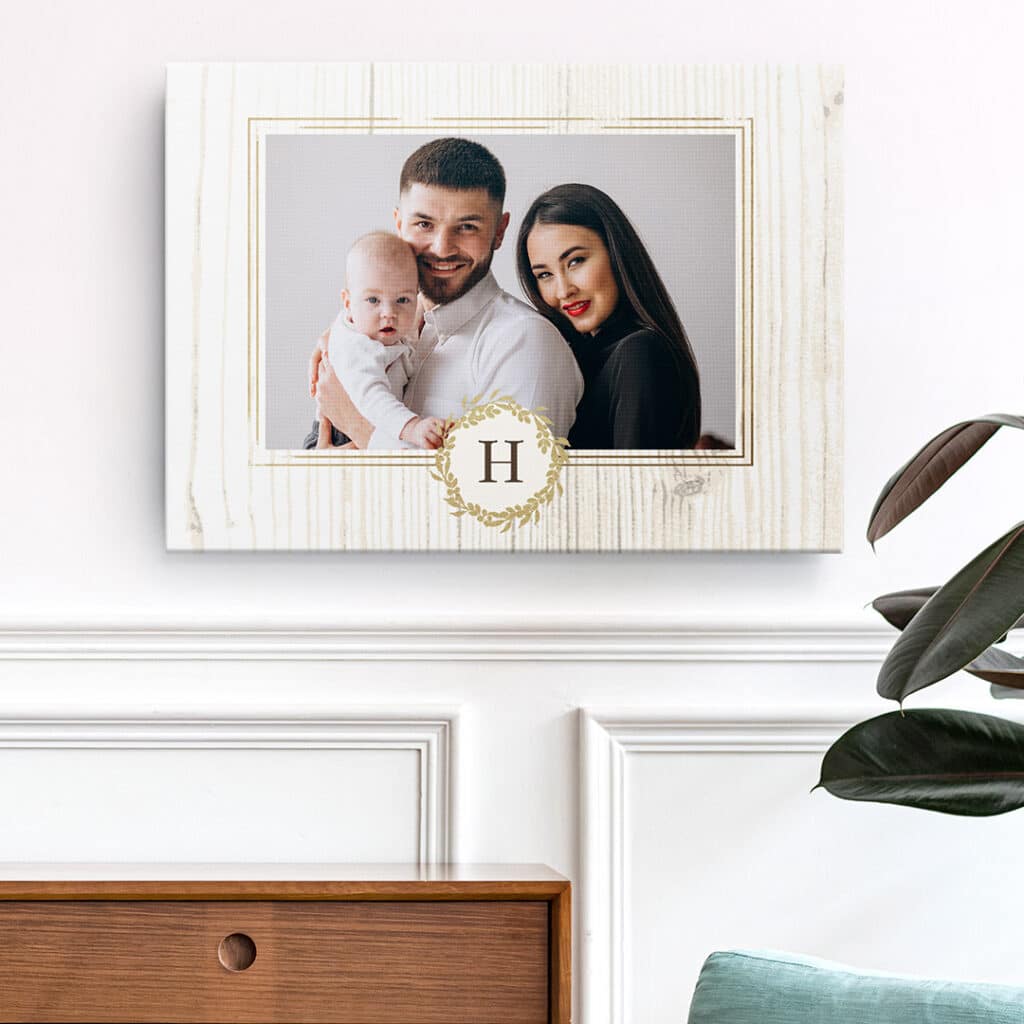 Botanical Family Canvas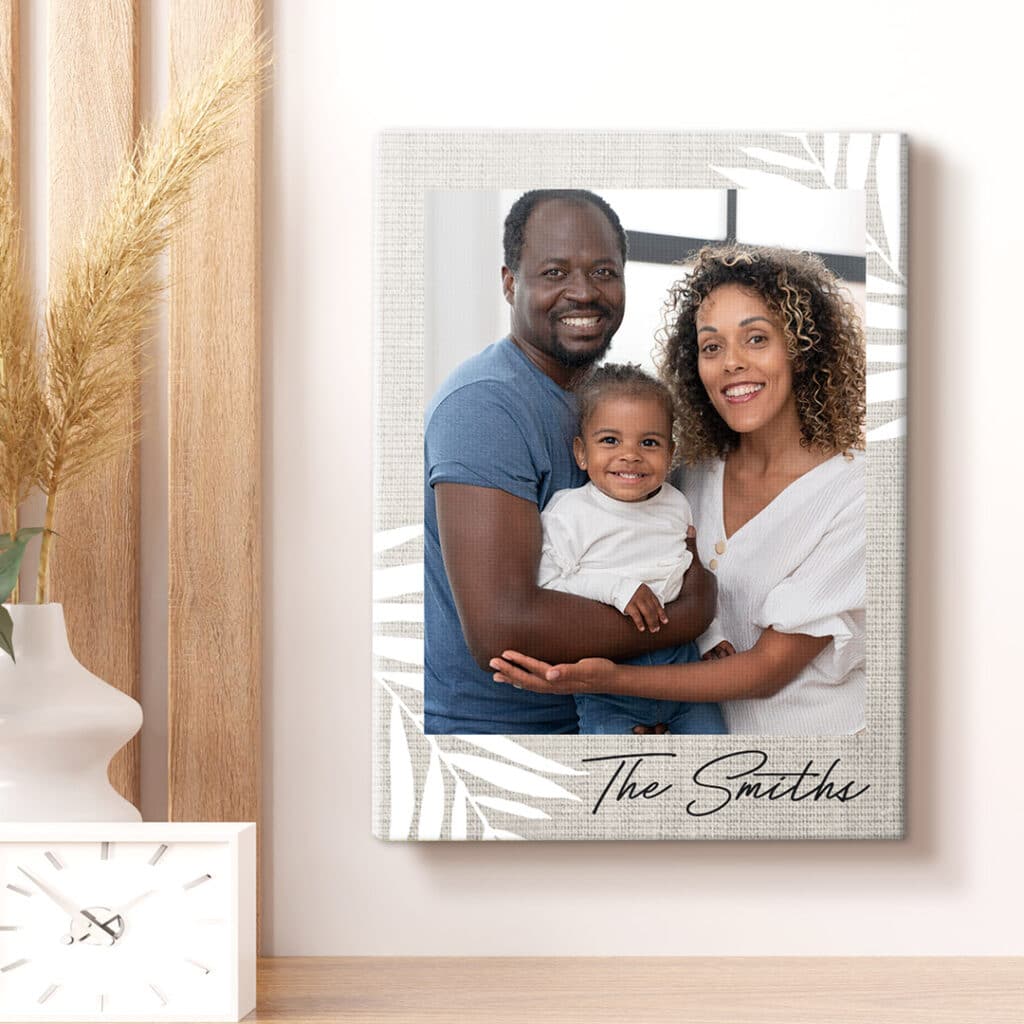 Geometric Abstraction Canvas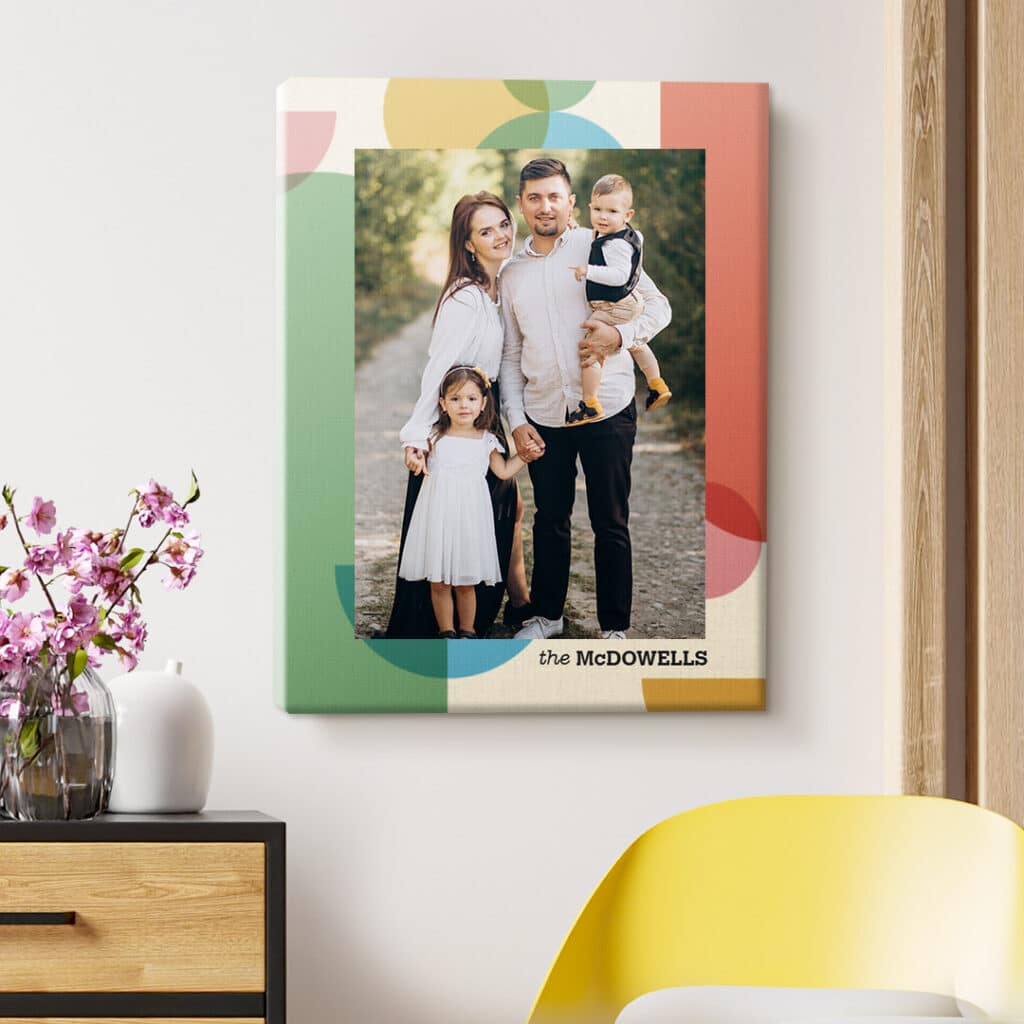 Plaid Canvas
Blessed Canvas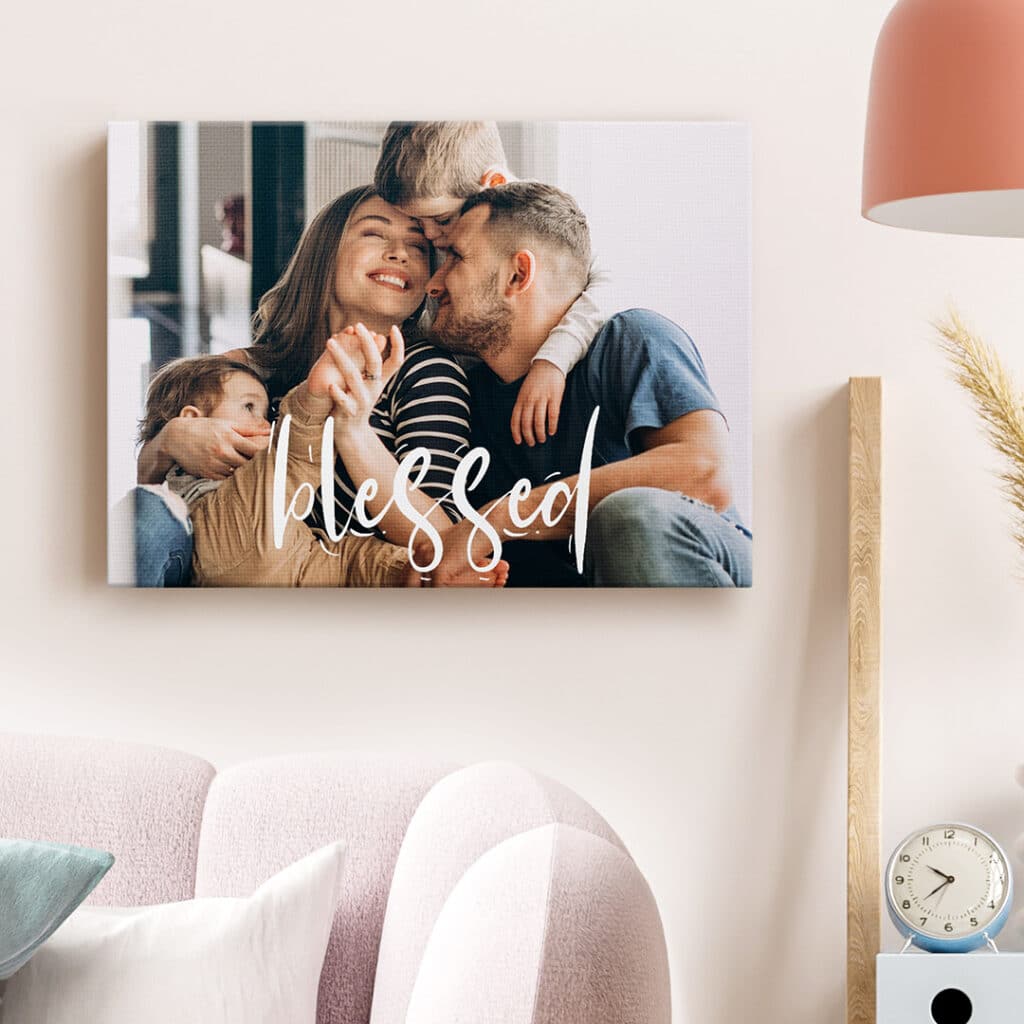 All I Need Canvas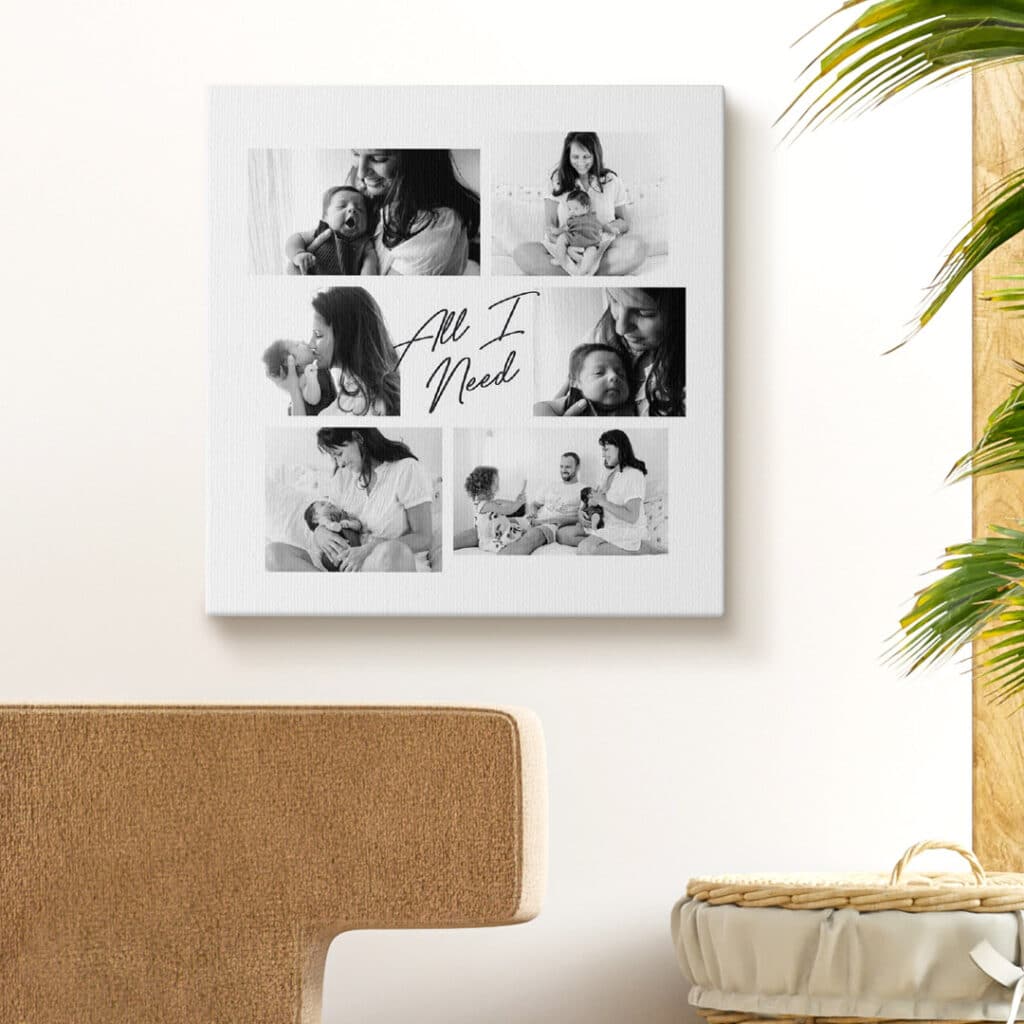 Baby's First Year Canvas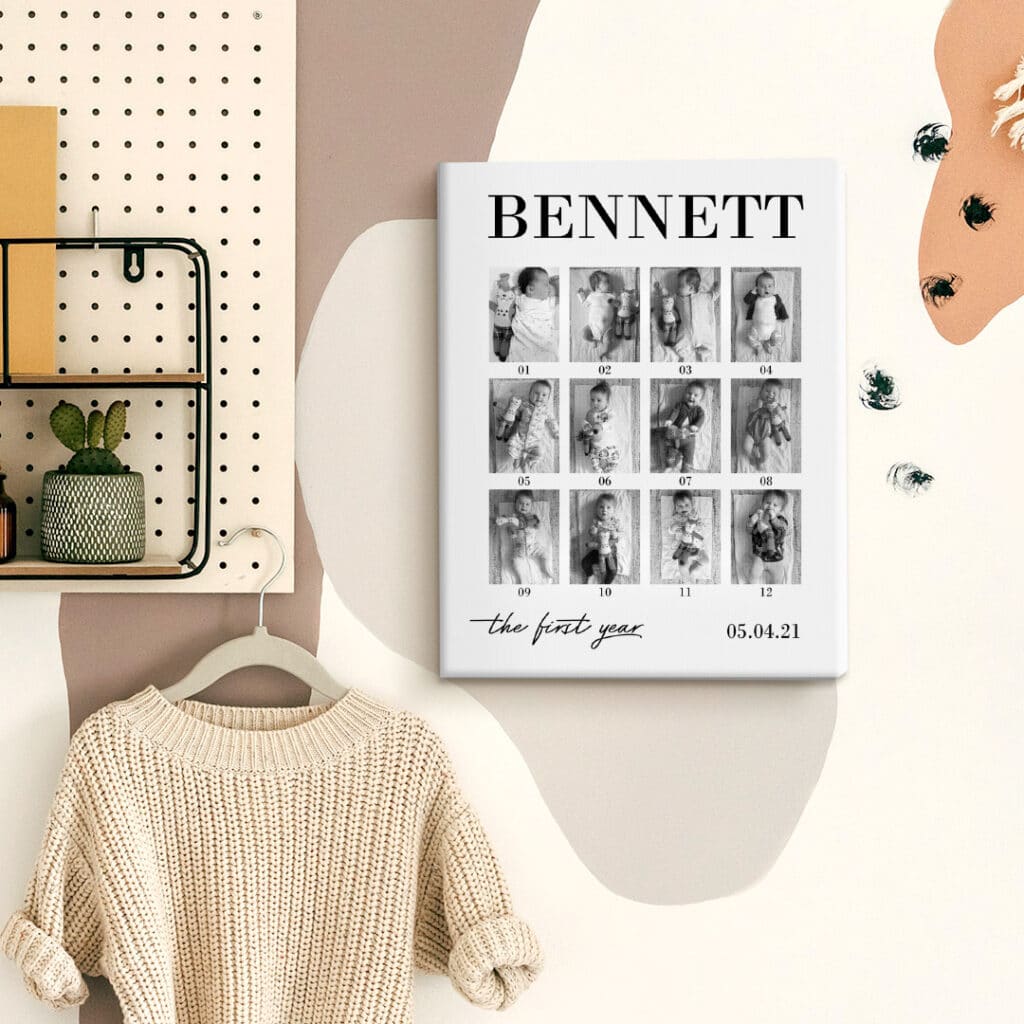 Baby Collage Canvas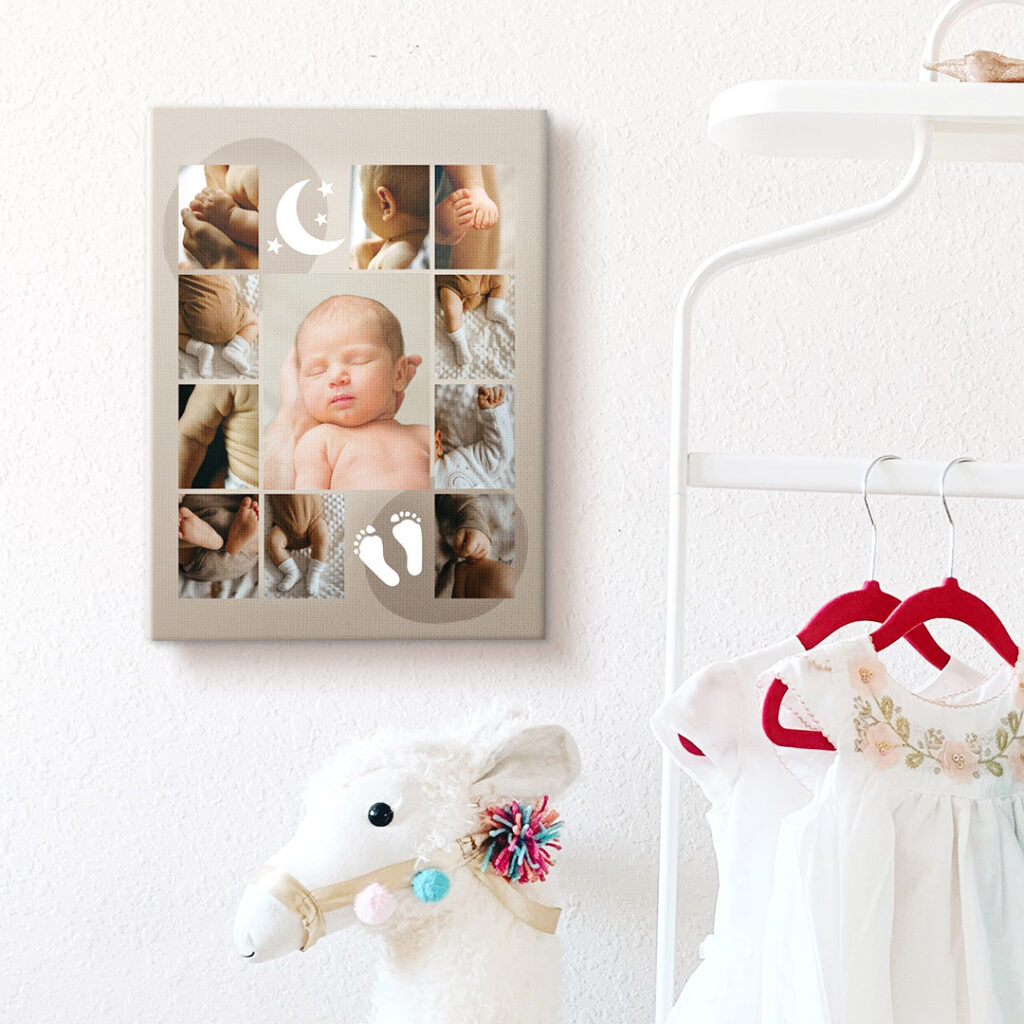 Retro Type Canvas
Browse all photo canvas designs!
Then just add photos!
Read our tips below for creating a great canvas print.
The Snapfish canvas maker is easy to use, in both the app and through our website, so you can create your photo canvas print online in minutes.
To design your custom canvas:
Choose the frame depth, picture wrap style, layout and theme that suits your style. We have a variety of unique designs for you to choose from, or you can always upload your own photos and create your own layouts using our 'Design your Own' canvas feature with drag and drop functionality.
Once you've selected your canvas style and theme, follow these easy steps:
Choose your canvas style, edging finish and quantity. With some designs, there can also be an option to select another color palette. Click 'Create Now'.
Upload your photos to the design in the canvas maker, or choose from your Snapfish Photo Albums
Click and drag photos into the photo canvas builder. If required in the design, update the default text and customize your card fonts, size, and color, or drag embellishment and text elements into the design to truly personalize your canvas print
Review your finished canvas print design. You will be shown an option to increase order quantity or frame depth
Add to cart and select delivery options, including Priority Delivery! Your custom canvas print will then be delivered straight to your door
Making personalized canvas prints is easy, and it can take just a matter of minutes. The next time you have a family event or special occasion coming up, consider how you can use recent photos to create a canvas print online that's more special than a store-bought option. While designing your own photo canvas online, you can have fun with personalization options and beautiful styles. Elevate your wall art into more than a random mix of framed prints: make them a lasting memory that you and your loved ones can enjoy year-round.
Need more inspiration? We have you covered! Read our blog here.
Need some photo tips? Check out our handy how-to guides for making the perfect wall-worthy canvas print. We even have some canvas comparison guides to make it easier to decide which canvas print is right for you.
Which canvas prints did you create from your beloved memories? Show them to us on social media! You can tag us with @snapfishus in your photos on Instagram or Facebook or use the hashtag #snapfish. Don't forget to follow us on YouTube, Twitter and Pinterest, too. Check out the Snapfish site for even more new canvas print and custom gift ideas.