Introducing new table-top decor! From ultra-modern metal to rustic-chic wood, you're sure to discover a fresh way to display your best photos and favorite moments.
Into the woods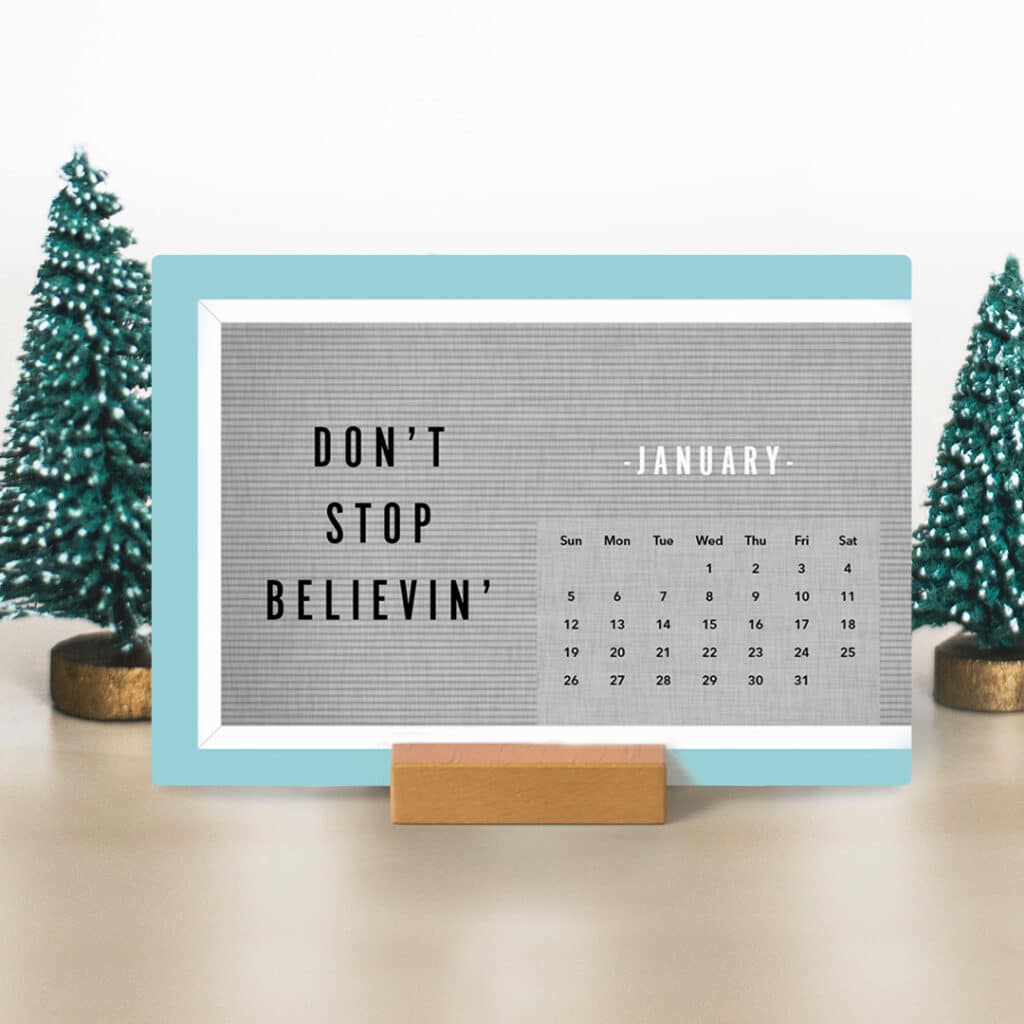 Add a touch of the outdoors without sacrificing style with new refillable Wood Block Desk Calendars. Available in landscape and portrait formats, our Wood Block Desk Calendars come with 12 rounded corner cards printed onto 6×8 stationery cardstock that fit into a real wood easel block for easy desk or table-top display.
Tray chic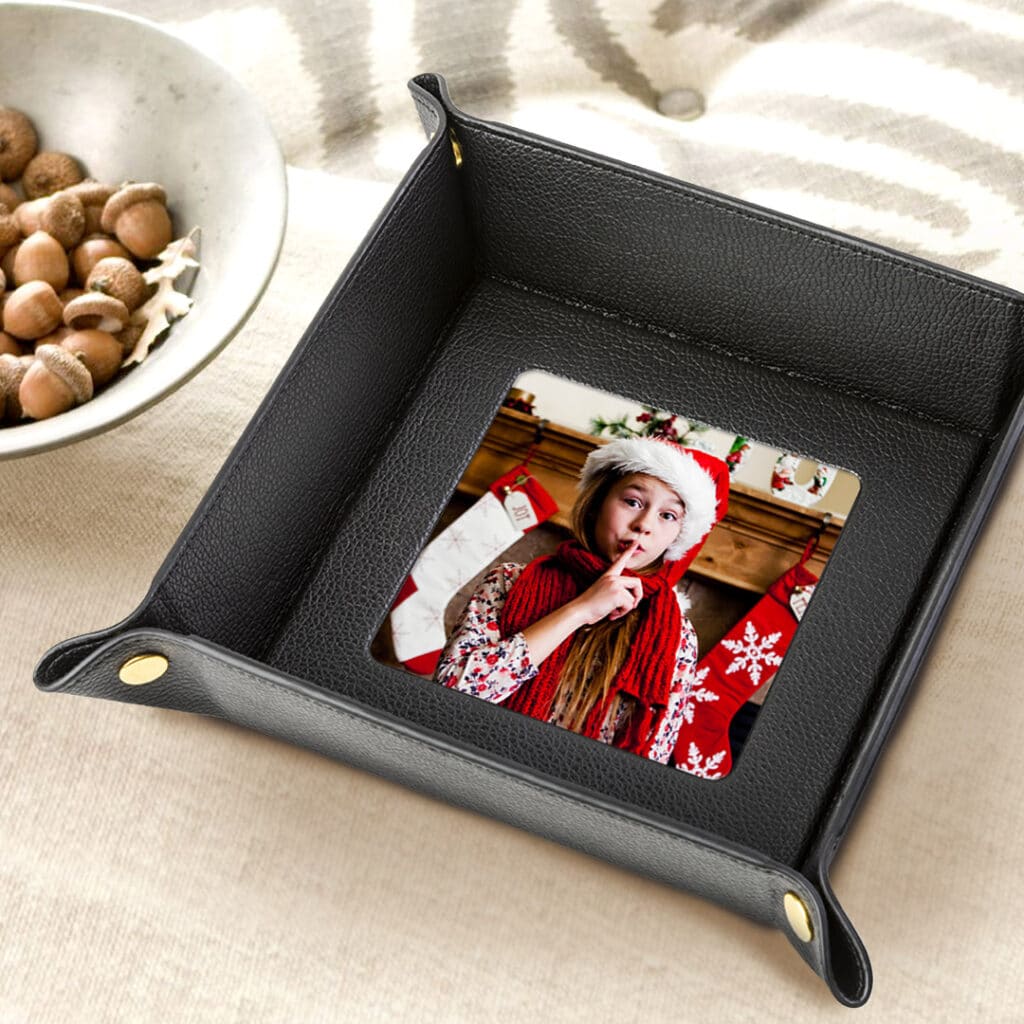 Shhh! This sleek leather valet tray with photo and snapped corners is the perfect dump tray for keys, phones, changers, and other important daily items. Personalize the center tile with a favorite photo, one of our designs, or create a customized design of your own. Remember you can order custom phone covers, photo keychains, personalized silver lockets and customized jewelry too! Perfect stocking stuffer ideas.
Awesome acrylic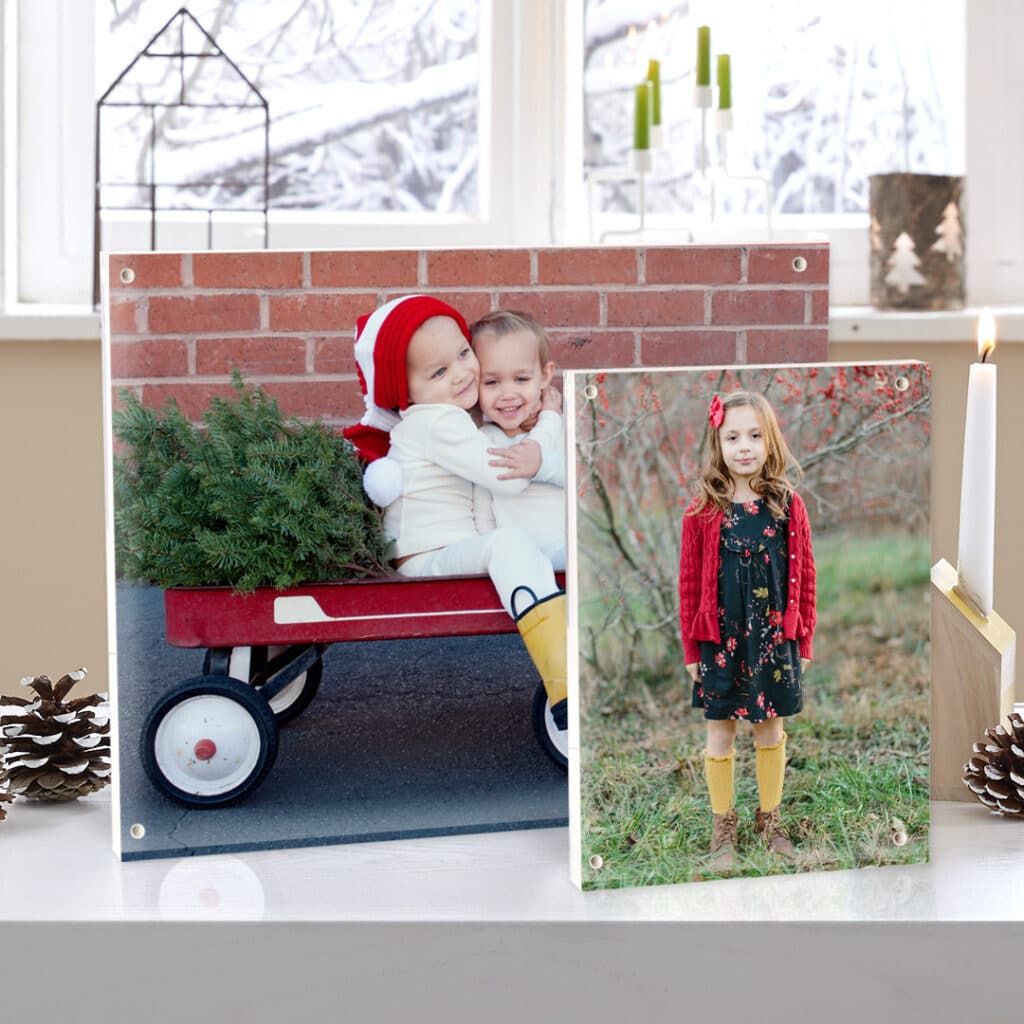 Freeze your favorite moments in time with our gorgeous acrylic photo prints. Choose from 6 sizes to pair together and create a stunning display of personalized wall artwork. Chrome-finish hanging hardware included.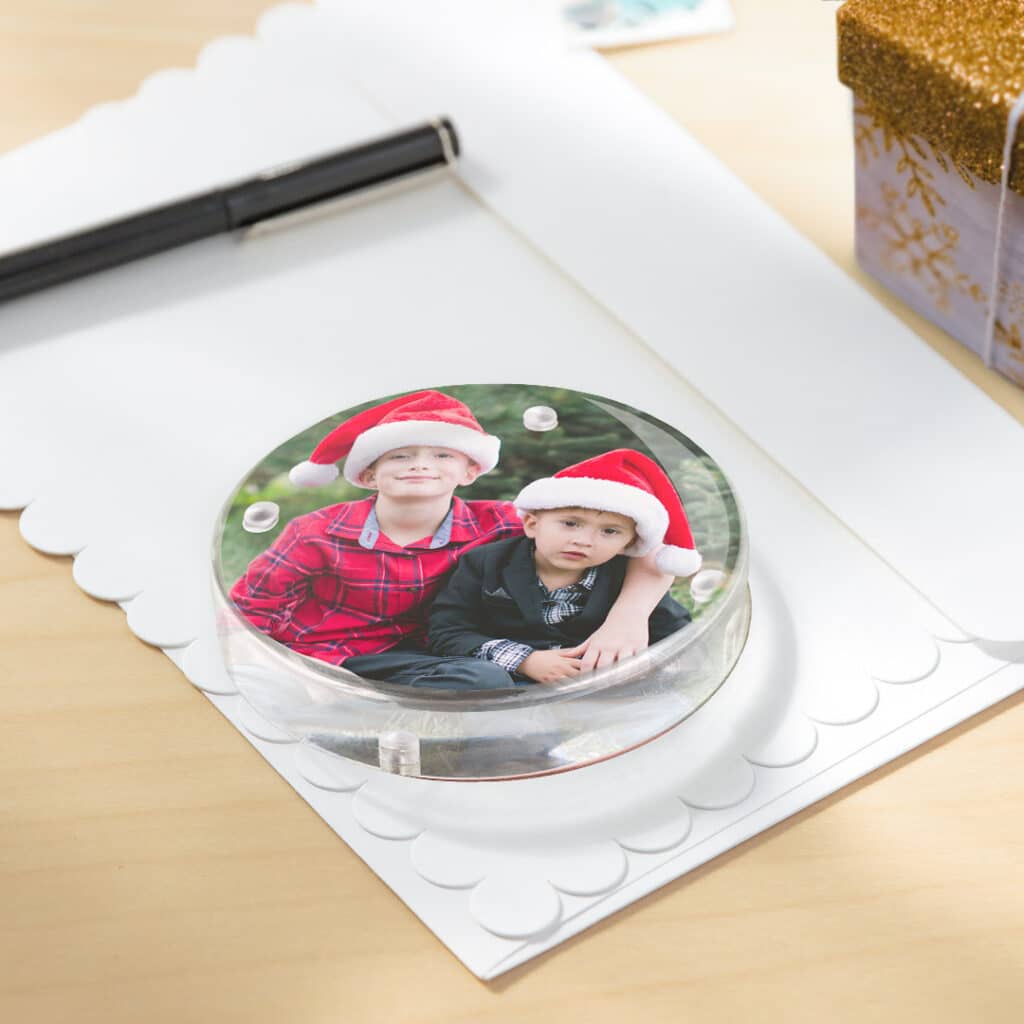 Keep your workspace organized with these brilliant, crystal-clear, custom acrylic paperweights.
With so many new options and finishes, you can finally make use of your growing collection of too-cute-to-toss children's artwork. (Not to mention that these keepsakes make for sweet little holiday gifts for relatives, far and wide.)
However you decorate your table-tops this Holiday, don't forget to share your "Sant-astic" ideas! 
We love seeing what you come up with! Please tag us @SnapfishUS and #snapfish on Facebook, Instagram & Pinterest. Check out the Snapfish site for even more custom gift ideas.
*Bonus points if you share them with photos of Santa and his reindeer!