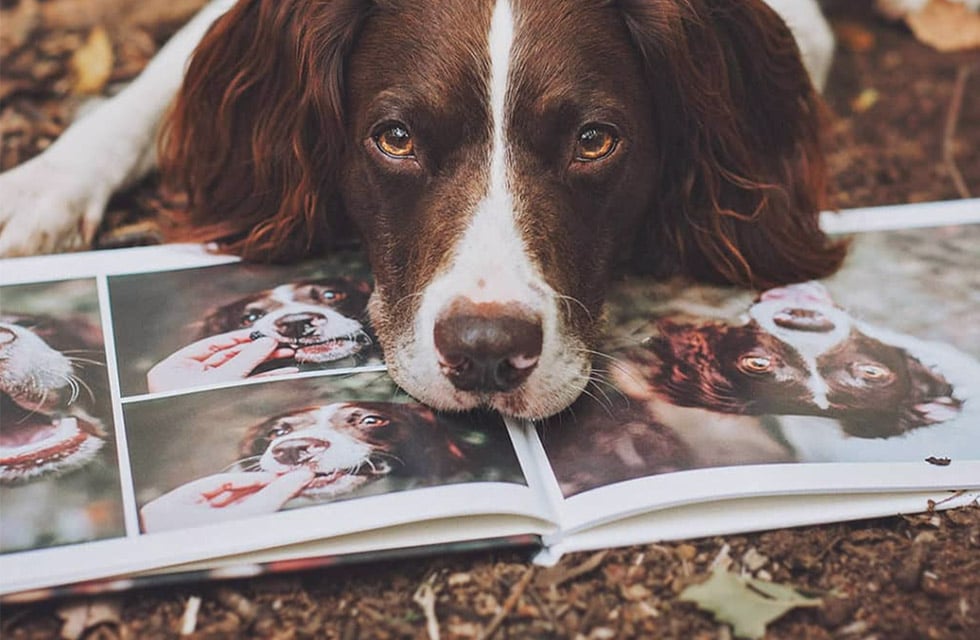 Pets come in all shape and sizes and your own pet is definitely the cutest. One way to show your love and devotion for your funny, quirky and lovable best friend is by creating a photo book especially for them — finally an idea to put all those pictures in your camera phone to good use.
A. Meet Our Pet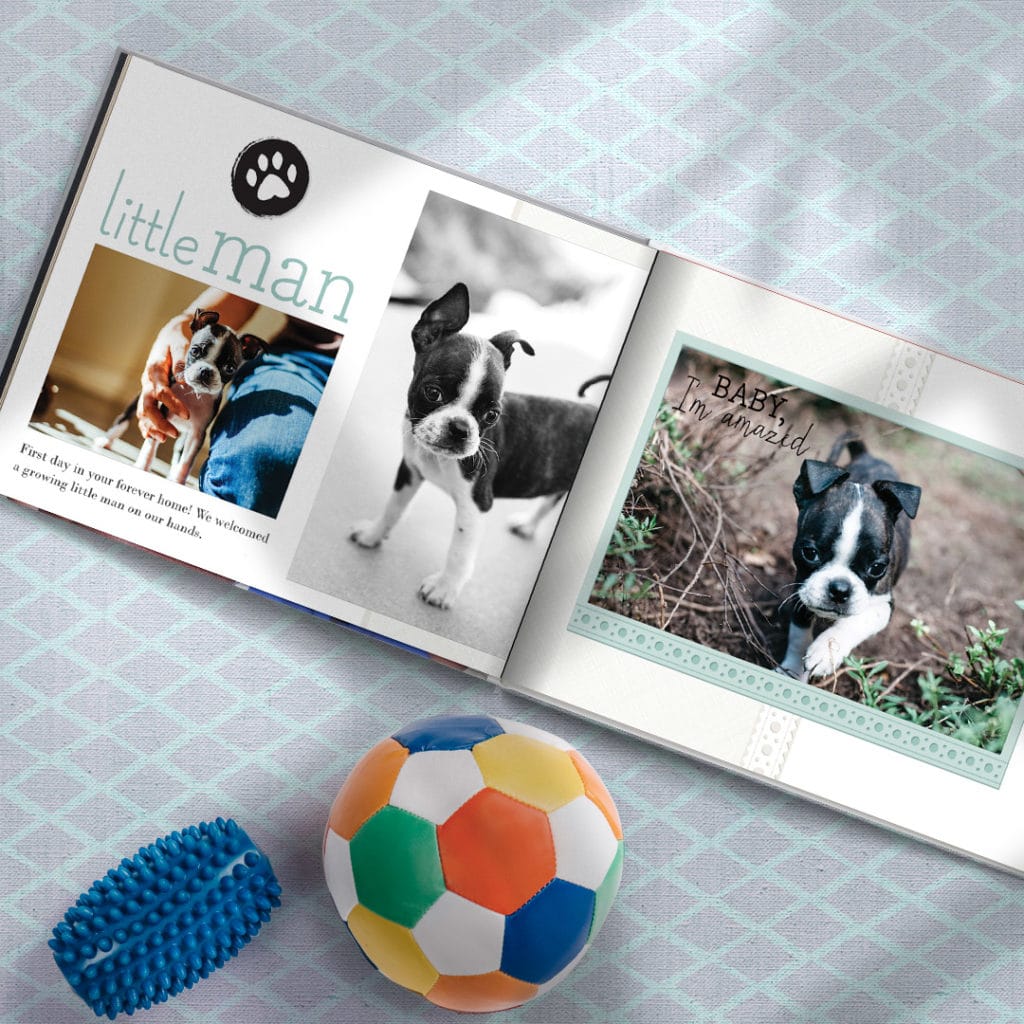 Similar to a new baby photo book, this book idea captures all excitement a new pet brings to the family. Capture those firsts, such as when you welcome the little one to your home & take photos of him with every single family member (including any other pets you have)
B. Me and Thee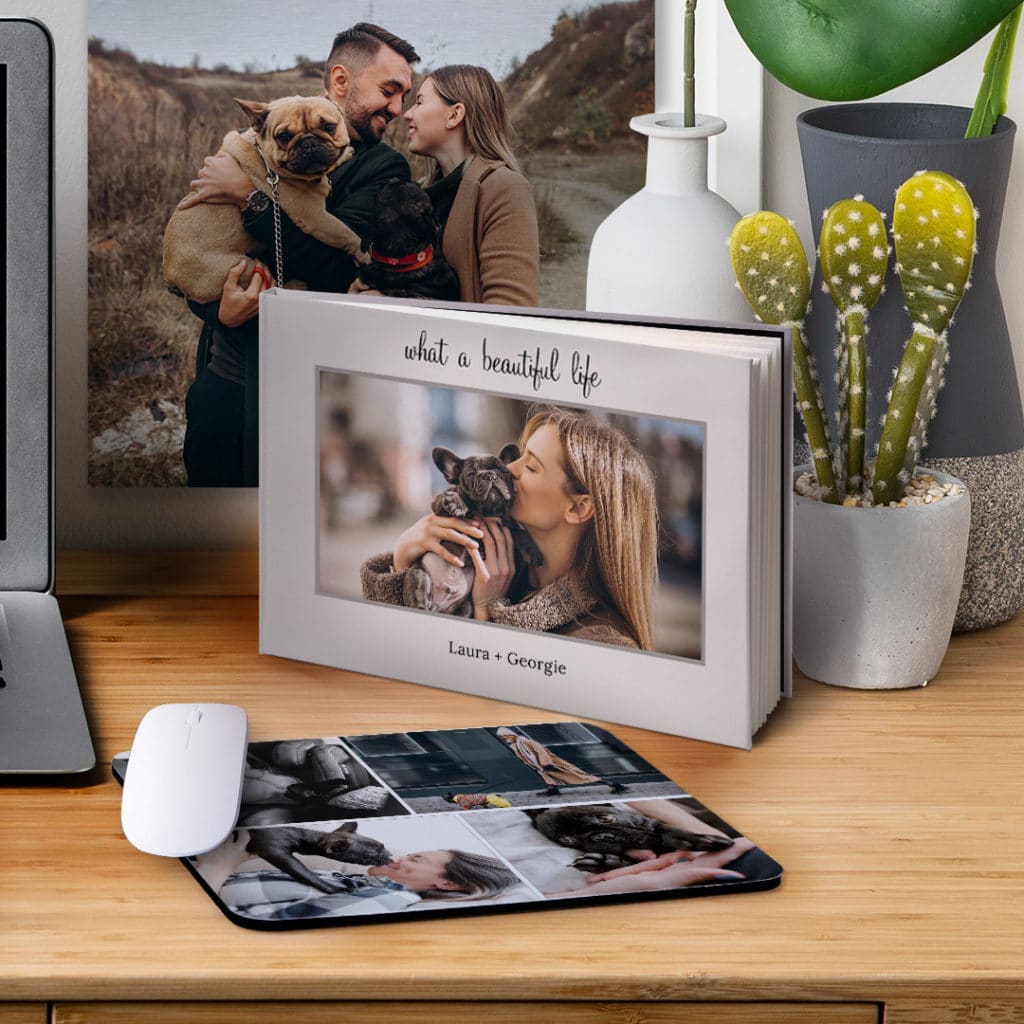 Highlight the bond between human and pet in a touching photo book. Document all the fun moments you have shared – from your outdoor fun to the daily snuggles. Capture the best moments and create a metal photo print or mousemat for the office desk. Don't forget about those spontaneous moments during play time. This pet photo album will be a treasured keepsake for you and your family and can be shared with your children as they get older
C. Cuteness personified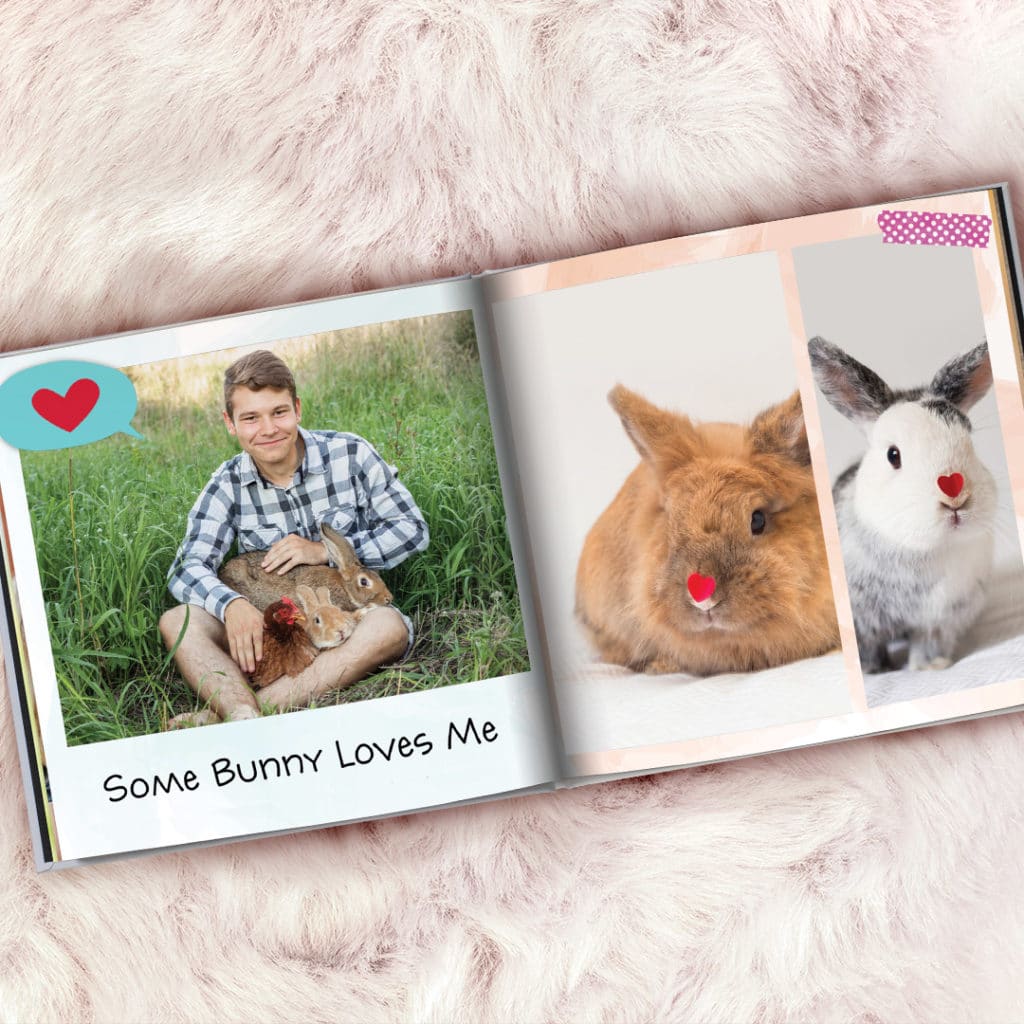 Combine cute photos with funny pet quotes for a pet-themed year book – show off all their best moments with funny pet quotes that make those fun & heartfelt moments even more memorable. The punnier, the better, so how about "some-bunny loves me" for your pet rabbits, to "feline the love" for your cat and "woof around the edges" for your four legged friend?
D. Capture their fun side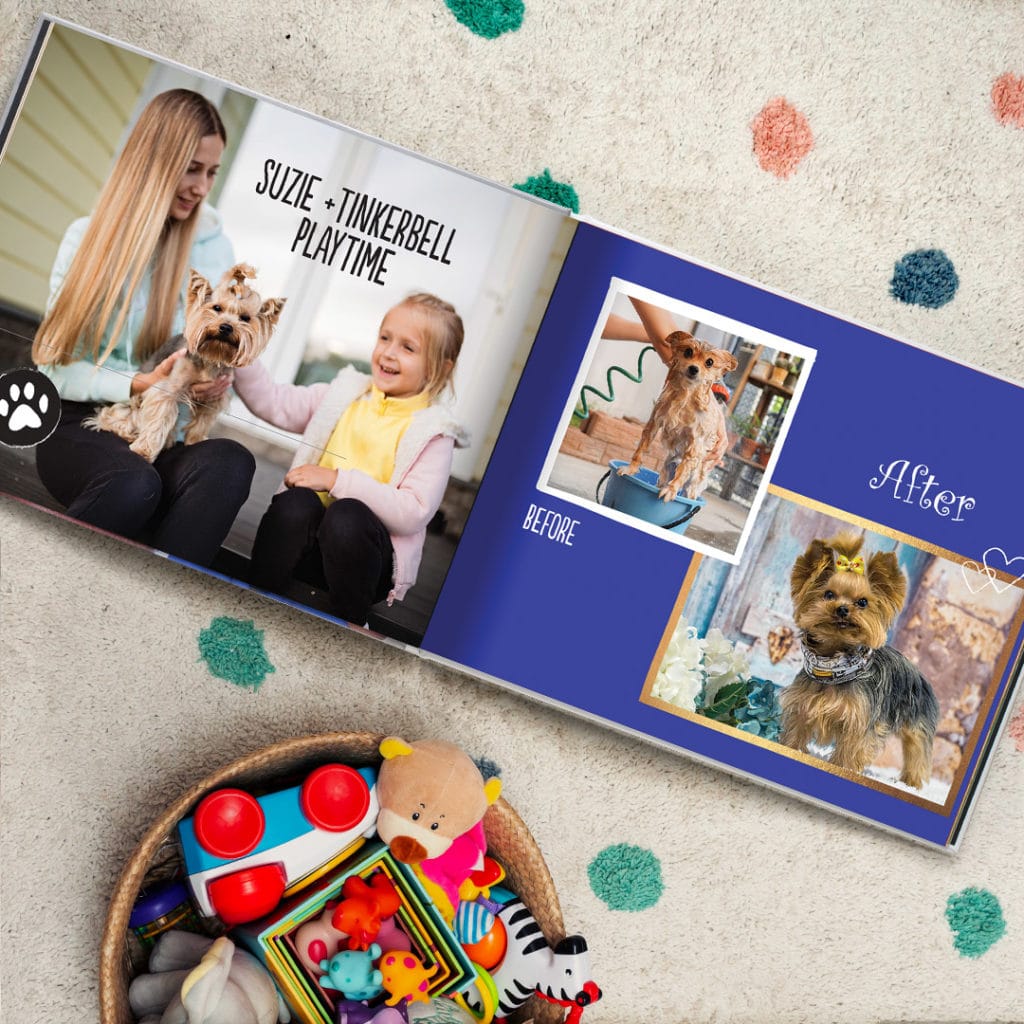 Pets are playful, loving and can also be mischievous, so capture those moments in a photo book that celebrates them. Capture them catching sticks, sleeping where they shouldn't – even batting those treasured Christmas ornaments on the tree. Do they have special tricks? Perhaps they love bath-time, or have special pet friends they love meeting up with in the park or garden? Do you take them on holiday with you? Capture their excitement at exploring new locations, and their innocence when they collapse at the end of a fun-packed day with the family.
E. As time flies by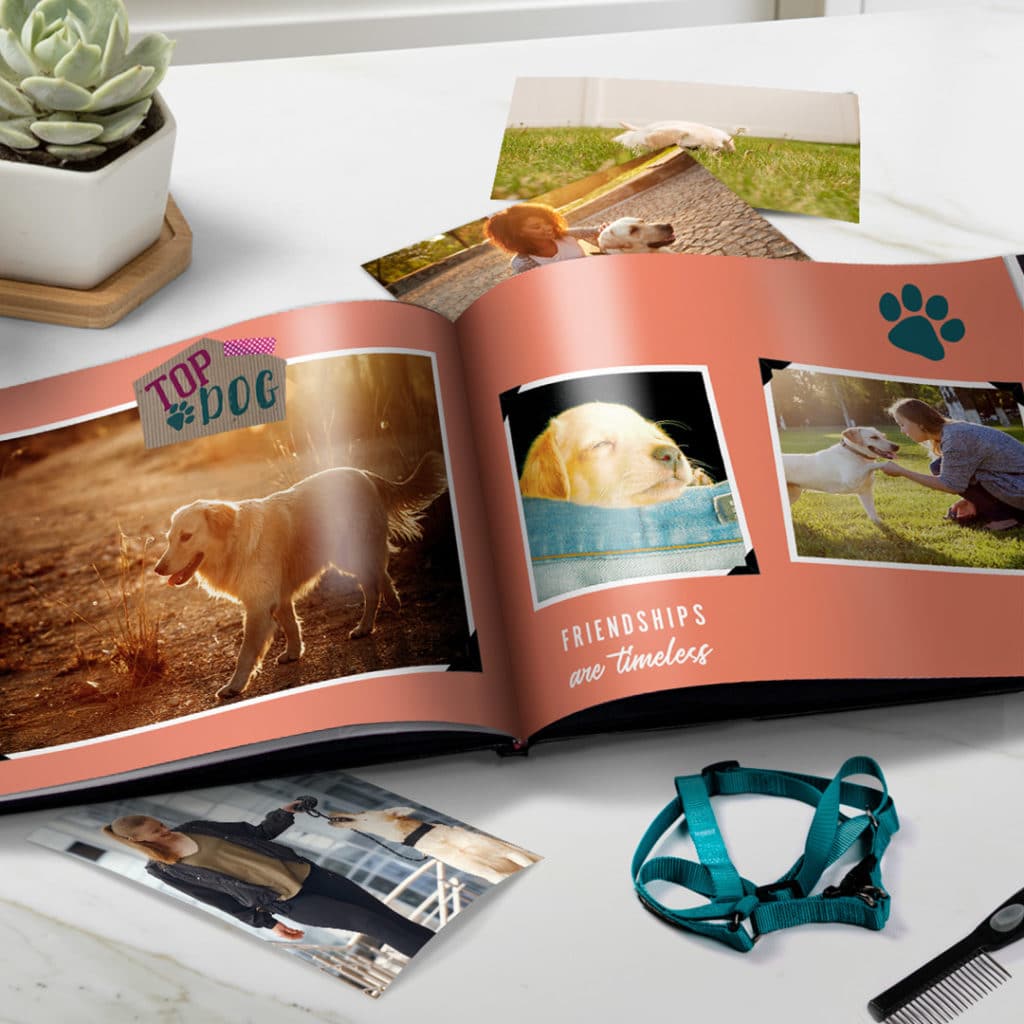 Pets, like people, grow up fast, so create a photo book series over time that showcases their transition from cute ball of fluff to big ball of energy. Maybe you took photos of their obedience classes and when they first met Grandma as well as all their birthdays and how you treated them, Make photo book gold when you combine all these memories into a series of time capsules in your pet photo book series
F. Dress-up fun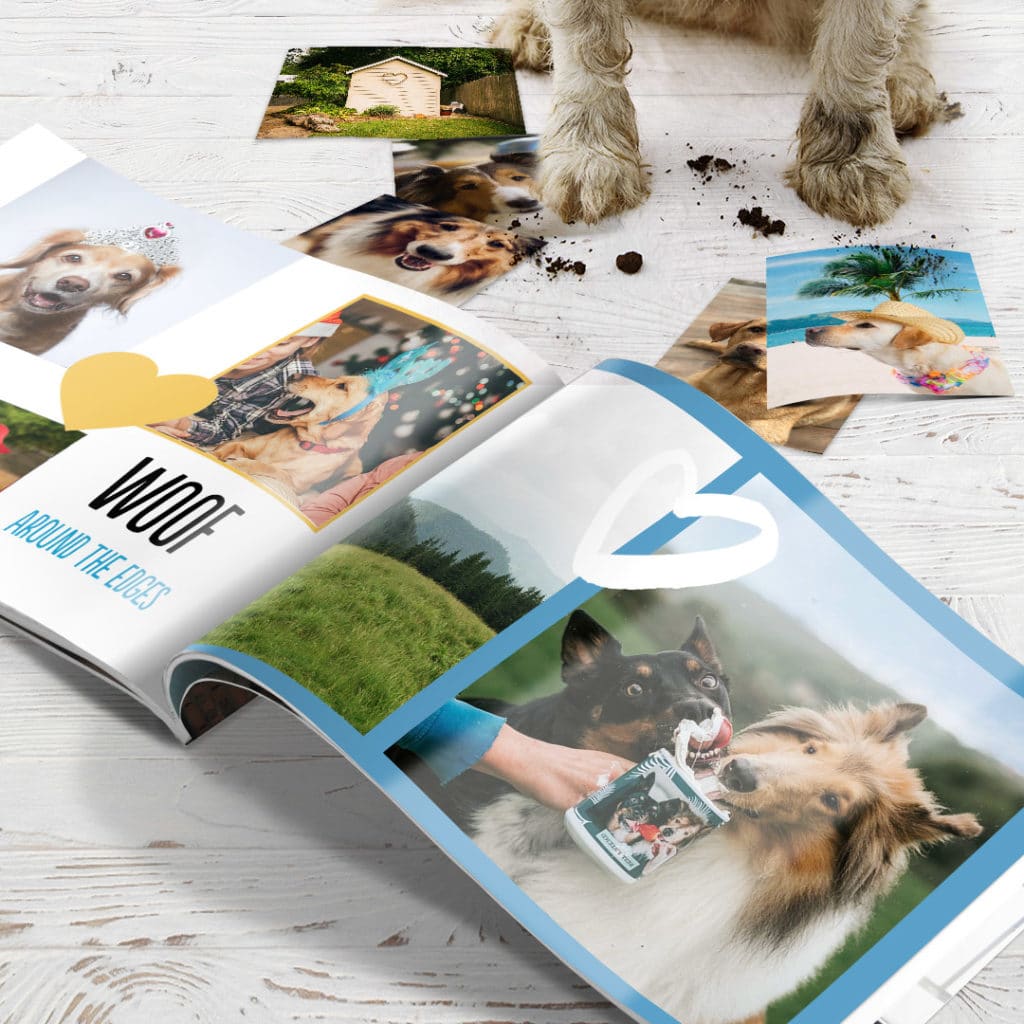 Photos of your pet cat, rabbit or dog in dress-up will make you smile on even the darkest of days. You have probably accumulated quite a few snaps on your phone over the years too. Gather them together and create the ultimate pet-dress-up-book.
G. Celebrate your animal adventures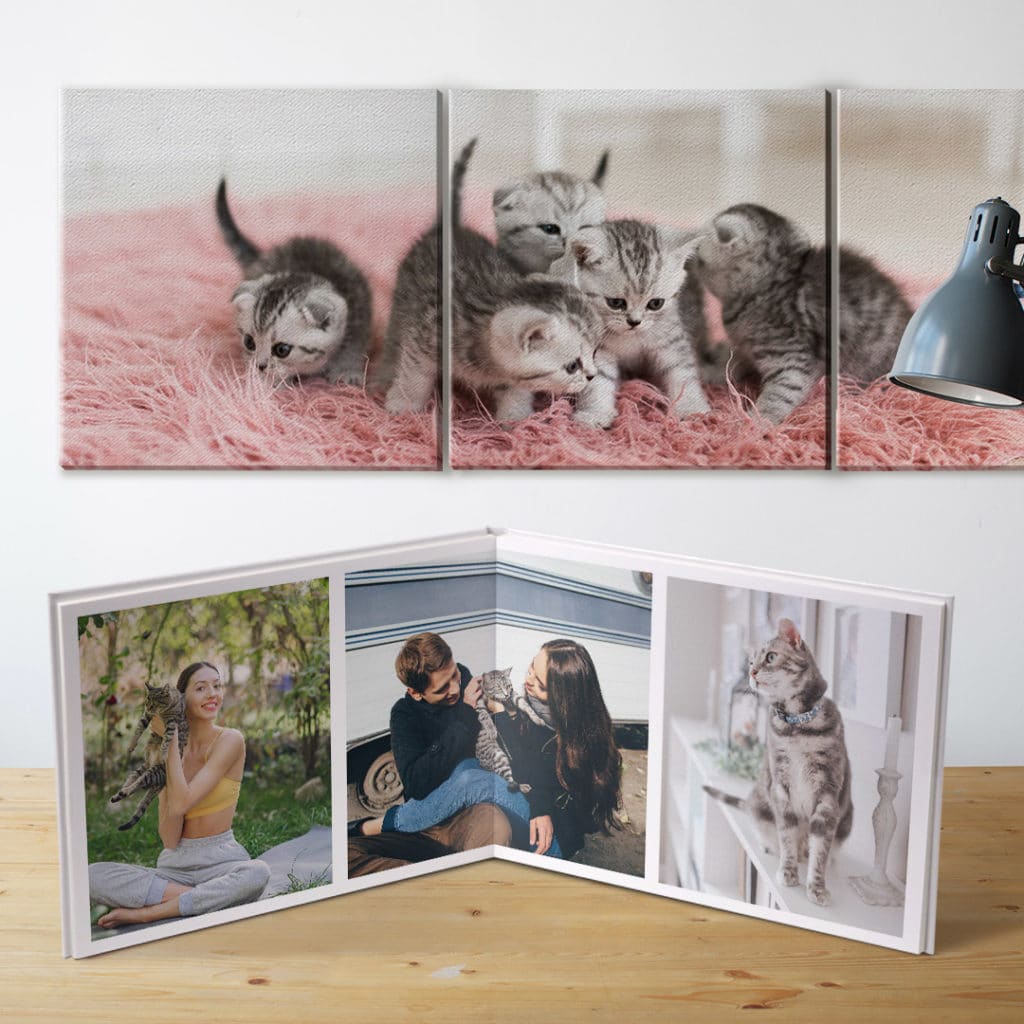 Living with a pet means your life is never dull, and you are always exploring the world through their eyes. Capture those moments (sometimes that means getting down to their (eye) level too.) Create a photo book of all those walks on the beach, squirrel chasing escapades, days of Christmas tree wonder and real tree climbing and swims in the pond. Turn these wonderful memories into a photo book and transform those best shots into canvas prints for your wall, collage prints of a fun day out, and even fridge magnets to brighten up your kitchen.
H. Treasured forever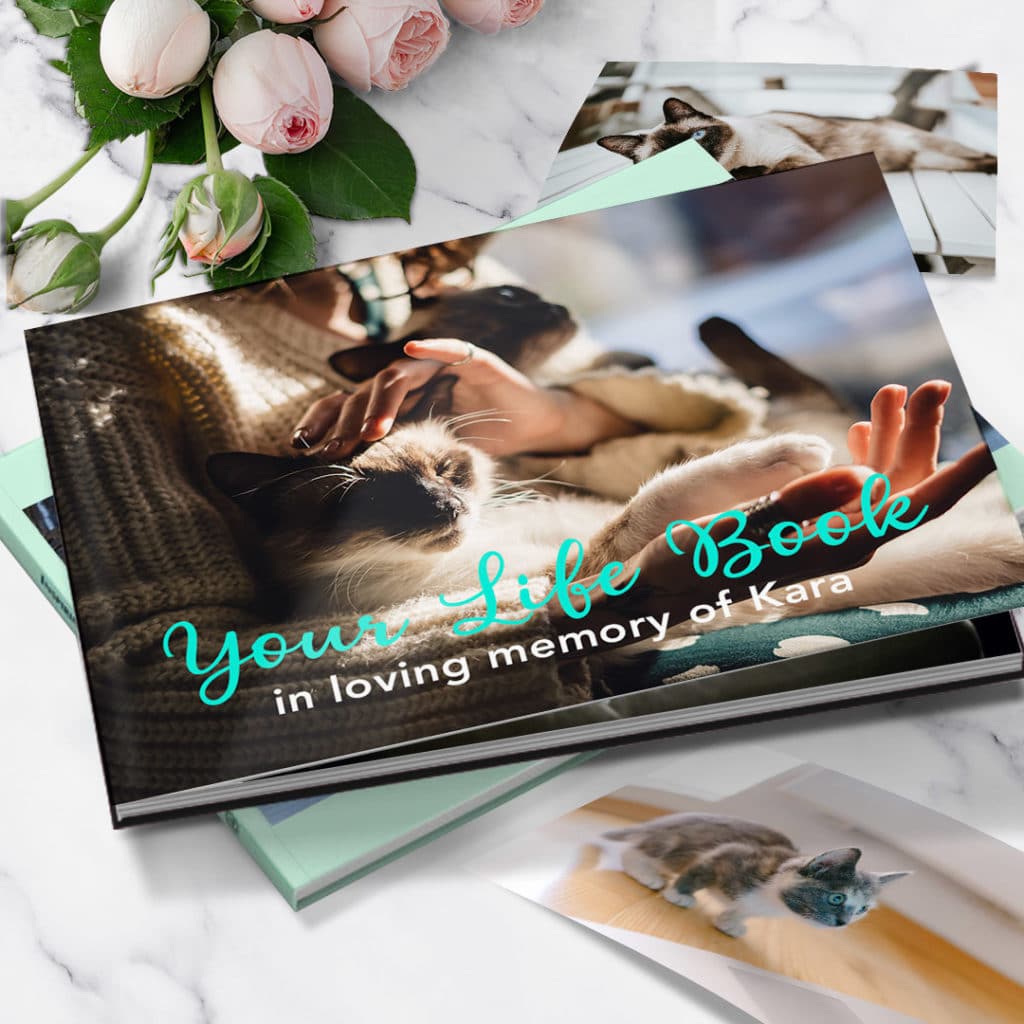 The passing of your pet is one of the hardest things for any animal lover to deal with; their absence leaves a big hole in our hearts. Keep their memory alive by creating a photo book of your lives together. This can help you process the loss and celebrate their life with you moving forward. As well as the perfect pet "this is your life book", add those best photos to a photo calendar and print them as canvas wall art so you can continue to live your life with them still a part of it. Read our blog post on Pet In Memoriam Quotes for more ideas.
For more tips on creating a pet photo book, read our blog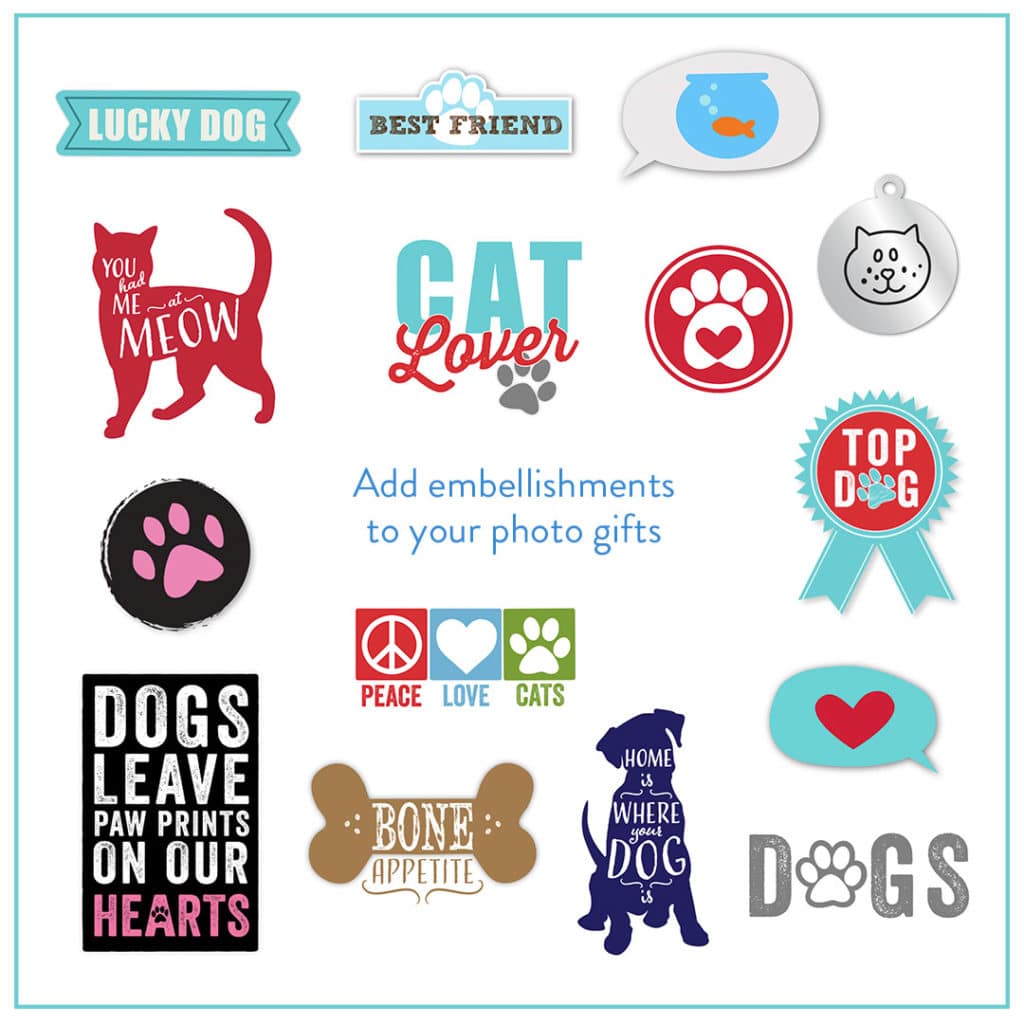 It's easy to share all your treasured pet moments with friends and family when you create custom pet-bed photo blankets, add photos to custom journals, create photo coasters and even personalised mugs & pillows on Snapfish. You can add paw-fect finishing touches to your creations when you our curated pet embellishments too.
Visit our Pets Gifts Ideas Page for more ideas, or visit the blog.
Whatever you create, we'd love to see. Please remember to tag us with #snapfish or @snapfishus on our social channels (Facebook, Instagram, Pinterest, Twitter or YouTube)