As our socially distanced summer comes to an end, it's the perfect time to look back on all of the fun we've had. Although summer 2020 has been different compared to past years, there was still a ton of exploring + adventuring — both close to home and in the great outdoors.
Looking for fun and unique ways to showcase your special warm weather memories from this year? From home décor to on-the-go goodies, we've got lots of ideas for you!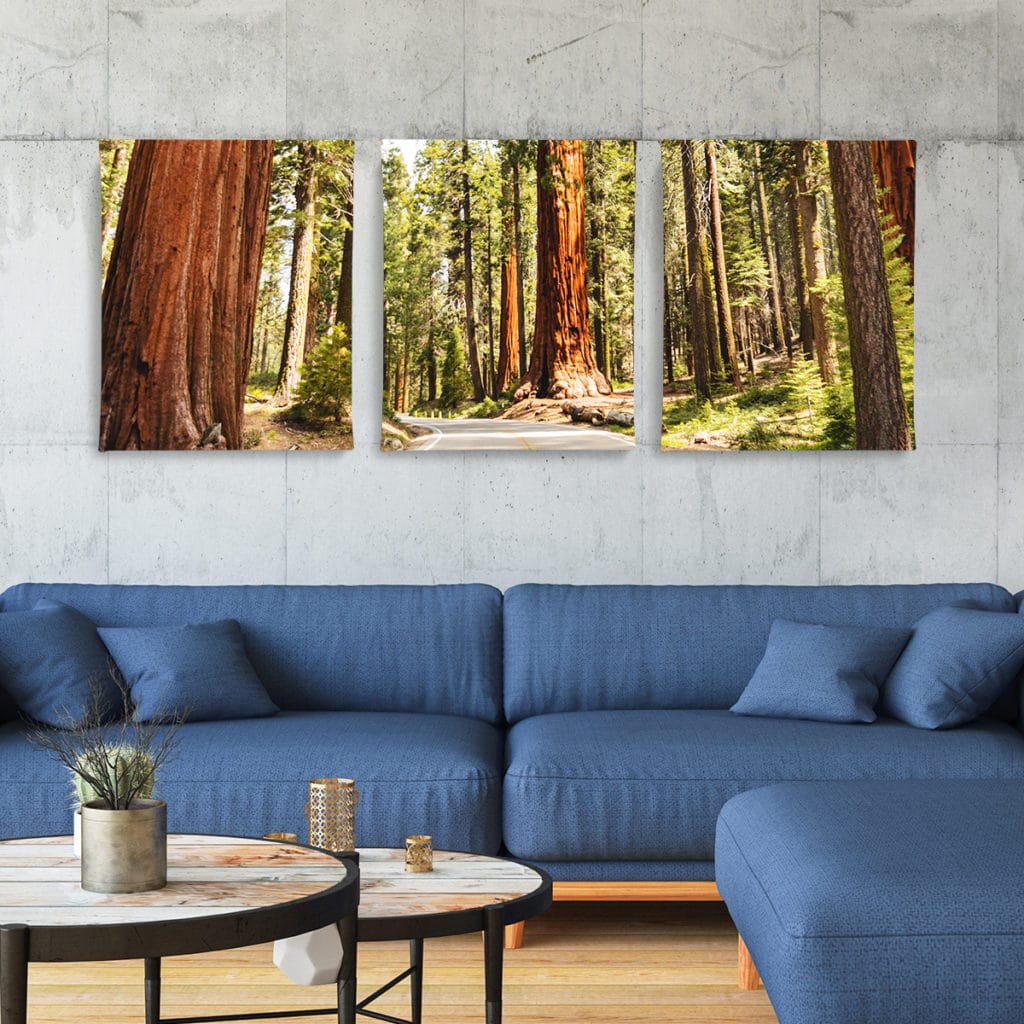 Show off landscape shots with split canvas
Did you manage to do some outdoor exploring over the last few months? With social distancing in place, this summer was a great opportunity to explore local parks, hiking trails, or even national parks if possible! These also make great photo ops. Who doesn't love those startlingly beautiful pictures from a mountain peak, or a wide-angle shot of a gorgeous waterfall?
These types of outdoor landscape shots and panoramic photos look great on our brand-new split canvas sets. These large size canvas prints spread a photo across 3 or 4 individual canvases, creating a showstopping piece of wall décor! Our panoramic canvases are another great option, as well, if you have a really large photo you want to showcase! These are two simple ways to show off your most striking summery photos.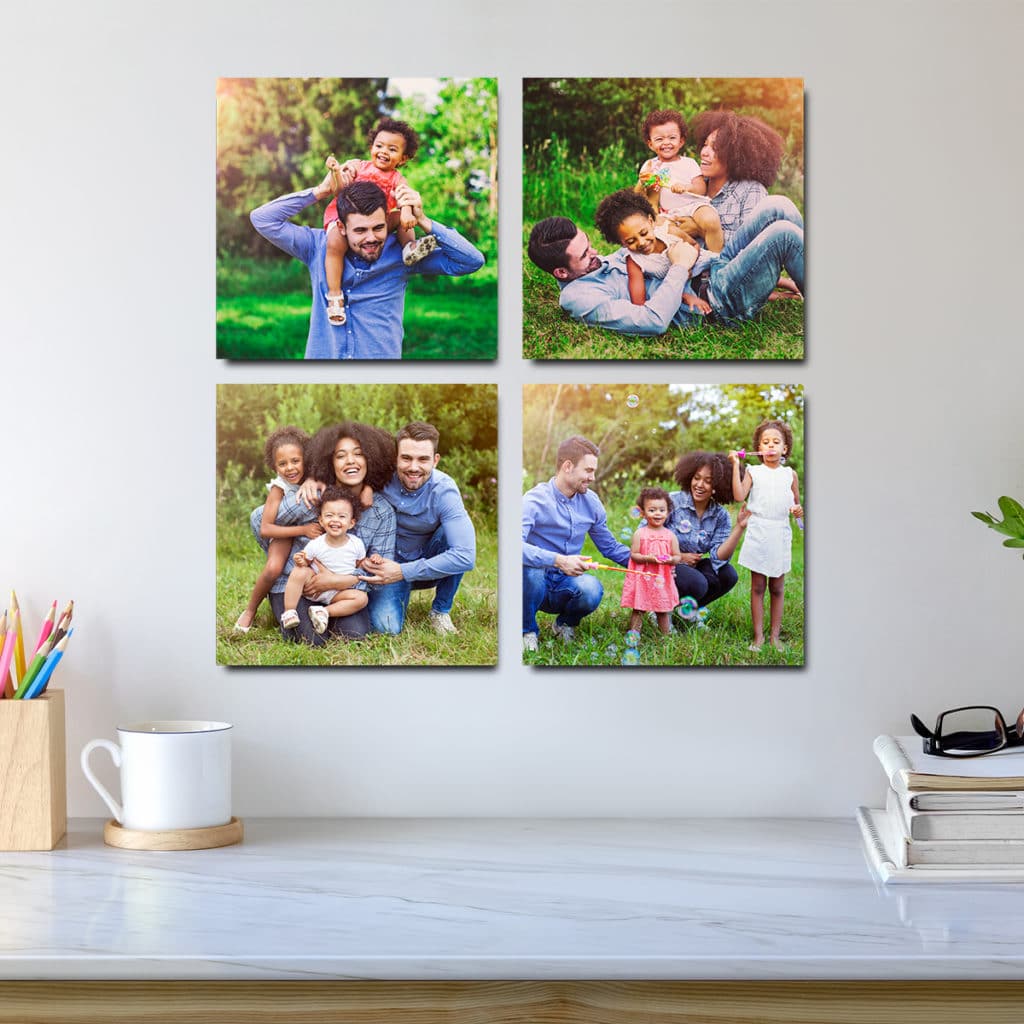 Commemorate little moments with canvas + photo tiles
Did you capture sweet memories of the kids camping in your backyard? Or did you have a mini-family photoshoot while hiking your local trail? Celebrate these special moments — big and small — by displaying them around your house! Fresh, fun, new décor is a great way to breathe new life into your home.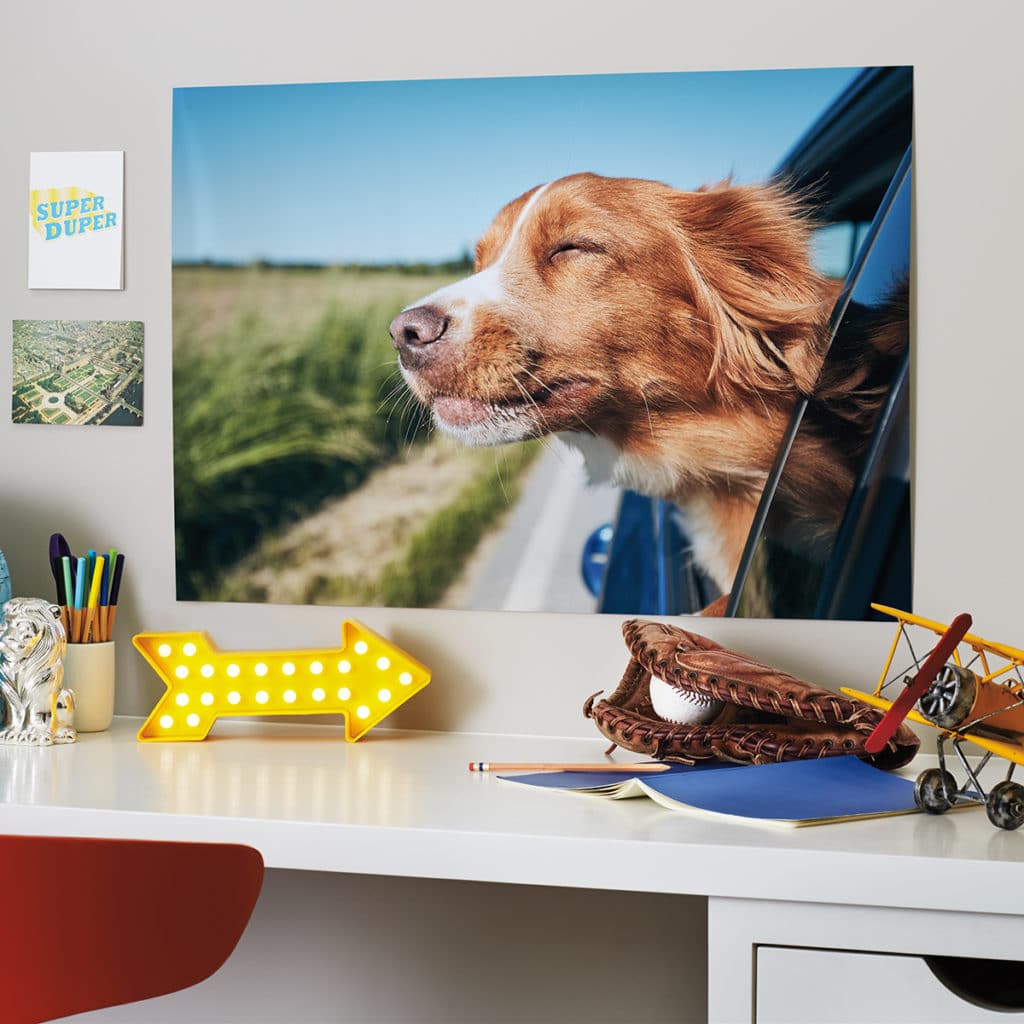 Create a custom canvas showing off your most treasured memory of these golden days. Better yet, create one for your loved ones that you haven't gotten to see in a while. It's sure to make them smile, too! Choose from a variety of sizes, layouts, designs, and more to perfectly capture your special summer memories. Don't forget about our large prints + posters as well! This is another easy way to showcase favorite fun moments. 
Photo tiles are another fun and easy way to bring some sunshine back home. These look great in sets or as part of a gallery wall, so you can select a few of your favorite summer fun snaps to display all together! Choosing pictures from the same day or location create a beautiful cohesive look for any room of the house.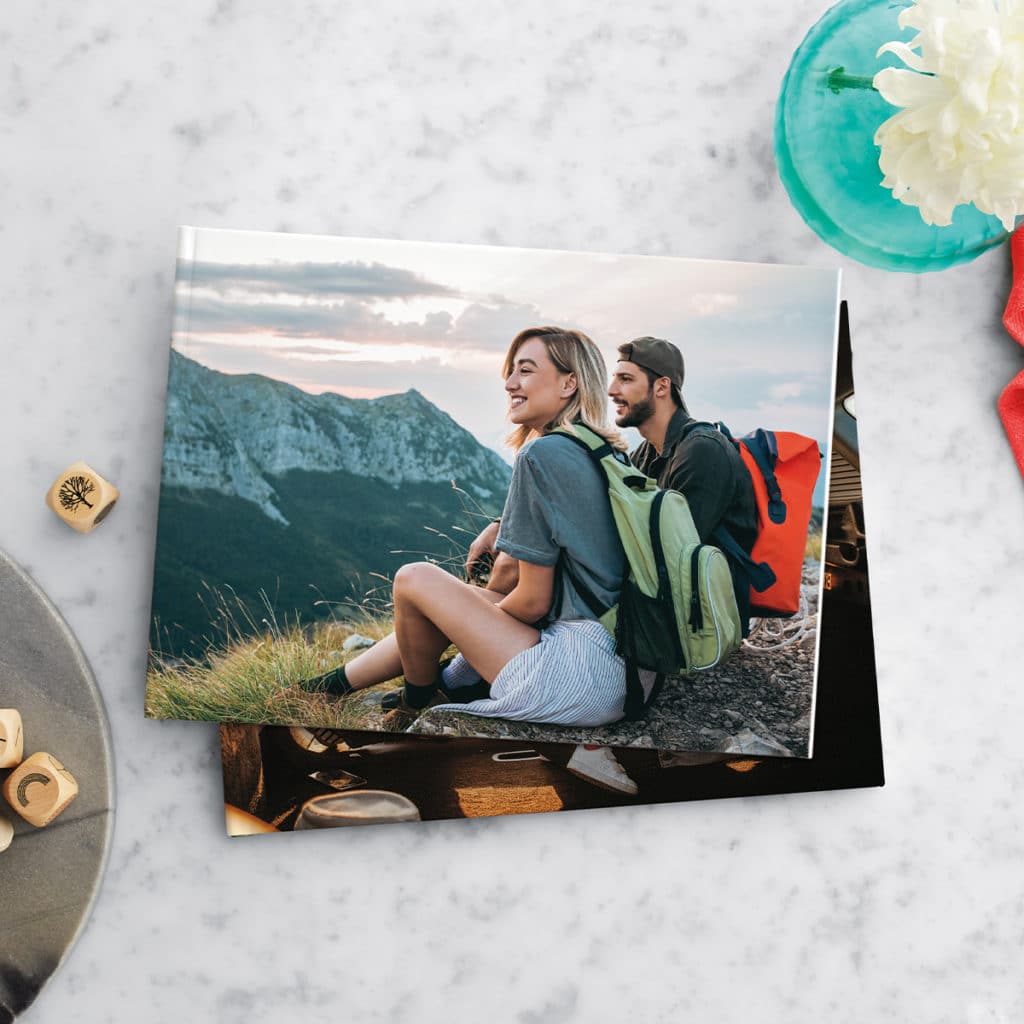 Bring it together with a photo book
Can't choose just a few favorites from this summer? Use more photos and create a personalized photo book to relive it all! You can recap the whole season (Check out our tips for building a review photo book here!) with up to 150 pages, super-fun summer-inspired designs, seasonal embellishments, and more! You don't have to leave anything out — enjoy all of your favorite memories of the season in one place.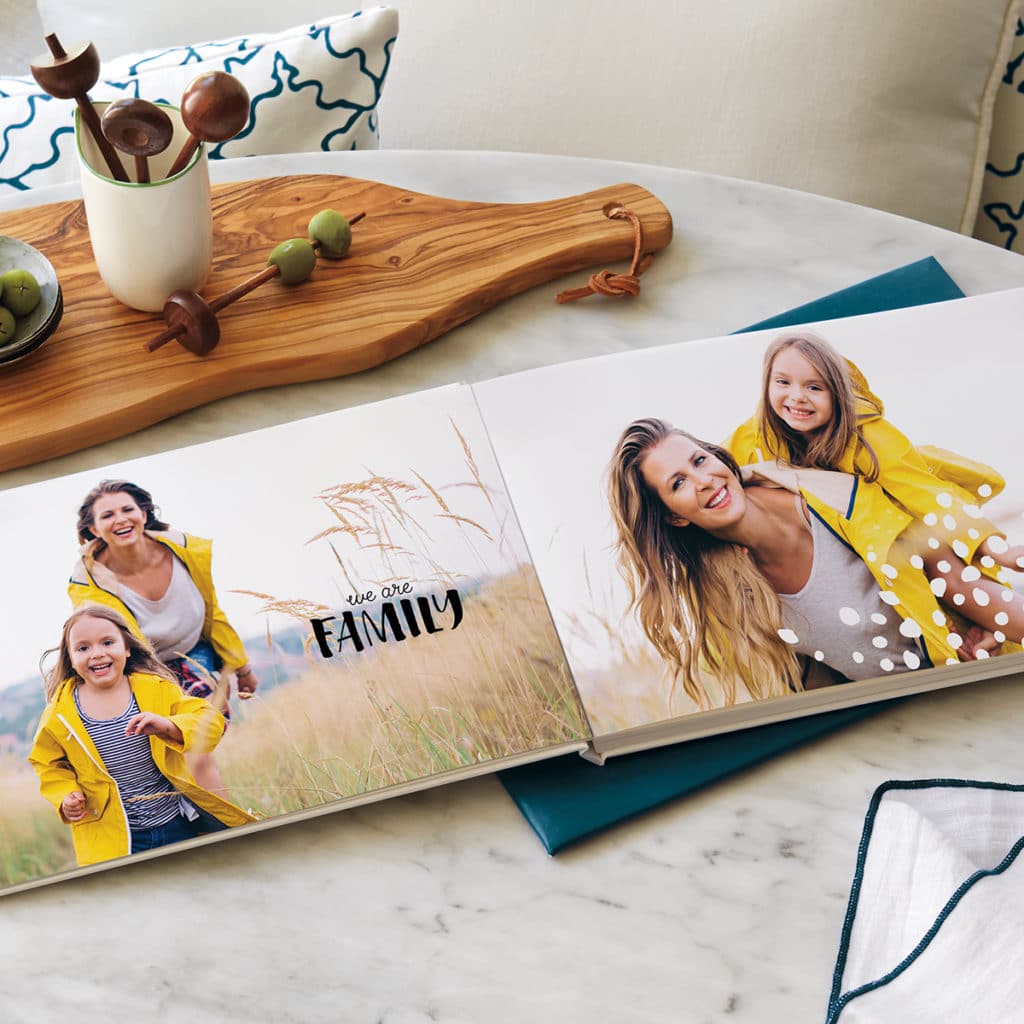 Our books are a great way to keep all of your memories from one vacation or road trip in one easy-to-access place. We have loads of travel-themed photo books to choose from, too. Just add your photos + captions, and you have an incredible photo book commemorating your unforgettable summer trip. Although travel may have been different this year, and you may have stayed closer to home, we know you and your loved ones still made lots of memories. So be sure to hold them close with a picture-perfect photo book.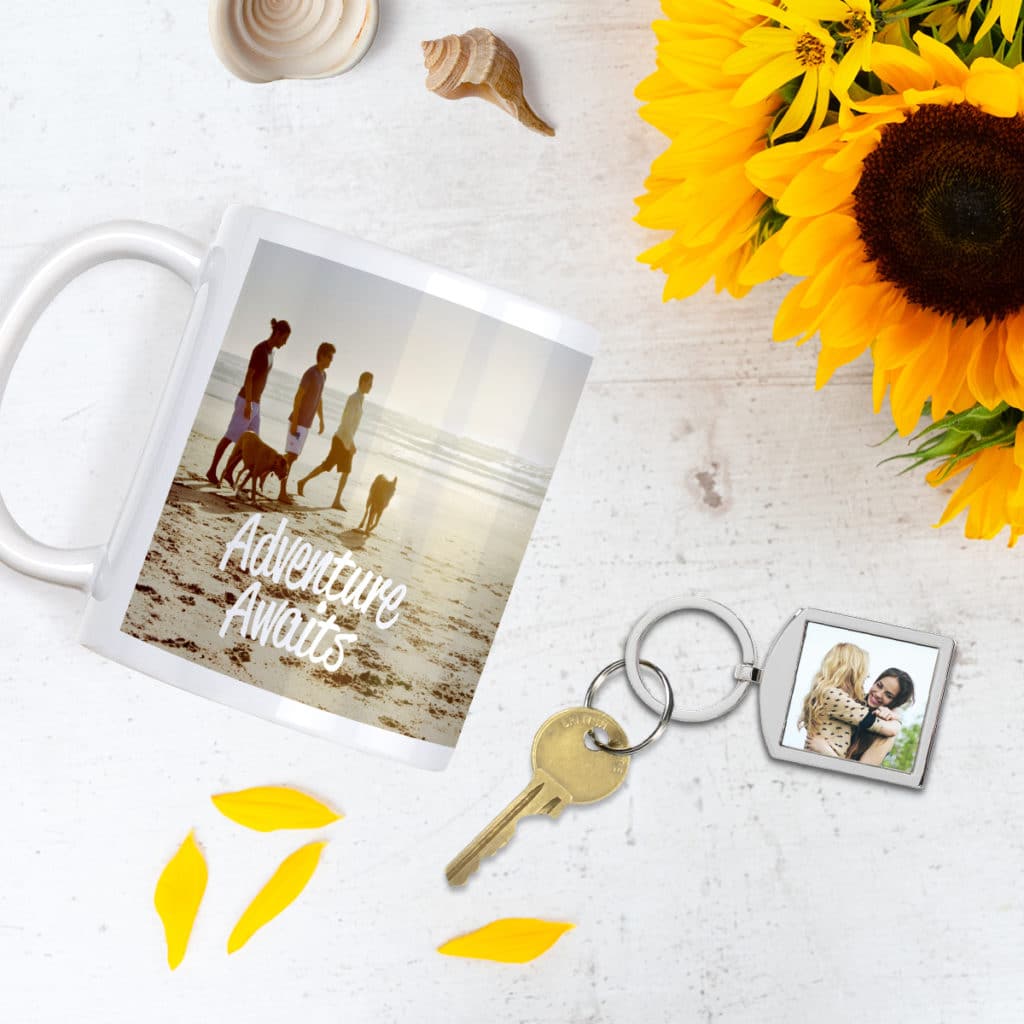 Share a smile daily with on-the-go goodies
If you want to keep the summer spirit at hand and relive the fun every day, we've got you covered! Add your adventure photos to mugs or drinkware that you'll get to enjoy each and every day. We personally love the travel tumbler or insulated tumbler for an awesome on-the-go option. You'll be smiling with every sip when you add a sweet summertime memory to one of these drinkware options. 
Another adorable goodie that's perfect for pictures of your dog days is our photo keychain. Add a vacation memory to a keyring and you'll be dreaming of your next road trip every time you get in the car. Plus, these are little treasures are easy to make for friends and loved ones. The whole family can have coordinating keychains commemorating your family road trip of 2020! 
Did you take some epic outdoor photos this summer? Bring them to life with photo books, canvas, prints, and more with Snapfish! Plus, be sure to share them with us on social media. You can tag us with @snapfishus on Instagram or Facebook or use the hashtag #snapfish. Don't forget to follow us on YouTube, Twitter and Pinterest, too.