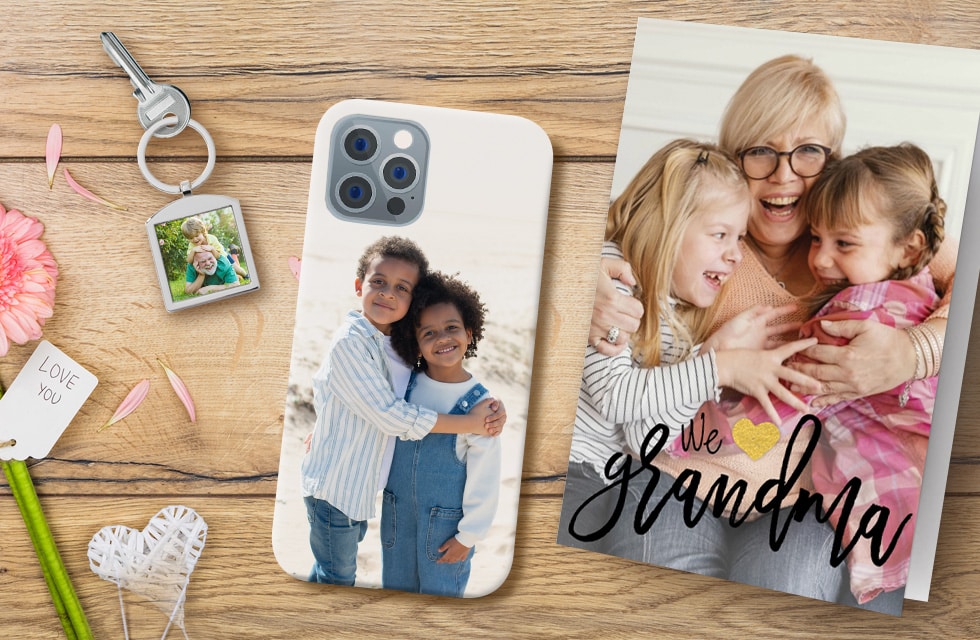 Grandmothers and grandfathers deserve some love, too! Show the wisest members of your family gratitude with personalized card designs and photo gift ideas that are perfect for grandparents and will surprise and delight them wherever they may be in the world. These custom cards and gifts will also show that you took the time to make something unique and from the heart because you want them to know they're always in your heart!
Card designs made just for grandparents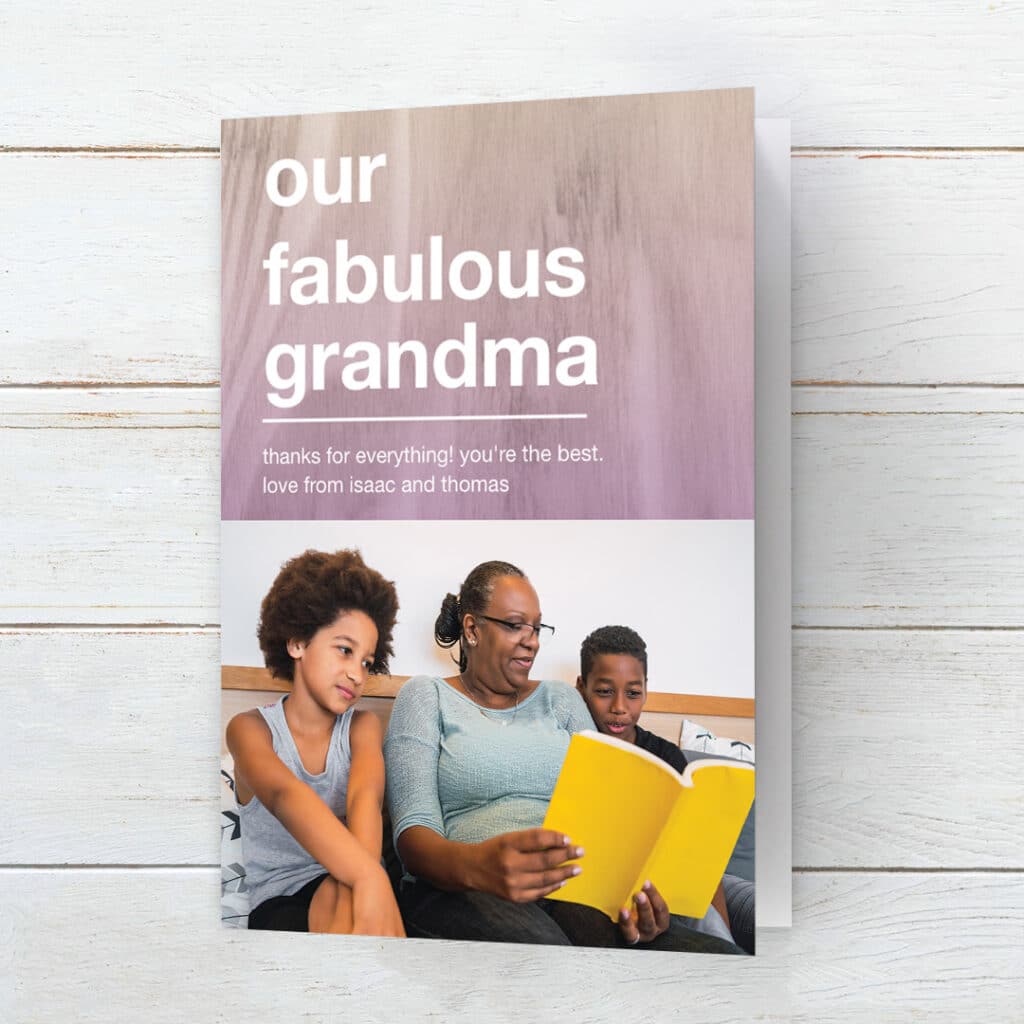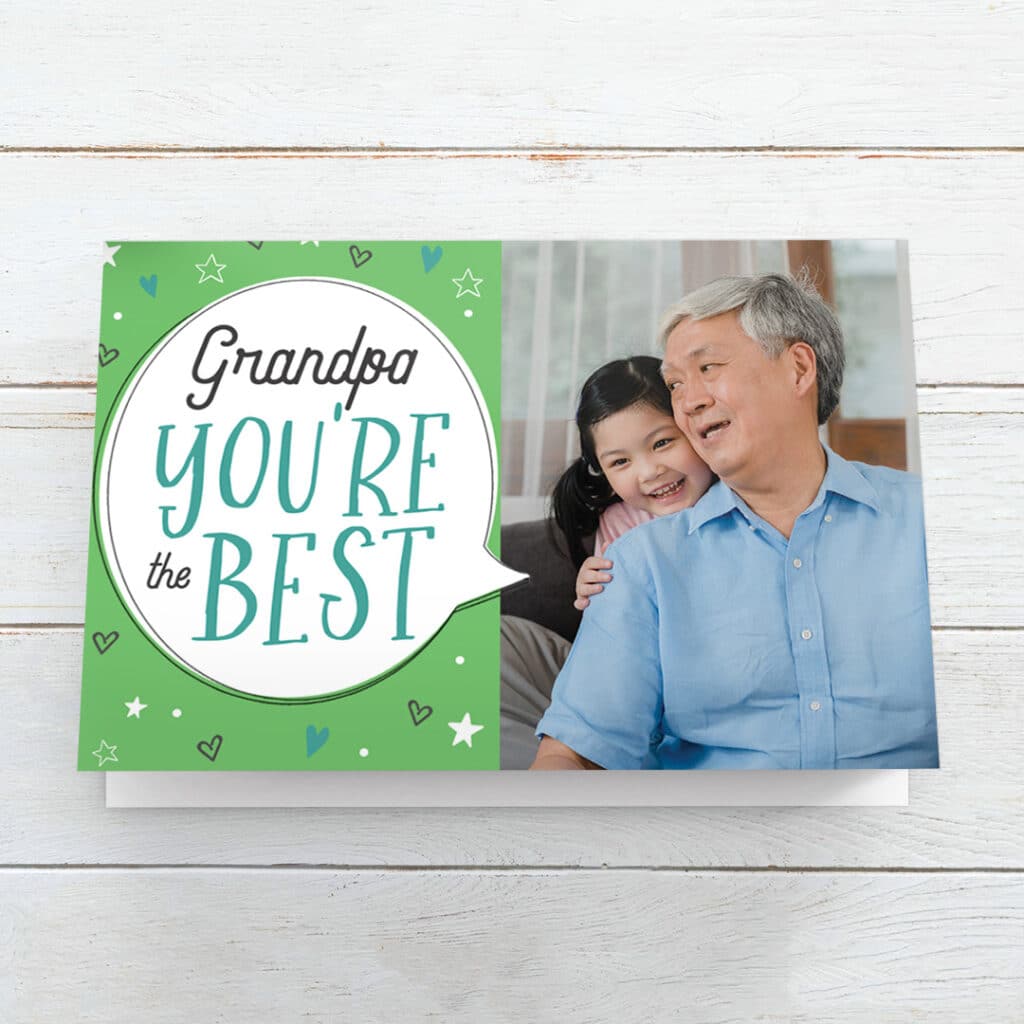 Great gifts for grandparents
Looking for something fun to do besides watch TV? How about playing some stimulating games? We've got personalized playing cards, photo puzzles, and our cute zippered canvas pouch for all those colored pencils, gel pens and paints to help you all get off those screens and create kids art! Need a refresher on the rules of classic card games appropriate for children? Get it here.
Photo books, customized with precious family milestones like birthdays, first days of school, graduation, trips with the grandparents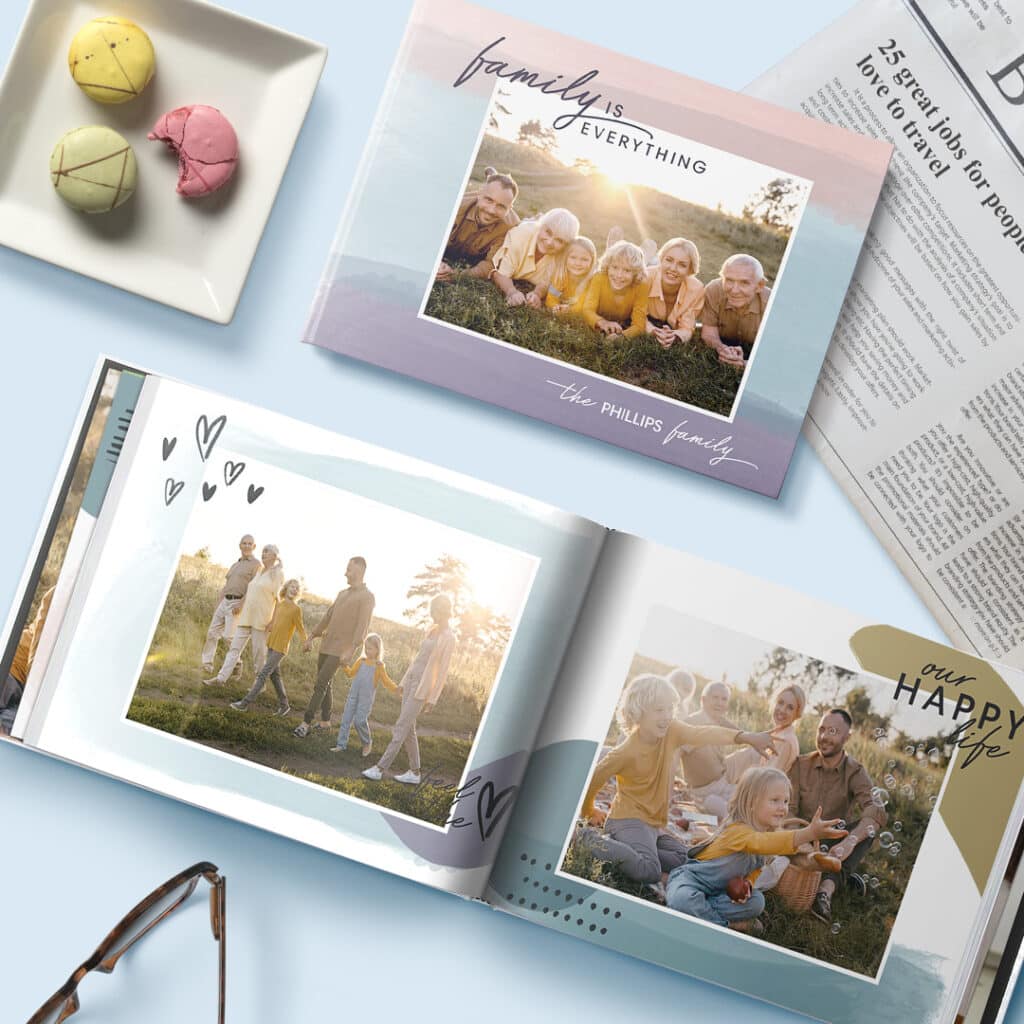 Custom photo canvas and framed prints so grandparents can proudly display photos of their grandkids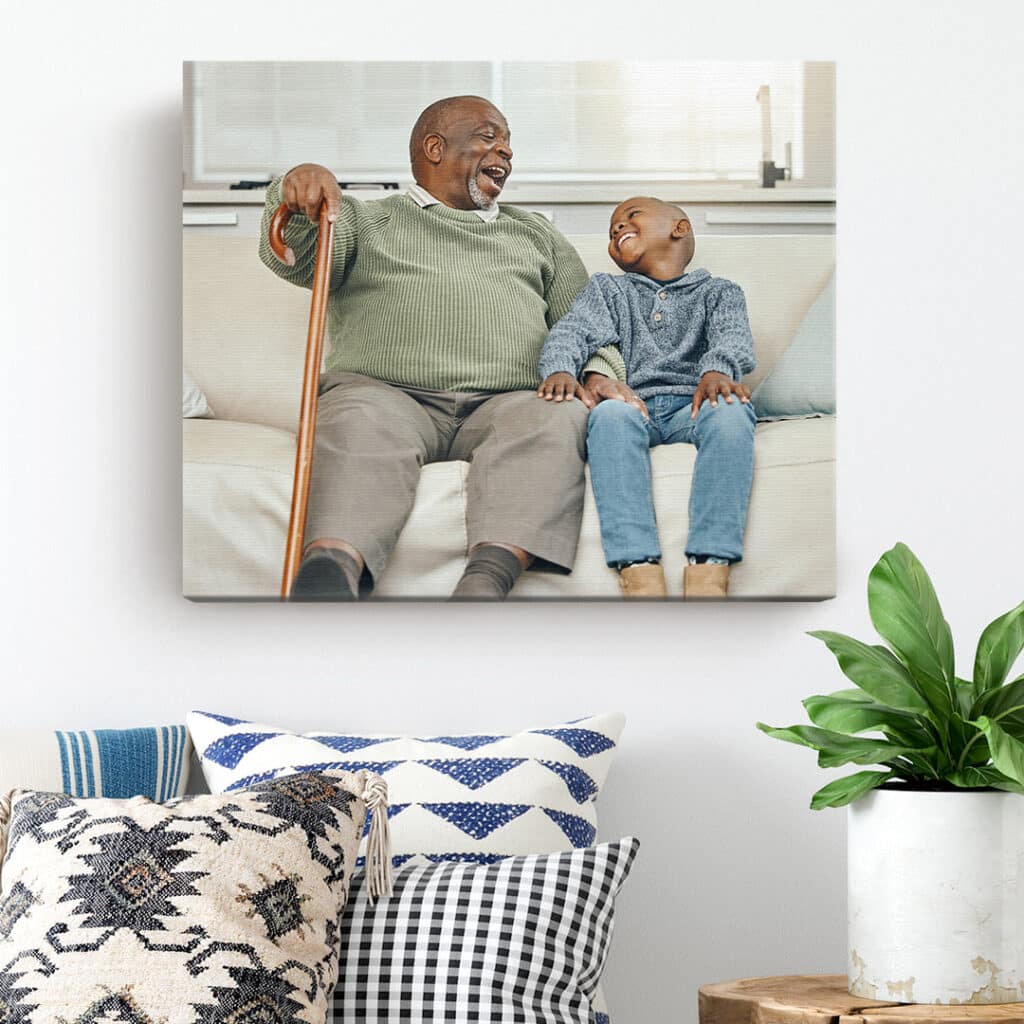 Scan or take photos of your child's drawings and paintings and print them onto pillows, coasters and even thank you cards. Get inspired with our Kids Art blog posts!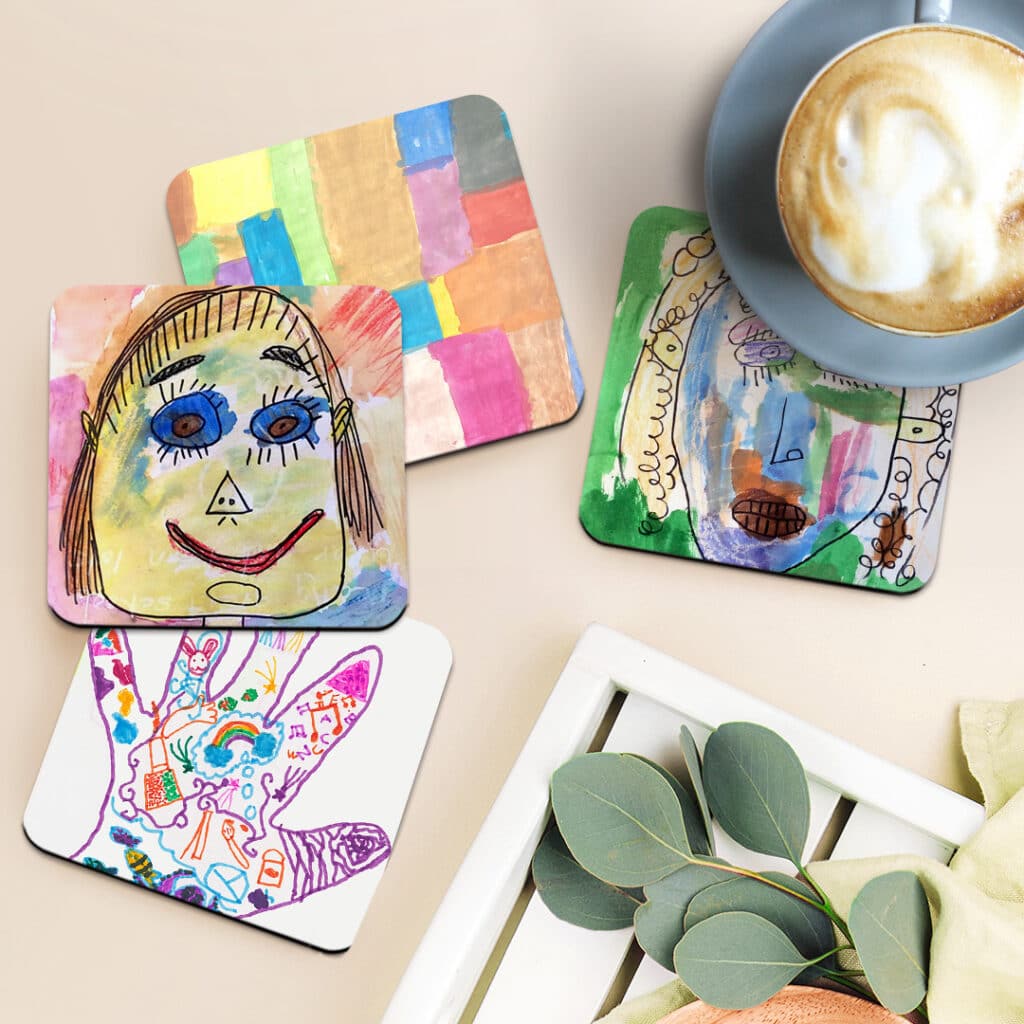 Blankets and pillows for cuddling as the nights get colder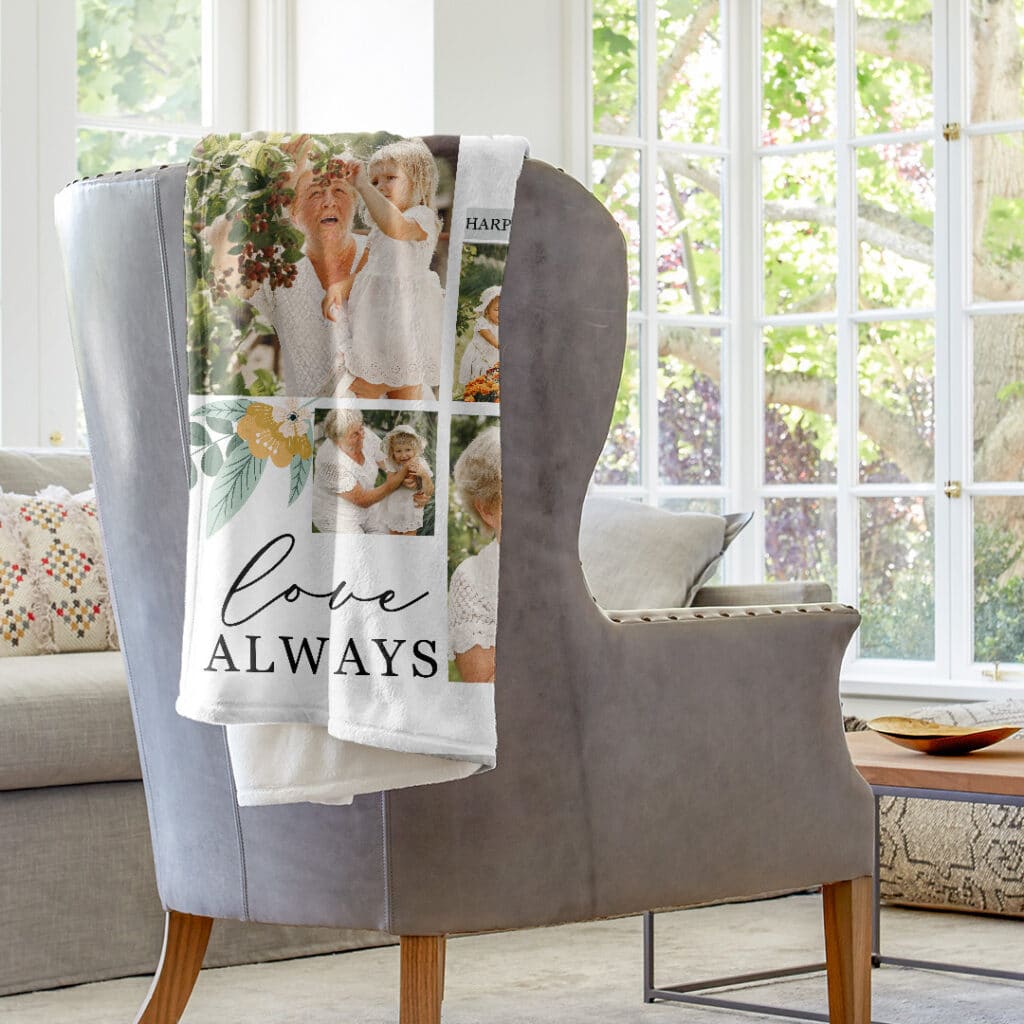 Phone case covers and metal keychains printed with photos of the grandkids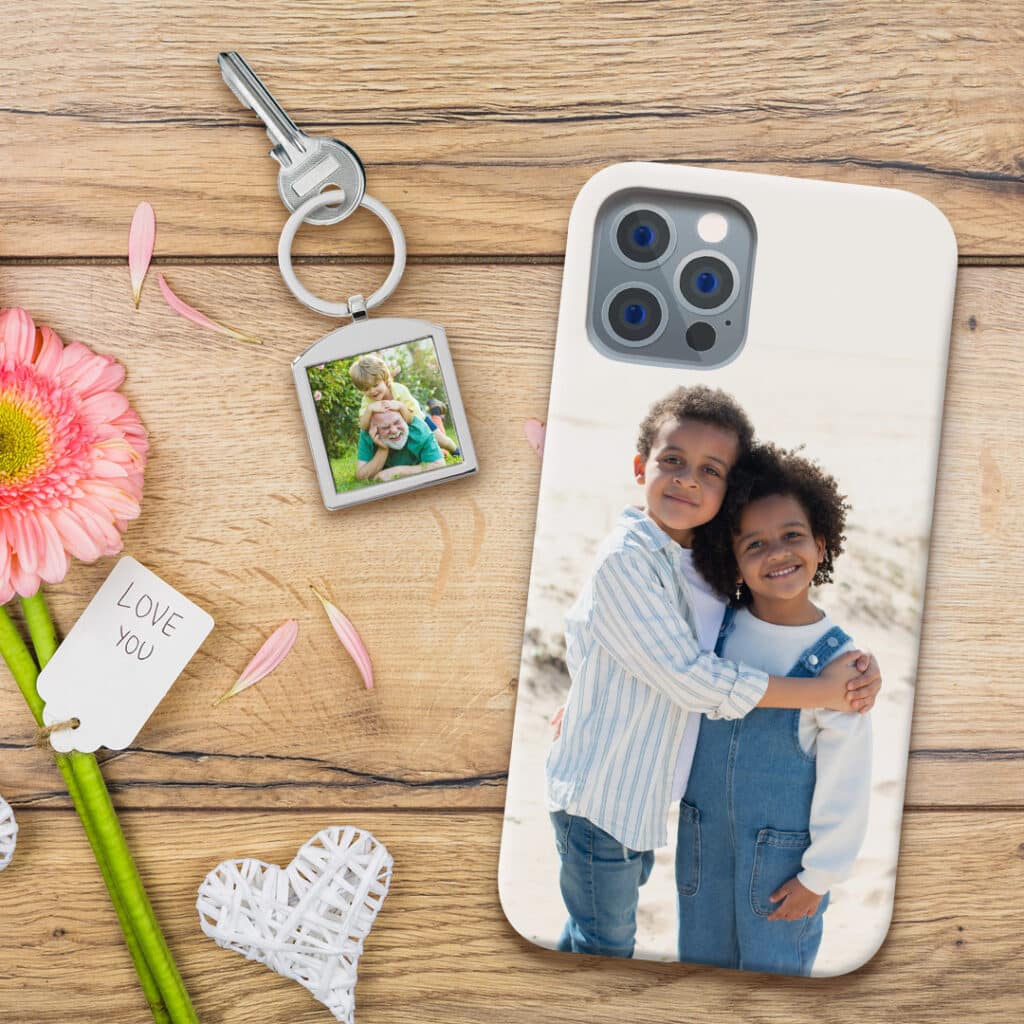 Games to play (playing cards, puzzles) with the family and get everyone off those screens!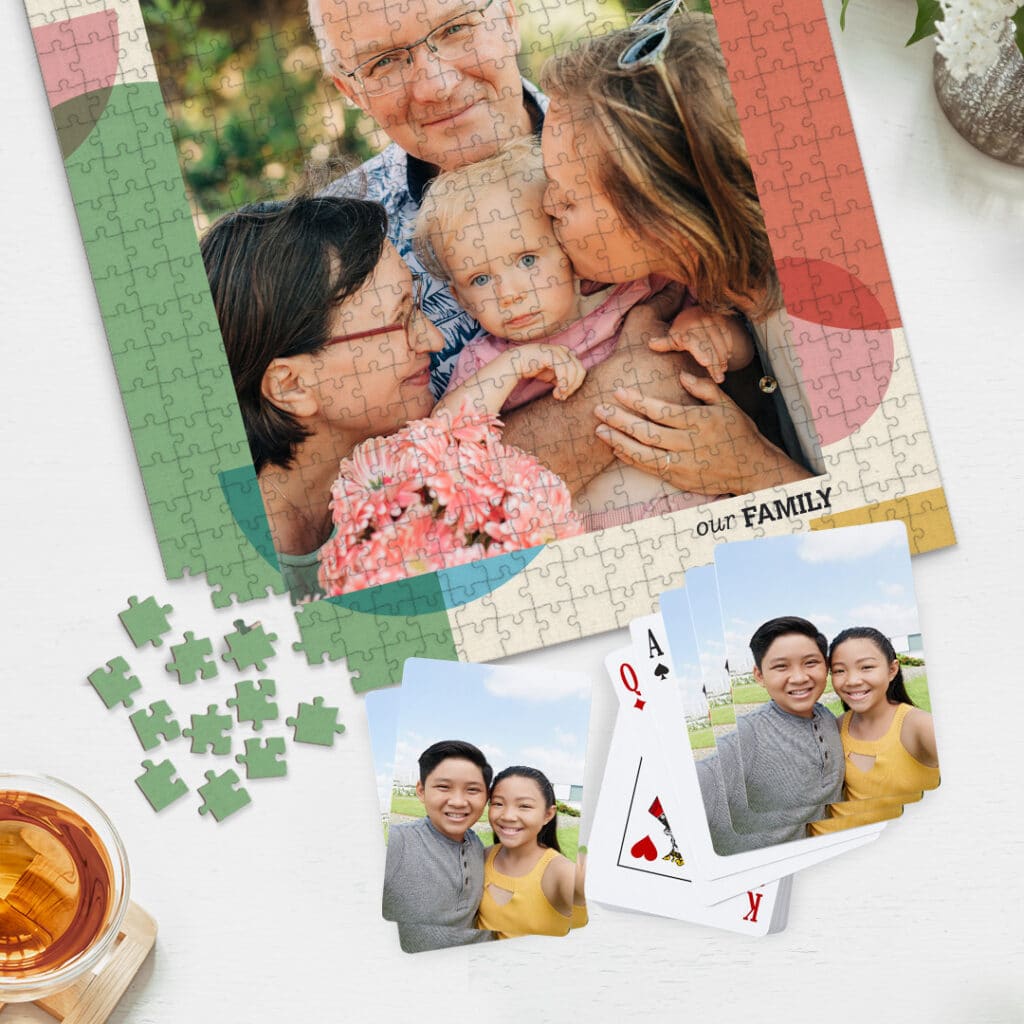 We can't wait to see what you end up making for the grandparents in your life!
We love seeing what you come up with! Please tag us @SnapfishUS and #snapfish on Facebook, Instagram & Pinterest. Check out the Snapfish site for even more custom gift ideas.