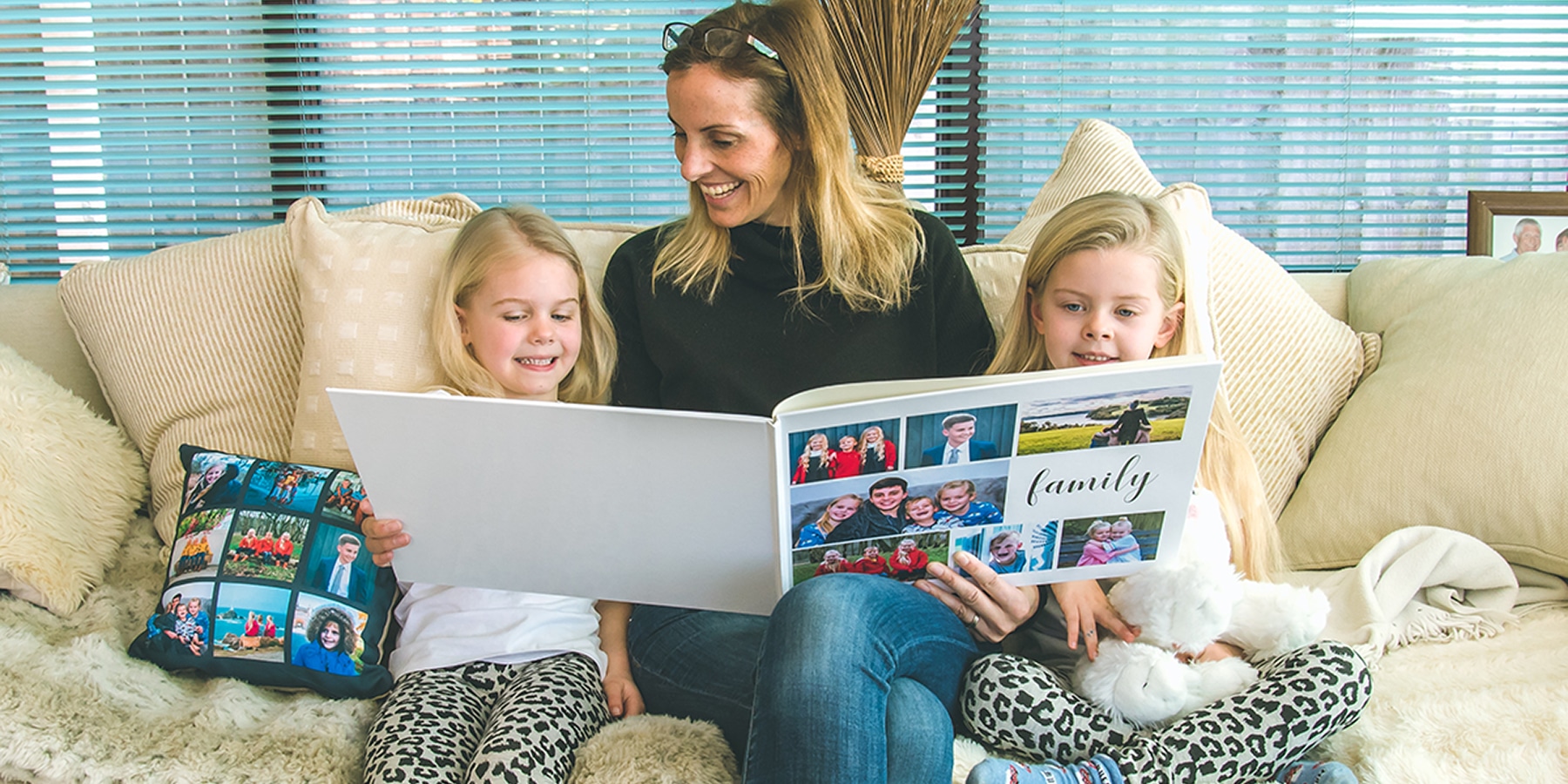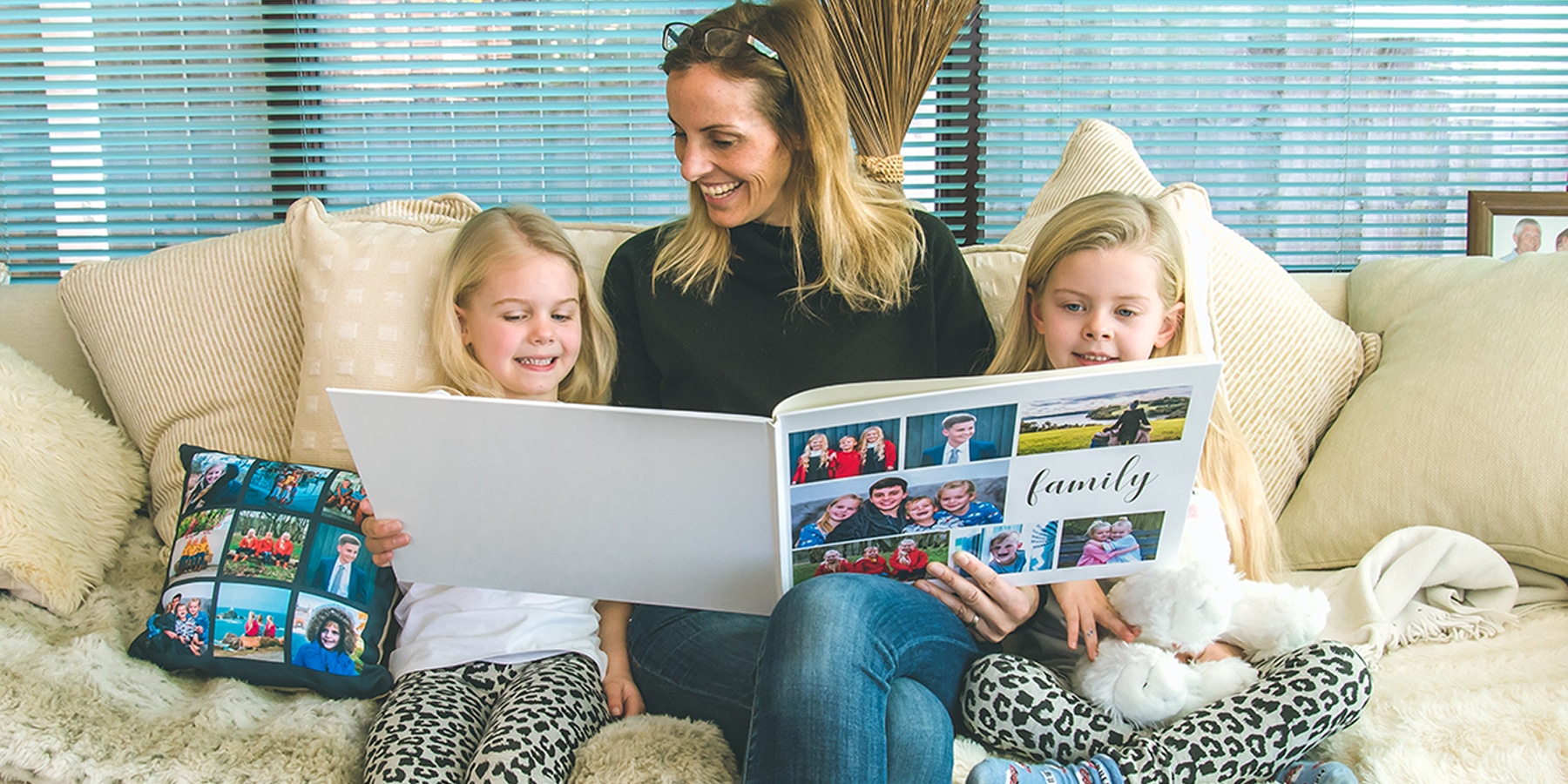 Mom is the special person who can take care of everything. From packing lunches and driving to school, to making the best forts and wiping away tears—how do we begin to say thank you for all the things she does? Show Mom she's the best with these top 10 Mother's Day gift ideas from Snapfish.
An Easy-to-Make Photo Mug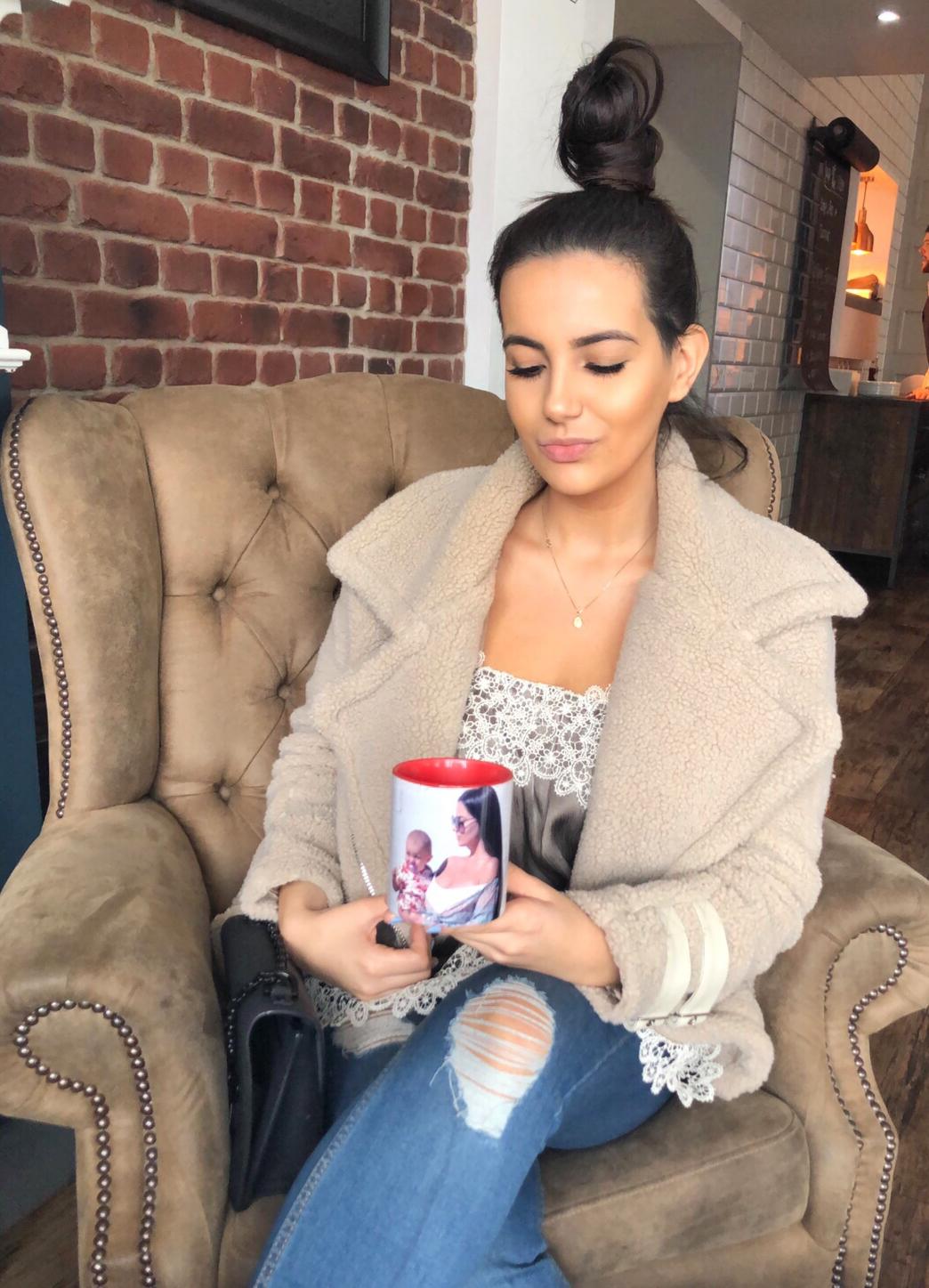 I definitely feel that anything with a personal touch has so much more meaning. Drinking from my personalized mug will always bring me memories of when Harlow was just a little bubba! This Mother's Day you can get amazing personalized gifts from Snapfish, it's so easy to use and you can even import pictures from Facebook, Instagram and Google Photos! – Keeping Up with Nicole
A Cozy Pillow that Matches Mom's Home Decor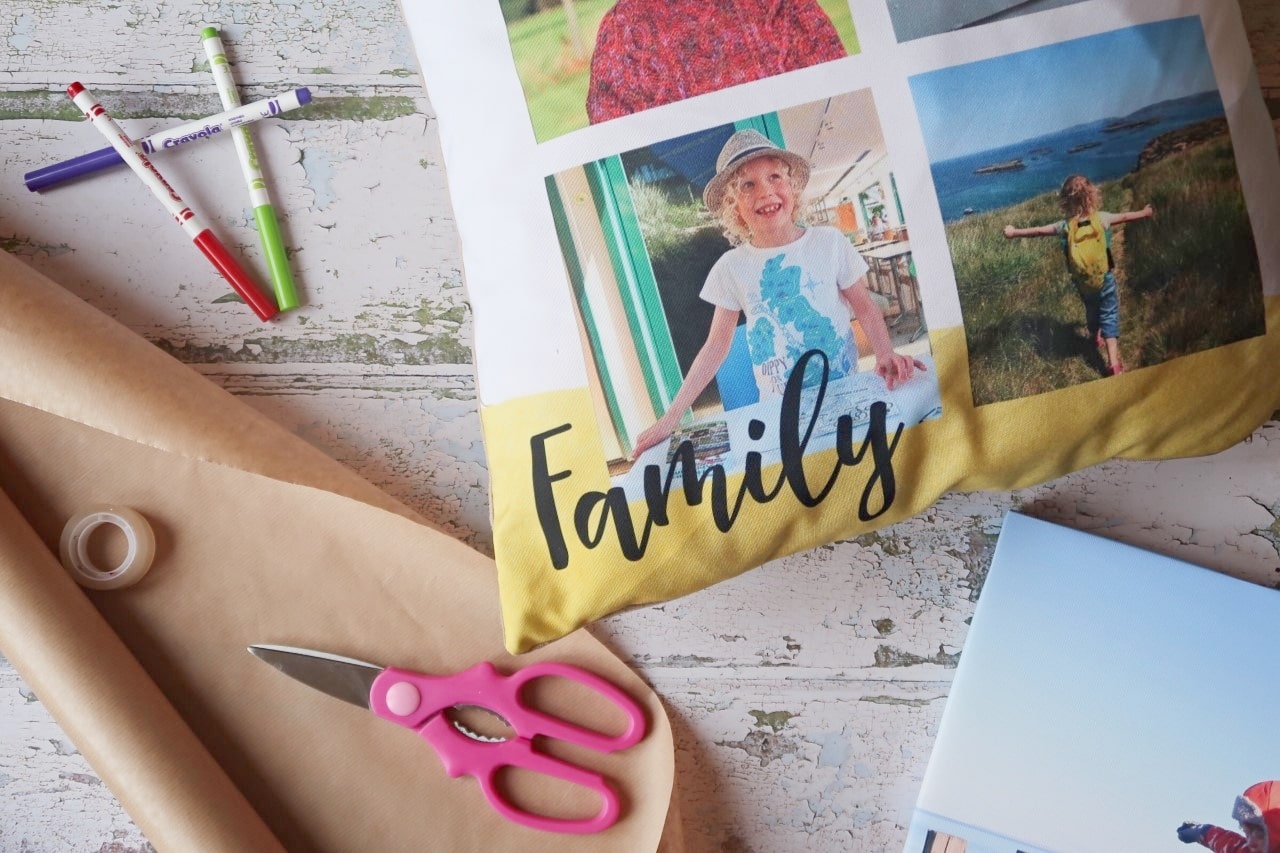 After a few Mother's Day's have passed it's hard to come up with thoughtful new gifts.  We don't tend to look for the same types of presents as birthday's or Christmas, it's a much more personal day.  A day to celebrate moms young and old! Personalising items are what Mother's day is all about, from turning children's pictures into practical everyday items or photos into beautiful pieces of art.  The more unique and personal it is to your mom the more likely she'll love it! I love that there is such a wide range of personalization available.  For the photo pillow I used a watercolor palette to add yellow to the bottom of the pillow (we're getting a new sofa and the pillows are going to be yellow themed!) and the phrase 'family' in the bottom right corner. – Monkey and Mouse
A Memorable Matte Photo Book Memento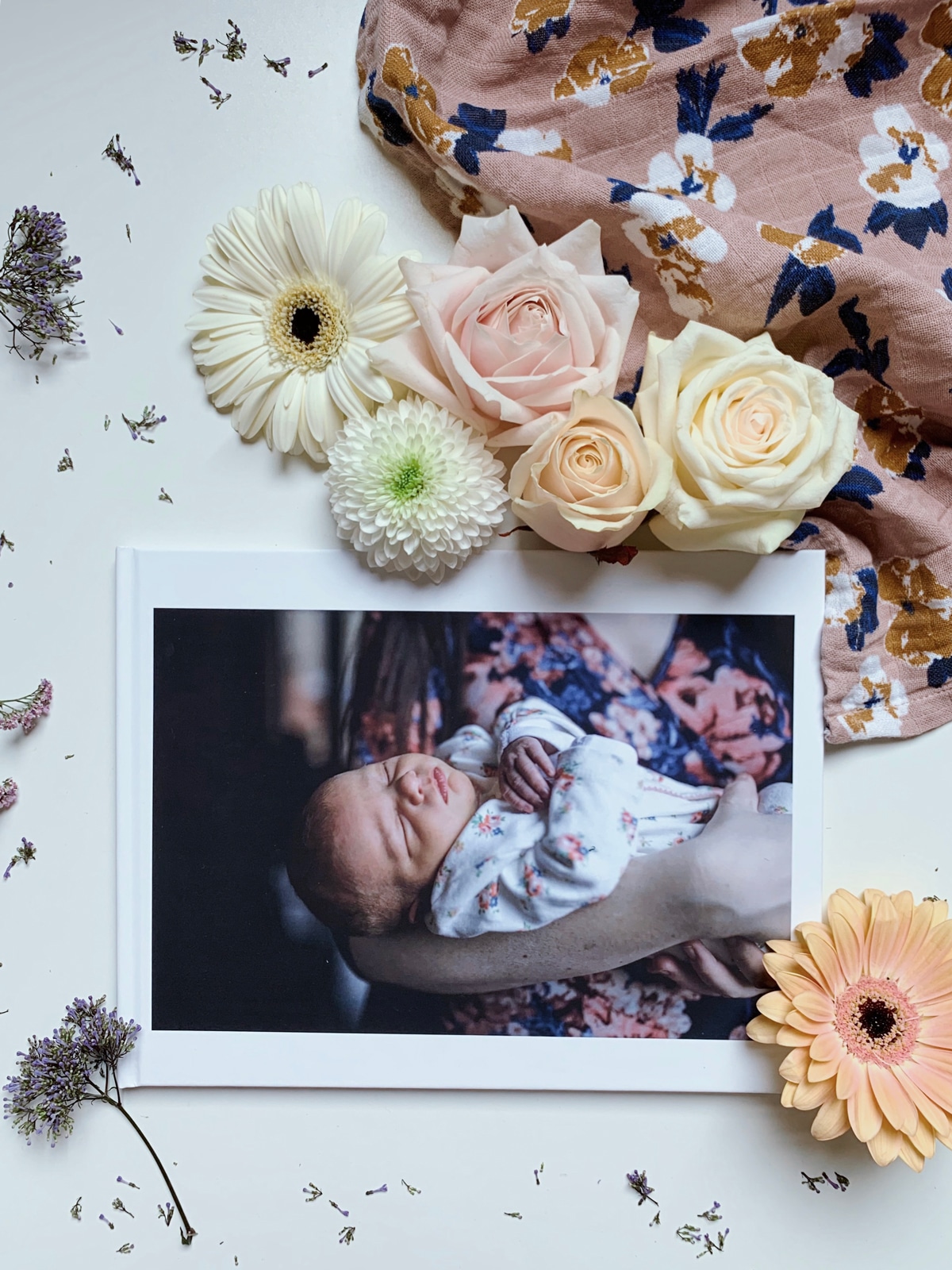 I've become terrible at printing photographs. Instead they're almost all packed onto devices and my laptop – which is great…but also makes me a little sad. Nothing quite beats having photos – an album or a photo book in your very hands – so when @snapfishuk invited me to create the latter for this collaboration in the name of Mother's Day – my heart sang! In the days after Eva was born, my dear friend generously offered to take some family photos for us. Next to our wedding photos – they're pretty much the most special set of images we have, I adore them – and so does my mom…so this was the perfect opportunity for me to get a photo book printed for us both, filled with Hannah's wonderful photographs. I'm so impressed with the lovely quality of the @snapfishuk books and especially love the matte covers. All the photos were (of course!) saved to my iPhone so I uploaded and created the books via the @snapfishuk app. The whole process only took me around 10 minutes from download to order. Cannot wait to give my mom her beautiful book which I know she'll treasure, because I'll treasure mine too. – This is Jules
Framed Photo Prints for the Family Room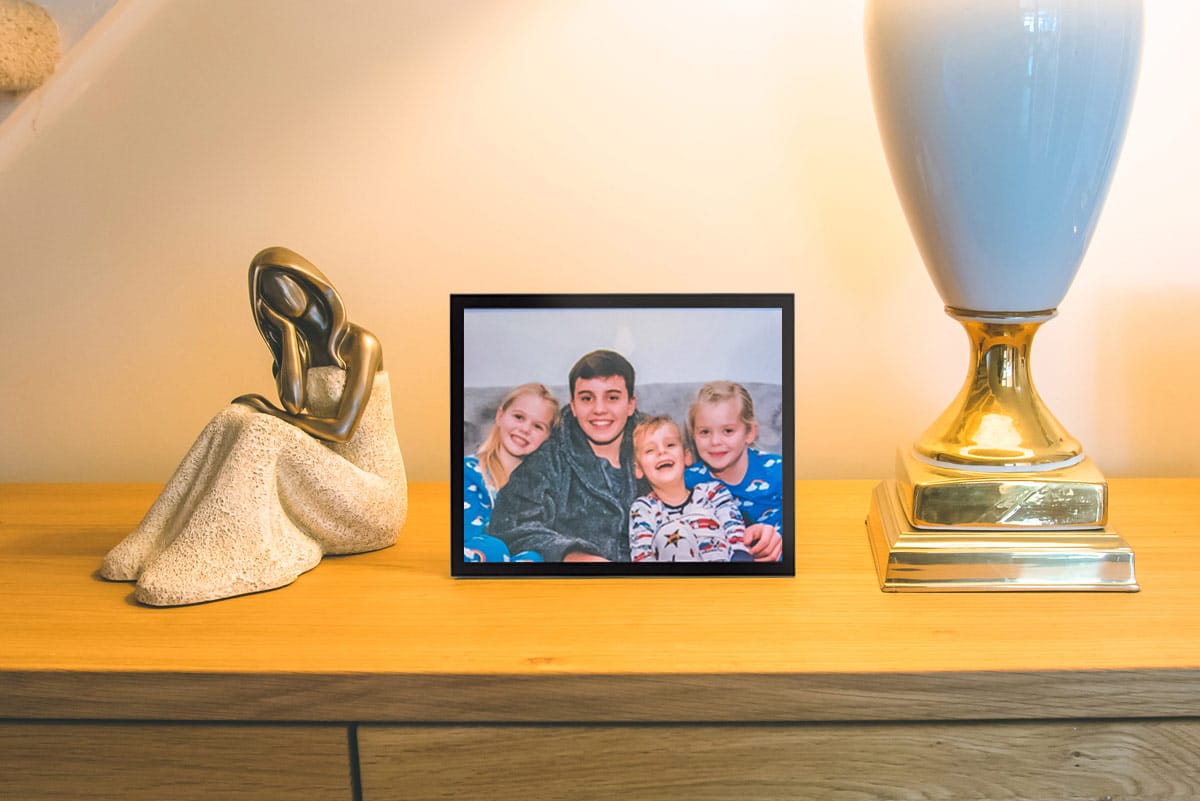 This is great for someone like me whose favorite photo changes from one week to the next or for those who want to build up a photo wall with multiple prints. From 6 x 4 to 10 x 8, your photo is printed on matte paper and can be hung on the wall or places on a desk, complete with stand. Even better, particularly for those who have little ones, the toughened safety glass is virtually unbreakable, something we discovered to be very much the case when Harry asked to hold the frame and instantly dropped it to the floor. I suppose it's always good to find out that it really does "do what it says on the tin". – Five Little Doves
A Stainless Steel Water Bottle for the Mom-On-the-Go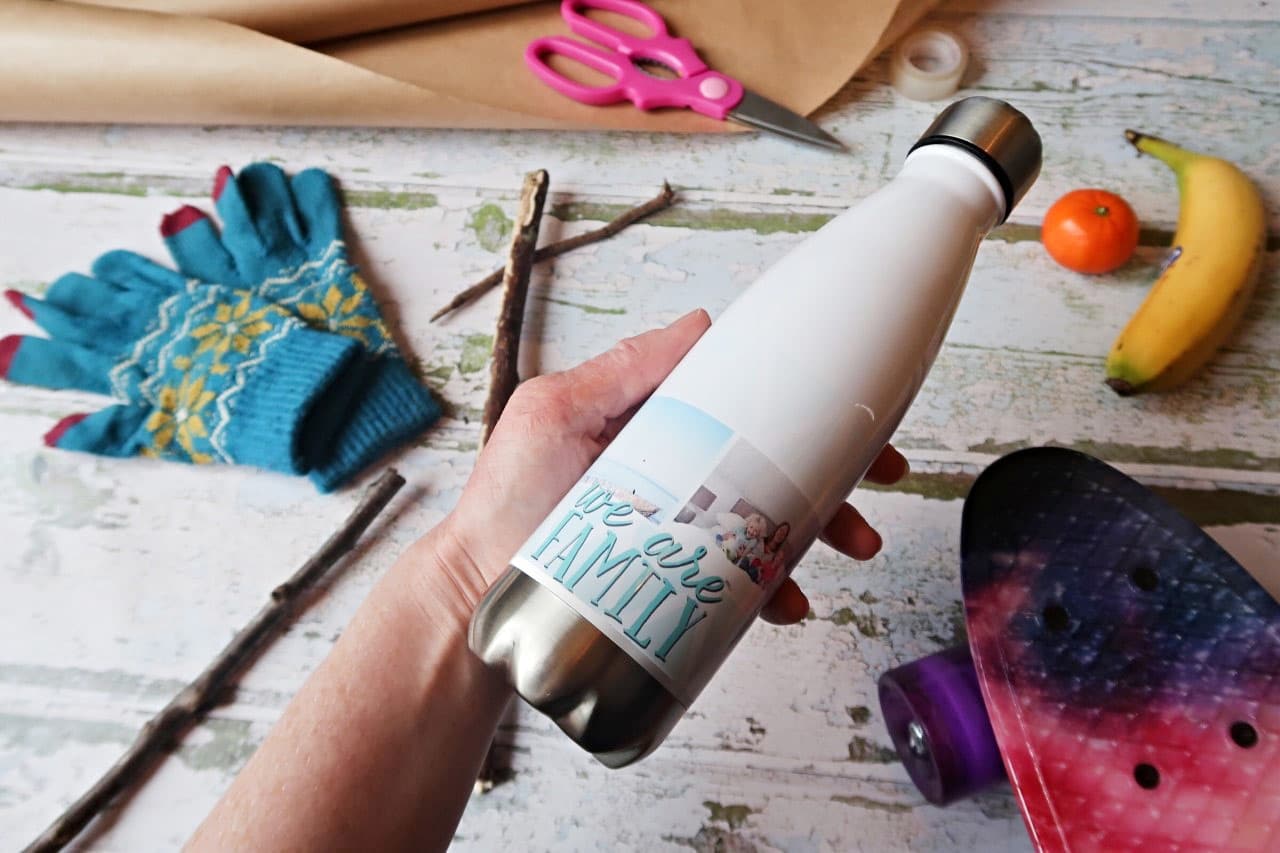 We're a very adventurous outdoor family, however my old plastic water bottle is past it's best and leaks in my bag.  So the idea of a personalized stainless steel water bottle sounded perfect.  Eco-friendly and a little reminder of my beautiful family, this is a fantastic practical gift for an outdoor mom. So if we're off out on an adventure or playing on scooters near the home, I can keep hydrated. Definitely something that will come in handy for summer and our travels! – Monkey and Mouse
Our Best-selling 11×8′ Hardcover Photo Book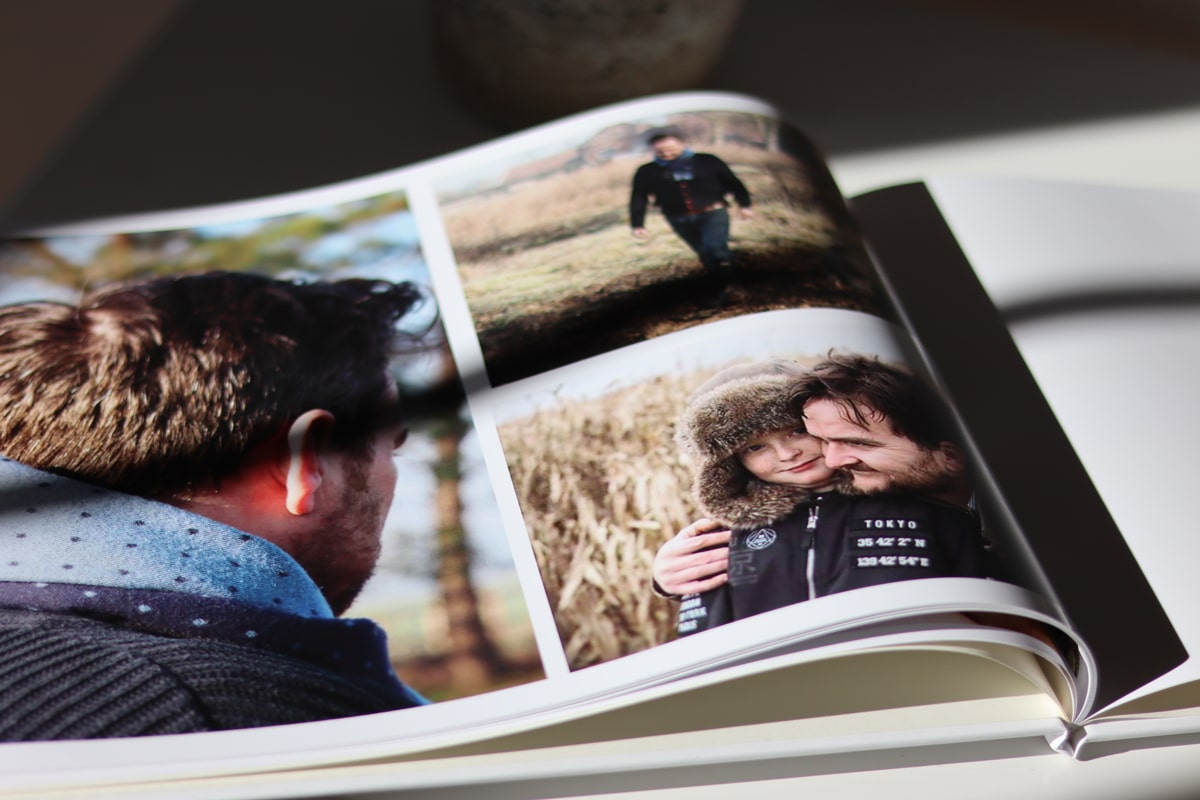 What happens if Instagram disappears one day? All those beautiful images gone, unless like me you have thousands just sitting on your phone! I was so pleased to collaborate with @snapfishuk to make a photo book full of wonderful family memories. I simply uploaded photos from my phone to the @snapfishuk app. It was so quick and easy and my whole family are thrilled with the results. It would also make the most perfect and meaningful Mother's Day gift. – Natali Pendleton
A Travel Mug with Mama's Name All Over It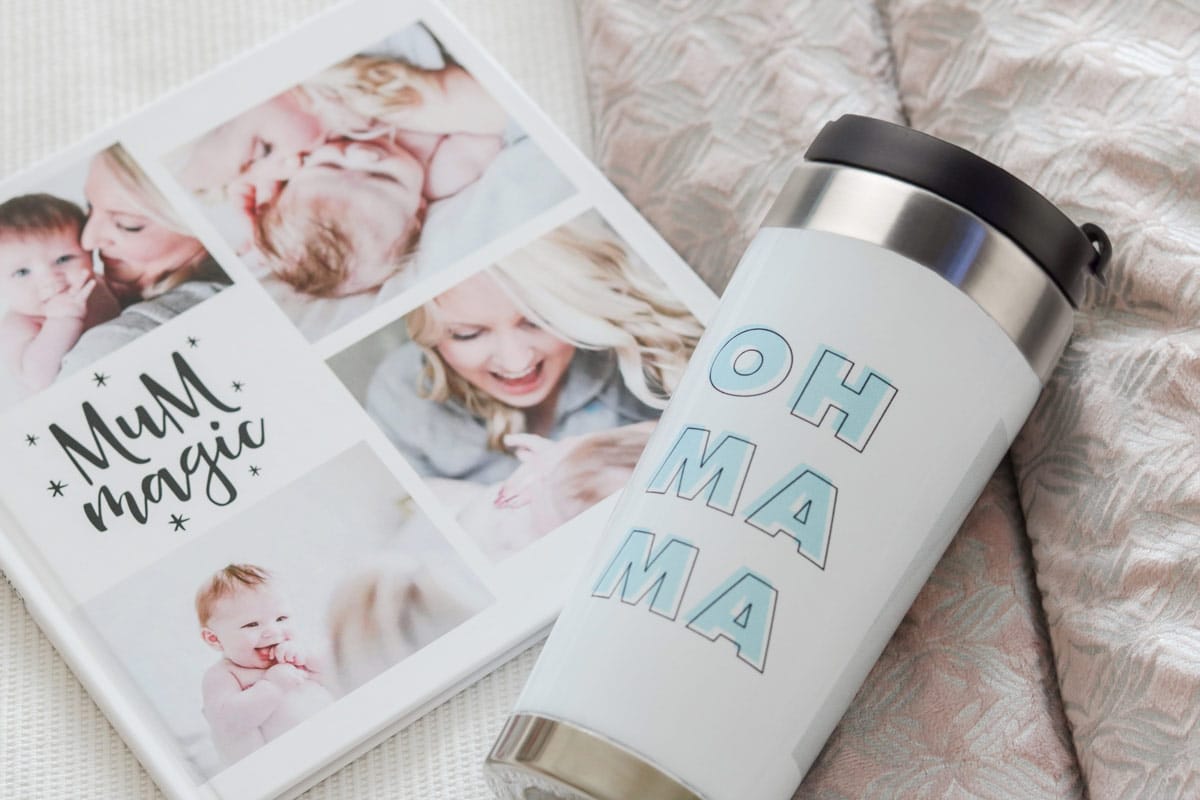 If you would like to get a head start on your Mothers Day gifts, I'd highly recommend @snapfishuk They have a great range of products which you can completely customize by using their embellishments section! Perfect for showing your Mom just how much you care. – Bella Coco
A Canvas that's Big on Photo Fun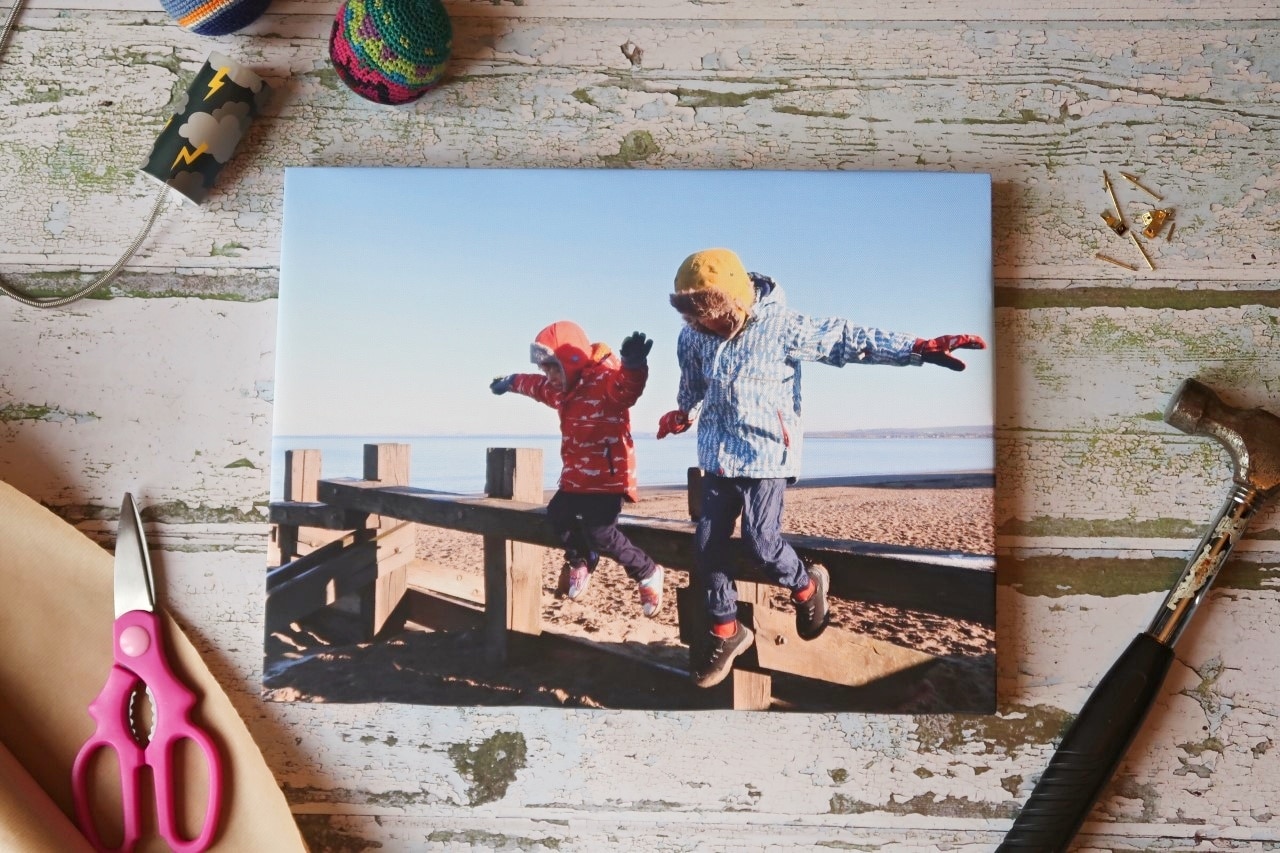 You could create a collage or embellishments on the canvas too, but I chose just to have a plain image featured.  We had a fab time at the beach in Portobello the other week and I loved this photo of my two jumping off the wooden posts on the beach.  A pretty typical example of my active little monkeys! – Monkey and Mouse
Square Photo Books for Sentimental Instagrammers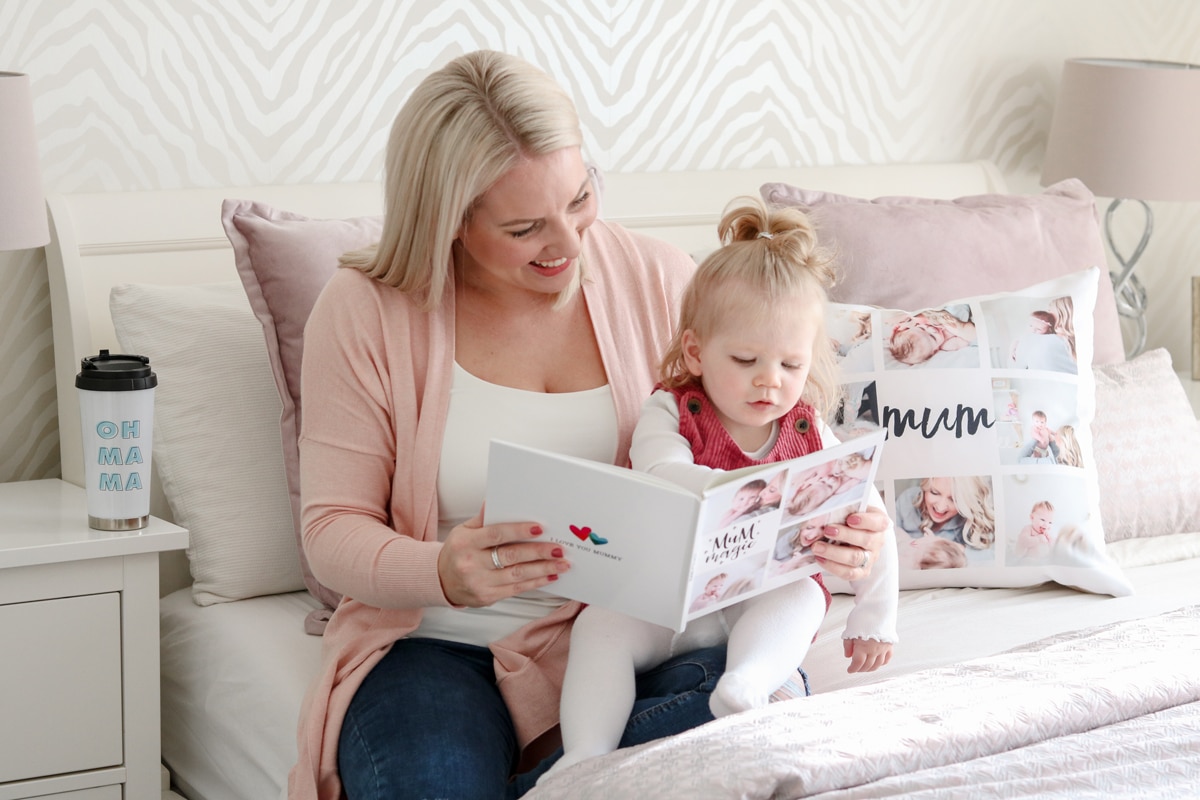 I've always been a lover of photos and I LOVE using photos in a way that you might not expect, especially ones with a lot of sentiment. – Bella Coco
A Linen Cover Photo Book Made for The Most Special Memories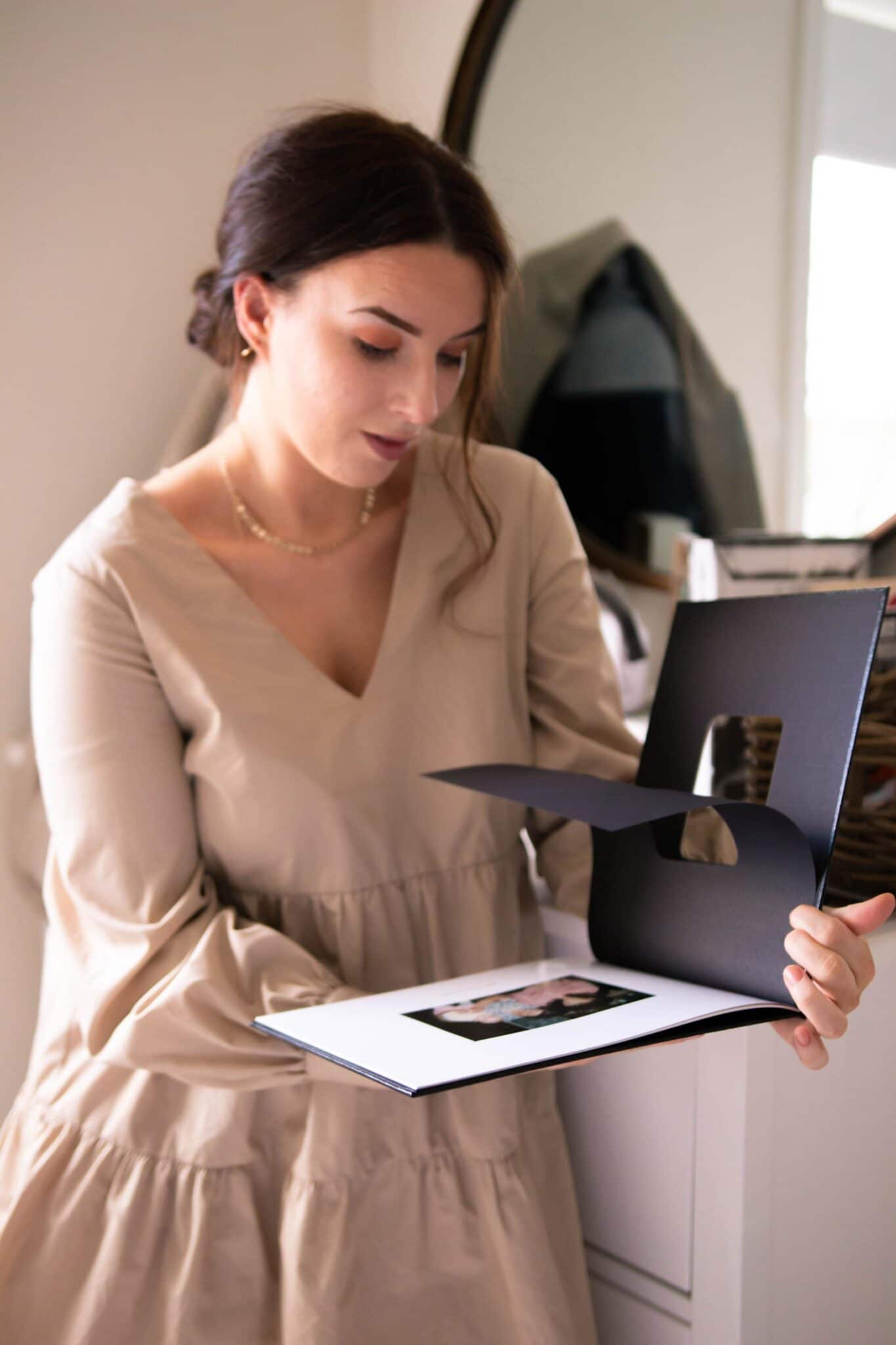 I've used Snapfish for years, but notably last year to try and come up with a gift somewhat more substantial than socks for Fathers Day for my partner. I gave in and went with socks too, but have a guess at which gifts are still proudly displayed on the mantel and which have a hole in the toe and are now omitting a questionable smell? I'm now a personalized gift convert, and Mother's Day will be no different. Can I thank my mom for the endless taxi-rides and for hand-knitting me at least fifty scarfs with cheap perfume and boxes of Maltesers? Doubtful. But a personalized book with her favorite memories and the pictures that make us all smile? – that might be a start. – Life with Boys
Shop all Personalized Mother's Day Gifts and don't forget, we love to see what you create!
We love seeing what you come up with! Please tag us @SnapfishUS and #snapfish on Facebook, Instagram & Pinterest. Check out the Snapfish site for even more custom gift ideas.